You can use your MAC as an alternative source to make calls from MAC to phones. It is easy as making calls or texts from your cell phone. All these programs are free and also supports free calls to US numbers from your MAC using this program.
You can use your Google Voice Account to login with this program and allows you to make free calls. A couple of these MAC Call Program need SIP account to start with the program or need to buy credits to call in US.
Gmail web interface offering you free calls to U.S. and Canada at no charge. It is absolutely free service, you need to install Google voice video plugin to start calling.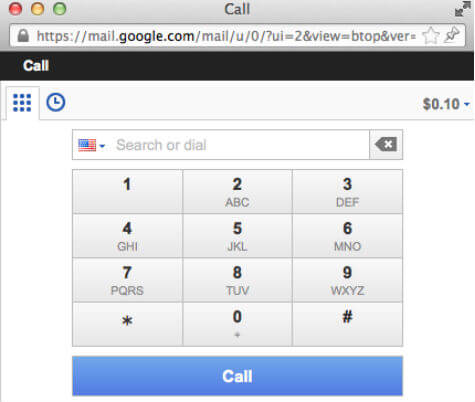 You have to login your Gmail account and once you install the plugin, you can see the option to dial a number on the right or left sidebar of Gmail.
Jitsi (formerly SIP Communicator) is an audio/video and chat communicator that supports protocols such as SIP, XMPP/Jabber, AIM/ICQ, Windows Live, Yahoo! and many other useful features.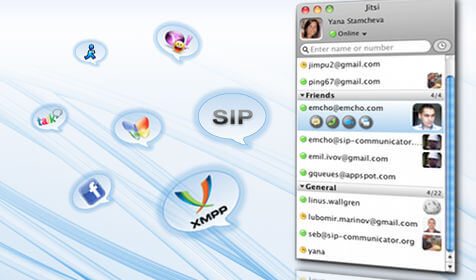 If you have Google Voice Number, you can login with the same account in Jitsi and use the Google Voice Number to make free calls. Please refer here to get free Google Voice number for you.
VoiceMac is the best Google Voice client for the Mac. You can send SMS Messages, receive SMS Messages, place calls, look at your call history, receive voicemail, reverse lookup a phone number, and search your contact list in one easy interface. When you receive a SMS Message or Voicemail, you get notifications via Growl and hear sounds that is customizable.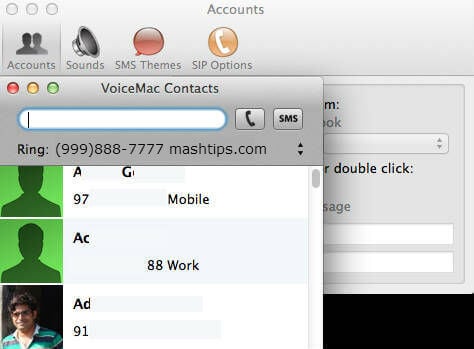 With SIP support you can place calls from your computer using your favorite SIP service and if you link your Google Voice Number with the SIP service, you can place calls with your Google Voice Number from your computer. With the reverse lookup data, you can see who is calling you, even if their number isn't in your contacts list.
Nimbuzz is free calls and messaging for the connected generation. You can import popular networks (Yahoo! Messenger, MSN Messenger, GoogleTalk, Facebook) and SIP (VoIP) accounts.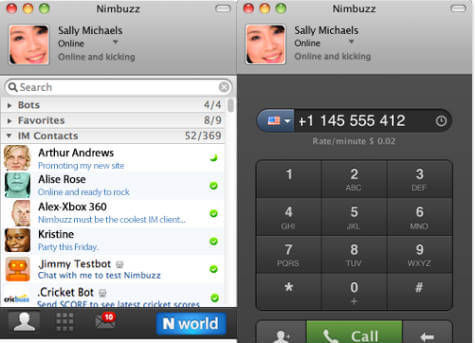 It makes your Mac even cooler with free calls and messaging, and all your friends in one place. You can connect your address book and share unlimited photos, make unlimited audio calls and video calls, files, music and videos with other friends.
You can make free Skype to Skype calls and if you want to Call in US or any other country, you have to buy credit from skype.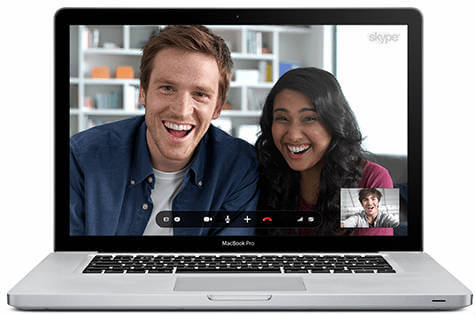 Even though it is not free, still it is a good alternative for your phone service. Skype is compatible with all platforms like Windows, Mac, Android, iOS, Nokia etc.
Telephone is a VoIP program which allows you to make phone calls over the internet. It can be used to call regular phones via any appropriate SIP provider.

If your office or home phone works via SIP, you can use that phone number on your Mac anywhere you have decent internet connections.
These are the best program available to make phone calls from your MAC. If you have Multiple Google Voice Account, you can try different programs here to login with multiple Google Voice Account and use those numbers to make calls and SMS / Text.