The board games are very popular and now you can access boardgames on Android tablets and phones. Yes, you can still enjoy most of the board game apps on the Android platform. There is no need to a dedicated lot of space to keep your precious game or no need to spend extra money for your favorite board games, You can simply download your favorite board games on Android device.
Let's get back our childhood memories, the best Android board games that are suitable for Android users to play with the tablet and Android phones.
Parchisi STAR Online
The Parchisi game is the best in its genre with 2 or 3 or 4 players. In other terms, it is well known by us as Ludo. It comes with dice, 4 tokens, and a board. You can either pair up as a team or start as a solo player. Upon rolling the dice the token can be moved from the corner through its respective paths.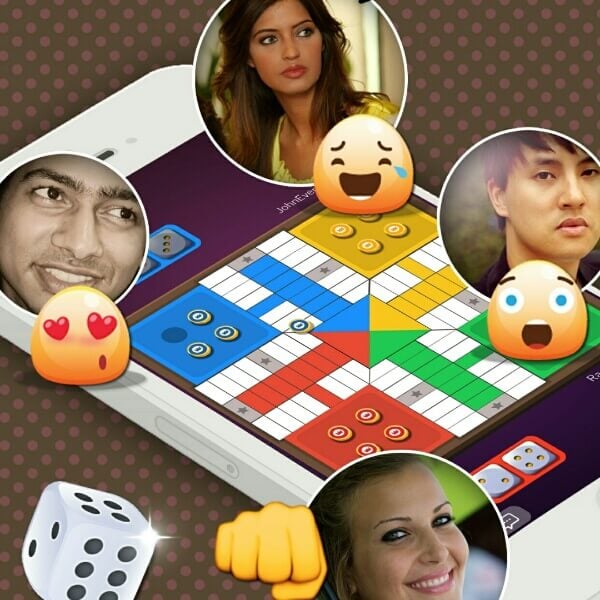 As each player will have four tokens, the first one to make tokens reach the central space is the winner. While playing, to further boost our energy levels, a magic chest is present. By opening it, a chance to win up to 50k gold is given. To make it more fun-filled, you can even pull the legs by sending a message or emoji to other teams.
Download Parchisi STAR Online for Android
Backgammon Free
Android owners have yet another best classic board game that will wail away time. It started 3000 years ago in Egypt and spread across India too. Here you can choose from 4 different boards to play. And roll the dices either by the random generator or manually. With only two players in the game, each will have 15 backgammon pieces.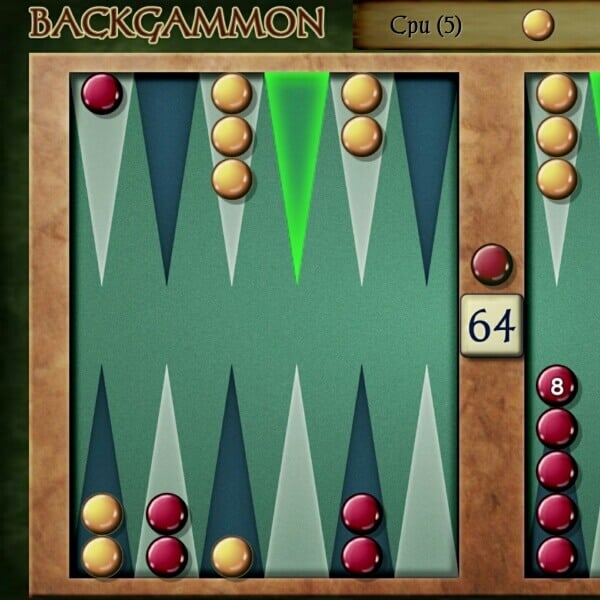 So, the opposite player can be a computer or a local player. To start with, each player will have to move the pieces through a triangular path upon rolling the two dice. A player who will move all the pieces of the board is the one to win. There are 5 such levels which prove to be quite hard.
Download Backgammon Free for Android
Related: 12 Best Offline Games for Android to Play without WiFi
Checkers
Checkers is a two-player based strategy game that involves much of the thinking process. These exist in ten other different forms each with their own rules and tactics. The basic play will have an 8*8 board with white and black pieces in a 2D and 3D view. The board theme is in 8 variants which we can choose from.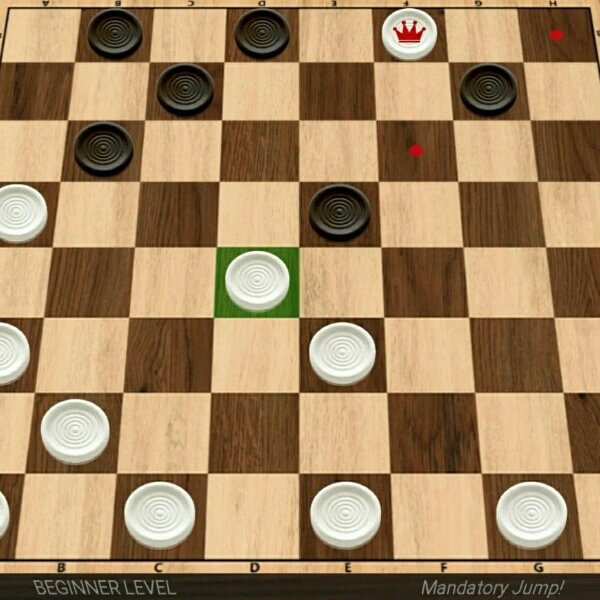 The play is to remove the opposer's piece by jumping over it and placing your piece in the next diagonal empty square. Then that opposers piece should be removed. At last, whose piece is on the board is the winner. You can make any number of moves until they are diagonal. With increased levels, you may get stuck up. In order to tackle the situation, the game assistant will be of help along with some help on the rules.
Download Checkers for Android
Dominoes
Dominoes is again strategy gameplay that is quite famous. This game is a little complex but if you know the tactics it will be very easy to play. Draw Dominoes is one of the plays that you need to match any one side of the dominoes with the one on the board. And if your tile does not match, then you need to pick one from the boneyard.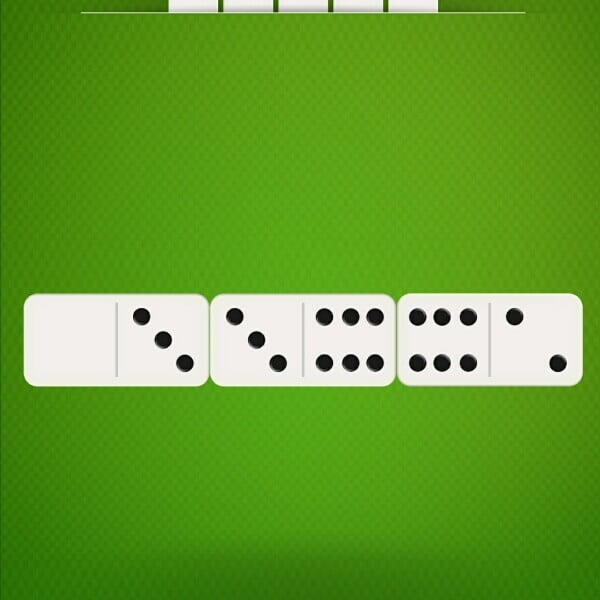 Whereas in Block dominoes you need to pass your play. Dominoes All Play is another mode that is complex than the rest. Once you know how to master the game, you will score high.
Download Dominoes for Android
Fleet Battle – Sea Battle
The Sea Battle is a classic strategy game. As you are the fleet commander, by never letting your spirits down, you should win the battle against rival ships. While doing so, be careful in saving your fellow fleet ships. Your rival can be your friend or AI. By beating their fleet you can compete them in the leaderboard positions.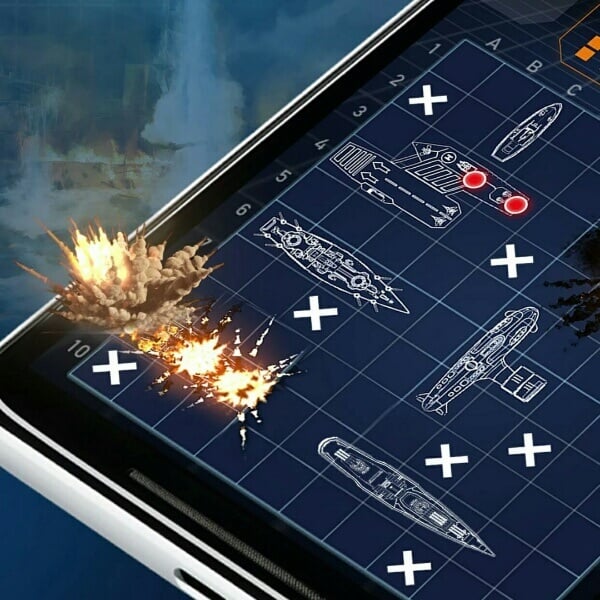 As you raise your rank from recruit to navy admiral, you will earn medals. As a player, you are free to collect your new ships, prepare and arrange the boards for the battle. With good gaming mechanics and blue water background, it will wake up your duty as a commander.
Download Fleet Battle – Sea Battle for Android
Carrom King
Carrom King is basically carroms that comes with a board, nine white and black coins each, and one red coin, and a striker. The board consists of four pockets around its all four corners. The 3D game can be played along with a local player or a PC. With freestyle mode, pocket as many as coins possible to gain more points.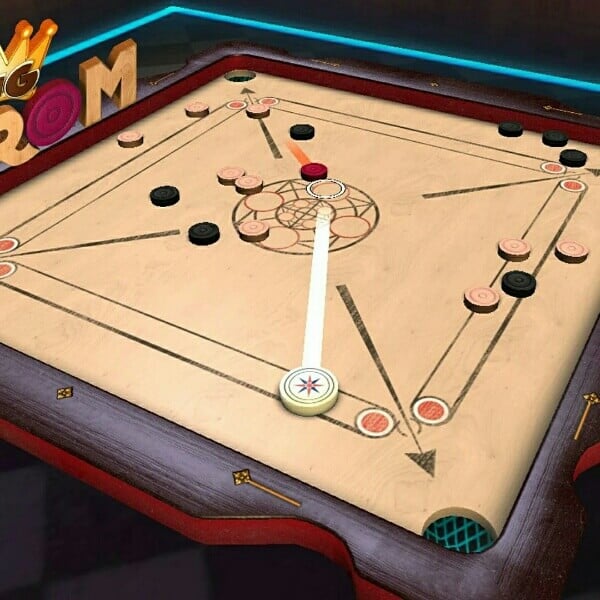 Whereas in black or white mode, you have to choose between the black and white coin. Then aim at the specific colored coin and pocket them all first, to win the game. So, the common thing here is to strike and bag the red coin, that values more than others. Once you bag the red coin, the next step is to even bag another coin, without which you cannot take the red coin.
Download Carrom King for Android
RISK: Global Domination
The RISK game will for sure test your decision-making skills. The goal here is to conquer all the territories and win against other players. For that, you have to defend territories, draft troops, and launch attacks. Here you can fight along with friends or with AI to win against them, that is up to you. At some places as the difficulty level rises, help will come into the game.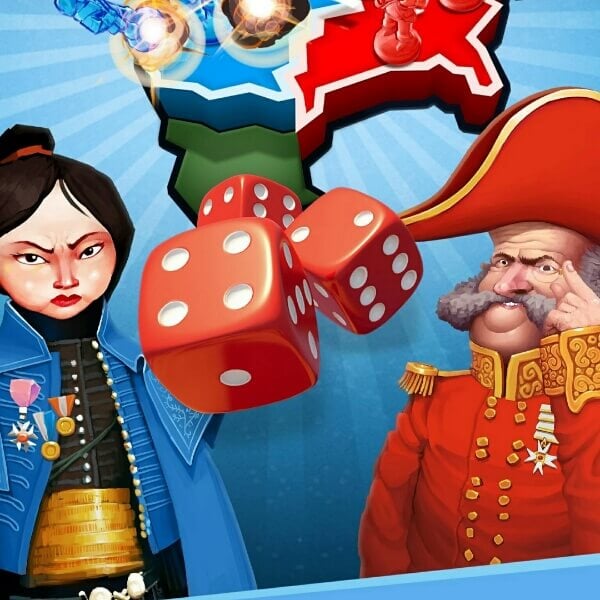 Maps, avatars and the graphics are good to check it out. The Global Domination mode is the highlight here. In this mode, you can host battles, make use of Automatch mode to find ones similar to your rank. For elaborated guidance, you can see the tutorial.
Download RISK for Android
Pandemic: The Board Game
The Pandemic proves to be an exact copy of the real board game. The app is designed such that it is very easy to browse, access rulebook and tutorials to know how. So, this is game can be played either single person or by multiple people. An option to pass and play the game with partners is also available.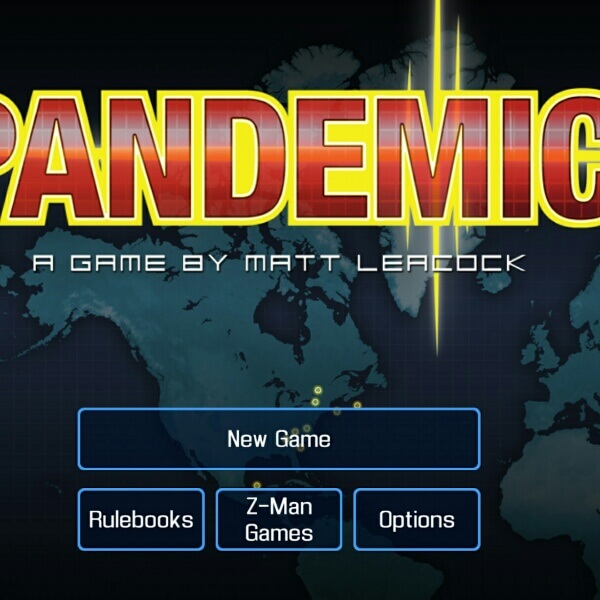 In this game, you are a team of experts, each unique in their abilities who will have to stop the outbreak. Before its too late, you as a player have to find a cure at a faster rate to control the diseases. You can remove disease cards, fly to a city in need and many more things. And when you think its done in one place, it will erupt in another place. So you need to control them while trying to figure out the cure for all four diseases.
Download Pandemic: The Board Game for Android
RPG Simple Dice
The RPG app is best for Android users who are in need of a virtual tabletop dice. With an easy to use interface, the app is also easy to operate. It has various multi-sided dice like d4, d6, d8, d10 etc. When playing D&D games also, you can use this.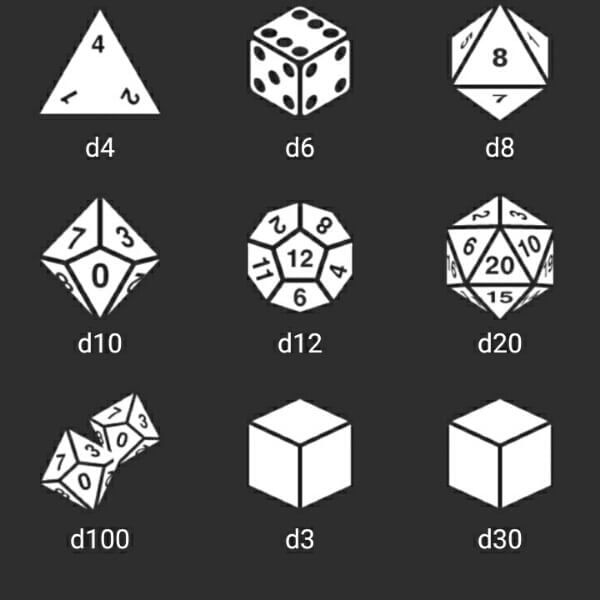 If you are still not satisfied, there is an option to customize the dice. You can do this by providing a number of sides needed. So, on assigning the sides, you are good to assign the rolls too. But both are limited to a specific number. All the rolls and its results can be accessed anytime from history.
Download RPG Simple Dice for Android
Shelter Free
If you are a fan of zombie games, then you can opt for Shelter. This card dueling game is a combo of fun and excitement. The game runs on a good story it will enclose five campaign levels. Here you have to fight and defend using a deck of dueling cards against the deck of zombies. The zombies are controlled by the roll of dice that works on rules.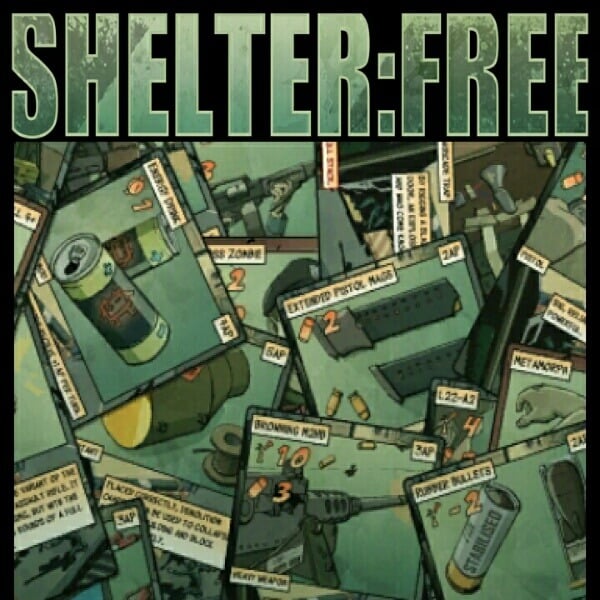 As it is a single player game, you are the one to protect the shelter and stop them. So, for this, you have to select the survival strategy. Along with this, you can customize your deck. Later on, you will be accompanied by allies on your side to fight.
Download Shelter Free for Android
Chwazi Finger Chooser
This finger chooser stands out with its simple and a different concept from the rest. The app does not even occupy much space on the device. Whether you are in a dilemma for who will play first or who will pay the bill, it will sort it out in a few seconds.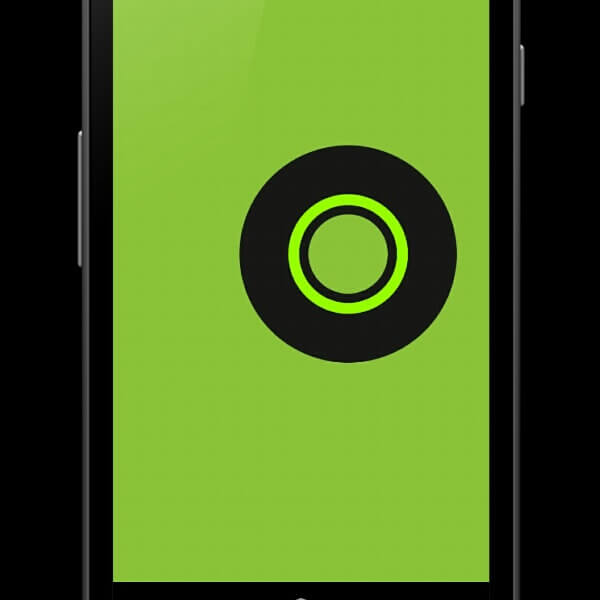 Just place your fingers on the screen and the app will randomly select one from the group. New Game Mode is introduced wherein groups can be selected. In this case, you need to select the number of groups and place all your fingers on the screen. It will eliminate unwanted groups. The number of fingers it will accept depends on the device, but accepts a maximum of 32. Chwazi also has a tutorial to make it easier for us to use.
Download Chwazi Finger Chooser for Android
Mahjong Oriental Adventure
The adventure gameplay has a simple interface and easy gameplay. You need to match the tiles on the board to clear it and then your work is done. As you progress, you will have 60 boards that will of easy, moderate and hard levels.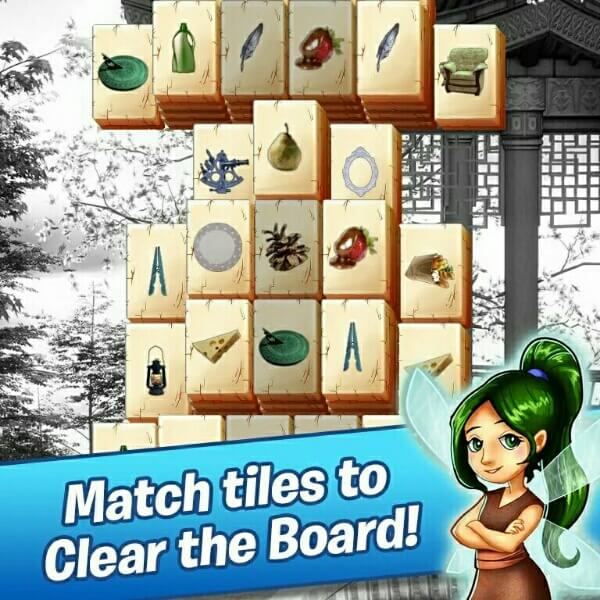 When you are on a verge to scratch your head for any level, hints will come to your rescue. You can play all these in your favorite backgrounds. If you think your score is less in any level, feel free to replay also.
Download Mahjong Oriental Adventure for Android
Board Games for Android
The board games are so famous and fun to spend time. They are inherited by us from our ancestors. There are few that started in some parts of the world and are widespread now. Some were even played by kings in gambling too. Once you start playing these games, you get easily addicted. These games are a little unique from rest. Many, in their childhood, must have played these games. But nowadays it is different, people are so much involved in smartphones and video games.
Now you can get all addicted boardgames in the form on Android Apps. You can get all board games from PlayStore to install in your Android device. Do a quick search and hope you could recollect all these games that are famous among many others. But keep a watch, there may other games that are being updated day-to-day.