Do you have a backup of your iPhone and iPad photos? It is always a smart idea to upload photos from your iPhone and iPad over WiFi to Computer as soon as you shot a picture. This will keep photos especially those are from your precious family moments safe and backed up.
There is a free workaround to sync your photos over WiFi. You can upload these pictures to your PC, MAC, or any other device once you activate this service on your smartphone. You need WiFi, 3G or 4G on your phone to work with this solution.
Related: Forget iTunes, Save iPhone Photos to PC or MAC over WiFi
The first solution using the iCloud account that is a free service from Apple with any Apple devices. If you didn't setup your iCloud service, please see here to get free iCloud account from apple and to setup your iCloud on iOS device.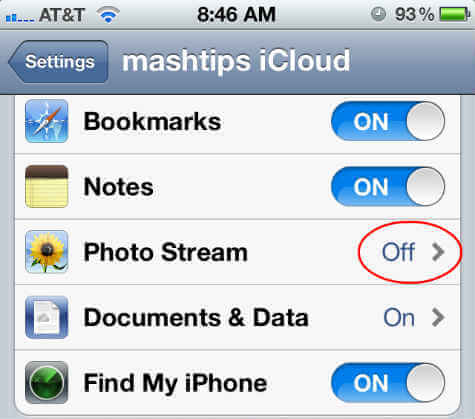 This screen shot shows you how to enable photo upload in iCloud account. This feature can be enable in your iOS device Setting > iCloud > Photo Stream and turn on photo stream.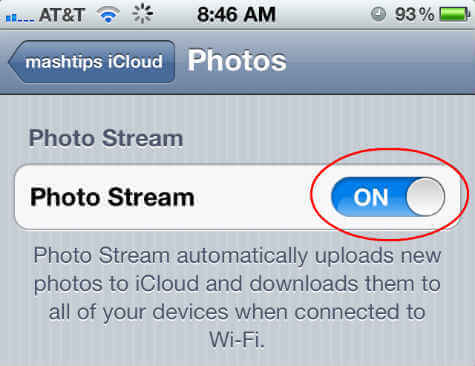 The limitation of this service is that iCloud is not able to setup android device and limited service in PCs.
If your family members are using both android and iPhone and you want to share picture with all your family members, the solution is Dropbox. Dropbox is a free service that can be used almost all mobile platforms and very easy to use and configure.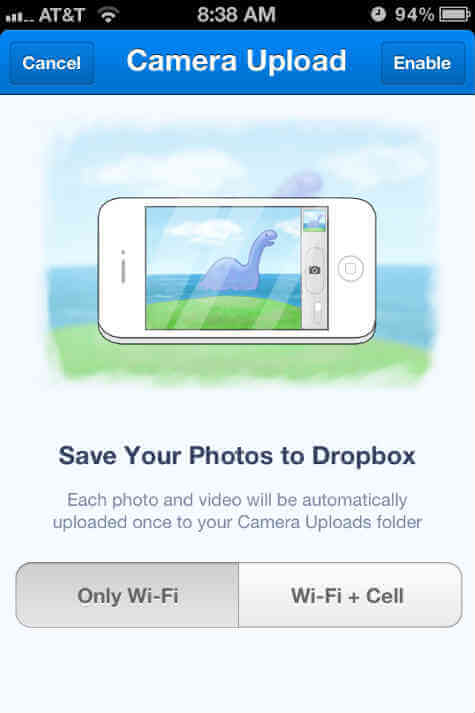 If you don't have Dropbox account, please see here to get a free Dropbox account. Once you get the free account you can setup the Dropbox application in your iOS device by downloading free Dropbox app from iTunes. You can setup to upload photos from your iOS device when you configure the Dropbox app first time.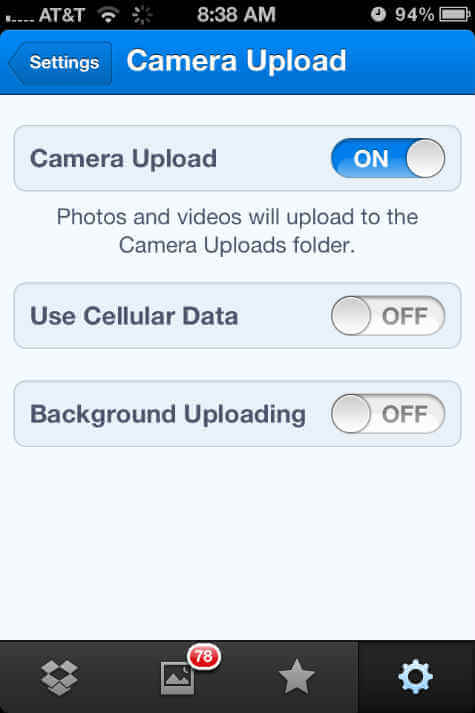 If you already have Dropbox application in your iPhone, you can simply enable photo synchronization like this screen shot. You can buy more space from Dropbox if you are taking a lot of pictures using your iPhone camera.
Related: Backup iPhone before iOS Upgrade, Refer Buying Guide for iPhone Flash Drive
It is is possible to upload pictures automatically using WiFi or 3G or 4 G network. You can move those photos from iCloud or Dropbox to your PC Or MAC to save space and upload more photos. It is good idea to keep a backup of your photos using these free apps.