Netflix has now evolved from the English-only movie and TV series streaming platform to an international streamer. The number of Netflix users has exponentially grown from the past several months, especially during the lockdown scenario. Even though the substantial amount of subscribers are non-English speakers, the Netflix subtitles for most of the movies are in English. In case you are looking for a way to watch a movie or favorite TV series on Netflix with a custom subtitle in your native language, we have got your covered.
In this guide, we will discuss how to easily add custom subtitles on Netflix using the latest methods.
Change Subtitles on Netflix
Netflix provides a default set of subtitles with all kinds of movies and TV shows. Sometimes, the subtitles in your native language might be available on the streaming platform. Therefore, in such cases, you do not have to get any custom subtitles in your native language to run on your Netflix. You can easily change subtitles on Netflix from the available list.
Here is how to change subtitles on Netflix from any device.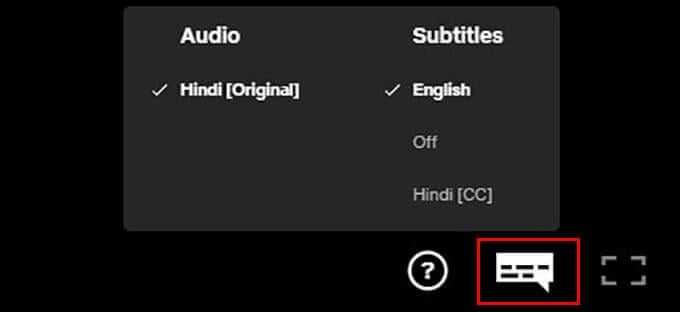 Open Netflix and start playing any content.
Click on the captions button on the bottom right of the screen along with the playback progress bar on Netflix.
Choose the subtitle language of your own choice.
If you cannot find your preferred language from Netflix subtitles, it means that you need to use a custom subtitle for your need. However, there is no way you can submit the subtitle to Netflix and integrate it with the movies or series.
Add Custom Subtitles on Netflix
This method is for you if you cannot find your language under Netflix Subtitles. This is a tricky workaround that actually lets you import any subtitles in any language and watch movies on Netflix with the same subtitles. First of all, the feature currently only works with Google Chrome or similar web browsers on PC or Mac. You need to have the Google Chrome extension to load the custom subtitles and show them to you when you start watching.
Here is the complete guide to adding custom subtitles on Netflix movies and TV shows.

Download and install the Substital extension on your Google Chrome browser.
Open Netflix from the browser on a  new tab.
Start playing the movie you want to add custom subtitles.

Click on the Substital icon from the Chrome extension bar.
Click on the Movie name from the extension menu.
Drag and drop the subtitle (SRT) from your system to the browser window.
You will see the subtitles being loaded to Netflix and you can continue watching.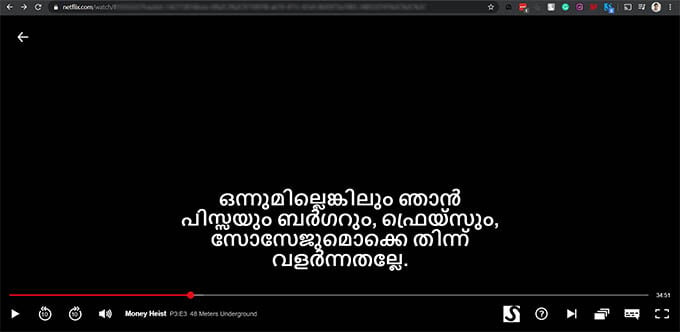 Unlike many other subtitle tools on Chrome, you do not have to change the subtitle format from SRT to DXFP or XML. You can simply drag and drop the standard SRT file and continue watching without any worries.
Do you really miss watching TV shows together with your friends? Check out our guide to watch Netflix online with friends using simple methods.
Whether your Netflix subtitles are in Spanish or any other languages, you can import and watch custom subtitles using Netflix. Plus, you can even change the subtitle timing to sync with the playback of Netflix. This feature does not work if you are watching Netflix using Windows 10 app or iOS/Android Netflix apps. The feature is completely dependent on the google chrome extension and needs Google Chrome browser to run.