There are a couple of free websites that offer free phone calls. These can be used to make free anonymous phone calls from PC. These are the best way to make phone calls through the internet and you can keep your number private.
When you want to keep your personal number secret for a while, iPhone users have a lot of iOS Apps that can Hide your Real Phone Number when you Make Calls & SMS.
You may also refer this article if you are looking for a solution to make anonymous calls from your phone. There is a workaround to change your display number or use a virtual number.
Google voice is free from Google and available with your Google / Gmail account. You can make free calls from the web interface by opening the Gmail account on your PC. You need only a MIC and Speaker connected to your PC, and you can type mobile or land phone number on Google Voice site and start calling.

Google Voice will display a default phone number on the receiver phone if you don't have a Google Voice number, an easy solution to make phone calls anonymously.
Skype from Microsoft let you call your friends, family, and colleagues everywhere right from your mobile or PC itself.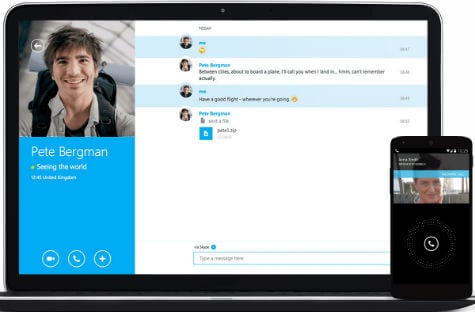 In addition to phone calls, Skype let you text and video that help to share experiences with the people, wherever they are. It is free to start using Skype – to speak, see and instant message other people on Skype. There is no need any phone number for skype, you can have a user account to make calls anonymously.
PopTox lets you make free calls from your PC or Smartphone. You can use PopTox from any standard web browser. No need to download apps or plug-ins, no payment is required. Just enter the phone number and click on the "Call" button to start your first free call.
GlobFone is a free internet service that allows you to make free phone calls, video chat online, P2P file sharing and sends free text to your family and friends around the world.
Free internet calls are available to every user of Call2Friends on a daily basis. Just type the number you want to call in an international format at the Call2Friends website, and you'll be provided with a high-quality connection to any mobile or landline phone on the planet.
With FreeCall you can stay in touch with your friends and family, but don't need to worry about high phone bills. You can use your phone, mobile, tablet or computer to call at low rates and save money on your (international) call charges.
IEvaphone let you make free calls from your PC, Mac, Smartphone or just a web browser with anyone anywhere in the world. You need just a microphone and a web browser to make calls from your computer. IEvaphone.com is completely free, reliable and unobtrusive service which you can use when you're to make a call.
If you really want to change your number to a different number, please refer here to use a disposable number for a period.
This list of solutions is to make anonymous calls by hiding your original number. However, this is not a bulletproof solution to hide your number. For those who want to hide the phone number, please refer iPhone secondary Phone number and Android Secondary number apps.