Second Phone number apps for iPhone are a good choice for those who want to keep their privacy. There are certain occasions where we don't want to reveal our original number for security or privacy reasons, especially when we respond to a craigslist ad or marketing representative. Most of the time, you need a second phone number app to make a couple of calls and texts from iPhone.
There are several temporary disposable phone number apps are available to give you a second phone number for iPhone that can help you to hide the personal number.
Pinger Textfree – Free Texting, Free Calling App
Textfree Pinger is a free messaging application that gives the users a real US phone number. With this second phone number, you can text or call anyone even the person doesn't have the app on their phone.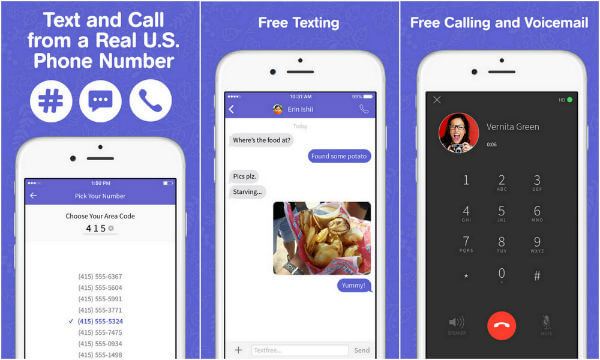 This free phone number app has numerous partnered offers giving more than enough ways to earn the credits for calling. This iPhone app also offers group messaging, picture messaging and international calling along with texting.
Download from iTunes
Related: How to Make Free Calls and Send Texts using iPad or iPod.
Line2 – Second Number on Your Phone
The app operates under the slogan of 2 lines 1 Phone and allows the user to receive as well as make calls with an assigned secondary temporary number.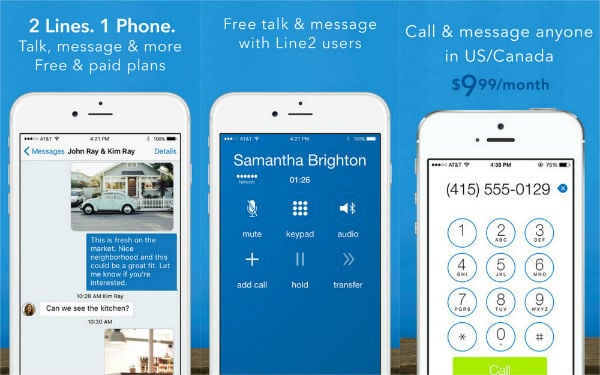 Get the private number for your inner circle through Line 2 and get 1500 minutes of outbound calling or forwarding. Call and text the US/Canada over Wi-Fi with no international roaming charges. This second number app is easy to set up, and no hidden fees are charged for the offered services.
Download from iTunes
Sideline – 2nd Phone Number
Sideline supplies you the second number on your iPhone and shows you the texts, calls, and voicemails all just on one screen. This disposable phone app uses your present carrier network and minutes for making sure that the 2nd number works anywhere.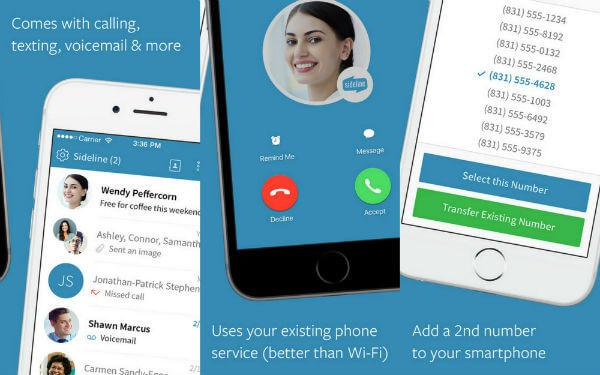 Sideline app is a reliable solution for small businesses, etc, as it has the feature that is needed by a business-oriented person. With great sound quality on calls, it ticks all marks of being on your phone.
Download from iTunes
Related: 5 Solutions to Make Anonymous Calls from Android & iPhone
Hushed Second Phone Number
Just like burner phones, this app provides you throw-away temporary phone numbers that can be used for incoming and outgoing phone calls. With Hushed Disposable Phone Number app that can be destroyed any time at your choice.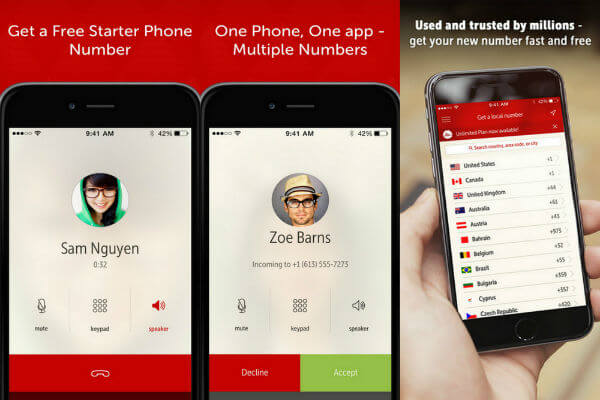 This disposable phone app allows you to buy anonymous telephone numbers to be used for the calls. Erase all your text, photos and videos just by activating the 'Hushed Mode.'
Download from iTunes
Burner
Burner creates a temporary phone number for your iOS device giving you the flexibility to hide your primary number from prey eyes. The numbers can be burned at any time with a simple press of a button.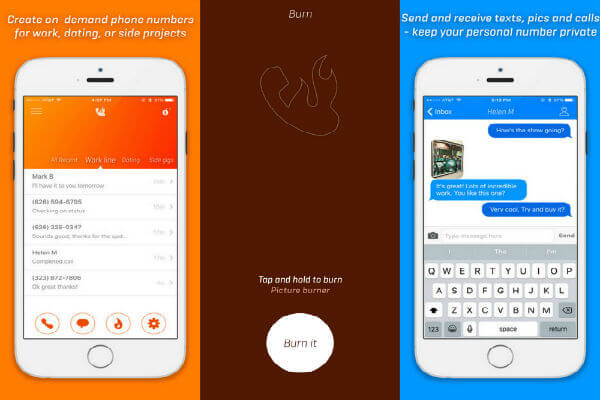 You have to sign up for a permanent phone number at the beginning that is renewed each month by this disposable phone number app. With Ghostbot of the app, you can generate automatic text replies for selected contacts.
Download from iTunes
Google Voice
Google Voice is a free VoIP service from Google. The Google Voice Service is free of charge but limited to the US and Canada. However, if you live in the US and Canada, you can have a Google Voice for free. You can install a Google Voice app in the iPhone and use the App to call for free in US and Canada. With Google Voice, you can make international calls for comparatively low rate/per minutes charge.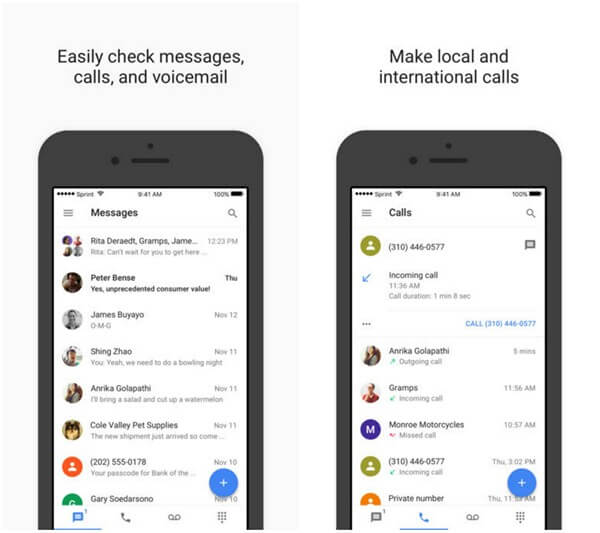 Google Voice can't be considered as a use and throw number. But when you consider a secondary phone number for your iPhone, Google Voice is your best solution and its completely free. In addition to this, you can use Google Voice service to record calls for free. You can forward Google Voice calls to your primary phone number by using the primary number from the caller.
Download from iTunes
Secret Text Free Anonymous Texting & Messages
You can end your search for a perfect hide my number app by choosing Secret Text Free App. Send a text or call anyone with a free second phone number without the risk of exposing your private number.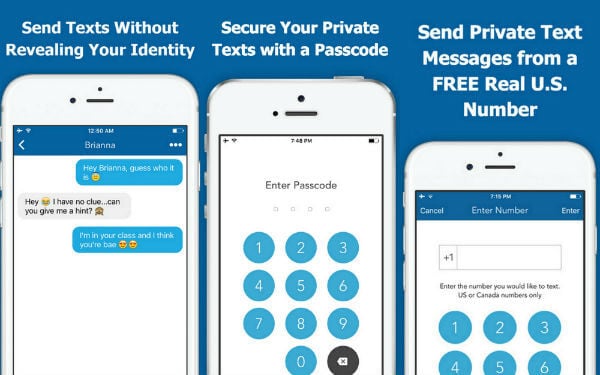 With this free second phone number, you can add aliases and notes for your contacts that are only visible to you. Lock all your texts just with a PIN code to experience the added privacy.
Download from iTunes
Numflix – Free Phone Numbers on Demand
Add extra phone numbers to your device with the help of Numflix. This free phone number ap offers the users to get fully featured, disposable phone numbers for your device. Easily create numbers with US and Canada country codes.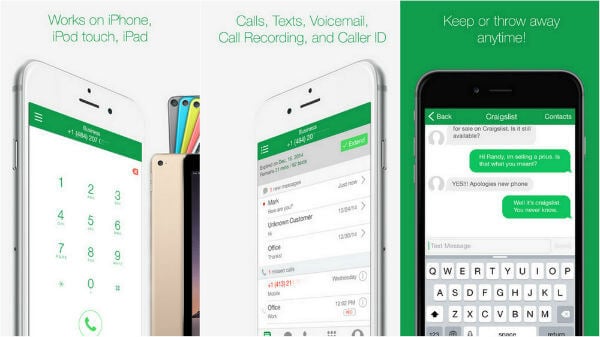 The app uses the infrastructure of the top tier carriers to deliver the calling and texting services from the number.
Download from iTunes
Best Secondary Phone Number Apps for iPhone
These second phone number apps are a choice for those who want a temporary disposable phone number but doesn't have enough budget to get a second cell phone plan. Sometimes it is not worth to pay for a second cell phone plan just because these secondary number you want for a short time or as a temporary phone number. Blocking your caller identification and hiding the number in the messages difficult to do manually. Do you like the idea to get a secondary phone number for your computer? You can try a different solution by using your PC to Make Phone Calls.
These second phone number iPhone apps are good when you need a throwaway temporary number for Craigslist or when the number is to be posted on social dating sites. Hide my number apps are a great solution for privacy and safeguard your personal number from people who might misuse it.