Getting locked out of your iPhone can be a frustrating experience. Whether it's due to forgetting your passcode or entering the wrong one too many times, losing access to your device and all its precious data can be anxiety-inducing. However, there's a solution that can help you regain control of your iPhone and reset the lock screen passcode – using your previous passcode. In this guide, we'll walk you through the steps to unlock your iPhone by leveraging your previous passcode, providing you with a straightforward and secure method to regain access to your device without needing a factory reset.
Let's get started on the path to regaining control of your iPhone and easing your tech-related worries.
How to Reset Lock Screen Passcode Using Previous Passcode
With iOS 17, you can use the previous lock screen passcode to unlock your iPhone and change the passcode. However, this method will work only if the forgotten passcode is created within the last 72 hours.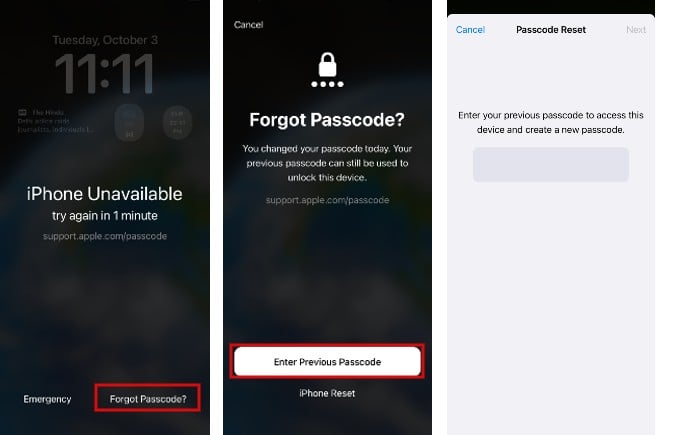 After entering the wrong passcode five times, your iPhone screen will show "iPhone Unavailable." Tap Forgot Passcode? that appears on the bottom right of the screen.
In the Forgot Passcode? Screen, tap Enter Previous Passcode.
Enter the previous passcode and tap Next.
Here, you will be prompted to enter the new passcode. Follow the on-screen instructions to create the new passcode.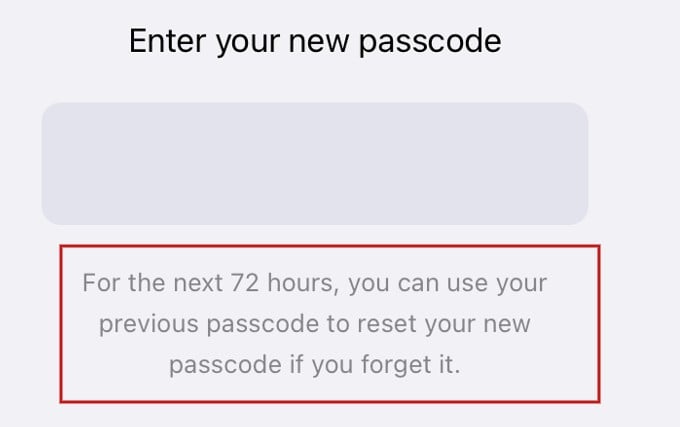 That's it. Though this option is better than resetting the iPhone, it is valid only for 72 hours after setting a new passcode, which might not be handy for many users.
If you are someone who forgets passwords often, the best option is to note them on a piece of paper or on another device like a computer. Or, if you don't mind using third-party software, you can use that to bypass the screen lock on your iPhone.
Have you forgotten your iPhone's lock screen passcode and need help to unlock it? Though it is a rare scenario, it can happen. While resetting your iCloud account password is easy, resetting the lock screen passcode can be tricky. Usually, the only option is resetting your iPhone and setting it up as a new device. However, Apple has included a hidden feature in iOS 17 that enables users to reset their lock screen passcode.