Did you ever lose your contact list from iPhone? Do you ever wish to back up your iPhone contacts to a single file? You can save your iPhone contacts into a single file and save anywhere you want. Even you can send your iPhone contact file by email. It is good to keep an additional backup of your contacts once in a month just for peace of mind. If something happens to your iPhone contacts, you can easily recover all data from this file simply by importing those. You need an iCloud account and iPhone to fill this procedure. If you don't have an iCloud account, please refer to this post to get a free Apple ID (iCloud account) which can be used to back up your iPhone data.
Related: How to Transfer and Sync iPhone Contacts with Google
Make sure you configured the iCloud account on your iPhone. Go to your iPhone Settings > iCloud > Make sure you turned on the Contacts sync with iCloud like the screenshot.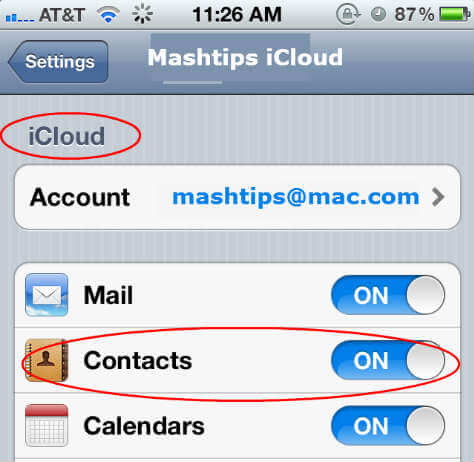 You are done with the iPhone setting. Next step, go to www.icloud.com and log in with your credentials. Select on the Contact icon, make sure you have the same number of contacts on your iPhone and iCloud account.
Related: How to Export iPhone Contacts to VCF & Excel/CSV File
Once you open the Contacts window, click on the lower-left settings icon, and click on 'Select All' to select all the contacts from your list. Please click on Export vCard to export your entire contact list as a VCF Format to a single file.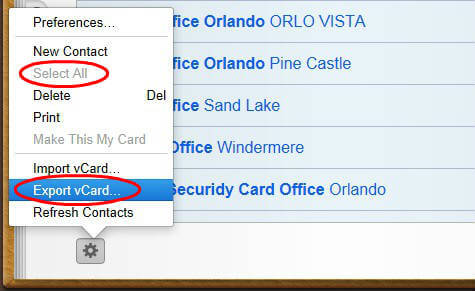 The next pop window will ask you to confirm the file name and the location to save the file. Save the file with the required file name and VCF extension. You can keep this file to recover your contact list in the future or you can send the contact list to anybody by email and they can use the contact list to import to their own list.