Apple Arcade games are fun-to-play on your iPhone, iPad or even Apple TV but even better with controllers. If you are a console gamer and would love to play Apple Arcade games on your Apple TV, look for the MFi gaming controllers.
Here we list some of the best MFi Gamepads for Apple Arcade games to play using your iPhone, iPad, Mac, or Apple TV.
MFi Game Controllers for Apple Arcade Games
GameSir T4 Pro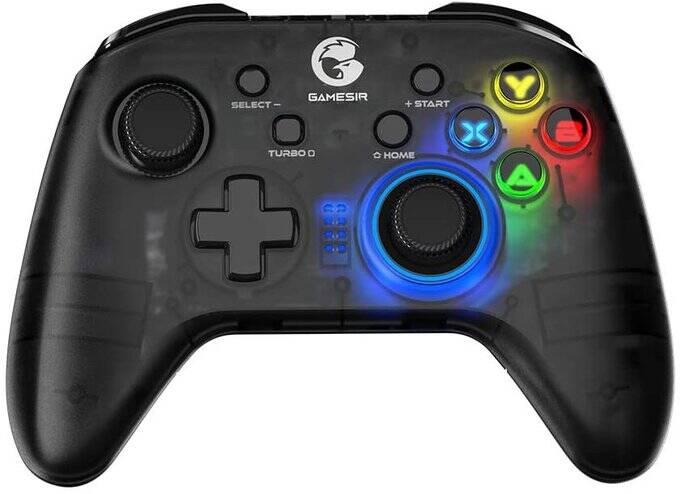 The GameSir T4 Pro's asymmetric vibrating motor, which can be adjusted to one of five speeds, greatly improves the gaming experience. It offers a really lifelike and responsive gaming environment in real-time. You could assign extensive in-game macros to the customizable M1 to M4 buttons.
The translucent cover with a matte finish displays the internal components of the GamePad to the users. Also, the colorful LED backlighting makes the ABXY buttons and right joystick visible in the dark. The MFi game controller is compatible with iPhones and Android devices, as well as Apple's Arcade games.
The Apple Arcade controller is equipped with a Type-C port, which charges quickly and has low latency. You will never have to worry about running out of juice again with this 600mAh high-capacity battery.
Pros:
Customizable macros
LED backlighting for viewing in dark
Type-C charging support
Cons:
Poor customer support
Poor build quality
Key Features: RGB LED Lighting | iOS and Android Compatible | Built-in 600mAh Battery | Customizable Macro Buttons
Related: 10 Best iPhone Games You Can Play with Game Controllers
SteelSeries Nimbus+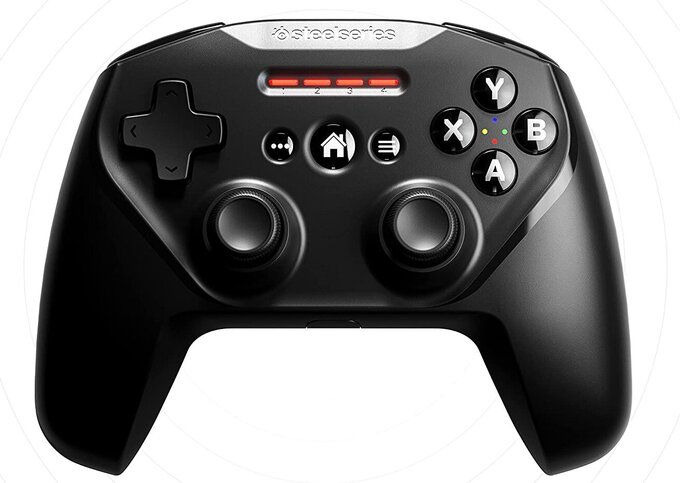 Tactile D-Pad Buttons and directional arrows are Included on the SteelSeries Nimbus+ for instantaneous feedback. Joysticks with clickable L3 and R3 buttons provide players with additional input choices in a wide range of games.
Through authorized wireless connectivity, it provides access to all Apple devices, including iPhone, iPad, and Apple TV. An internal rechargeable battery provides 50+ hours of playtime on a single charge.
You can also get four months of free Apple Arcade subscription by purchasing the SteelSeries Nimbus+ gamepad. Also, it is recommended that you upgrade the controller by installing SteelSeries Engine to work with all your Apple devices.
Pros:
Long battery life
Updatable firmware
Haptic feedback
Key Features: Tactile Feedback | 50hr battery life | Free 4 months Apple Arcade | Compatible with SteelSeries Engine | Wired and Wireless Connectivity
Related: 10 Best Game Controllers for Android TV to Buy in 2022
Rotor Riot MiFi Game Controller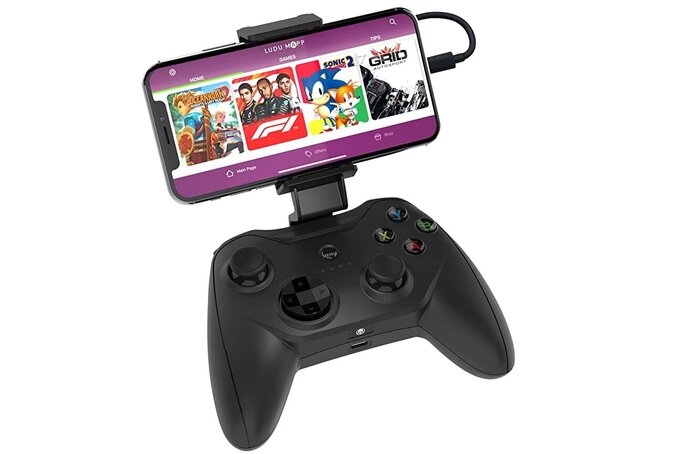 The Rotor Riot mobile gamepad is compatible with all Apple devices that have a lightning port and runs on iOS. Play your favorite games on your iPod, iPhone, or iPad. The companion app called Ludu Mapp works with more than a thousand other apps. Play games like Fortnite, Call of Duty, and Madden 21 on your iPhone or iPad.
The wired connectivity means you will feel no lag in playing games on your iPhone. The pass-through charging feature lets you play for hours without worrying about your iPhone or iPad dying.
Pros:
Companion app for fun gaming
Low latency gaming experience
Passthrough charging to save battery
Cons:
Frequent crashes
Not ergonomically viable
No proper Xbox Cloud support
Key Features: Companion App support | Low latency gaming | Pass-through charging enabled | iOS 7+ support | Easy to mount devices
Xbox Core Wireless Controller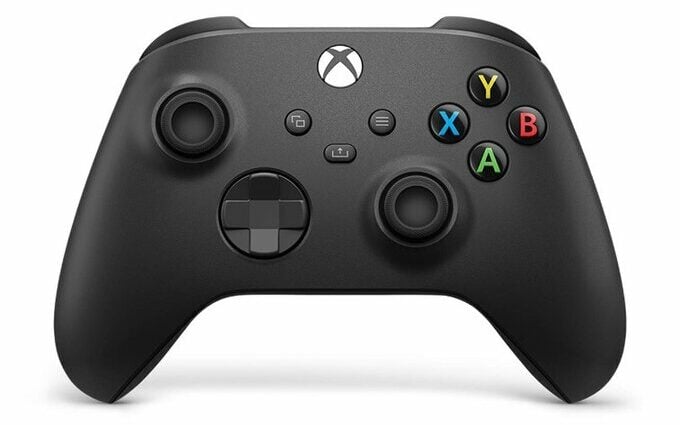 Play your favorite Apple Arcade game for up to 40 hours on the go with the Carbon Black Xbox Wireless Controller. If you already have an Xbox console, its controller must also be compatible with your iPhone or Apple TV for playing Apple Arcade games.
The 3.5mm headset connector allows you to use any headset that is compatible with your device. The USB-C port allows for simple plug-and-play connectivity to your gaming system or computer. On the back, you'll find a slot for two AA batteries.
Use the app's Share button to screen capture and share your gaming moments. Cross-platform play is possible across Xbox Series X or S, Xbox One, and Windows 10/11 devices via Xbox Wireless or Bluetooth.
Pros:
Official Xbox Controller
Ergonomically designed
3.5mm headphone jack
Dual-power sources
Cons:
Updating drivers is a hassle
No direct way to contact customer support
Key Features: 3.5mm Headphone Jack | AA Battery Supported | Type-C connection | Cross-platform play | Compatibility with a wide range of games | Hybrid D-Pad | Improved Haptics
Today's Deal: $6.19 Off
Related: 20 Best Apple Arcade Games You Should Play on Your iPhone, iPad, and Apple TV
PlayStation 5 DualSense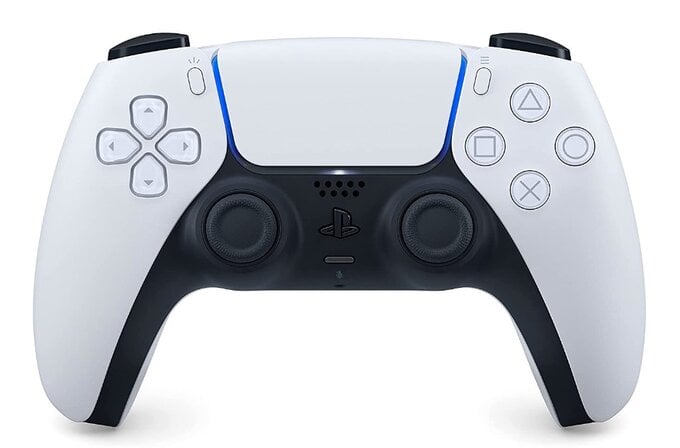 The PS5 DualSense controller has haptic vibrations that can mimic the sense of anything, including the recoil of various weapons. The L2 and R2 buttons on the DualSense are equipped with adjustable triggers to make you feel the weight of your actions. The Apple Arcade game controller has a long battery life thanks to a rechargeable battery that keeps it relatively light.
Connect a headset to the 3.5mm jack or use the built-in microphone to talk with friends online. The convenient mute button allows you to quickly turn voice recording on or off.
Pros:
Adjustable triggers
Haptic response

Longer battery life

Headphone jack
Cons:
Charging cable sold separately

Customer service is poor
Key Features: Dual Actuator Feedback | Longer Battery Life | 3.5mm headphone jack | Built-in Mic for Voice Chat | One touch Mute | Supports a variety of games
Today's Deal: $12.01 Off
Razer Kishi Mobile Game Controller
The Razer Kishi's analog thumbstick is clickable for more precision and tactile feedback, while the controller's performance buttons and d-pad allow precise control. It works with hundreds of Apple Arcade games on your iPhone.
The Razer Kishi controller has no latency because it connects to your iPhone's lightning port instead of using Bluetooth. The controller has a USB Type C charging port, so you can use it to charge your phone or tablet in parallel as you play.
The ergonomic, bendable design makes it easy to get a good grip on, making it ideal for extended gaming sessions. Unlike other controllers, this one cannot pair with your iPad or Apple TV for playing Arcade games on bigger screen.
Pros:
Clickable analog sticks
Wired connection for reduced latency
Passthrough charging
Bendable ergonomic design
Cons:
Only for iPhone

The phone holder is not durable
Key Features: Clickable Analog Sticks | Passthrough Charging | MFi supported | Bendable Design | Wired Connection with Lightning and Type-C | Performance Button for Precise Control
Today's Deal: $42.12 Off
Related: These Apple Watch Games Are the Best Ways to Get Rid of Boredom
PXN 6603 GamePad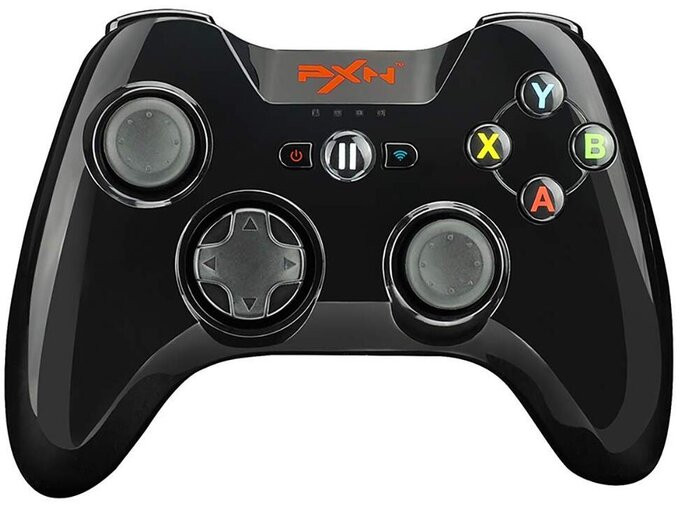 To play Apple Arcade games on your iPhone or Apple TV, pair the PXN 6603 MFi controller with your device through Bluetooth; this controller does not require an emulator or a jailbreak.
The iPhone gamepad's high-quality rubberized unique finish on the surface provides a secure grip and can be stretched to fit phones between four and six inches in width. It works with nearly any game available on the App Store, including Fortnite, Minecraft, and Call of Duty, apart from the Apple Arcade games.
Pros:
Rubberized finish
Fortnite and Minecraft support
Fits up to six inches screen sizes
Cons:
Pairing issues
Limited games support
Poor build quality
Key Features: Bluetooth Pairing Support | Rubberized finish | Supports a variety of games | Officially Certified MFi device | iOS 10.2+ support | Anti-slip pads
GameSir G4 Pro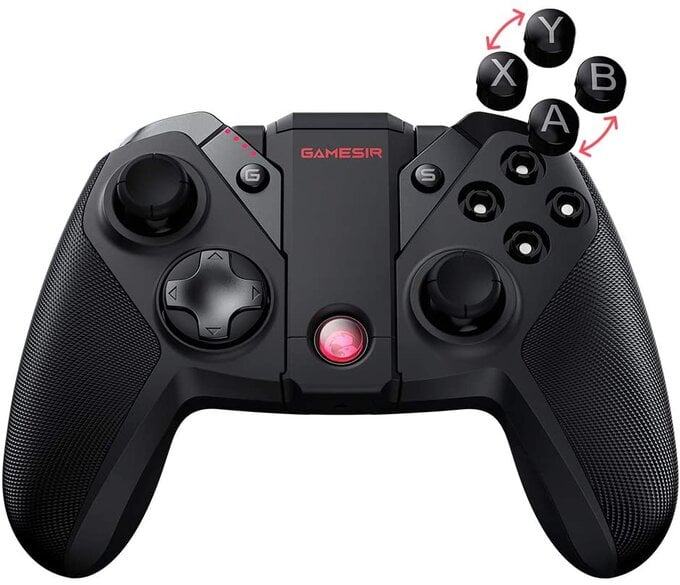 If you want to upgrade your cloud gaming experience, the GameSir G4 pro is highly compatible with all major cloud gaming systems, including Xbox Game Pass and Apple Arcade. Its magnetic ABXY buttons are swappable, making it possible to use a single controller for different games.
There is a six-axis gyroscope included in the G4 pro. Motion controls are supported, and the system is more responsive to the player's movements represented in the game.
The MFi game controller is compatible with Cloud Games, Apple Arcade, and MiFi games. The gamepad also supports wired USB Type-C, Wireless Bluetooth, and 2.4 GHz WiFi. The retractable phone stand is for devices between 3.5 and 6 Inches.
Pros:
Gyro-assisted gaming for precision
Motion controls
3 different connection types
Customizable button mapping
Cons:
Build quality issues
Bad customer support
Key Features: Six-Axis Gyroscope | Type-C port | Bluetooth and WiFi enabled connection | Compatible with Apple Arcade and Xbox Game Pass | WiFi supported | Supports 3.5-6 inch phones
Related: 15 Best MFi Gaming Controllers for iPhone and iPad in 2022
BackBone One Gaming Controller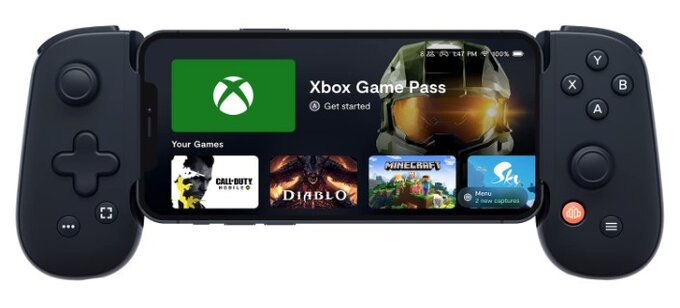 The BackBone One Controller is designed to provide the best iPhone gaming experience possible with its responsive analog triggers, tactile buttons, and clickable thumbstick. It has a Headphone jack, Passthrough charging, and offers fast gameplay on your iPhone. During gameplay, you can both charge your iPhone and plug in your headphone.
The included BackBone app organizes your games, suggests new ones, lets you chat with other players, records your screen so you can play it later, and works on any device. However, even without Backbone+, the Backbone can serve as a gaming controller for your Apple Arcade games. You also get one-month trial to Xbox Game Pass Ultimate, a $9.99 value.
Pros:
Passthrough charging
Headphone jack
The companion app allows streaming and screen recording
Free Xbox Game Pass trial
Cons:
Backbone+ app subscription too pricey
Bad product support
Paywalled features
Key Features: Xbox Game Pass Trial | Passthrough charging | Backbone+ App | Headphone Jack | Ultra Low Latency | Lightning connector
GameSir X2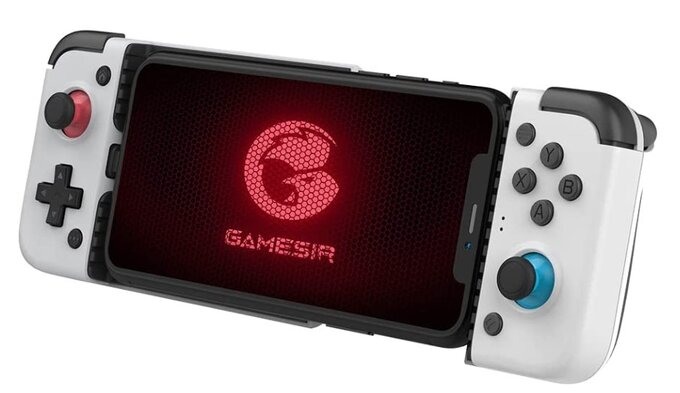 The clickable L3, R3 buttons, and soft rubber grip make the GameSir X2 easier to hold on to for extended periods of play, and the micro switch buttons have a lifespan of 3 million clicks. The controller has no latency because it connects to your iPhone's lightning port. The controller has a pass-through Lightning charging port, so you can charge your iPhone as you play.
The Turbo Combo function may be configured with a few presses of the dedicated Turbo button, allowing for flexible speed control. Compatible with top cloud gaming services like Xbox Game Pass, Stadia, Amazon Luna, Vortex, and Steam Link.
Pros:
Passthrough charging
Customizable Turbo buttons
Rubberized grip
Cons:
Lightning connection is flimsy
Build quality issues
Customer support unresponsive
Key Features: Passthrough Charging | Low Latency Mode | Customizable Turbo Buttons | Ergonomic Grip | Xbox Cloud Support
Today's Deal: $10.00 Off
As more and more games are coming to the Apple Arcade games, having an MFi controller is a must. You will be able to use your iPhone in your preferred spot, or you can gather your friends around the Apple TV and play together.