CPU benchmarking is an essential process that measures the performance of your computer's processor. By running benchmarking tests, you can determine the overall performance of your CPU and identify areas that need improvement. Luckily, many benchmarking tools are available that can help you assess your CPU's performance and identify improvement areas.
This article will introduce you to seven of the best CPU benchmarking tools you can install on your Windows PC. With these tools, you can ensure that your computer's performance is optimized and that you're getting the best performance possible from your CPU. So, let's dive in and explore the top picks for the best CPU benchmarking tools available for Windows.
Cinebench R23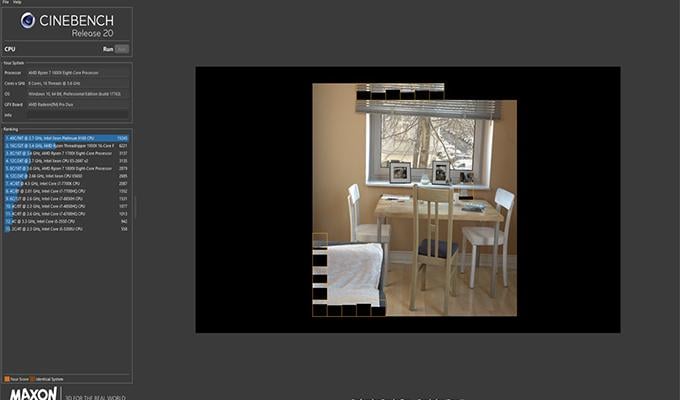 Cinebench is a very popular CPU benchmarking tool for Windows PCs. Cinebench is based on Maxon's popular 3D creation software called Cinema 4D. This is the best tool if you want to stress test and see how stressful your CPU gets with the various tasks that Cinebench R32 throws at it. Cinebench is perfect for those who want to test out and see how heavy and high-end programs can perform on their system with the particular CPU installed. The best part about Cinebench is that it's free for anyone and everyone to use.
Key Features: Performs Quick Benchmarks | Rendering Tasks | Extensive Benchmark Database | Completely Free | Benchmarks Complete Within 30 minutes | Supports Windows and Mac Systems
Download: Cinebench R23 (Free)
Geekbench 6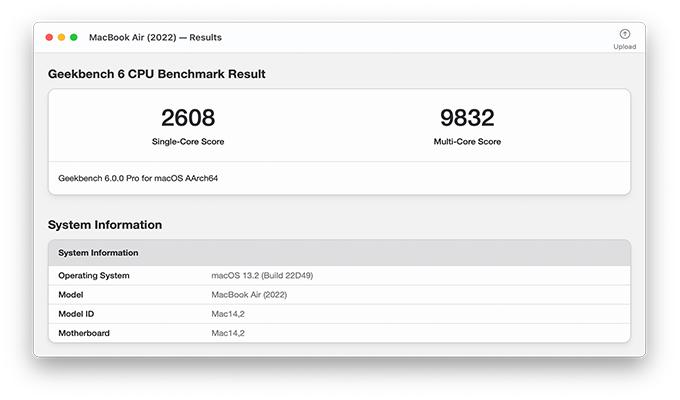 Geekebecnh is a very popular benchmarking tool that is used for benchmarking Android and iPhones. Did you also know that Geekbench can also be used to benchmark your Windows and macOS systems? Geekbench 6 is the latest version of the tool that is simple and easy to use. Based on the benchmark results you can have a good idea of how good your PC is whether it is about image processing, video editing, gaming, or for that matter any other resource-intensive work.
Pros:
See Large Benchmark Database
Most Popular
Cons:
Single User Pro License Is Paid
Key Features: Device Browser | Single and Multi-Core Benchmark | View Benchmark Charts | Basic User Interface | Supports OpenCL, CUDA, Vulkan, and Metal APIs | Compare Results Easily | GPU Benchmarking Supported
Download: Geekbench 6 (Paid)
PCMark 10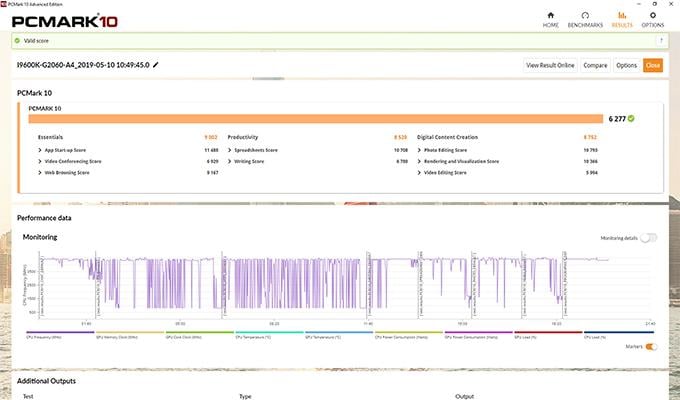 PCMark 10 is another CPU benchmarking tool that not everyone knows. The simple reason is that it is one of the oldest benchmarking tools out there, which performs a variety of tests for your CPU, which will be used for a lot of functions such as office work, gaming, and even web browsing. PCMark 10 will also show you how much load your CPU is able to handle and also how much heat it's generating. Knowing how much heat it generates is essential as it will let you decide whether your current cooling setup is good enough or if you need more.
Pros:
Perform Multiple Tests
Detailed and Comprehensive Test Results
Cons:
Free Version Runs Only Single Benchmark Test
Key Features: Multiple Benchmarking Tests | Detailed Results | Perfect For Home and Office Use } Windows 11 Ready | Online Benchmark Database
Download: PCMark 10 (Freemium)
HW Monitor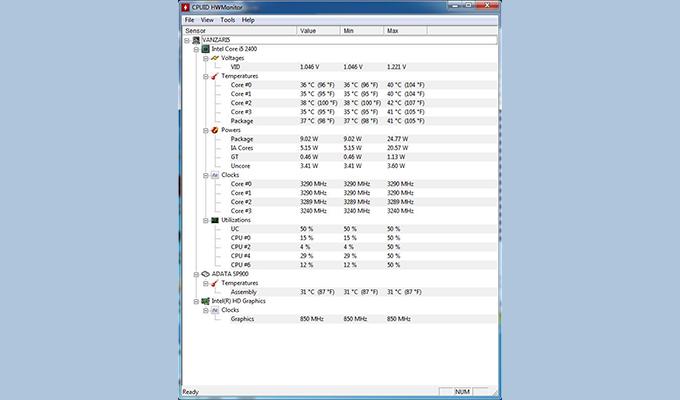 HW Monitor is popular amongst gamers who want to test and see how good their new hardware is. HWMonitor caters mostly to benchmarking CPUs. You can see multiple results of user benchmarks as well as the hall of fame section that shows you how fast a good number of CPUs have been able to actually run. The best part about HW Monitor is that it's quite lightweight and has a very simple user interface.
Cons:
Free Version Does Not Test Network Adaptor Speeds
Misses Out On Advanced Benchmarking Tools
Key Features: Real-Time Updates | Regularly Updated Software To Support New CPUs and GPUs | Lightweight Program | Easy To Use Interface | Check CPU and GPU Temperatures
Download: HW Monitor (Freemium)
Prime 95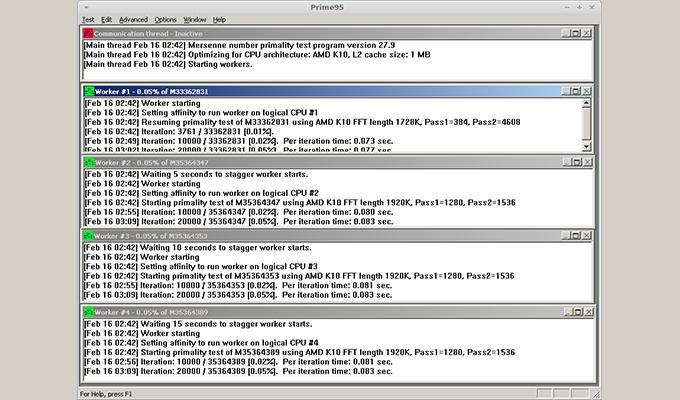 Prime 95 is a brutal CPU benchmarking tool that lets you stress test your CPU under the toughest loads. You can perform tests and see how good your computer's airflow is. It talks about airflow because it's important to see how high your CPUs temperatures can get. Prime 95 can also let you perform a benchmarking and stress test. Prime 95 supports Windows and macOS systems.
Cons:
Not Updated On A Regular Basis
No Benchmark Database
Key Features: Easy Interface | Supports Windows and Mac | CPU and GPU Benchmark Tool | Check CPU Temperatures | Overclock Tool
Download: Prime 95 (Free)
PassMark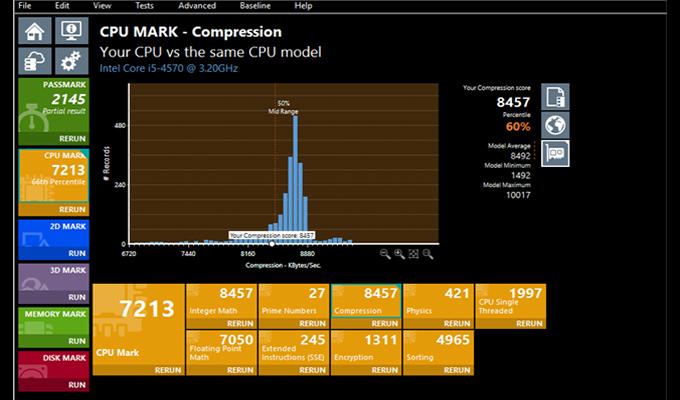 PassMark is quite an old benchmarking software that helps you understand how well your system performs under various types of loads. PassMark has three different types of benchmarking tools that let you test out a stress test on the loading capabilities of your PC, compare the performance of your system with other systems from around the world, and finally, test out how well your system's memory is.
Pros:
Perform Benchmarks Using USB Tool
Multiplatform Support
Cons:
No Free Version is Available
Key Features: Simple User Interface | Lifetime Software Updates | Free Tech Support | Single Lifetime Purchase | Reasonable Volume License | Supports Multiple Platforms | Older Versions Of Software Available To Download
Download: PassMark (Freemium)
CPU-Z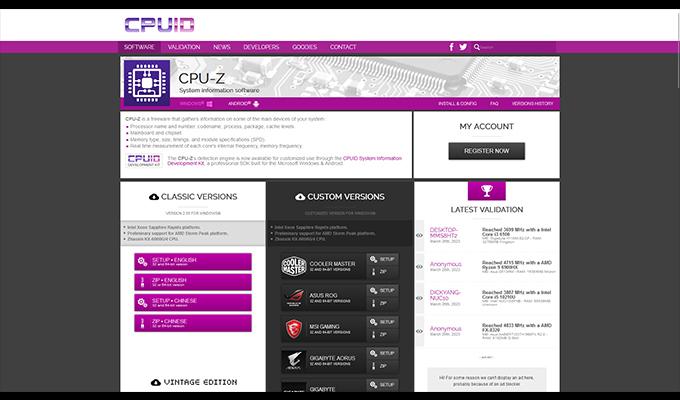 CPU-Z is a well-known benchmarking tool that is available for free to download. The tool doesn't have any fancy user interface. The tool is straightforward. CPU=Z lets you view detailed status reports on your PC's hardware. It can also detect if a particular hardware is genuine or fake. CPU-Z doesn't have any overclocking tools, but once you overclock your PC, you can always run a benchmark test to see whether your PC has improved.
Pros:
Lightweight Program
No In-App purchases
Key Features: Basic UI | Completely Free | Custom Versions Available | View Validated Systems From Around the World | Supports Android Devices | Detects Fake or Non-Genuine Hardware | Download Older Versions Of CPU-Z
Download: CPU-Z (Free)
These are the best CPU benchmarking tools you can install and use to test your CPUs performance. These tools are important as it helps you understand what upgrades you need to make, how you can improve your airflow and cooling, and replace any hardware that might be having some issues. If you're looking for which pens to use, Cinebench R23 and Geekbench 6 are better tools to install.
Everyone's out there building their computers and upgrading with the latest hardware. A lot of the people who are upgrading their computers are usually gamers. You see, getting new parts helps in improving and increasing your system's performance, whether it's games or any other application or program that does a lot of tasks that are resource intensive.
To ascertain how much of a performance improvement has taken place on your PC, there are various CPU benchmarking tools.