Apple Watch has become a must-have device for tech enthusiasts and fashion-forward individuals alike. However, you need the right apps that complement its capabilities to unlock its full potential. From productivity tools to fitness trackers and entertainment apps, these carefully selected apps will transform your Apple Watch into a powerhouse of convenience, style, and functionality. Get ready to take your Apple Watch to the next level as we explore the twelve essential apps that are watch-ready and waiting for you.
In this article, we invite you to dive into the realm of the Apple Watch as we unveil the twelve best apps you need to enhance your wrist-worn experience.
Cheatsheet-Notes Widget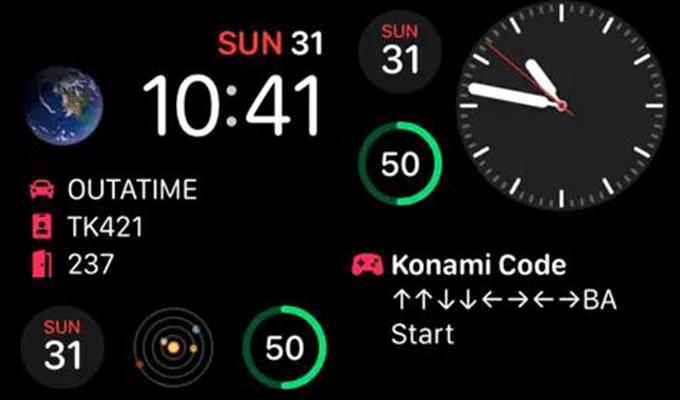 Has there ever been a time when you met someone, or you know, talking with a friend, and something important was being spoken about, and you have a terrible memory? You can now easily make notes on your Apple Watch with the Cheatsheet app. It's a simple and easy-to-use app that lets you enter small amounts of text on the Apple Watch itself. The UI for the Cheatsheets app is simple and easy to navigate around. The app even adds a shortcut or compilation to your Apple Watch's face.
Key Features: Easily Add, Edit, and Delete notes | Sync to iPhone | Add URLS | View Cheatsheets For The Day | 200+ Icons | Supports Siri Shortcuts | Use Passcode To Lock Cheatsheets | Quick Search For Cheatsheets
App Store: Cheatsheets- Notes Widget (Freemium)
Currency Converter Air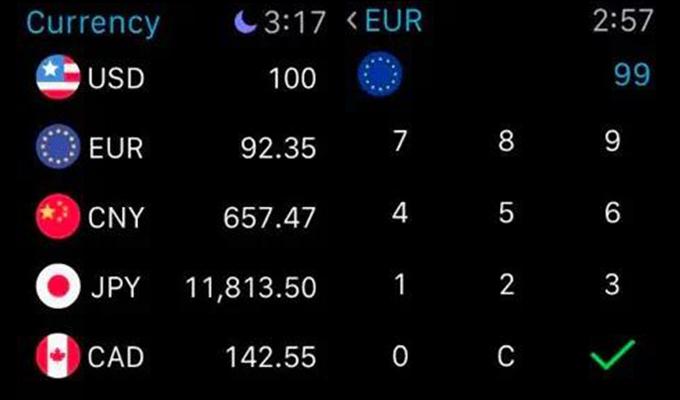 Here's a great app to use if you visit different countries regularly. Different countries have different currencies, so it's always good to know how much a single unit of your home currency would be in the other countries' currency. You no longer need to pull out your phone to do the conversions. All you need is this tiny app on your Apple Watch. Enter the currency that you have and then choose the currency that you want to convert it to.
The app supports real-time exchange and can also be used offline. You have a total of 170+ currencies to convert from or to. The app also has an exchange rate monitor that lets you see how much the currency value has either increased or decreased.
Key Features: Simple UI | Two Important Widgets | Supports 170+ Currencies | Real Time Currency Exchange monitor | Multiple Theme Options | Offline Support Available | Historical Rate Charts | Works With Safari Browser
App Store: Currency Converter Air (Freemium)
Flight Tracker | Flightradar24
Do you love tracking airplanes and have always wanted to know what airplane is flying over your city? The Flightradar24 Apple Watch app is a great way to get all of that info. You get to easily look at thousands of flights traveling from around the world, all in real-time. The app also lets you see much more detailed information, such as the type of airplane, route, speed, and even the altitude it's at. Yes, you also get to see the carrier of the airplane.
Being able to get all of that information in real-time on your Apple Watch is pretty cool. If you do plan to get either the silver or gold subscription plan for Flightradar 24, you can get even more access right on your wrist, including Air Traffic status, flight history for 365 days, and even the weather status of more than 3000 airports.
Key Features: Real-Time Airplane Tracking | View Detailed Flight Info | Search For Aircraft and Air Carriers | Flight Filters | Arrival and Departure Information | Route map | Live Weather Info | Flight History | Weather Maps
App Store: Flight Tracker | Flightradar 24 (Freemium)
MySwimPro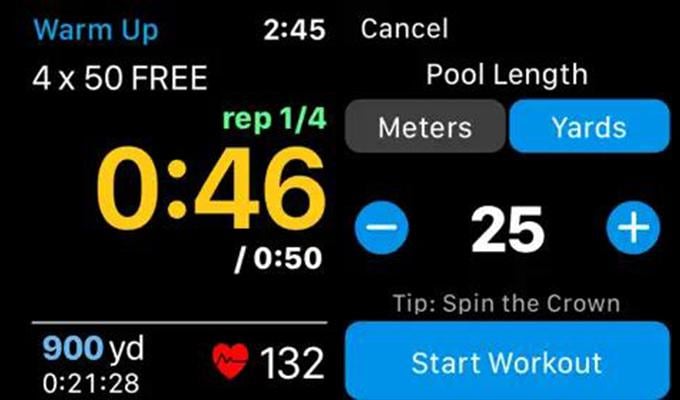 For all the health-conscious freaks who love to swim a lot, here's a great swimming tracker o r your Apple Watch. You can track the duration of your swims and the total distance you have swum, as well as take a look at your previous workouts. The MySwimPro app also lets you add and follow your friends too. The app can track your heartbeat as well as track the different swimming styles that you might generally use.
If you do end up liking the service, you can subscribe to the MySwimPro Coach plan that will provide you with new daily personalized workouts,  the option to build your own workouts, as well as monthly swimming challenges. A great way to stay healthy and an even better way to help you swim faster.
Key Features: Track Swimming Cycles | Measure Pool Length | Track Heartbeats | Monthly Challenges | Achievement Badges | Follow Your Friends | Custom Workout Options | Tracking Total Swim Distance | Workout Library
App Store: MySwimPro (Freemium)
Movies Now! Stream+ In Theater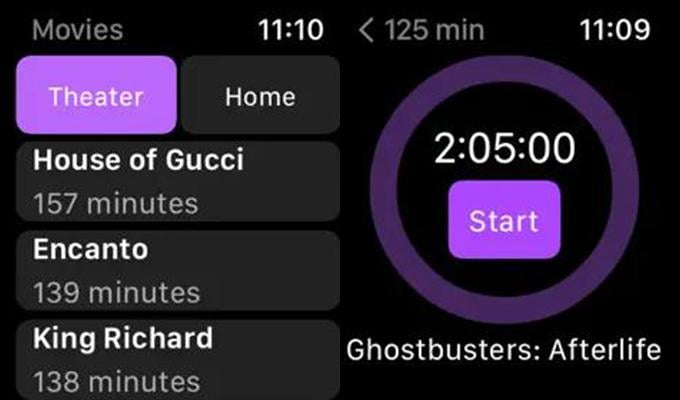 Movies Now! It is a great Apple Watch app for movie buffs out there. Say you plan to watch a new movie soon. However, you aren't sure about the movie duration that is being played at the theater. Worry not! The Movies Now app lets you view the duration of the movie right away. Whether you are watching it at the theater or you are watching it at your home, you will be able to see the time duration right away.
The app also lets you use a countdown timer that can be used as and when a movie begins playing. The app for your iPhone enables you to watch trailers and reviews for the latest movies immediately. You also get to see what movies are expected to be released throughout the year.
Key Features: View Movie Durations At Home or in Thater | Countdown Timer | Check Out Movie Trailers | Read Movie Reviews and See Ratings | Paid Plan
App Store: Movies Now! Stream+ In Theater (Freemium)
Kernel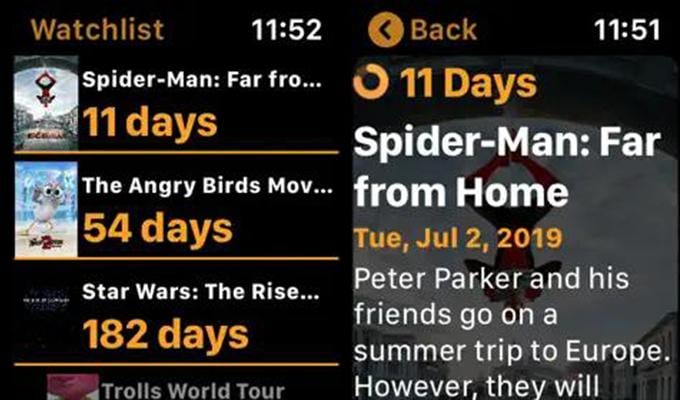 The Kernel is another app moviegoers must have on their Apple Watch. What Kernel does is it lets you track the releases of upcoming movies. You can browse through the list of forthcoming movies and follow the dates for your favorite ones. Apart from just the release date, Kernel also will show you a synopsis of the movie- right away on your Apple Watch. The app will send you personalized notifications about the countdown for your favorite movies.
The best part of Kernel is that it even has a watch face complication that you can tap on just from the watch face of your Apple Watch.
Key Features: Free App | movie Tracker | Countdown Viewer | Movie Synopsis | Add Favorite Movies | Release Day Notifications | Watch face Complication
App Store: Kernel (Freemium)
Unit Converter
There are times when you might either be reading some material or watching a video, and many of the measurements used are all metric. So, if you don't know the conversion from metric to imperial right away, you can use the Unit Converter Apple Watch app. The app is free to use and lets you convert anything to everything, all with simple swipes on your Apple Watch. You get access to real-time conversions.
The Unit Converter app lets you easily do conversions of weight, electricity, liquids, computer memory, and even time conversions. The best part about this app is if you purchase the premium version, you can easily convert currency, check and convert shoe sizes and even convert angles, pressure, and force- all with the Unit Converter app.
Key Features: Simple Interface | On The Go Conversions | Convert Time, Wight, Liquids, Currencies | Real-Time Conversions | Easy To Navigate | Additional Conversion Packs Available
App Store: Unit Converter (Freemium)
Slide For Reddit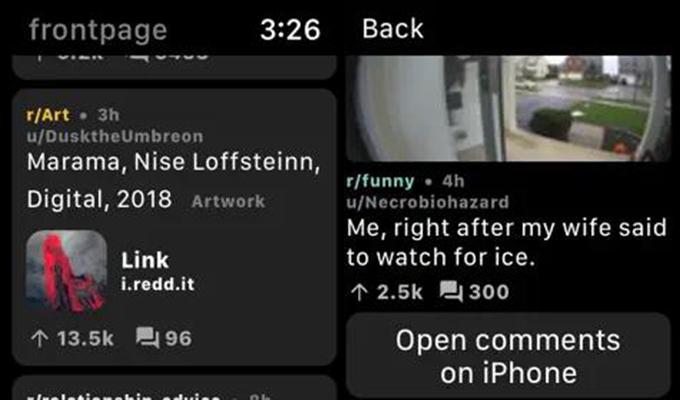 Now, Reddit is a great platform to read about anything and everything. What if we told you that you could use Reddit and browse through it on your Apple Watch? Yes, there is an app for that called Slide For Reddit. This app lets you browse through as well as upvote and downvote Reddit posts. You can easily browse through Reddit using the crown on the Apple Watch. A great app, but you will not be able to make comments. However, you can easily view and read through the comments on a Reddit post.
Key Features: Basic Reddit App | Browse Through Posts | Upvote and Downvote Posts | Read Comments
App Store: Slide For Reddit (Freemium)
Parcel- Delivery Tracking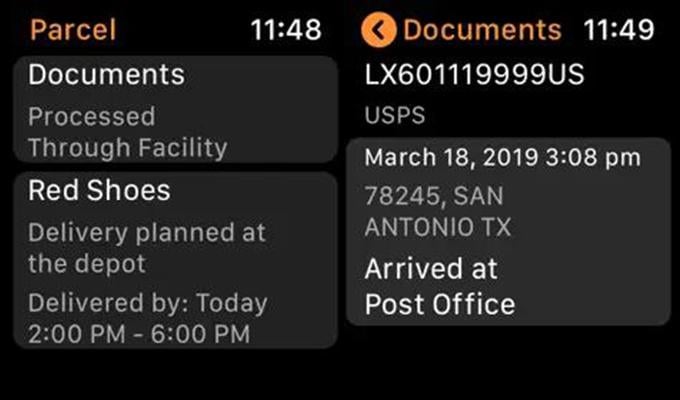 When you order something online, your products are usually shipped via one of the more popular courier services. Each parcel has its tracking number. Now, with the Parcel Apple Watch app, you can easily track and view your packages in real time. Yes, the app supports more than 300 delivery companies. You get all the information about your parcel at your fingertips until the package has been delivered to the delivery address.
The app lets you easily add new tracking and lets you delete older delivery tracking information. The app can also display notifications on the main home screen of your Apple Watch. Best of all, this is a free-to-use app.
Key Features: Track Packages | Supports 300+ Delivery Companies | Real-Time Notifications Easily Add New Entries | Delete Old Tracking Info | Set Custom Names For Packages \ Free To Use
App Store: Parcel- Delivery Tracking (Freemium)

Shazam: Music Discovery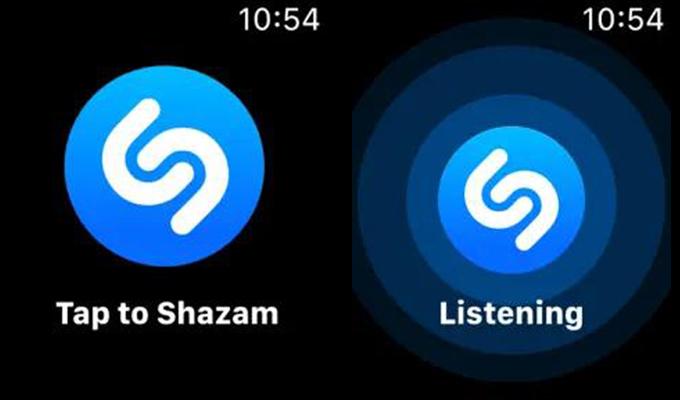 If you love listening to music and enjoy discovering new music, you need to have Shazam. Now, the Shazam app for your Apple Watch is a must-have for music lovers. The app is simple. All you need to do is launch the app and tap on the Shazam button. The app will listen to the song and then provide you with details such as the name and artist of the song and other information like the release date and even other tracks from the same artist.
Even if you have no internet connection on your Apple Watch, Shazam can easily dave a clip of the music being played and then display the results once it gets a connection to the internet.
Key Features: Music Discovery | Search For Songs Anywhere and Anytime | Offline Mode | One Tap Use | Displays Music Info
App Store: Shazam: Music Discovery (Free)
Done: A Simple Habit Tracker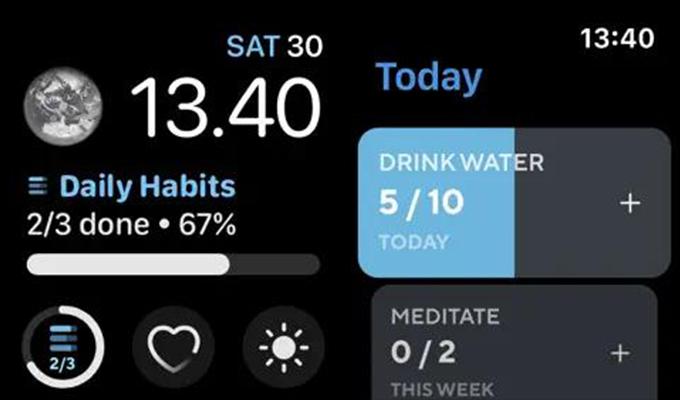 Making good habits daily makes you an active person. So, if you forget to do basic things, you can now thank your Apple Watch. The Done app lets you add your favorite habits or things you need to do regularly. You can also let the app remind you of a particular activity multiple times during the day. With the free version, you can add up to 3 different habits.
Throughout the day, you will also see a progress screen that shows you how many activities you have completed and will also display a screen when you have completed all of the activities for the day. If you want to add more than three activities, you need to get the app's pro version.
Key Features: Add Multiple Activities For The Day | Set Multiple Alerts Per Day | Daily Journal | Export Data As CSV | Passcode Protection | Backup to iCloud | Customizable Options | Siri Integration
App Store: Done: A Simple Habit Tracker (Freemium)
Hit The Island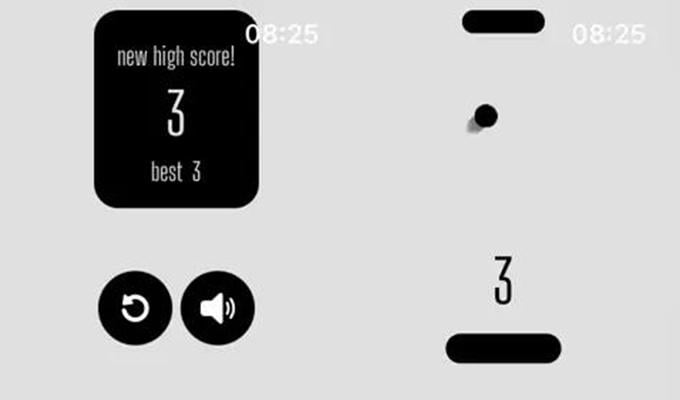 Now, this one is more of a fun app than anything serious. We all know that the iPhone 14 Pro series uses the dynamic island. While your Apple Watch doesn't have one, you can pretend it has one and play a small mini-game. The Hit The Island app lets you control a ball bouncing off its surface, and it's your goal to prevent the ball from touching the ground.
Key Features: Simple | Fun Game | Ad- Free | Free To Play
App Store: Hit The Island (Freemium)
When getting a smartwatch for your wrists,  the Apple Watch series is the best and most popular option. These watches are simply the best since they have all the bells and whistles you expect from a watch. The Apple Watch lets you install many useful apps, but hunting for the best apps can be tiresome.
These are the best Apple Watch that you can install and make use of to not only improve your productivity but also improve your life as a whole. If you're looking for apps you surely need to install, and I recommend installing the Cheatsheet app and the Parcel Delivery app onto your Apple Watches.