Kids these days have outsmarted us and the best way to limit their phone usage is to set screen time limits for apps. But they mostly find a way around it by changing the time and date. If you are a parent who cannot find a way to stop them from trying to hack screen time on iPhone, here is a clever way.
Let's see how to stop kids (or anyone) from trying to change the date and time on iPhone to hack screen time limits.
Block Changing Time and Date on iPhone
The only way to stop your kids from changing the time on the iPhone is to disable switching automatic timezone. When the iPhone is set to an automatic timezone, it does not allow changing time and date unless disabled. We have to do some parental control tweaks on their iPhone to stop them completely from hacking screen time restrictions. Let's begin.
First, make sure you have set the necessary screen time limit for the apps you want to block. Check out our guide to temporarily locks apps on iPhone using screen time.
Now, open the iPhone Settings app and head to Screen Time.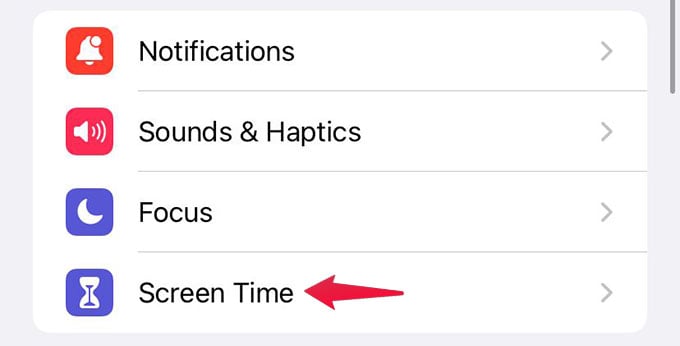 Choose the "Content & Privacy Restrictions" option from the next screen.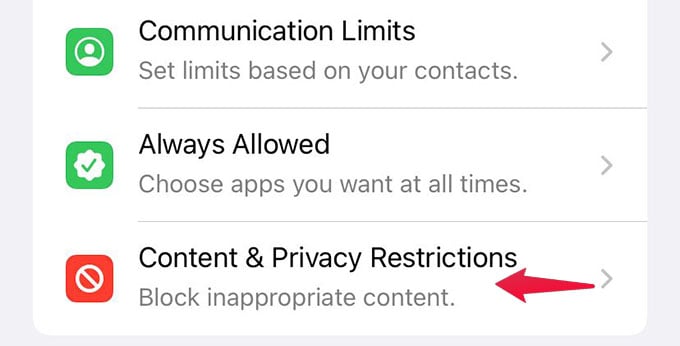 Here you will see that the restrictions are disabled (Greyed out). Toggle on "Content & Privacy Restrictions" option. It may ask you the Screen Time password if you have already set one. Enter it to proceed.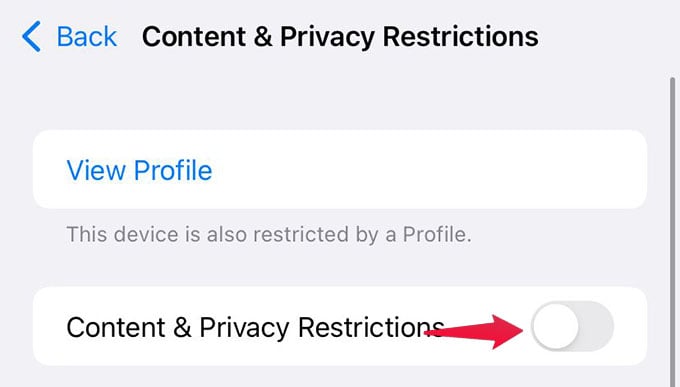 Now, go to Location Services.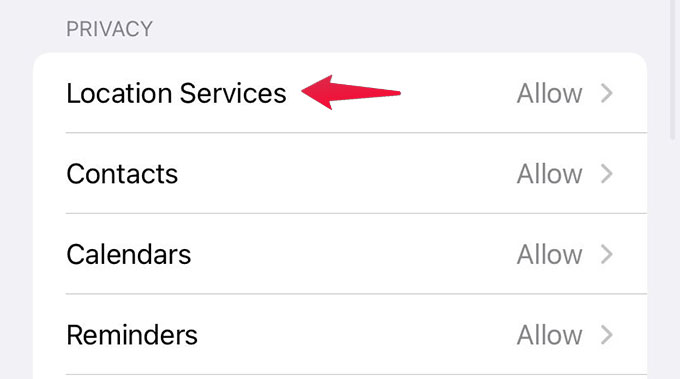 Scroll down to the bottom from the next screen and tap on System Services.
There, toggle off the "Setting Time Zone" option and you are ready to go now.

Related: iPhone Guided Access: Get More Parental Control on iPhone or iPad
You can now hand over the phone to your child and they can use apps until the screen time limits hit. Unlike before, they will no longer be able to go to Settings and change the time or date of the iPhone to bypass the whole screen time restrictions. You can check yourself under Settings > General > Date & Time.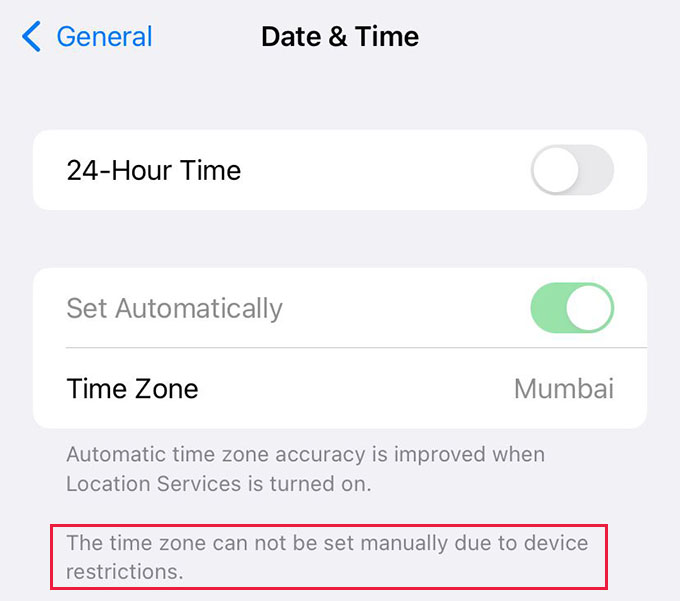 There you will see the "Set Automatically" option disabled which means you cannot manually change iPhone time until you remove the restrictions.
Since the manual time setting is restricted on your iPhone, the kids will no longer be able to change the time/date to bypass the screen time limitations.