Google Home Mini or Nest Mini speakers make a great companion for your smart home setup. You can equip your home with Google Assistant supported gadgets, from light bulbs to thermostats if you have a Google Home/Nest Mini. Sometimes, the Home Mini smart speakers get hit by some network glitches or temporary software issues. You might want to factory reset Google Home Mini or Nest Mini in such cases. Also, resetting Google Home mini is necessary if you are selling or giving away the smart speaker to someone.
In this guide, we will see how to factory reset Google Home Mini and Google Nest Mini.
How to Factory Reset Google Home Mini (1st Gen)
The first generation Google Home Mini, the original Home Mini has a dedicated reset button underneath the speaker. The tiny switch is barely noticeable. You can use the reset button in Google Home Mini to reset the smart speaker.
To reset Google Home Mini, make sure the speaker is connected to the power cable. Now, long-press the reset button below the USB power port until four orange dots appear on the speaker followed by an alert.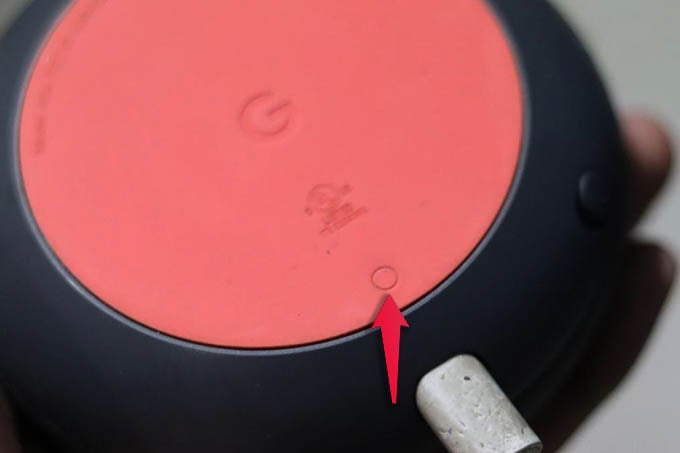 Google Assistant will warn you that you are about to reset your Google Home Mini. Do not release the button until it resets completely and all four orange dots appears.
Once the Google Home Mini is reset to factory settings, it will switch to the setup mode within a few minutes. Now, you can set up the Googe Home Mini afresh from the Google Home app on your phone.
How to Factory Reset Google Nest Mini (2nd Gen)
The original Google Home Mini was succeeded by the Google Nest Mini. The second generation of Google Nest Mini speaker does not have a physical reset button, unlike the first-gen. Let us see how to reset the Google Nest Mini speaker.
First, toggle the Mute button on your Nest Mini to "mute" mode (toggle on the orange side). Now, take the Google Nest Mini (2nd Gen) speaker on your hands and long-press the center of it.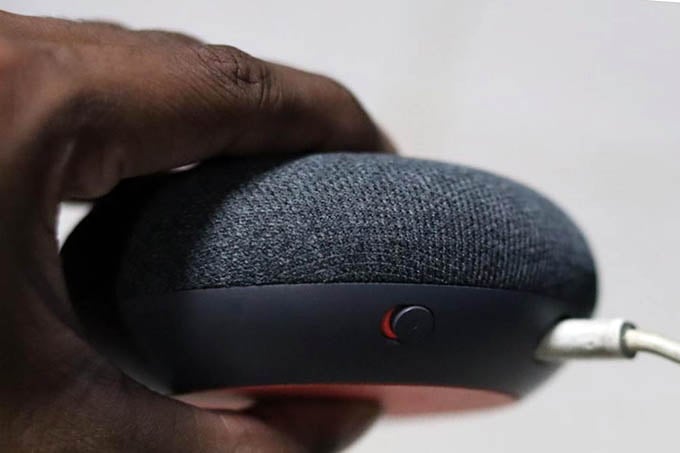 Related: How to Organize Your Work From Home With Google Home Routine
Keep pressing the center of your Google Nest Mini where the lights come up until you hear a confirmation sound. It will take up to 10 seconds of long-pressing to factory reset your Google Home Mini 2nd Gen (Nest Mini).