Google Home or Nest speakers can help you stay chill all over the day. Since most of us are working from home, the smart speaker has become a part of the workday. Did you know that the Google Home speaker can actually help you stay organized with your work from home routines? Google adds a new feature to help you stay focused and organized during work hours at home.
Let us take a look at how to set up Google Home routine to organize your Work From Home.
Enable Google Assistant Workday Routine
Google Home routines are a cool automation feature, letting you automate commands and tasks. The new Google Assistant routine for Home speakers focus on your mental and physical wellness together while you are stuck with work at home.
See how to enable Google Home workday routine using your phone. Before diving in, make sure you are connected to the same WiFi network that Google Home uses.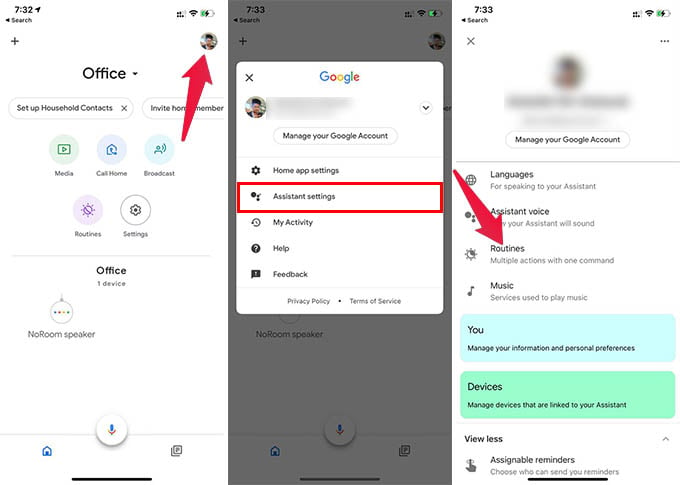 Open the (Google) Home app on your iPhone or Android.
Tap the profile icon at the top right corner.
Choose Assistant Settings from the menu.
Tap Routines on the next window.
Choose Workday routine under "New Routine to try" or under "Ready-made."
Toggle on Enable Routine.
Choose your workdays.
Select your Google Home speaker and move down.
Under "My Assistant should…," tap the gear icon against each timeslot and set it accordingly with your work time.
Tap the Save button on top when you finish.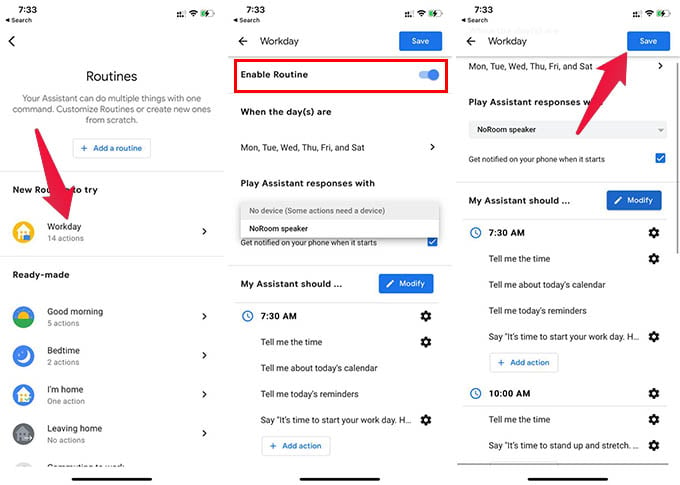 Once you enable the Workday routine on Google Home, it will run every workday, every week at the specified time. If you cannot find the Workday read-made routing for your Google Home, try after updating the Home app.
Related: How to Adjust "Hey Google" Sensitivity on Google Home
Starting with the Google Home workday routine activities, it can tell you Google calendar events, reminders, and a wishing message before you begin to work. It will bug you to stand up and stretch, have a glass of water, and take breaks in every specified interval.