Remember the good old days when we used to play with pinball games all day long? Not a worry in the world. No smartphones or tablets. Just playing pinball with friends looking to beat your own highest score.
While I no longer see those pinball games around toy stores these days, there are plenty of pinball gaming apps available for Android users who would like to go back in memory lane and rediscover the joy of being that carefree kid who liked to bicycle around the block.
Marvel Pinball
You know why this one made the list. I just had to, didn't I? I love the MCU and this pinball app is really fun to play. There is our favorite bad guy, Loki, the killer with the beautiful looks, Black Widow, and the ever so popular Iron Man and Thor.
When you download Marvel Pinball, you will get the Avengers table for free. There are other tables that you can buy via in-app purchases like X-Men, Fantastic Four, and so on.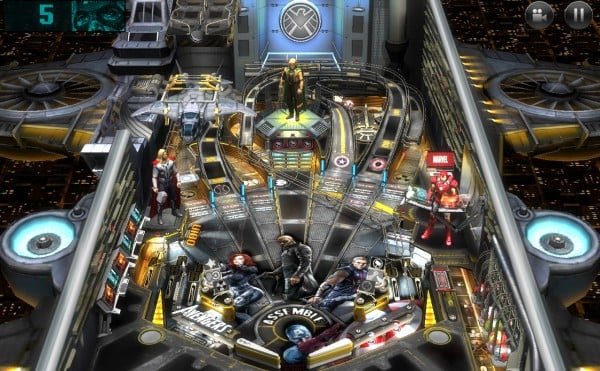 You will find the artwork detailed and the UI functional. There is support for multiplayer so you can have a blast with your fellow MCU fans (friends). A good way to pass some time.
The app will cost you $0.99 only and there are no ads whatsoever.
Marvel Pinball Link: Android
Pinball Classic
A few years back, Play Store saw a flurry of vintage games hitting the self. One of them was Pinball Classic. This one will remind you of your childhood days. The design and the layout remain pretty similar and the app is fun to fool around with as always.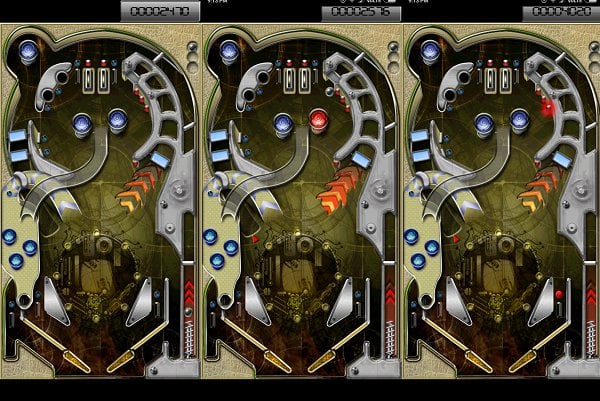 As you can see, the crude and dark design of the pinball machine looks familiar in a lot of ways. The game is fun to play and though there are no bells and whistles here, that was never the purpose.
Pinball Classic Link: Android
Also Read: 12 Best Offline Games for Android to Play without WiFi
Pinout
If you retro is not your thing then you should try Pinout. An uber cool pinball game for Android from the house of Mediocre that will take you on a trip to the future. Neon lights, bright colors, throbbing beats, and ever-changing landscape, that's Pinout for you. An infinite game where your job is to climb the tables!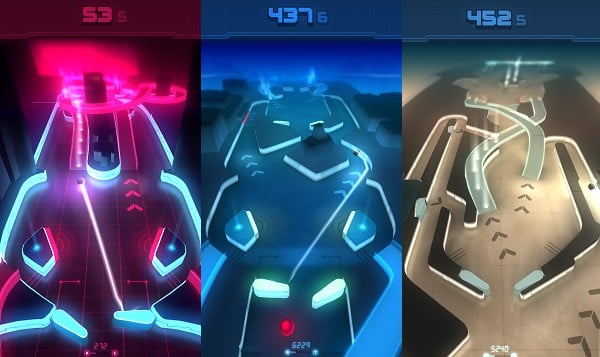 Mediocre is known for developing some of the best games for the Android platform like Sprinkler and Smash Hit. Pinout is just them getting back in the game. It is a joy to play and will keep you busy for quite some time.
The app is free to download and comes with in-app purchases but no ads whatsoever.
Pinout Link: Android
Zen Pinball
Zen Pinball comes from Zen Studios who are known in the Android community for developing amazing pinball games. Marvel Pinball was created by them too and if you like, you will love Zen Pinball.
There are a number of themes to choose from like Alien, Star Wars, The Walking Dead, Jurrasic Park, and so many others. If you are a pop culture fan, and who isn't, you are going to love Zen Pinball.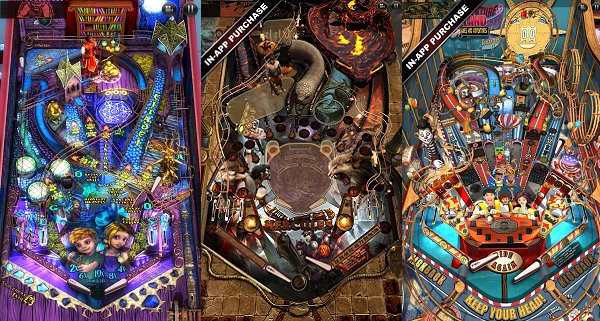 The board offers 3D effects which will bring the experience to life. Multiplayer support will let you play pinball with your friends. I was surprised to notice that when I changed tables, my experience points carried over. I can now change themes and gameplay without having to worry about progress made so far.
Zen Pinball Link: Android
Related: 10 Best Bluetooth Android Game Controllers in 2018
Pinball Pro
Where I grew up, there was an arcade gaming zone where I would spend hours playing games including pinball. The boards were different back then and seeing them once again reminded me of those fun times. I got nostalgic after playing Pinball Pro on my Android.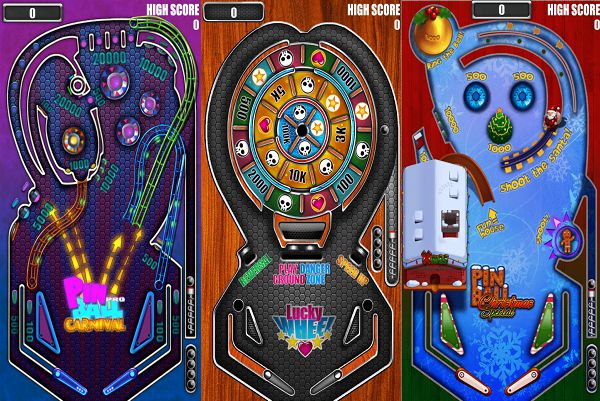 The boards are retro but with a sense of modernism with colorful design and smooth gameplay. Pinball Pro is free to download and comes ad-supported but there are no in-app purchases. There are five tables and the sound effects are decent.
Pinball Pro Link: Android
Also Read: 8 Best Android VR Games that is Completely Free
Pinball Flipper Classic
Looking for even more designs when it comes to pinball boards? Pinball Flipper Classic will not disappoint you one bit. There are over 11 boards to select from. These include some very interesting ones like dragons, casino, brick breaker, and so on.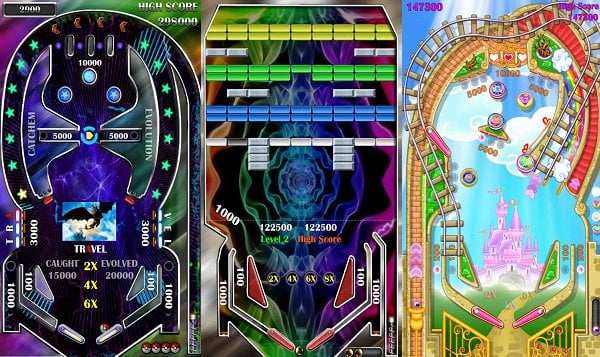 There was one board that was designed like the Arkanoid. Remember that game? The developers behind Pinball Flipper have taken both the concepts and merged into one making it all the more fun to play. You can play with your friends in multiplayer mode.
Pinball Flipper Classic is free to play and comes with ads and in-app purchases.
Pinball Flipper Classic Link: Android
Star Wars Pinball 6
What started years ago as a sci-fi concept has spawned the biggest franchise in the world with movies, games, TV shows, and even animated series. I am a big Star Wars fan and was glad to see that there is a pinball game dedicated to it.
Participate in the intergalactic war with your favorite characters like Skywalker, Yoda, and the most famous smuggler in the galaxy.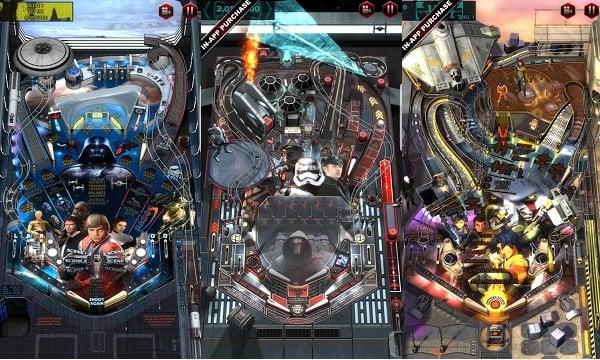 There are a number of pinball tables to choose from and you can buy them individually as in-app purchases. There are no ads even in the free version.
Star Wars Pinball 6 Link: Android
Related: 12 Best MMORPG Games for Android
3D Pinball
3D Pinball promises to offer a life-like arcade gaming experience like no other. With amazing graphics and unique table designs, 3D pinball app for Android has you covered. Each table has its own set of missions that you need to complete in order to move further in the game. A unique approach to pinball gaming apps.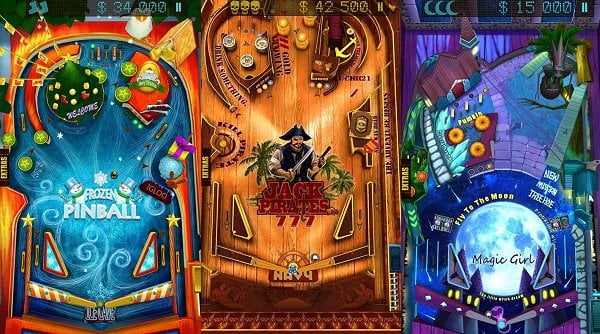 The tables look cool, especially the pirate one and the ads have been kept at a bare minimum.
3D Pinball Link: Android
Also Read: 7 Best Chromecast Multiplayer Game (with Android)
Pinball King
This is the first pinball app for Android that comes with a CPU mode where you can play against the computer. What is even more interesting is that there is a spectator mode where you can watch CPU do its thing. Interesting.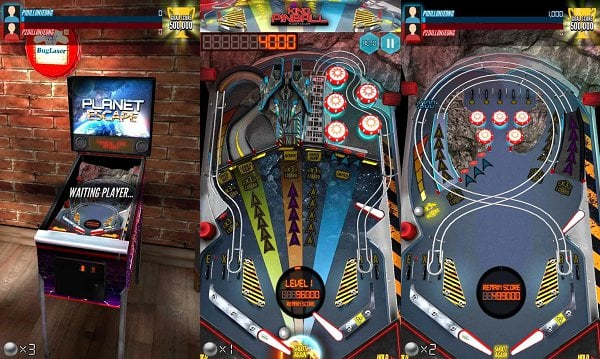 There is also a multiplayer mode with similar features and a leaderboard to keep track of scores. Pinball King has been designed to make you feel like you are inside the gaming zone playing on a real pinball board.
This Pinball King app is free to use and comes with in-app purchases.
Pinball King Link: Android
Android Pinball Games
Don't lose the spirit of those old school games. Let us introduce these games to the next generation. Here are the best pinball gaming apps for Android smartphones. If you are a pinball fan or would like to try some of them out to see what all the hype is about, go check them out now.