Disclosure: This post may contain affiliate links. We receive a small commission at no extra cost to you when you make a purchase using some of our links.
Chromecast is not just a movie streaming device, with several entertainment apps like Chromecast multiplayer games, the possibility of this streaming device extended to next level. The high-streaming accessory casts the games from Android device to your TV. Everybody with a smartphone can join the team and play on the same TV screen with one streaming device. Games are present in distinct categories starting from family friendly to much more. However, playing is more fun when done with others.
Here are some of the Best Chromecast multiplayer games for your entire family and friends.
Risk: Global Domination
RISK: Global Domination is a friends board that is now available as a Chromecast multiplayer game. From the Chromecast treatment, the game can be played with ten people for a great experience. If you are alone then with the Global Domination mode, you can play online and battle with others.
Hasbro has adapted the board game very well offering the people two diverse boards to play. Players can choose between French Revolution and Classic to play. The game is available free, and you should try it for fun on your device.
PlayStore Link: Risk
Related: We already mentioned the Single Player Games that can play with your Android Phone on Big Screen TV. You can see the complete list of Free Chromecast Games to Play on Big Screen TV with Android.
Big Web Quiz
Coming from Google, the Chromecast multiplayer game is available to be played by more than one person. Five players can play at the same time, and each person is easily identifiable through their customized avatars. This group game is a clever and enjoyable trivia game available for all the smartphone users.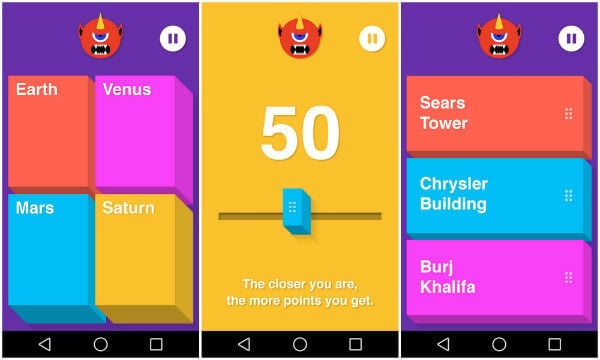 The questions come up on screen whereas the answers are on the TV. Inheriting vibrant colors, simple graphics and mechanics made up of random and amusing topics. What more is needed when you want the old people to find something entertaining in the young party with Big Web Quiz.
PlayStore Link: Big Web Quiz
Related: 8 Best Chromecast Free Movie Apps for Good Quality Movies
AirConsole
Convert your TV into an instant entertainment system with the help of AirConsole. This Chromecast multiplayer game gives a full console experience without any other requirement. It is free and swift to start. The system comes with 40+ games to have an uninterrupted gaming experience on the big screen.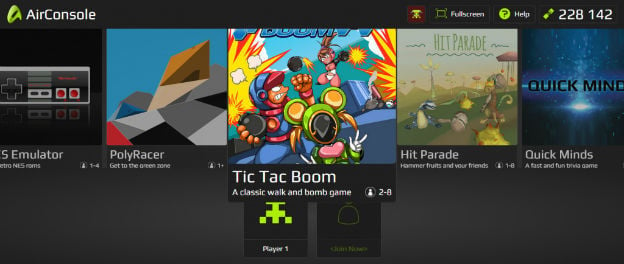 Play some unique games without the need of joysticks and consoles with AirConsole. Your phone will become the touchpad on which you can manage the controls while playing the game on a large screen. There is absolutely no trouble encountered in setting it up when it is there on the device.
PlayStore Link: AirConsole
Related: How to Download and Install Fortnite on Any Android Phone?
Alien Invaders
Almost every person is a fan of the classic Space Invaders having some detailed graphics atthat time. Alien Invaders is a spin-off of the classic game, which just has a modern outlook. There is no change in the core gameplay of the Chromecast multiplayer game to make the players nostalgic. The player has to defeat the waves of enemies with their spaceship.
Like the classic game, the player has to clean the alien wave before they close up and reach more near the player's spaceship. The enemy ships will try to eliminate your ship with fire, try to avoid it to stay alive.
PlayStore Link: Alien Invaders
Jeopardy
Many people love the popular American quiz game show, Jeopardy and this Chromecast multiplayer game is an excellent rendition of the show. Test your intelligence with over hundreds of clues collected by the writers of the show. The game offers a full-fledged introduction of Johnny Gilbert.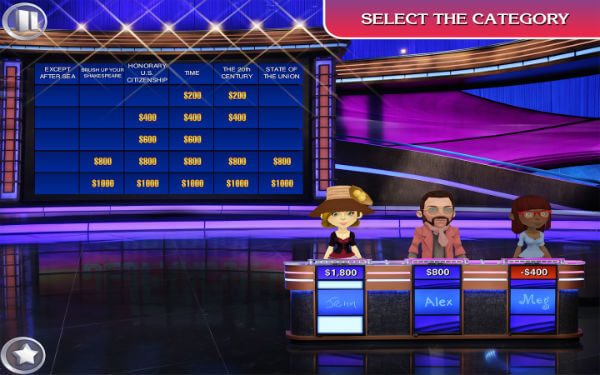 Customize your avatar for the game and with interactive touch write your name on the podium. The game allows the users to celebrate about 30 seasons of the show. The game is true to the show and players of competitive nature will enjoy the game.
PlayStore Link: Jeopardy
Emoji Party
Love emoji a lot; then Emoji Party is just for you. It is a great party Chromecast multiplayer game for your big screen. Use your phone against your friends and family competing against them to create a fun atmosphere. With the game, make your gathering much more happening, by transforming your television into a center of enjoyment.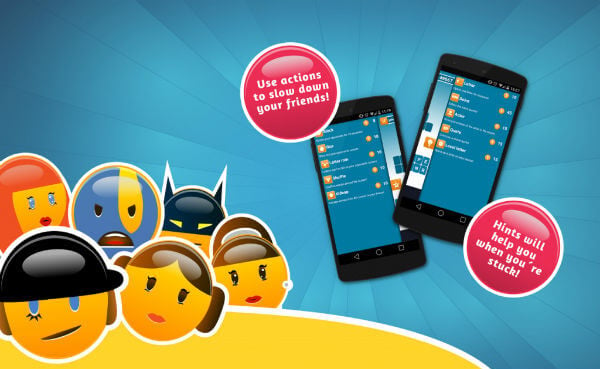 Each emoji represents a lot and almost anything. Guess the movie titles by the help of emoji and defeat your friends by having the more guesses than any other.
PlayStore Link: Emoji Party
Tricky Titans
Tricky Titans is a game that runs only on Chromecast and is based turn-by-turn format. In the game, you along with your friends are fighting each other. The players must select whether to attack, defend or power up in each round for their Titan. Each choice is tricky that might make or break their chance of winning the game.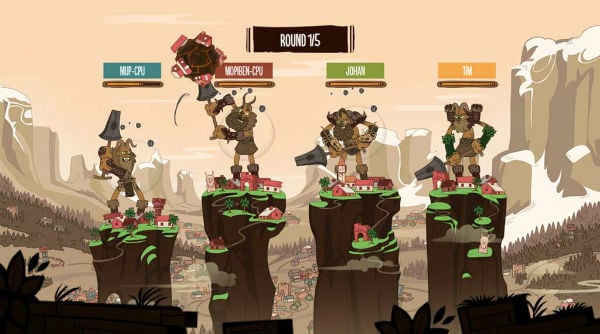 Every player's Titan is standing on a rock pillar, and with each pit, the length of the pillar decreases. To win, you must stand high against all other players. You can customize your Titans with a diverse range of customizations.
PlayStore Link: Tricky Titans
Best Chromecast Multiplayer Games
Chromecast, one of the top-selling media-streaming device from Google is present for giving the best media experience on your Big TV. There are many Chromecast multiplayer games available for all ages in Chromecast App store. Just with a Chromecast streaming device and Android or iPhone, you can stream almost everything into big screen TV. It can be your favorite TV shows, films, music, sports or even your family photo album. Chromecast works smoothly with iPhone, iPad, Android phones, tablets, Mac, Windows Laptops, and Chromebooks.
Related: Android Apps to Stream Media Files from Phone to Chromecast
Just casting your media is not the only purpose of Chromecast. With the above Chromecast multiplayer games, you can enjoy the party with your friends. These games can increase the liveliness of the party and avoid the boredom of the people coming. Amuse your guests as well as the whole family with ease from the help of these multiplayer games.