Technology loosens your dependence on a medium and makes you multi-faceted as far as seeking your given material is concerned. Chrome cast is one of such inventions which make transmission across mediums easier. For the ultimate gamers, ChromeCast video games give an enriched experience. You can also simply make transmission from your Android phone to your TV if you want to play any of the Chromecast games with Android.
The biggest use remains that of its transmission from devices and its sheer magnanimity of view. Some of the Chromecast games which can be enjoyed with your Android Phone are listed below.
Twitch
With an application like Twitch for Android, you will be able to utilize an amazing connection of broadcasts of the games you tend to love. With such an asset up, you are even able to chat with the players you follow.
Features of the app include live and also recorded videos of top games that include players and e-sports events; it includes Interactive shows by various channels like Xbox, Sony, Riot Games, and even Blizzard.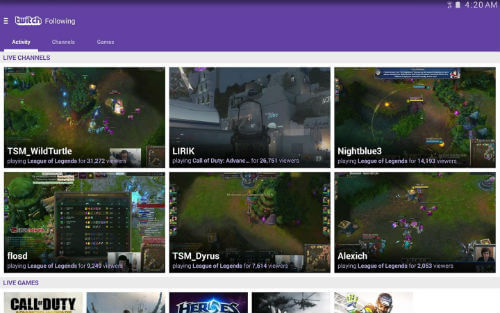 It even has a fully integrated chat-only mode service even if the channel is made to be offline. It has the sheer ability and capacity to follow channels and games you want to keep tabs on and along with all of this, there is even Chromecast support. Twitch is undoubtedly one of the largest catalogs of gaming titles that you can cast on your TV via Android & Chromecast to beat the heat.
Key Features: Largest catalog of gaming titles | In-app help and tutorials | Cross-platform
Download from PlayStore: Twitch
Related: 5 Best Chrome extensions to Cast Videos & Photos from PC to TV
Angry Bird Friends
Another popular franchise game that is available on Chrome Cast includes Angry Birds Friends. It is a complete package, made available in weekly tournaments with the ultimate theme to find out who remains the ultimate bird flinger!
In this game, there are also themed competitions that are able to switch things up all year round, with other over the top-special tournaments for seasonal events that include Christmas, Halloween, and also other feather-filled festive holidays!
The specialty of the game remains that the higher you tend to go in it, the more difficult it to conquer. In this game, there are only frenemies and thus this is one sure game to enjoy on Chrome Cast.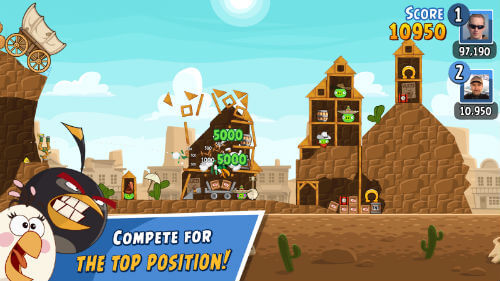 The game adds 20 new levels every week with competitive tournaments every Monday, Thursday, and Saturday. There are special themed tournaments every week. Increase rewards with every day streaks on the go.
Key Features: One-on-one challenge | New levels every week | Multiplayer | Free to Play | In-app purchases
Download from PlayStore: Angry Bird Friends
Just Dance Now
JUST DANCE now calls itself the world's #1 dance game which can be availed via Chrome Cast on your TV and smartphone! This app avails of more than 100 hits or albums on which you and your friends can dance whenever they want. The best part about the album remains that is constantly evolving as and when new hits are regularly added! One is able to use this app through your smartphone as a controller.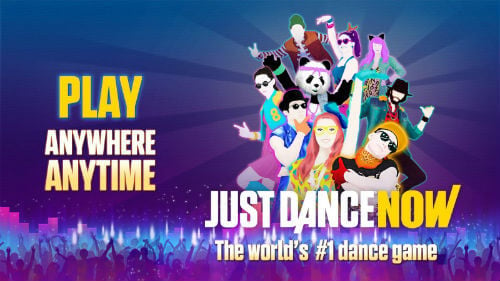 All one needs to do is connect to any Internet-connected screen & Just Dance with as many friends of yours. The application allows one to watch 30-seconds previews and try out a huge amount of the selection of songs available from the Just Dance Now catalog which can be availed for free.
The paid part of the app gives all the songs without advertisements. It has hits like Despacito by Luis Fonsi and Daddy Yankee, Rockabye by Clean Bandit, 24K Magic by Bruno Mars, and others.
Key Features: Party with 1000 players | HealthKit | 500+ songs
Download from PlayStore: Just Dance Now
Related: Android Apps to Stream Media Files from Phone to Chromecast
Monopoly
Believe it or no, but everyone has played this game once in life, and thus, Monopoly rules the roost for the same. This is the NEW MONOPOLY HERE & NOW app, available on Chrome Cast which takes the newest version of the cool board game outside the box.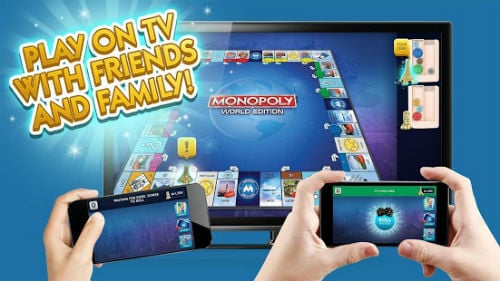 You must download the game app and enjoy the vision of the animated, 3D board and game pieces come to life (Just like Jumanji) as you play your way around the world. With friends and family by your side, this is the best game to pass time.
Some amazing features include filling your passport to win by collecting some property stamps or selecting your own choice of tokens or buying cities and stockpile your money.
The game supports single-player where you can pit against the computer. Or try multiplayer games up to 4 players at a time. The game has a tonne of in-app purchases.
Key Features: Single-player & multiplayer up to 4 | Backed with AI
Download from PlayStore: Monopoly
Chess
Sometimes it is not just about the game but it also about holds old and attached you are to the game. One of such Chrome Cast games to give you the feel includes the game of Chess. It is nothing but the Chess, chess 960, just like the practice mate position, that includes solving puzzles, play online (FICS), chrome cast.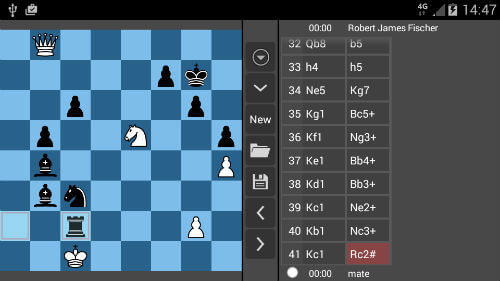 It is also one of the most versatile and different free chess apps without ads. With Chrome Cast, you will be able to sit at your home and play the most loved game of chess with your family at your own relaxed time. Not a bad idea to spend a holiday. The best thing about this game is it is ad-free so yeah, say no to those annoying ads.
Key Features: Supports Fischer Random Chess | No ads | Backed by AI
Download from PlayStore: Chess
Risk: Big Screen edition
In all amazing plots, there is always a risk for which you need to find the solution. With this game of RISK, which you can Play on your TV with Chromecast, you will be able to rule the world if you win the game. It is made for the ultimate living room experience. You will be able to defend your territories, maybe draft troops and also be able to launch attacks for the ultimate conquest against friends, family, and also foes.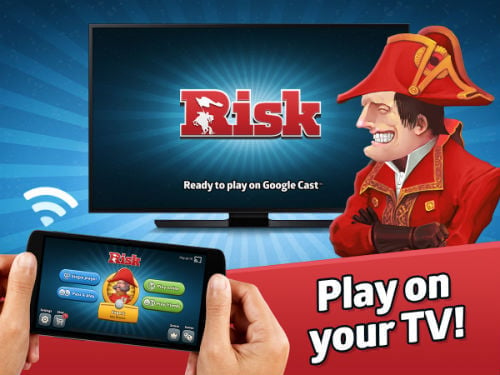 It features 5 difficulty settings for rookies and veterans, authentic rules for the classic strategy game of RISK you know and love, There are multiple maps available which have beautiful graphics.
The game features 10+ scenarios for single players while offering multiplayer options up to 6 players. There's an auto-match feature that will connect you against opponents of the same rank. Also, what more one wants when there are crazy, fun animated avatars in the game? Most remembered Chromecast video game indeed!
Key Features: Multiple game modes | Upto 6 players | 40+ maps | 5 difficulty AI settings | Stats & Achievements
Download from PlayStore: Risk: Global Domination
Scrabble Blitz for Chromecast
How can the most vintage and age-old game of game lovers be missed from the Chrome Cast Experience? It is a fun, fast-paced version of SCRABBLE which is fitted with all of the word building fun. You can make use of your Android device to connect to a Chromecast enabled TV to play the game.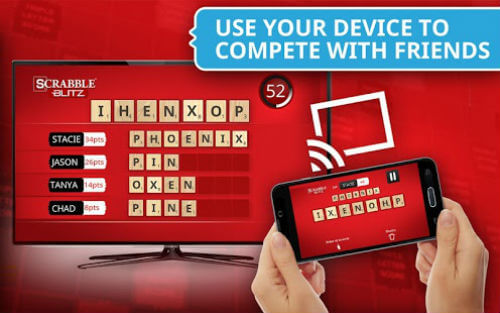 You will need to tap the tiles on your device to be able to spell words and later SWIPE the words up to the given TV as fast as you can to earn some brownie points. Spell as many words as possible so that you can be the master of Scrabble Blitz.
Individually or with family, Scrabble does give a good time as far as playing on Chromecast is concerned. The game has double and triple points for those who enter unique words within the game.
Key Features: Shake to shuffle | Single & Multiplayer | Decent graphics
Download from Scrabble Blitz:  APKPure | PlayStore
Up Down Fish – Chromecast Game
Play Up Down Fish to help your character aka fish swim through the pillars by tapping your device to swim up and down. Work on your high score and bring it with you to other Chromecasts. Compete against your friends or family in this silly multiplayer Chromecast game. You can enjoy this game with up to 10 players at the same time.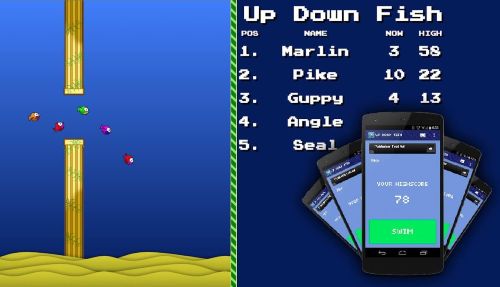 The game is super easy to use and it is a complete family entertainer. You are tasked with keeping your character afloat and crossing the obstacles. There's no bells and whistles that I can list here when it comes to Up Down Fish but it is worth playing if you are looking for something basic.
Key Features: Multiplayer at up to 10 players | Family-friendly | Easy to play
Download from PlayStore: Up Down Fish – Chromecast Game
Alien Invaders Chromecast game
Alien Invaders is a simple free joyful multiplayer game you can play with your friends and family. Up to six people can play simultaneously. You can play with your friends no matter if they have an iOS (iPhone, iPad) or Android (phone, tablet) device.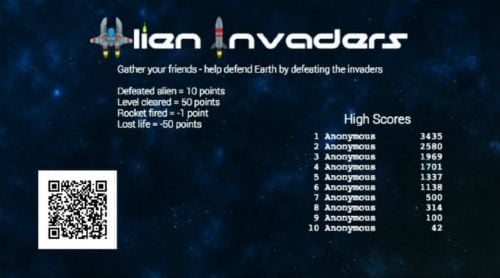 There's nothing fancy but it is a nostalgic game of Space Invaders. You are tasked with protecting your ship against the invaders. Switch positions from left to right and vice versa to tackle any obstacle.
Fire bullets to eliminate enemies in an adrenaline-packed arcade game that you can play on your TV. It is easy to play so you won't find it difficult to track movement. Don't miss your chance to go nostalgic with it.
Key Features: Multiplayer up to 6 members | Decent graphics | Easy to play | Cross-platform support
Download from PlayStore: Alien Invaders Chromecast game
Tower Construction 3D
How good are you in balancing something? Try your balancing skill in this 3D tower building game that you can cast on your TV via Chromecast from your phone. It is easy to use and play the game as there's no rocket science behind it.
You are tasked with dropping the blocks i.e. floors (stories) of a tower from the crane just so that it is well-balanced. Start building the tower by placing the blocks on top of each other without losing the balance or else the tower will topple.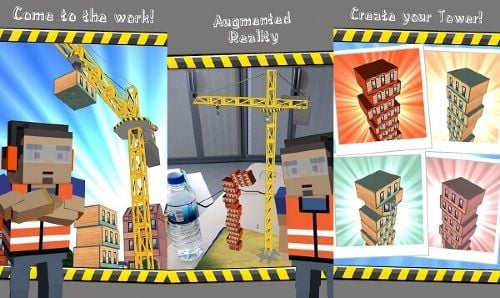 Tower Construction 3D is a single and multiplayer game and promises 3D graphics. It is a casual game for pastime so you won't find it boring anytime soon. Unless you have mastered the skill of balancing the blocks, the game will keep you glued to it.
Changing weather can also cause issues balancing the tower so do watch out for it too. The game is also available for all ages, augmented and virtual reality support arrives with it as well. So, when are you getting your tower ready now? Check out the game right here.
Key Features: Multiple game mode | 3D graphics | VR and AR Support | Multiple camera angles |
Download the game: Tower Construction 3D
Motion Tennis
Wanna try something that requires you to physically move? Try Motion Tennis, the game that transforms your phone into a virtual racket. Connect it with the TV via Chromecast and start the fun by competing against opponents by smashing the tennis ball in their court.
Once you connect it, you won't see anything happening on the phone as it will be only used for settings and other options. The entire game will be broadcast live on the connected TV where you can see your character, opponent, and the field and play along.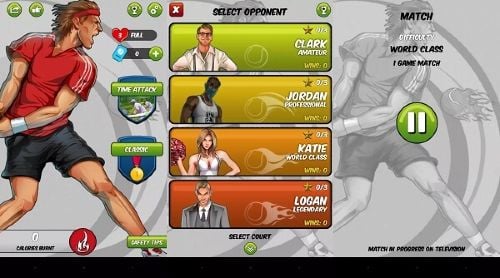 The game offers a single-player as well as one-on-one challenges if you are going through with it. Motion Tennis is another way you can burn your calories which is way better than playing a similar game sitting on a couch. Note that it does transform your phone into a Wii-like controller but it is less accurate and the same is for your opponent. So, will you try it? Hit the download button and start smashing the tennis ball.
Key Features: Transform your phone into a controller | Single or one-on-one challenges | 3D graphics | Various game modes
Download the game: Motion Tennis (Third-party)
FitFlap Motion
As the moniker suggests, it has something to do with your motion as an input. Here, the game uses the flapping motion that players will have to do to keep their on-screen characters afloat. You need to use the built-in camera of your device, place it in front of you.
Now, flap like a bird and that is something the game will interpret and the character will fly higher. It uses a proprietary motion-tracking technology that enables the game to analyze motion and take the character higher or lower based on the intensity of the flaps.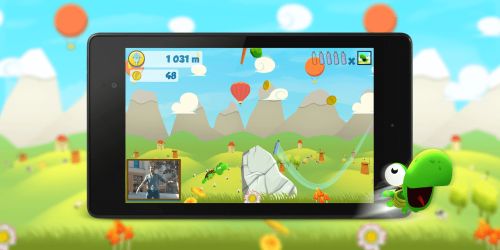 You are tasked with collecting coins on each level and watch out for any obstacles on the way. It is a comparatively older game but it is worth it as you are playing as well as burning a few calories. It is a single-player game only so you will have to take turns if your friends and family want to try it too.
Key Features: Decent graphics | Uses motion-tracking technology to control the character | Single Player
Download the game: FitFlap Motion
Chromecast is a media streaming device that enables one to plug into the HDMI port on your given TV. With Chromecast, one is simply able to use their Android device and television to view your most liked TV shows or movies, view your favorite sports on channels, listen to music or play Chrome Cast games and enjoy much more.
There are also many Chromecast games and Chromecast video games which are available that can enhance the use of your TV with Chromecast and Android phone.
Thus, one must not forget that these are quite fun games and must not be taken for granted. The USP surely remains that you can avail them only on Chrome Cast which gives an added experience to users. For all those who have Chrome Cast fitted to their given devices, get started now to download these amazing Chrome Cast games/video games!