Chromecast is coming with a bunch of video stream apps to play videos from PC to TV. These apps are going to be important when you get bored with the regular video Chromecast apps like Hulu, Netflix etc.
There are tons of apps in Android and iOS apps to stream movies from yoursmartphonee to big screen TV. These apps can also work as a remote controller for Chromecast device. There are dedicated apps for your smartphone to combine with Chromecast especially iOS Chromecast and Android Chromecast apps.
Here we are going to introduce few Chrome extensions that can work with your Google Chrome browser. These apps support Video streaming, Music streaming and even you can stream Pictures from your MAC, Linux and Windows computer to big TV screen.
These Chromecast extensions let you video stream the movie files from your local PC drive. You don't need any separate apps to stream your media files to your TV, these extensions are powerful to do this job for you.
Videostream for Google
Videostream lets you stream local videos from your computer such as PC, Mac, Linux to your Chromecast or Android TV in full 1080p with subtitles.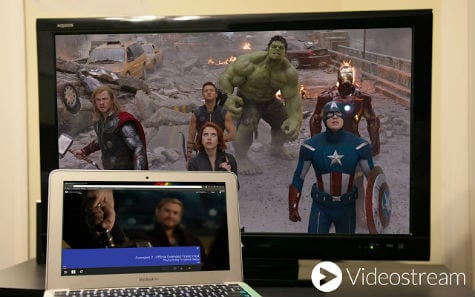 This extension supports movie subtitles, localization of languages, 1080p streaming of downloaded mp4, Mp3/Music streaming, AVI, MKV formats and even 3D Videos.
Download: Videostream for Google
PlayTo for Chromecast
This extension is to stream internet videos to Chromecast while you browse video streaming sites with chrome browser. This extension easily detects videos that can be played using the Chromecast device and suggest you play them directly by a simple click.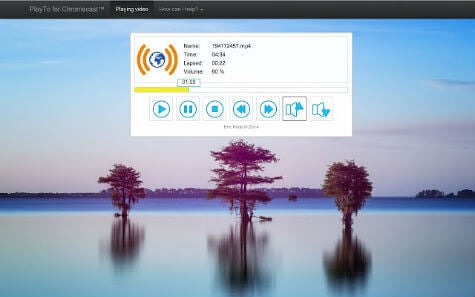 Watching videos on your Chromecast will be as easier as surfing the web looking for some videos in almost all the existing video pages. This extension can play videos from vimeo.com, played.to, nubestream.com, magnovideo.com, vidspot.net, streamcloud.eu, allmyvideos.net, videomega.tv, etc.
Download: PlayTo for Chromecast
Local Chromecast Player
Local video player let you play your local file in Chrome, so you can use the standard extension to mirror to your Chromecast.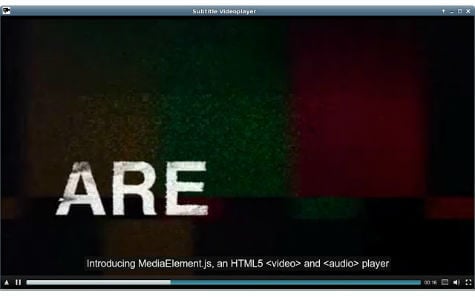 It can load SRT subtitle files, supports multiple subtitle encoding format and support automatic download of subtitles from opensubtitles.org.
Download: Local Chromecast Player
Cast Player
Now you can play local videos (movies on your desktop) on Chromecast (or Chrome) and control (play, pause, etc) from your mobile device.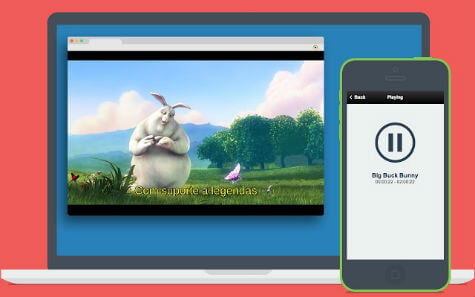 All you have to do is drop some directory with .MP4 files (supports subdirectories) or drop the .MP4 file into your Chrome browser. You can choose the movie directly on Chrome or access http://cinez.me/p from your mobile and the control will be in your hand. This supports the subtitles if you have an .SRT file with the same name as the movie and in the same directory.
Download: Cast Player
Cloud Drive, URL to ChromeCast
Casts a media file from URL or from Google Drive using Chrome Cast. Cast any video, radio, image given its URL to Chromecast. This is an app to cast any video, image given its URL to Chromecast. Chromecast with Drive casts a media file from URL or from Google Drive using Google Chrome Cast. It also supports cast internet radio(mp3 type) to Chromecast and provides connections with Google Drive, you can cast the media file in Google Drive. The supported image formats for this extension are BMP, GIF, JPEG, PNG, WEBP, streaming protocols: MP4, WebM, video codecs: H.264 High Profile Level 4.1, 4.2 and 5, VP8 and audio decoding: HE-AAC, LC-AAC, CELT/Opus, MP3, Vorbis, Wav (audio/wav).
Download: Cloud Drive, URL to ChromeCast
These above Chrome extensions can play different formats of videos like MK4 and music formats like MP3s to stream from your local hard disc to Chromecast connected TV.