VR games are the next thing as far as enjoying a game goes. Especially the Android VR Games are more fun and creating compare to the 2D games on your Android screen.
VR apps let you take a virtual tour to anywhere with amazing reality experience. While talking about this reality experience, Vrtual Reality Games give you an entirely different domain of experience.
Virtual reality can be considered to be the next thing in Android and gaming. VR Apps and VR Games elevates your play time and communication with a Virtual Reality device to almost a real word effect.
Related: 7 Best VR Headsets to Experience Virtual Reality on your Smartphone
Virtual reality means the ability to focus on visual reality and be able to form shapes and characters from it. There exist many Android VR games to offer reality experience and fun.
This is brand new technology in the market, and new developers are releasing more amazing games. However, we listed a couple of Android VR Games that you can download from Android store and play with your smartphone and Virtual Reality device.
Related: How to Disable Game Requests from Facebook Apps
If you not own a Virtual reality device, you can get Google CardBoard VR device from Google store for just $15.00. Please see our list of best virtual reality devices that you can play with your Android or iPhone.
How amazing it would be to imagine attaining a swift roller coaster ride on a virtual tour. This amazing Virtual Reality Game helps you to get the real roller coaster experience in 3D.
This Android VR game could be featured in the best of Virtual reality games available for Android. It is fun, it is the best and it is amazing. The app is available on freemium account or could be purchased if like. One needs to necessarily wear glasses to play the same.
One of the best Android VR Game out of the many available VR games. This one game will surely transport you back in time. This Virtual Reality Game is supplemented by excellent body controls of gear which will make you feel as if you are walking in the Jurassic world.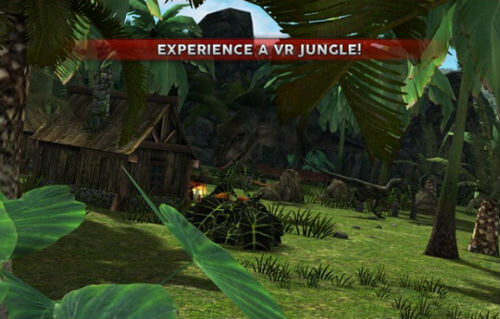 There is a lot of excitement or new thing about using a Virtual reality game like Jurassic VR. Till now T-Rex and other species of dinosaurs are available for play. There is also a theme park of dinosaurs inside, while you prepare to get transported to the scary world.
Many may not be aware but the ultimate result of any spooky story is that resolution is rightfully sought. In such a game also, the game has to use his creative sense and be able to find the treasure.
The best part about this Android VR game is that it is based in Virtual reality.  Thus, when the scene is very dark and there is nothing to look around, you will still have to keep finding without losing. Your head gear in this will be of massive help. A must watch.
This is surely a unique VR game among the other available kinds of Virtual reality games. Take a welcoming break from wanting to sit on physical rides. In the era of virtual reality, the same can be possible by taking a quick ride on the VR crazy rollercoaster.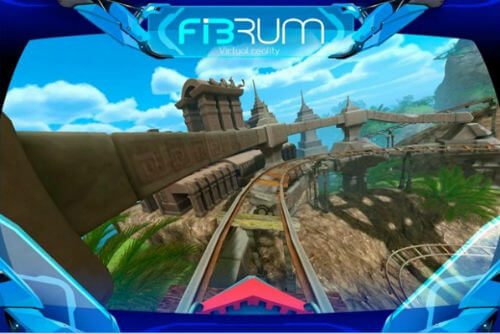 You will need to have a continuous eye on the lenses and the focus. The kind of equipment like Gyro Sensor is heavy. But overall, without any time limit, it's a fun game.
All the fans and admirers of this movie would be remembering the nature and the entire plot of the movie. Now, get a chance to feel the same experience of horror in a VR experience.
The tour guide, with supplemented spooky voices of the after-life is something which you can relish showing off to your friends. It is indeed a smart excellent Android Virtual Reality Game.
Have you been interested in taking discussions or topics like defense and mechanisms which have been crazily gadget-centric but so interesting? If made available on Google Cardboard, this game can be a sure shot entertainer.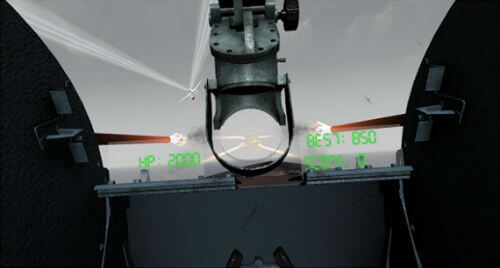 In this VR App game, one will be able to play as an able and rightful anti-aircraft gunner who is able to defend his or her worship from many kinds of fierce airborne attacks surged. Become the commander of your virtual reality experience.
This is a very sneaky and fun kind ofVirtual Reality Game for Android. For all you lovers of space, this a cool game which can transport you in the dreamy land of space and gravity.
The best part of this Virtual reality game is its integrated sound and visual system along with a healthy experience of gaming and 'heroism'. Android play store users can make good use of this game.
There exist some virtual reality games which are provided with the feature of making people avail of some 'slice of life' movements.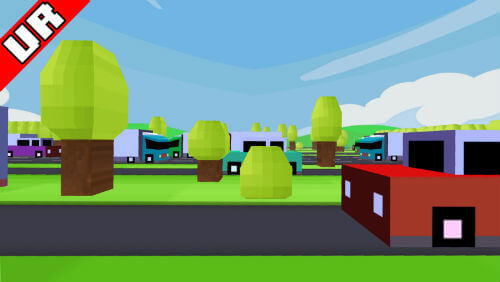 One of such games is this which indeed gives you a better perception of what it is to cross the road, perhaps in virtual reality. You just have to hit the trigger after finding a direction. Many headsets go with this.
Related: Best 6 Free Android Apps to download and listen MP3 Songs Offline
Thus, these are some Virtual reality games or what is called as virtual games which we could recommend for Android users for the best real-world 3D experience while you enjoying the games. After all, in the end, it depends upon how much you are willing to spend and your comfort zone. Do enjoy the experience though of visual, virtual reality.