The tech industry has been betting big on Virtual Reality for some time now. Although there were many possibilities, things seem to be settling down around this tech. It seems, VR might not really be all that big of a deal to anyone except the gaming industry, at least in the near future.
If you're one of the people who bought a VR headset designed for smartphones, Android already has many virtual reality games. In this post, we'll try to point you to some of the best VR games on Android.
VR Thrills: Roller Coaster 360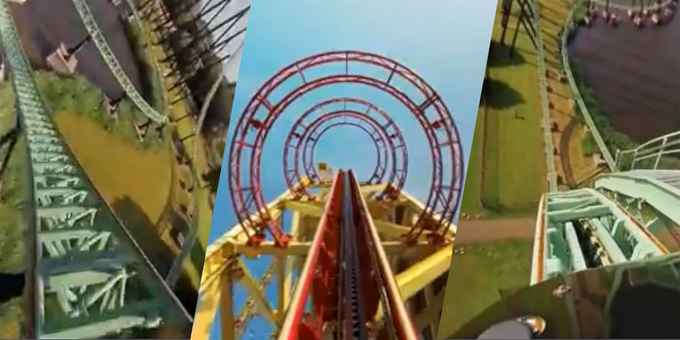 Key Attractions
Build your own roller coasters
Multiplayer support
Player rankings
Supports Google Cardboard
How amazing it would be to imagine attaining a swift roller coaster ride on a virtual tour. This amazing Virtual Reality Game helps you to get the real roller coaster experience in 3D. VR Thrills started as a simple VR roller coaster experience. The latest version though offers a Roller Coaster Building feature.
VR Thrills allows you to build your own roller coasters and then enjoy them in VR. It also features multiplayer which lets you take a VR ride on roller coasters built by others. All these roller coasters are ranked by the users. There are in-app purchases to unlock all the content, however. Other than that this is certainly one of the best VR games for Android.
Download: VR Thrills: Roller Coaster 360
Jurassic VR – Dinos for Cardboard Virtual Reality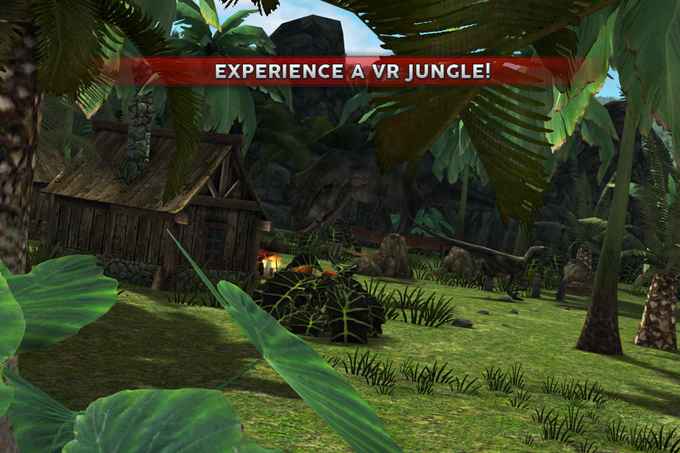 Key Attractions
Roam freely in the Jurassic time period
Easy controls
Includes many breeds of Dinosaurs
Supports Google Cardboard
Jurassic VR, again, is one of the best virtual reality games on Android that are out there. This game will definitely transport you back in time. This VR game is supplemented by excellent body controls of gear which will make you feel as if you are walking in the Jurassic World.
Jurassic VR is not so much a competitive game than just an experience. There is no goal other than to roam around in the Jurassic period and explore the world, as if you were there. "From hunting carnivores like the towering T-Rex to smaller mini specimens such as the Dilophosaurus," this game has a lot of content.
Download: Jurassic VR – Dinos for Cardboard Virtual Reality
Related: 7 Best VR Headsets to Experience Virtual Reality on your Smartphone
Horizons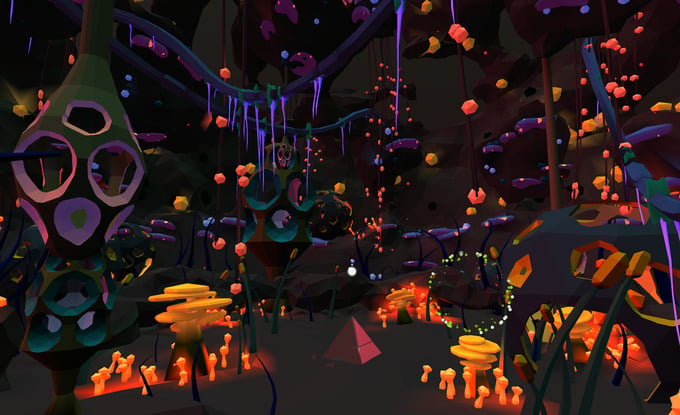 Key Attractions
Features music from Bonobo
Musical game
Daydream VR game
Requires Daydream VR Controller
There's not much to say about Horizons really. It's a musical game, so it can best be described in frequencies that the screen you're reading this on, can't quite produce. I'm talking about sound.
The premise of this Horizons Android virtual reality game is that "You control the music; the music controls the world." What does that mean? You have to use the Daydream VR controller to play music. The music you play determines the color that will appear in front of you.
Download: Horizons
Roller Coaster VR: Ultimate Free Fun Ride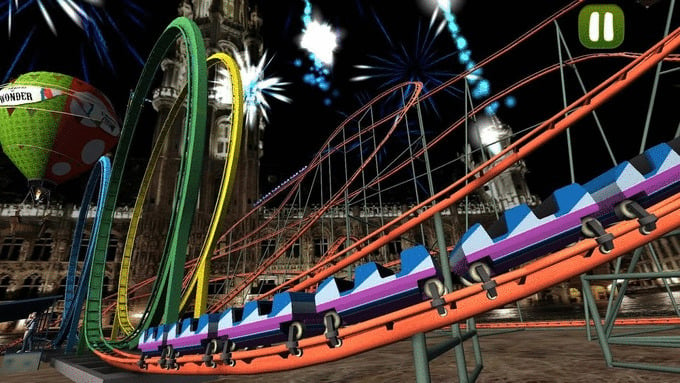 Key Attractions
Beautiful and amazing amusement park themes
Both VR and non-VR game modes.
No internet connection required
Free to play
Roller coaster games sure are popular in the virtual reality eh? Roller coasters are thrilling and that's one of the selling points of the VR technology, so it makes sense. This is a simple game, and it only aims to provide you a thrilling VR ride.
Well it wouldn't be much of a game if it was just that, would it? Of course there's more to it. The Roller Coaster VR game features gyroscope based 360-degree rotation along with the other things you can expect on a roller coaster. Your aim is to stay in your cart without falling over while collecting objects along the ride.
Download Roller Coaster VR: Ultimate Free Fun Ride
Shark VR: Sharks Games for VR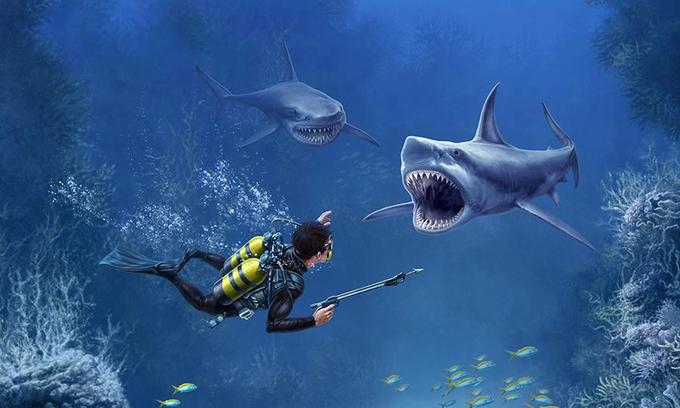 Key Attractions
Immersive underwater experience
First-person shooter
Shoot angry sharks
Free to play
Love Sharks? Well then this game is not for you. Shark VR puts you under the ocean with all the surrounding wildlife, including sharks. Those evil sharks, oh, and you don't like them, so you're going to have to shoot them.
This is a first-person shooter and as mentioned, the target of your shootings are sharks. There's not much else to this game really. If you really, really hate sharks though, Shark VR would easily be one of the best VR games on Android for you.
Download: Shark VR sharks games for VR
Battle 360 VR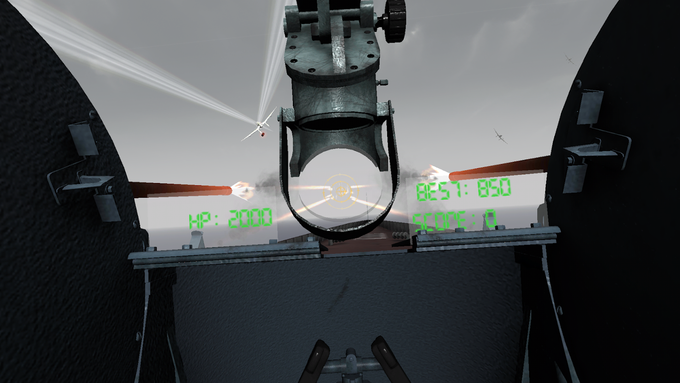 Key Attractions
Immersive air battles
Game pad support
Includes AR mode
Supports Google Cardboard
In this Android virtual reality game, one will be able to play as an able and rightful anti-aircraft gunner who is able to defend his or her war ship from many kinds of fierce airborne attacks. It lets you become the commander of your virtual reality experience.
Of course, the part where you're rightful is more of a role-play element from your mind rather than a part of the game itself. You can play as an evil gunner as well. The Battle 360 VR game is simple itself, but it does offer configurable game pad controls and other settings.
Download: Battle 360 VR
Related: How to Disable Game Requests from Facebook Apps
InCell VR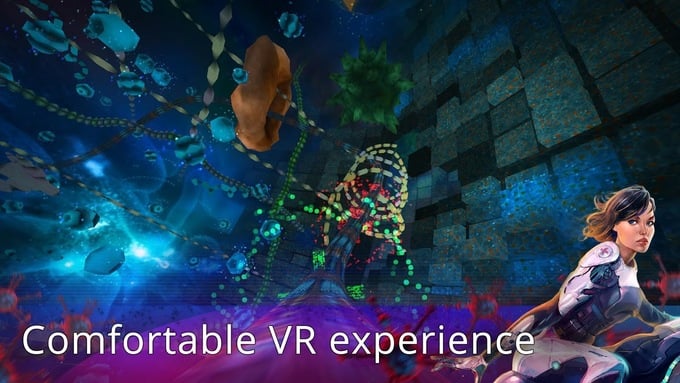 Key Attractions
VR Racing game
Educational
Available in non VR mode
Compatible with most VR headsets
Incell VR is an action racing game, but it's different from most titles in this genre. While most games like this don't offer much in the way of problem-solving, academic qualities, Incell does. It's educational as much as it is fun. Obviously, it's also targeted at kids.
In this InCell VR game, you race at high speeds inside the human body, doing the usual stuff you do in racing games. That is, avoiding obstacles, or at least attempting to. Your aim is to save the human cell and destroy the evil virus. Yes viruses are evil, ask 2020.
Download: InCell VR
Proton Pulse Plus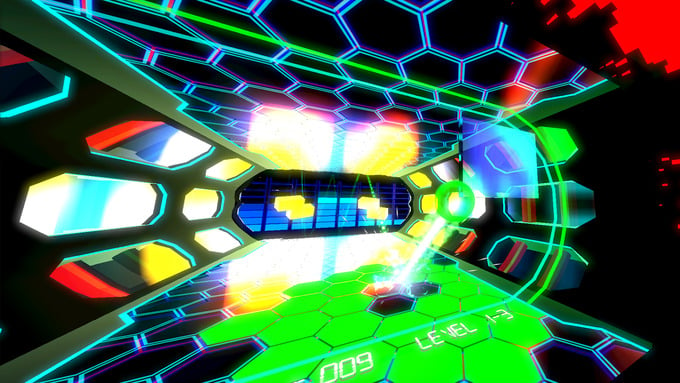 Key Attractions
Fascinating, detailed 3D environments
Classic adventure gameplay
Full tablet support
3D positional sounds
VR games are not meant just for teenagers and adults and this game is proof of that. Proton Pulse Plus is an intense brick breaker. While it's an arcade game meant for anyone over 3 years, it still has a narrative. Proton Pulse Plus is a colorful game which makes sense considering the target audience
The story places you as the defense of the world against something called M.O.I.A.I. What is that? Well, you have to play to find out. The playing part is rather simple. You just have to smack the proton and destroy the M.O.I.A.I's core with it.
Download: Proton Pulse Plus
Related: Best 6 Free Android Apps to download and listen MP3 Songs Offline
InMind VR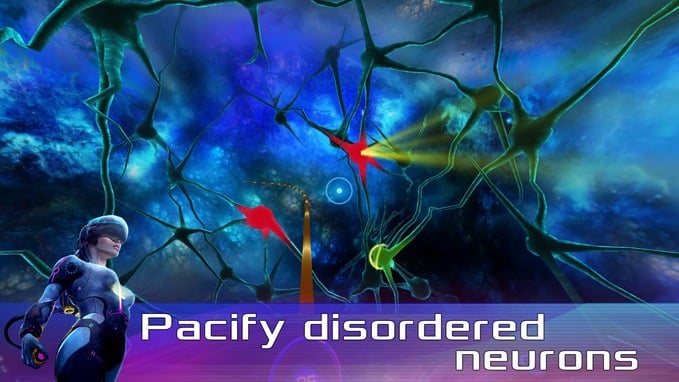 Key Attractions
VR arcade adventure
Suitable for kids older than 3 years
Full tablet support
Compatible with most VR headsets
InMind VR, if you couldn't tell, comes from the same developers that made InCell VR. The game has a similar premise as well, not just a similar name. In the game, players are set on a journey inside the human brain in search of problematic neurons.
These neurons are the cause of a mental disorder in the patient's mind. The game is set in a future where nanotech is used in healthcare. Something called a surgical prototype bathyscaphe has allowed the player to shrink to a micro level and enter a patient's brain.
Download: InMind VR
Cartoon Village for Google Cardboard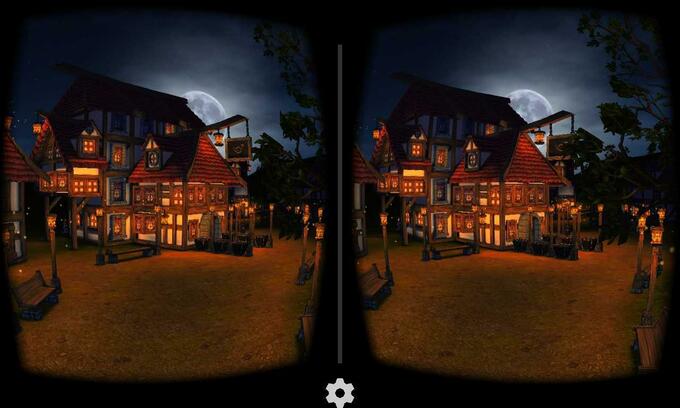 Key Attractions
Experience all 4 seasons – winter, spring, summer, autumn
Suitable for kids older than 3 years
Customizable characters, butterflies and effects
Custom time of day
Most of us born and raised in big cities seldom get a chance to visit a village. This VR Android game makes sure your kids don't suffer the same fate. Cartoon Village drops you in a colorful, medieval and, well, cartoonish village.
There's no competitive goal to this game rather than just pure exploration. One can explore the village and see the workers and farmers. The time of the day and seasons as well can be changed to see how the scenery as well as the people and their behaviors change.
Download: Cartoon Village for Google Cardboard
vTime XR: The AR & VR Social Network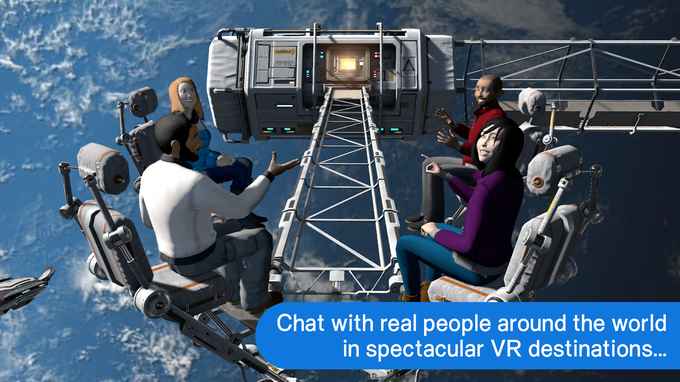 Key Attractions
Lifelike 360 sound with DTS:X® Game Audio
17 virtual emojis including wave, blow kiss, and celebrate
Supports AR and non AR/VR modes
Watch video content with friends in VR theatres
Meeting people in a virtual world has always been a fantasy of many. For introverts it's a lot easier to open up to a stranger in a virtual than in-person. With Virtual Reality becoming a thing, it was only natural that somebody would turn that concept into a VR Game. Although, it advertises itself as more of a VR social network.
vTime XR allows you to create your VR avatar with various customizations. This is the avatar everyone will see in the vTime XR world. You can select from amazing destinations to meet your friends. It even lets you watch videos together as if you were doing so in a theatre.
Download: vTime XR
VR Wrong Voyage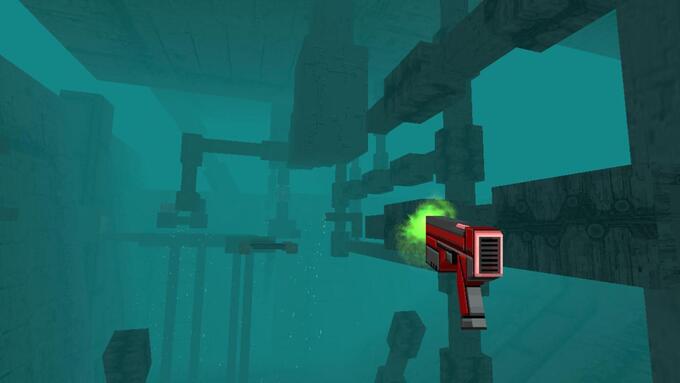 Key Attractions
Retro style FPS/Puzzle hybrid
Compatible with many VR headsets including Google Cardboard
Requires standard bluetooth gamepad
Designed as a standing experience
In VR Wrong Voyage you have been lost for an eternity in the "wrong levels" and have now stumbled upon a new area. This new area is populated by some abandoned ancient constructions and modern technology. The reason is unclear and it is what you must find out as well as your role in all of this.
The premise doesn't give away much but is is a first person shooter and puzzle hybrid. The game probably won't be blowing away the minds of any serious gamers. However, it's a great Android VR game for kids who crave such action.
Download: VR Wrong Voyage
As always, there are plenty of other VR games on Android. There may be plenty more virtual reality games that come out after this article has been published. So, a list of the best Android VR games is never quite complete. As of now, however, we feel these are the best VR games you can find. If you think one of your favorite titles should be on this list, let us know in the comments.