Whether you want to watch a movie, play your favorite game or literally desire to take a jump to the other side of the world, a Virtual Reality headset defines this experience for you. The definition of enjoyment attains a new high when you get the capacity to view in the Virtual Reality, and this can be possible with an excellent Virtual Reality game and VR Headset.
A Virtual Reality headset is a device that enables a viewer to experience reality visually in 3 Dimensions.  Sometimes, the device used could be the Virtual Reality glasses combined with a Smartphone and a VT App or VR game. Such a VR Headset has become very popular and gaining momentum in the market.  Go through the list of the best Virtual Reality headsets available:
Samsun Gear VR
Samsung Gear VR is one of the best Virtual Reality Headset which is compatible with any of the Samsung Galaxy family phones. The device asks you to move your headset into the Gear VR mode, and you will be immediately shifted to Virtual reality. With a Virtual Reality headset like a Samsung Gear VR, it's easy to simply transport yourself to the land of the virtual reality of gaming, fun, and enjoyment.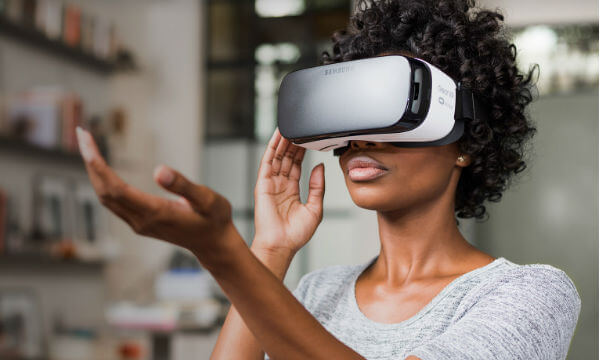 Whether it is about gaming or taking a virtual vacation or just watch a movie, thus headset- Samsun Gear VR  will do it all for you. It provides the feeling of owning a Virtual Reality Theater. You will be free of any other distractions and get transported to the virtual reality headset land.
Pros: Completely wireless | Excellent efficiency in head tracking | Solid content library
Cons: Resolution maybe a little disappointing | Full game content may be expensive | Compatibility limited only to a few  Galaxy smartphones. Need up-gradation.
Buy from Amazon
Related: Top 8 Virtual Reality Games for Android that is completely free.
Google's Cardboard
With a wide variety of viewers and headsets to choose from one cannot give a blind eye to Google's Cardboard. The best thing about Google Cardboard is its simple design which makes users get very comfortable with the device. It can support screens which length up to 6 inches.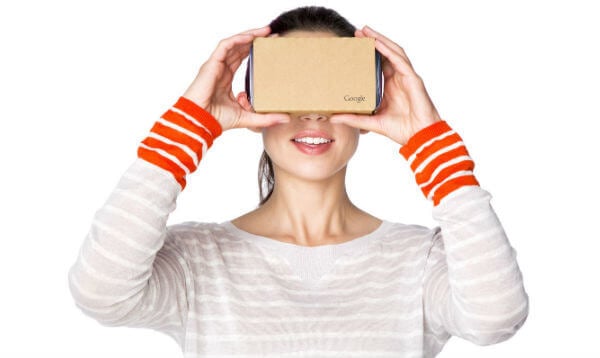 You can update your current applications to virtual reality through this. It is very much available for Android users. Advanced computer vision exists with this supplemented with added computing power that surely makes Google Cardboard a sure hit. 16 pieces of video can be transformed into an amazing quality of stereoscopic VR video.
Pros: Google brand qualifies | Offers good interface | Any Android /iOS user would get hitched to Virtual reality through this.
Cons: Does not offer much Virtual Reality experience | Google Cardboards' goggles could not match up to other VR goggles like Gear VR, Vive, or even Oculus.
Buy from Google Store | Amazon
PlayStation Virtual Reality Set
The PlayStation VR Headset is a combination of technology and gaming communities together. As compared to Oculus Rift and the HTC Vive, this one stands an equal chance. The headset offers a great chance of Virtual reality revolution.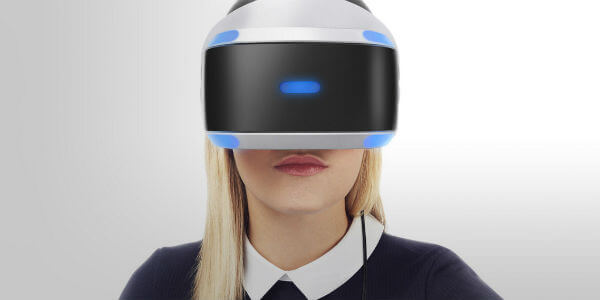 They have included a significant upgrade that runs at 120 Hz instead of 60 Hz. In this, head tracking LEDs quality has improved and can be ranked on a better scale. Their comfort level is equally good as the majority of the weight of the headset rests over the top of your head. They are comfortable in use with glasses on also.
Pros: Comfort level is optimum | Even fitted with a commendable design |head-tracking abilities are excellent
Cons: Graphics are not much developed yet, have a retro-style feel to it | Content is not much developed
Buy from Amazon
Microsoft HoloLens
Microsoft HoloLens is a device that renowned itself to be called a holographic computer.  The best thing remains of this headset that you will be able to follow the recent developments of the makers. There is digital content also available.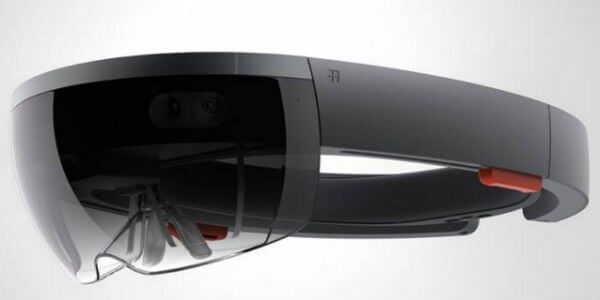 The best thing about this VR Headset is just that you will have a better relationship with the virtual reality of objects as compared to other physical objects.
Pros: Offers good augmented reality which is useful and engaging | Easy for developers as they can write HoloLens apps | There would be no Virtual Reality nausea or  any kinds of 3D headaches in the device
Buy from Microsoft Store
Fove VR
It labels itself to be the world's first eye-tracking virtual headset.  In this device, you can actually take the liberty of playing with your eyes and be treated with an immediate reaction. Not only this, but emotions are also very well received in this one.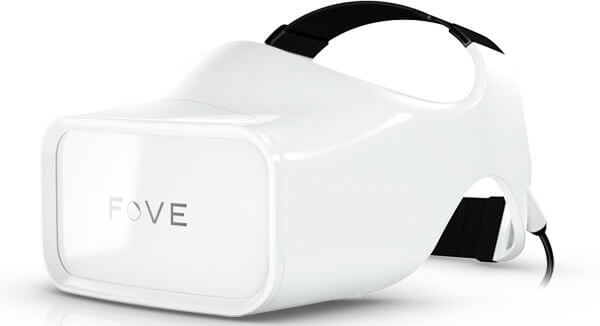 There is good precision control in this device at the speed of thought.  The device gives the full guarantee to be able to communicate or see the virtual characters as similar as you would do in the real world. You can also reduce simulation sickness by reducing the need for unnatural head movements. The virtual reality headset has an amazing high-resolution display.
Pros: There is not a much external power source. It presently functions with PCs and could be connected via USB | Resolution is amazing and so is headline eye tracking
Cons: Captivating content is lacking so could work on it | Comfort level with the headset is lesser as compared to other Virtual Reality headsets
Buy from Fove
Zeiss VR One
This Virtual Reality headset could be called the safest bet in the market.  This device gives some of the best, sharp pictures ever. The biggest advantage of this headset is the absolute absence of the requirement of the lens if you are shifting your interpupillary distance.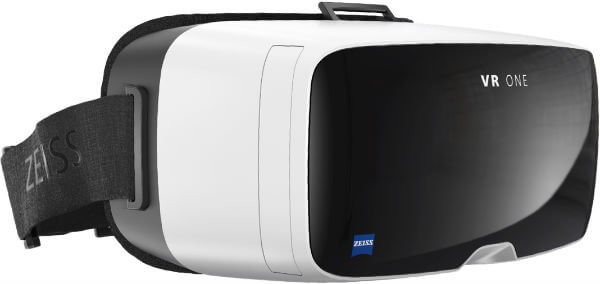 You can play ultimate Virtual reality games or search your streets through Google streets. It is really portable as the design of the device is structured to be lightweight. For videos, games, and augmented reality, it is a perfect fit. One cannot deny that from among the other available virtual reality headsets, this qualifies better and proves to be the best.
Pros: Comfortable |The build quality of the device is solid | Fitting of fantastic lenses accentuate its demand | Works well with Android and iOS
Cons: Lack of lens adjustment | Relatively expensive as compared to other headsets | Bluetooth controller/mouse is a must for full functionality
Website Link
Vive
Vive is one of the best CR Headset which is given to you by people like HTC and Valve. Vive is considered to be a fully immersive Virtual Reality headset.  Vive headset offers room-scale gameplay; it also has precise amounts of motion tracking.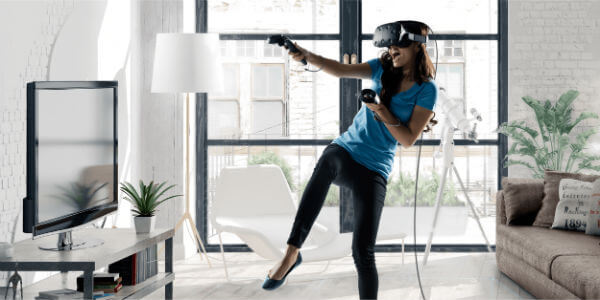 Vive even commands and dictates the good amount of natural controller gestures. Vive users get a chance to play some crazy-cool Virtual Reality games, and there is also a chance to chat with other HTC aficionados. There is a tremendous scope with Virtual reality as far as this headset is concerned.
Pros: Offers one of the best Virtual Reality experience | Fitted with some excellent Intuitive controls | Design is commendable
Cons: Pretty much use of other accessories given: for example Head chord
Website Link
Such Virtual Reality headsets define the future of technology and gaming. There would be a day when every gamer would be seen fitting himself with the best of the Virtual Reality Headsets, and we would be in awe of how far have we come, as far as experiencing reality is concerned.