We might be getting a lot of requests and notifications from different game apps via Facebook like candy crush saga and these notifications are really annoying to most of the users especially when we are using the Facebook app in Android device.
This notification can be disabled easily without removing from your Facebook accounts or delinking of game apps from Facebook.
There may be multiple notifications on your Facebook app, but let us see one example with a screenshot that is showing how to disable these game request.
Here we will look at how we will disable notifications from game apps like Candy crush saga in Facebook. We need to open the Facebook app in any of your devices, say in your Android smartphone. Now go to the settings panel by tapping the settings tab.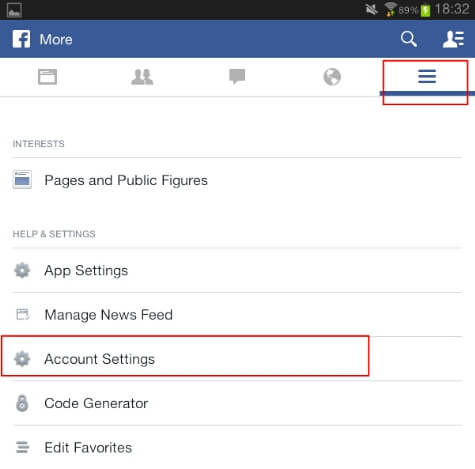 In the settings panel, you can see account settings. Open Account Settings by tapping on it. In the Account Settings window, you can see many options regarding your Facebook account. Here we need to open the 'Notification Settings' to disable the notifications.
The notification settings window will open the settings for the type of notifications, the source of notifications and other various settings. Open the setting "Notification from Apps" to change the Game Apps notifications feature through Facebook like Candy Crush Saga.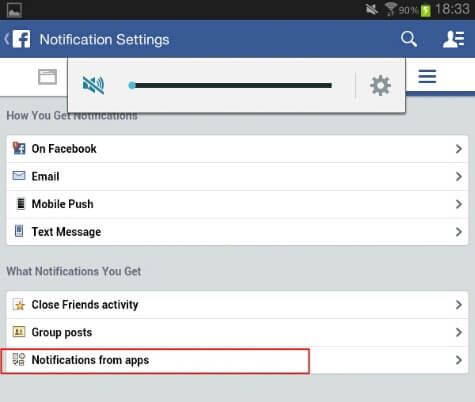 In the opened window, you can see the Apps which are authorized to give notifications to you in all of your devices. In the list, you can find the Game Apps which are giving requests through your Facebook account. Here we need to disable that particular App by removing the tick mark on it. Just tap on that particular App like Candy Crush Saga to disable that, and you are done.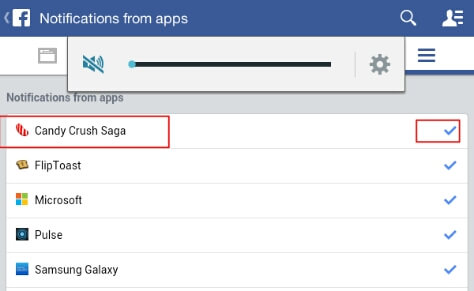 Now you can go back by closing the opened screens. You will not be further bothered by that particular app you have disabled from the notifications settings. Even if it is disabled, you can access those notifications by visiting your Facebook page directly and then opening notifications in that page. You can turn back these settings ON by repeating the above procedure once again.