Many people send emails with email trackers so that they can know whenever you open and read the email. This is an intrusion into your privacy and sometimes very annoying. If you are an iPhone, there is a clear way to avoid these trackers out of any emails you receive.
Let us find out how you can block email trackers, even in your Gmail inbox, on your iPhone.
What is Mail Privacy Protection on iPhone?
Mail Privacy Protection is a new privacy-conscious feature in iOS 15 that blocks email senders from knowing about your mail activity. Once you enable this setting, it will stop senders from using email trackers to know whenever and wherever you open and read their email.
In simple words, this feature will stop email trackers from sharing any information including the time, device and location you open the emails. Plus, the mail privacy protection also blocks the senders from knowing your IP address as well.
The Mail Privacy Protection on iPhone is only available for the Apple Mail app. The senders can still track you if you use Gmail or other third-party email clients. If you want more privacy, consider using the Apple Mail app to check your Gmail inbox on your iPhone.
Related: How to Hide Your IP Address and Browsing History on iPhone Without a VPN
Enable Mail Privacy Protection to Block Email Trackers on iPhone
Most of us will be receiving promotional emails or newsletters from businesses that contain information about their products or services. However, many users are not aware that the advertisers are using these emails to build a profile about them by tracking their activity.
In order to block third parties from gathering information about you, you need to turn on Mail Privacy protection. Let's see how to do that.
Open Settings from the home screen of your iPhone. Then, tap Mail.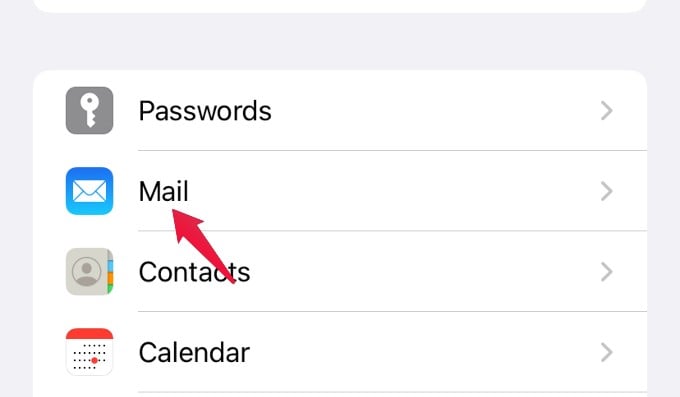 Go to the Privacy Protection option under the Mail settings.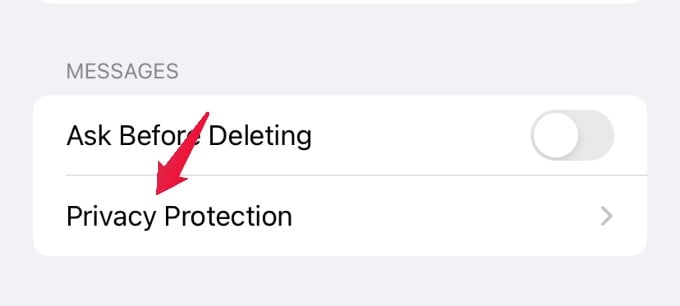 From the next screen titled Privacy Protection, toggle the switch Protect Mail Activity to turn it ON.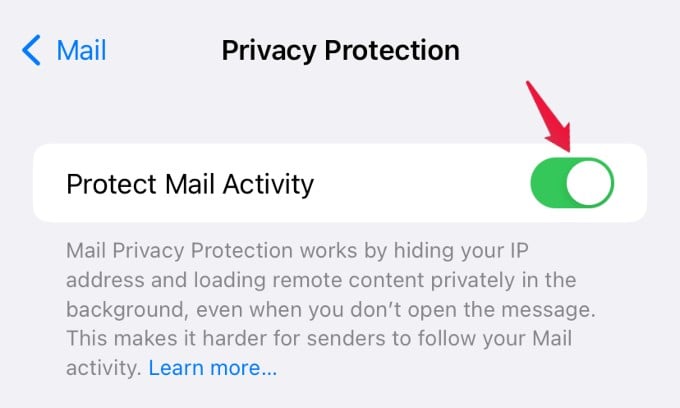 Once Mail Privacy Protection is turned on, all remote content downloaded by the Mail app will be routed through Apple's multiple proxy servers. No matter how hard they try, your identity will still be hidden so will your IP address.
Related: How to Change Default Mail App (Gmail) on iPhone
In addition to that, Apple's proxy network will randomly assign an IP address that corresponds only to the region in which your device is located. Hence, email senders can only know your country, which will not help them in any case. This cool privacy option on iPhone is a must-have option to turn on if you care about your privacy and are worried about others tracking you with an email.