If you remember, Instagram has got tons of major changes in the logo ever since it started. The Instagram app icon has evolved from the older 3D polaroid camera to the new material design. But if you ever wanted to go back to any of the older icons for the Instagram app, here's the chance.
Let us see how we can change the Instagram app icon on iPhone and Android smartphones.
Change Instagram App Icon on iPhone and Android
Instagram is celebrating its 10th birthday. As a part of the celebration, the app now lets you change the app icon from the list, which will amuse any Instagrammer. Before trying to change icons, make sure you have the latest update for the Instagram app.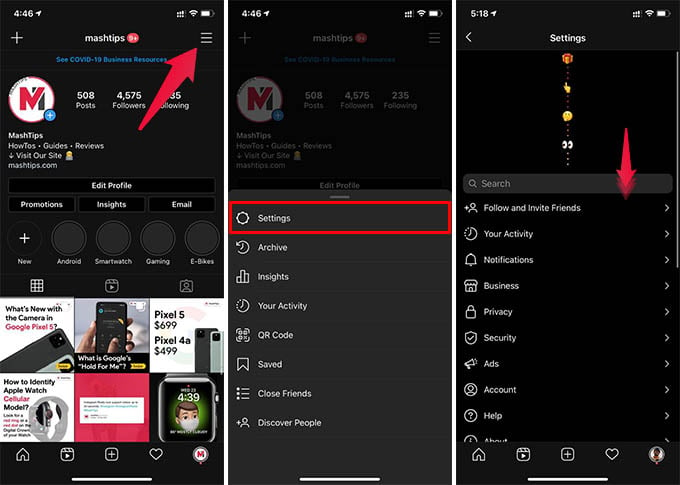 Open the Instagram app on your Android or iPhone.
Go to the Profile tab (bottom rightmost).
Tap the three-lines menu icon on the top right corner.
Tap Settings.
Pull down the settings window, until you see a "gift box" emoji on the top of the screen, followed by "eyes", "thinking", "point up" emojis.
Your screen will be filled with confetti, and you can see all the available Instagram app icons from the next screen.
Choose the app icon you want and there you go.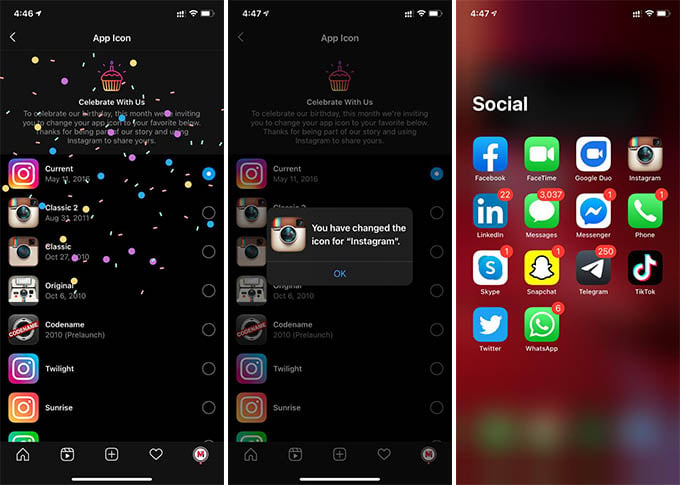 Related: How to Get Instagram QR Code
You can choose from various app icons from Instagram. It includes Instagram's old classic icons and newer icons with theme colors from dark, light, gold as well as pride rainbow-themed icons. You can change the Instagram app icon anytime you want, from the available icons. You can also read our guide on how to turn off video autoplay on Instagram here.