iPhone 7 or older iPhone owners can now convert their iPhone into a Wireless Charging iPhone. The process is pretty straightforward, and this guide will work to transform your old iPhones such as iPhone 5/6/7 phones to wireless charging phones. All of the iPhone models those are having lightning ports will be compatible with the Qi Card we listed below. The Qi receivers are also protecting your iPhones. The built-in circuitry with this Qi receiver is also offering overcharging protection and over temperature protection.
To convert iPhone Wireless charging, you have to attach a Qi Wireless Receiver with your iPhone and lightning port. This Qi wireless receiver is available for 9.00 bucks and up. The price determining factors are the circuit and coil quality and additional features.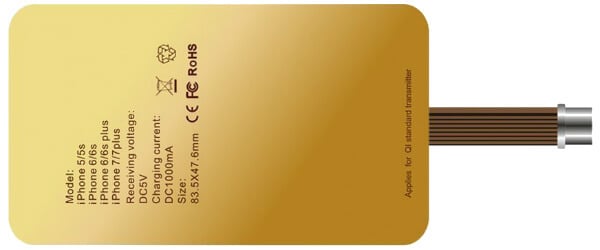 The coil attached circuitry is providing additional features like over voltage protection, over current protection, over temperature protection, etc. to avoid any battery or device failure.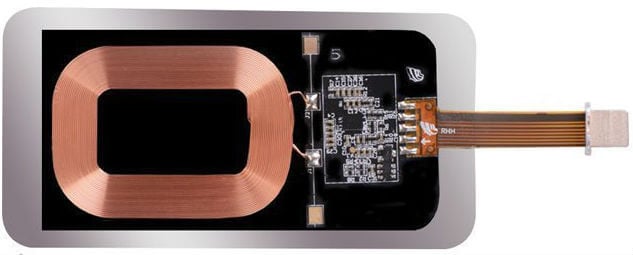 We listed the best Qi receivers below to convert your phone to a Qi Wireless Charging Phone. If you have iPhone case, remove it first, before you start to work on this steps. Now, get the Qi Card (pack of coil and circuit), insert the lighting connector of Qi Card into your iPhone.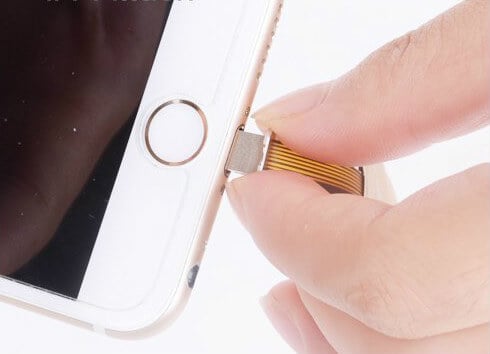 Make sure you properly inserted the connector to the iPhone lightning port to avoid any loose contact.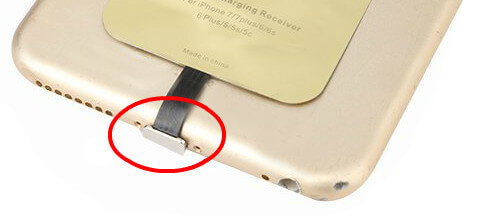 After inserting the connector, you can attach the coil to the iPhone body. Most of the Qi coil pack is coming with a glue area to attach the coil to iPhone body firmly. Now time to put back your case on iPhone.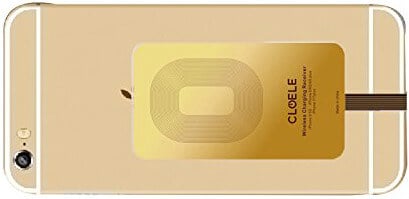 Rule of thumb for selecting iPhone Cases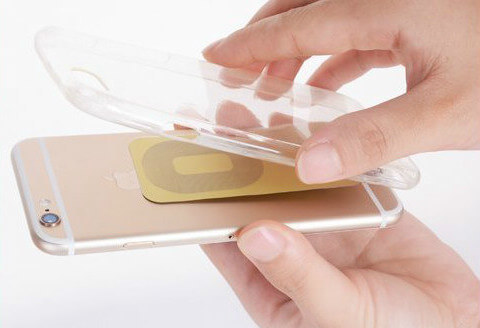 When you choose iPhone covers with Wireless Charger coils, make sure not to buy any thick iPhone cases. The efficiency of iPhone Wireless Charger will decrease as far as you increase the case thickness. When you use thick iPhone cases, the efficiency of energy transfer from iPhone Wireless Charger base to the Qi coil will considerably decrease, and that will cause your iPhone charge slowly. For best performance, typically, the case thickness can be in a 3-7 mm (approx 0.1-0.3 inches), thinner is better.
The second rule while selecting the iPhone case is, metal body cases won't work with Qi receivers and iPhone 7 Wireless Charger Beds.

Now you are ready with iPhone 7 Qi receiver and thin case. Connect your wireless charger bed to the power supply and place iPhone 7 on top of that. When you place iPhone 7 on top of wireless charger bed, make sure you aligned iPhone properly to get transfer the energy from bed to the iPhone case Qi coil through magnetic induction.
Related: Best iPhone Wireless Charging Pad for iPhone 8, iPhone 8 Plus & iPhone X
Now you converted your iPhone 7 a wireless charging iPhone. This same procedure can be followed for iPhone 6 Wireless charging or converting iPhone 5 to wireless charging phone. We are listing a couple of Qi coils and mophie case for iPhone 7. The iPhone 7 charging cases make your life easy and does not need to attach the Qi Card separate. Everything is embedded in the iPhone 7 wireless charging case, and you have just to insert the case and connect the port to iPhone 7 lightning port to convert Wireless charging iPhone.
Related: 7 Best Wireless Charger for Samsung, iPhone7 & Android Phones
iPhone 7 Wireless Charging Case
The Wireless Charging Cases are coming with built-in Qi receiver inside the case. YOu can attach this case direct to iPhone 7 and connect the Qi Receiver connector to iPhone lightning port. That's all you need to convert your iPhone 7 to Wireless Charging iPhone. Antye Qi model is available with 1A current rating from Amazon ($29.99).
iPhone 7 Plus owners may need little bit larger case for iPhone and the same brand iPhone Plus Wireless Charger Case also available with maximum current rate of 1A from Amazon ($29.99)
mophie case iPhone 7
mophie is well known for high-quality smartphone cases. mophie case iPhone 7 is coming with wireless Charging Protective Battery Pack Case with 2,525mAh internal battery for additional backup and available from Amazon ($59.00)
There is a mophie case iPhone 7 Plus wireless Charging Protective Battery Pack Case with 2420mAh internal battery and is available from Amazon ($59.00)
iPhone Wireless Charging Kit for old iPhone
There is iPhone Wireless charging kit that included wireless charger bed and Qi receiver coil to attach to your iPhone. These Qi coil kit is coming with lightning port, that is compatible with most of the iPhones including iPhone 5/6/7 and Plus Versions.
Related: Do Not Throw Away Your Broken Phones; Recycle Old Phones These Ways (and Earn Cash)
Convert iPhone to Wireless Charging
There is one drawback of this workaround, but that is not going to affect every user. When you attach Qi receiver coil on iPhone, you are permanently using the iPhone lightning port. If you are the one like me, who are charging their iPhone while driving from Car, you are out of luck again. You can take off the lightning connector for a while and insert the lightning cable to charge from the car. But everyday travel, this is going to be a tedious job. The solution is to buy a wireless charger for your vehicle. There is a Rodzon Wireless Charger, from Amazon ($29.99).
Related: 8 Best Wireless Car Chargers for iPhone and Android.
This workaround helps you to convert old iPhones to a Wireless Charging iPhone at cost less than 50 bucks including the wireless charging bed for iPhone. No more clutter or cables, enjoy a wire-free world with your iPhone Wireless Charger kit.