What did you do with your old phone when you bought a new phone for the last time? If you did not trade in or gave it to your child, it must be sitting unused inside your closet or among the trash in your garage. If you never gave it a thought, here are some clever ways to reuse or recycle old phones and even get cash.
Let's see some of the uses with your old phones and responsible ways to recycle them properly.
Ways to Reuse Your Phone
Before throwing or giving away your old smartphone, think of some ways you can reuse it. If you cannot find one, here are some clever hacks that will save you some money while keeping your old smartphones usable.
Use Your Old Phone as a Security Camera
Whether your old phone is an Android or iPhone, it must have a camera on board. You would not want to click pictures with it as they won't look better compared to your current phone. But, with this hack, you can turn your old phone into a 24/7 security camera without spending a cent.
There are many apps on Google Play Store and Apple App Store that can turn your old phone into a home security camera. We have a detailed guide for turning your Android phone into a security camera. We also have listed some of the best security camera apps for iPhone as well.
Use Phone as a Dashcam
Dashcams record everything that happens in front of your car. These footages are evidence in case of someone bumps into your car and that's why you should get one dashcam for your car too. Do they sound expensive? Well, turn your old Android phone or tablet into a dashcam that runs all day and records everything at a cheaper cost.
As for everything else, you can install an app that turns your phone into a dashcam and start recording right away. Want to know how? Read our guide to using an Android phone as a dashcam.
Use Old Phones as Webcam
If you are working from home and have to attend tons of meetings a week, this is going to work for you better. Take out your old Android phone or iPhone and use them as your laptop's webcam. This is a sure-shot trick as phone cameras are far better than laptop cameras (even the MacBook's 720P FaceTime camera).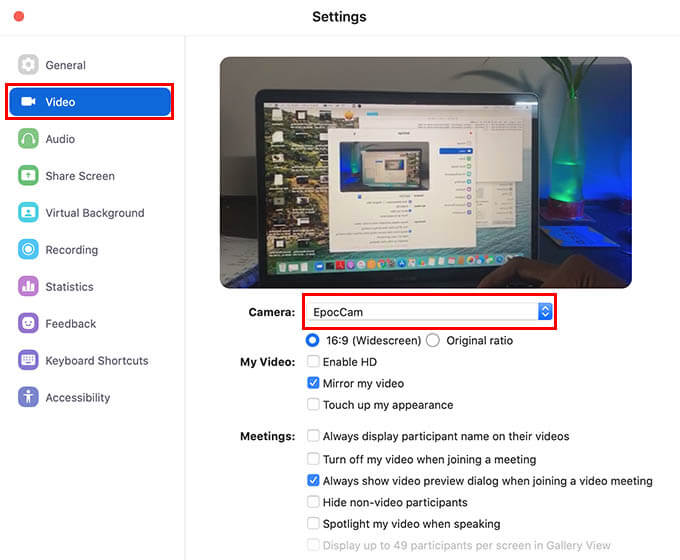 Here are the methods for Android and iPhone users to use old phones as webcams for PC and Mac:
Use as Your Burner Phone
You always need a second phone for your personal matters and for emergency situations. This old phone you have can always work as your second phone or even as a burner phone.
Burner phones are usually untraceable. Although you cannot make your phone completely untraceable, installing VPN, and setting up virtual phone numbers can turn it into a burner phone. Make sure you wipe your phone and reset to factory settings before trying out any burner phone apps.
Use as Trackpad
Trackpads or touchpads on laptops are sometimes better than using a mouse. If you ever wanted to get a trackpad that is as accurate and shiny as your phone screen, it is now time to turn your old phone into one. Android phones can be used as a trackpad for your laptop or desktop with certain apps.
Go ahead and read how to use an old Android phone as a keyboard, mouse, trackpad, or joystick for your computer.
Use Your Phone as a Remote Control
Did you just lose the remote of your Android TV or Fire TV? If you have looked under the couch and shelves, let me tell you one way to stop searching and keep watching your TV. Your Android phone and iPhone can control your smart TV, just like a remote control.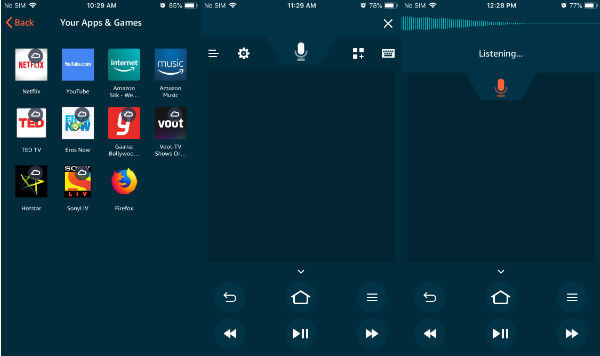 By installing Fire TV app on your phone, it is easy to control Firestick or Fire TV over WiFi. Android TV users can control the TV right from the home screen of the Android phone.
Related: Lost Your Samsung Smart TV Remote? Use Your Phone as a TV Remote Now
Keep in Your Car as a GPS
Not every car has a CarPlay or Android Auto screen with navigation inbuilt. If your car has just a stereo and no touchscreens, you will love this. Your old phone is no more useless since it can double as an Android car GPS while you are driving.
All you need is to get car accessories to fix your phone in one place and plug it into the car charger. It will run with full juice while you are driving and you can navigate anywhere just by turning on the map.
Pro Tip: Get a new SIM card with the cheapest cellular plan, so that you will have a dedicated in-car WiFi too.
Related: 12 Best Android Auto Head Units and Apple CarPlay Stereo
Turn It Into a VR Headset
VR headsets are way too expensive as some might even cost you over 500 bucks. If you think that might burn a hole in your pocket, make a DIY VR headset using your old phone.
There are many VR headsets available to buy at a cheaper cost. You can place your phone inside and play VR games, and watch 3D VR videos and movies. You cannot however expect the performance and quality as good as the dedicated VR headsets like Oculus.
Do Some Crazy Experiments
You did not take that risk of rooting your Android phone, flashing new ROMs, OEM unlocking, and doing experiments with it because of the fear of breaking your device. Now you care lesser as it became older and you now own a better phone. What's the better time to get back into those experiments with your phones you always wanted to do?
When you root your Android phone, remember that you will lose any device security, warranty, and support from the manufacturer. It can also be a cause for the malware and spyware apps to get into your phone so be cautious before experimenting with your old phones.
Turn Your Old Phone Into Money
You must have thought of selling your old phones, but could not have found the right person to buy them. But there are many ways you can make some money from your old phones and let's see the best of them.
Sell Old Phones for Money
Your old phone may be useless to you, but someone else might need it. You can make extra money just by selling your old phone to someone who needs it. There is always a demand for used phones, especially if they are in working condition.
To sell your old phone or exchange it for something better, head over to Craiglist or Facebook Marketplace and list your phone there. You can also list on eBay and call for a bid. Sell it to anybody who makes an offer and get the right amount of price for your old, space-wasting phone.
Note: Make sure to wipe off any personal data from your phone before handing it over to someone.
Trade-In and Buy New Phones Cheaper
Many companies like Apple and Samsung offer to give you a new phone for cheaper in exchange for an older phone. You can trade in any old phone you possess, be it an Android or iPhone. They will give you credits for buying a new phone and tada!, you are saving hundreds of bucks on a new iPhone, Galaxy, or Pixel phone.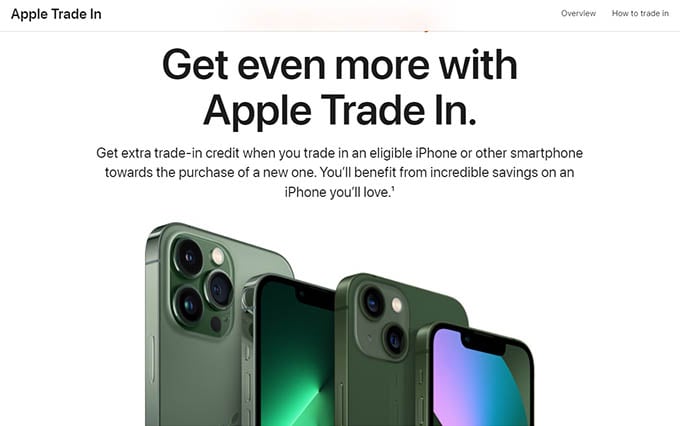 Want to know how this trade-in works for older phones? Check out the phone trade-in programs from Apple, Samsung, and Google below.
Sell Working Parts
If most parts of your old phone stopped working, no one would ever want and you will get nearly nothing from a trade-in. Even in such cases, you can make money by selling only the working parts. There may be people (and technicians) looking for genuine parts for a cheaper price for the same model phone.
If you can pull apart working parts from your old phone without breaking anything, do it and sell them online. Sell such parts on eBay or even via Craiglist to earn some money from a totally broken phone.
Recycle Your Old Phone for Money
If you are hesitant to throw your useless phone or recycle it for nothing, look for ecoATM or similar kiosks that will pay you for giving your no-power phones. You can sell your old phone at ecoATM for up to $600 depending on its working condition. If your phone does not turn on at all, you will get a bare minimum of $45 which is still worth it.
Here are some alternatives to ecoATM where you can get money by trading your old dead phones:
Donate Your Old Phones
If you have an old Android phone or iPhone of no use to you now, you can show some generosity by donating them to the needed ones. If you have friends or family who are in need of a phone, give it away to them and make them smile.
Apart from donating old phones to your close ones, you can extend your hands to someone from another corner of the world. Many nonprofit organizations accept electronics including cell phones which they will donate to the ones in need. Below are some best places you can donate your old phones for a better cause:
Recycle Old Phones Responsibly
Sometimes you do not care about money and all you want to do is to get rid of your old phone responsibly. Recycling old phones and e-wastes is not something that all of us care about, but quite an important thing to do. Do not throw away your old cell phones or electronic gadgets. There are, in fact, tons of ways to recycle them properly.
Most smartphone companies run free recycling programs. For Apple, their trade-in program takes out any dead phones and recycles them properly. Google sends you a free shipping label to send old phones that no longer work. They will then responsibly recycle your old cell phone.
With these much of reasons not to throw away your broken phone, you can choose any of these and make your old phone useful or get some money by recycling it properly.