Using the Facetime HD Camera on your MacBook or the standard SD Camera on your laptop might sound okay for occasional meetings. However, in the light that many people are working from home, video conferences and virtual meetings have become an essential part of our daily lives demanding a higher quality of facilities. Buying a new webcam is not feasible due to the higher costs. Well, if you are looking for a make-do solution, you can use iPhone as a webcam for your Mac as well as PC for video conference and zoom meetings.
Here are the best possible methods to use iPhone as a webcam on Mac and PC easily.
Content
Use EpocCam to Use iPhone As Webcam on Mac
The EpocCam by Kinoni is an easy-to-use, free tool for iOS, macOS, and Windows devices that allows users to create a virtual webcam with iPhone and use across video conferencing platforms. There are plenty of iPhone webcam apps available on the app store, and the EpocCam stands out with its on the go working process. If you are looking for a solution to make your Android phone into a webcam, it is possible too.
There is no complex initial setup process if you want to use the iPhone as a webcam for Mac and PC using the EpocCam app. Apart from ist simplified user interface, the EpocCam offers a wide range of compatibility including iPhones that are running on iOS 10.1 or later. Therefore, the app makes it easier for you to use the older iPhone as a webcam for your zoom meetings.
Following the below steps can teach you how to use the iPhone as a webcam for Mac.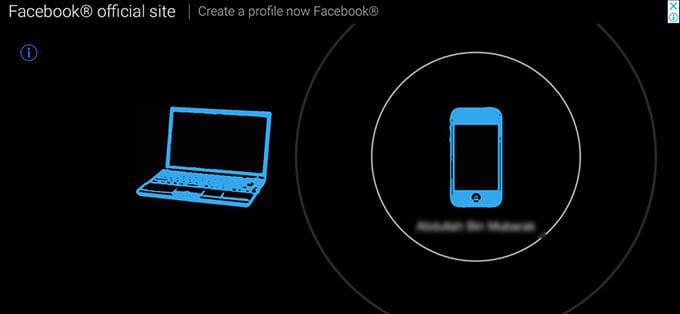 Download and install the EpocCam app on your iPhone.
Make sure your Mac has the EpocCam driver. If not, download it from its official website.
After installing EpocCam driver on your Mac, open the app on your iPhone.
Make sure your iPhone and Mac are on the same Wi-Fi network to enable the EpocCam virtual webcam.

You will know that your iPhone is ready to be used a webcam for Mac when the camera interface appears on the app screen.
Also, you will receive a notification on your Mac when your iPhone is ready to use as a webcam for video conferences.
Your MacBook will list your iPhone as a webcam to use when you keep the EpocCam app open on your iPhone. You can choose which camera to use during a meeting on any of the supported app from your Mac. You can either choose the FaceTime HD Camera or the EpocCam virtual webcam, which is essentially the high-quality camera of your iPhone.
Enable EpocCam Webcam on Zoom App
As mentioned above, the EpocCam works with every video conference app that lets you choose the camera hardware to use. However, some popular video conferencing apps like Zoom and Webex have added an extra layer of security using a code signature verification. This particular signature on these apps disables users from using iPhone webcams using virtual camera apps. However, you can still use the iPhone camera as a webcam for Zoom meetings by removing the signature. Here is how to enable EpocCam for the Zoom app.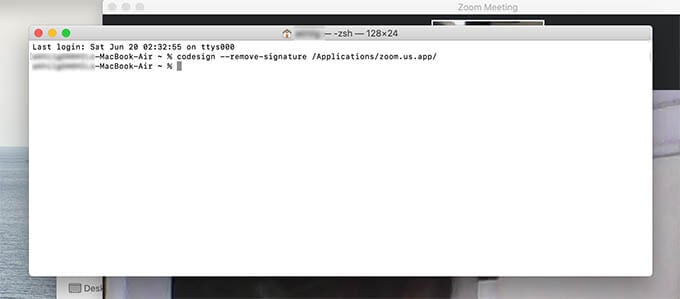 Click on Spotlight and search for "Terminal" on your Mac.
Open the Terminal app.
Enter the following command and hit enter/return: sudo codesign --remove-signature /Applications/zoom.us.app/
Quit the Zoom app and relaunch.

Now, click on the Zoom icon from the menu bar of your Mac and click "Preferences."
 From the Zoom preferences window, click "Video" from the sidebar.
Select the camera as "EpocCam."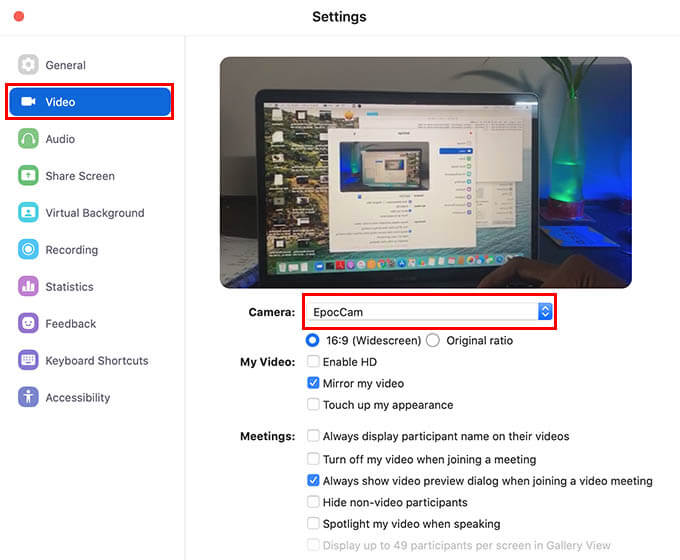 Now, your iPhone camera directly captures video for the Zoom meeting app on your Mac. Similarly, you can enable EpocCam for various other video conferencing apps including Cisco Webex. Below is the command to remove the code signature from Webex.
sudo codesign --remove-signature/Users/<your-username>/Library/Application\ Support/WebEx\ Folder/T33_64UMC_<webex_version>/Meeting\ Center.app/
Also Read: How to Cast Zoom Meeting on TV for Big Screen
Setup and Use EpocCam on Windows PC
Not only on your Mac, but you can also use your iPhone as a webcam on PC as well. All you need is the EpocCam Viewer client for the Windows PC. By connecting bo-ht the devices to the same Wi-Fi network, you can use the iPhone camera as a webcam for your PC or laptop. Follow the steps to learn how to set up the EpocCam and use the iPhone camera on PC.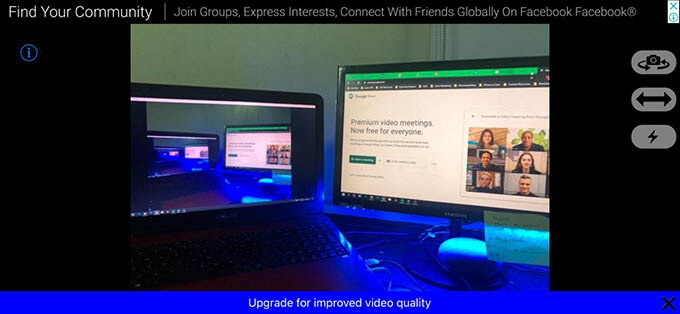 Download and install the EpocCam Viewer for Windows.
Open the EpocCam app on your iPhone and connect it to the same Wi-Fi network as the PC.
If your Windows PC does not have Wi-Fi, connect your iPhone through the USB lightning cable.

If the EpocCam viewer on your PC is showing a black screen with a loading icon, it means that the connection is not successful.
You can select the default camera device between the built-in camera on your PC and the EpocCam iPhone camera.
TroubleShoot EpocCam Not Working on Mac
There might be several reasons that the EpocCam does not work properly between your iPhone and Mac or Windows PC. Here we look up to some of the most common issues that EpocCam users face when using the iPhone as a webcam on Mac.
EpocCam on iPhone shows nothing: You probably need to connect the iPhone to the same network as Mac or PC connected.
EpocCam on PC or Mac shows a black screen with a loading icon: Connect the iPhone to the same Wi-Fi network.
Device connected, but cannot select EpocCam (Mac): If you are using Zoom or Webex, use the method mentioned above to connect EpocCam.
Cannot select EpocCam for FaceTime: You cannot choose a third-party camera for Apple apps as of now.
Use OBS Studio
OBS or the Open Broadcast Software is one of the best open-source projects that lest you stream content from the camera of different devices. The OBS Studio can let you use the iPhone camera as webcam for streaming and video conferencing. With an OBS Studio camera plugin app, you can use the iPhone as a webcam for OBS on your Mac or windows. You can get the OBS Studii client for the Mac and Windows for free. But, the iOS camera driver for OBS camera is available in a wide variety of skins. You can get a free and paid version of different OBS Studio apps on your iPhone. These apps can connect you to the OBS on your Mac and Windows to use the phone as a webcam.
To learn more and start using OBS Studio to use the iPhone as a webcam, visit OBS official website.
Use iCam
The iCam is a paid app that packs all the features to enable iPhone webcam on your Mac. You will need to have the iCam component app on your Mac to start using the app. Apart from the utility as a webcam for online meetings and video conferences, you can use it as an IP web camera and live streaming camera. You can get the iCam for iPhone at just $4.99 from the App Store.
Download iCam: App Store
Tips to Use iPhone as A Webcam
Are you considering using your iPhone as a webcam for all your upcoming web conferences virtual meetings? Here are some quick tips to enhance your experience.
Use an older iPhone as a permanent replacement for your Mac camera. Apps like EpocCam supports older versions including iOS 10.1.
Use any mount to fix your iPhone on to the Mac. Get some unique smartphone holders like Gorillapod, a flexible mobile holder stand.
Connect the iPhone through USB Cable to avoid battery draining.
Use your AirPods with iPhone to get an even better listening experience.
You are now ready to get the best out of your iPhone camera during a video conferencing or virtual meetings, by using it as webcam. Share your thoughts below.