There are many MAC music player apps available in the Apple Store that offer amazing features and best music experience. These Music Apps are good to manage your huge song collection on MAC with ease and swiftly.
Many Mac users love to use the pre-installed iTunes for their media files to access them whenever they want. There is a workaround want to transfer Music from your PC to iPhone or iPod over Wi-Fi.
When you consider these MAC apps, they are better equipped to provide you the best music experience and more flexible enabling you to break your ties with the iTunes ecosystem. Here are the best free Mac music play tools for you with their great features.
VOX: Music Player
Vox is a good and simple music player sporting minimal looks with tons of options. It supports all the present audio formats like FLAC, MP#, APE, etc. If you love to tweak and fettle with the music settings.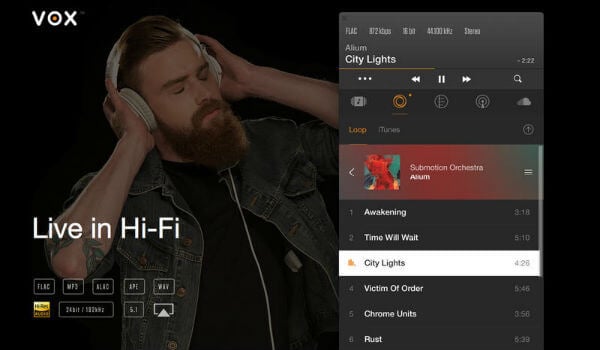 Coming with Skype integration and works efficiently with the hardware media control buttons on Mac as well as by the Apple Remote. Vox pulls out all the music present in iTunes music stored on your system and plays it instantly when it is opened with high fidelity sound.
Download from iTunes
Quick Time Player
Quick Time player from Apple itself supports a lot of media formats and codec, allowing you to play your favorite music whenever you want to. Despite being a screen recorder, you can also use the tool for playing music files and enjoy them in high quality.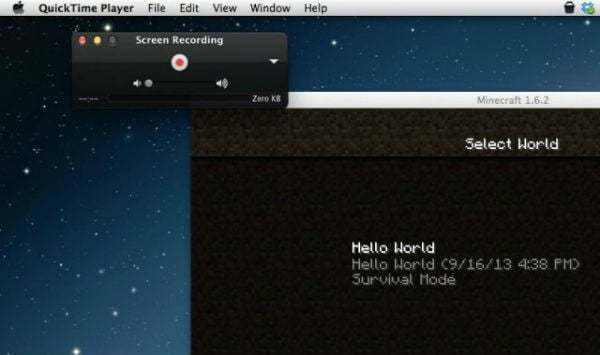 Quick Time comes pre-installed in the Mac that avoids you to install any third party applications. It is a great tool to play the music easily whenever you want.
Details on Apple Website
Also read: Get Irksome iTunes Sync Errors on Windows Resolved with WinX MediaTrans
VLC Player
Almost every Windows is familiar with the uses of VLC, how functional it is. The player offers almost every function that has for Windows to Mac users. You can use it for internet radio and podcast management to get the favorite song easily.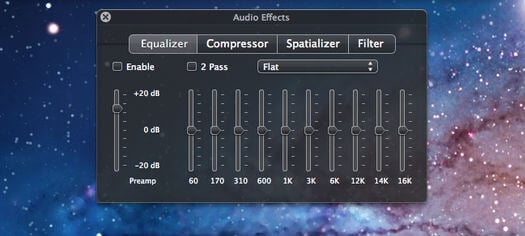 Level your song just right with the offered presets and tune it with the 11 frequency bands. With dynamic features of the tool, set the right output module for the audio to be perfect for ears.
Link to Website
Tomahawk
Tomahawk is based on the features of iTunes, functioning as an all-in-one digital hub. It collects your online and local music in one hub, no matter where your content is this tool will locate and play it.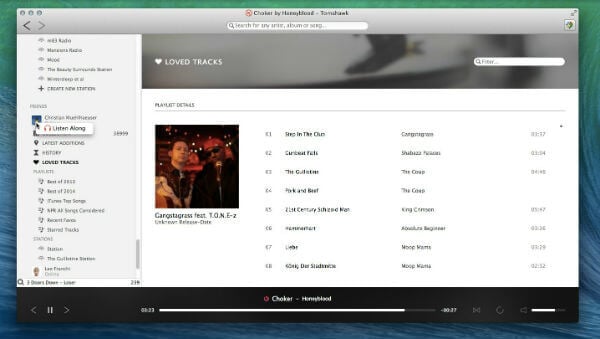 The player can be connected to Twitter, Google and with other social platforms easily to share the playlists. It is the perfect answer to the search of a hardcore music lover who wants a great music player with some above than par connectivity features.
Link to Website
Clementine
Tired of using the stale music player equipped with useless functions, then give Clementine a try. It is a feature-rich small music player coming with best of the class music management. The music player inherits a cover manager, music format transcoder, CD ripper and several other tools to make the experience just brilliant.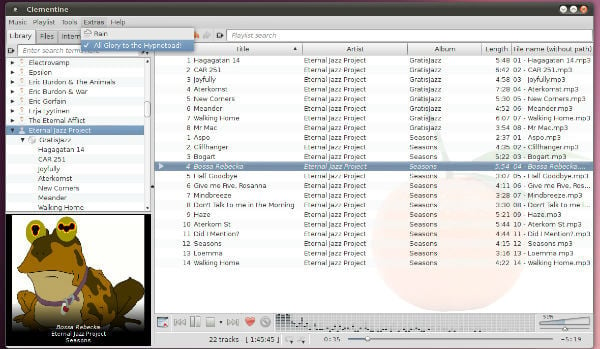 You can also tweak the appearance of the player a little bit if want a change from the default one. Clementine is also integrated with several cloud storage services.
Link to Website
Audirvana Plus
Audirvana Plus offers the best streaming sound quality on music playback. It comes with automatic sample rate switching and minimizes the use of CPU to decrease the load on the system. Enjoy gapless playback with the double buffering mechanism of the player and can be operated easily with Apple IR Remote.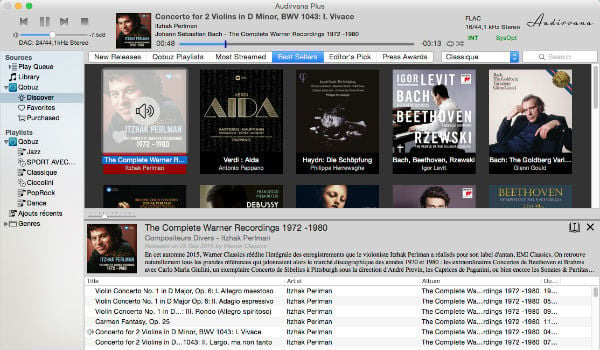 The player completely plays from the memory of Mac and automatically updates itself by downloading them as soon as they come. There is no equalizer and special effects on the player; it just offers a great music experience.
Link to Website (free trial)
Nightingale
A fan of Songbird will instantly love Nightingale as it is a forked version of the player. Nightingale comes with a minimal interface, built-in browser, and extensions. The player is integrated with several web services and is capable of playing the locked DRM audio.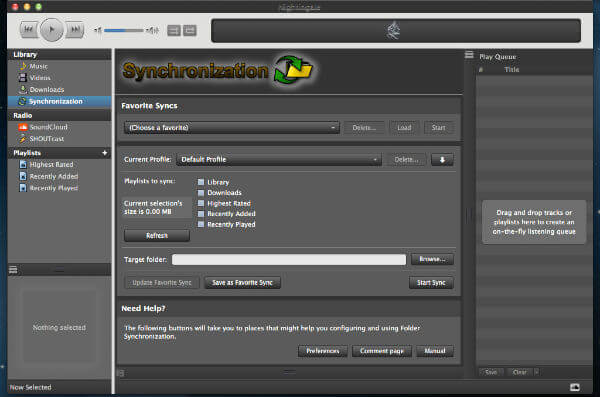 It has a library that is simple to manage and comes with smart playlists that filter your music library. The interface of the player can change from the default one to present one.
Link to Website
There are several music players available for Mac system, and you can select the best one by seeing this list or by concluding a search on your own. You would like to choose the music player that meets and caters all your needs as per your perception.
Related: Best 4 iOS Apps to Download and Listen Free Music Offline
Many reasons are there to switch from the usual music player to a new one and get the better one for you. Change your music listening experience with them and have something different for yourself. Music can change the mood of a person, and with the right player, you can change your sad mood to happy within minutes.