An Android tablet or a phone with an offline GPS map is a good alternative for traditional GPS. You can permanently replace your GPS with a low-cost tablet and Android Offline Map. An inexpensive Android tablet and a good offline map application always will be an excellent performer with latest updates and additional features.
There is free and paid versions of Android offline map apps available in Google Store. Compare to high price and the extra fees for yearly map update in GPS, Android Offline Maps on smartphone or tablet is an excellent choice.
The offline map app works well with an Android tablet compared to an iPads. Since iPads are not coming with built-in GPS. Most of the Android phones are coming with built-in GPS, but when you prefer Android tablet, you have to make sure the tabs are coming with integrated GPS and please refer our article for best built-in GPS Tablets To Replace Your Old GPS Device.
Here is the list of Best Offline Map Apps for Android Phone and Tablet to guide you on the road even without internet connection.
MapFactor GPS Navigation
MapFactor Navigator is a free turn-by-turn Offline GPS navigation app for Android phones and tablets using OpenStreetMaps data. This MapFactor GPS Map is installed on the SD card, so there is no need for an Internet connection when traveling. Map and app updates are FREE every month.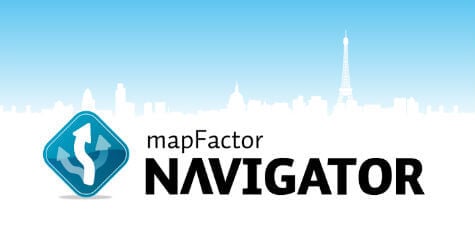 MapFactor features with intuitive voice navigation in different languages, the 2D/3D mode that allows realistic visual map display. It is easy to search and find nearest points of interest, postcodes and even this app provides you audible warnings as you approach speed cameras.
Download from PlayStore (Free Version)
Related: Top 4 Free Map Apps for Android
Navfree: Free GPS Navigation
Navfree is a completely free Android Offline Map navigation app that offers turn-by-turn directions, spoken and on-screen instructions, offline map use, address search and live search via Google and Microsoft Bing, among many other features. The offline GPS map apps are available for free download from the Navfree Store. The Android offline map data can be stored on your device. With Offline GPS Map, there is no need for a constant data connection while driving.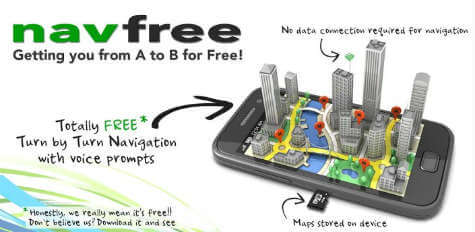 This offline map app allows you to browse maps anytime, anywhere without paying for data connections, which means no costly roaming charges when abroad. The Android offline map app features include toggle capability between 2D, 3D and safety screen mode, Intuitive menus and large buttons designed for easy use with touchscreen devices and Automatic zooming at junctions with several routing options like fastest, easiest, most economical, etc.
Download from PlayStore (Free Version)
Related: Best built-in GPS Tablets To Replace Your Old GPS Device
Maps.Me Pro, Offline Maps
The fastest offline maps of the entire world can be store in Android device offline. This Android Map Offline provides almost all countries map with pro version. The innovative data compression method allows to Download maps in seconds, navigate through them smoothly.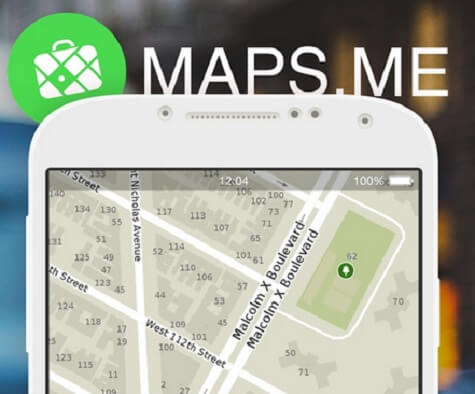 Maps.Me comes with millions of POI that convert the app into your city guide. This Android offline map is capable of searching for fast food, shop, hotel, sights, entertainment, bank, transport and many other categories to find the place you need.
Download from PlayStore: Paid Version | Free Version
Sygic: GPS Navigation & Maps
Sygic is an offline version of one of the best navigation device map, TomTom. This TomTom maps can store on your Android (no internet connection needed!) together with a robust set of navigation features help you drive with confidence.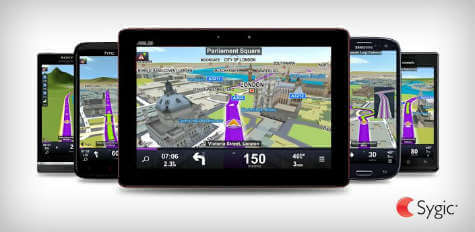 Sygic offline map loaded with standard features like turn-by-turn voice-guided navigation, spoken street names to focus on the road. The additional features like alternative routes options up to three to choose. The dynamic lane guidance to know the right lane, junction view to understanding intersections, speed limit display to protect you from over speed, and speed camera warnings.
Download from PlayStore (Paid Version)
GPS Navigation & Maps +offline
This Offline navigation app comes with full-fledged turn-by-turn navigation. The offline map functionality such as speed warnings, street sign displays, 3D-view (isometric) and works in online and offline mode, based on your choice. One entire country is included in the package for offline use.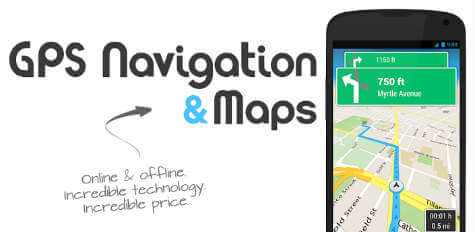 You can enhance this country offline map within the app with almost 1000 additions (cities, states, continents). GPS Navigation & Maps includes Skobbler's innovative NGX map technology. So you get maps that look great and move, zoom and turn with unrivaled fluidity. Just touch the map for slightly longer to interact with individual points on the map. You will never get a blurred image or useless empty 'map-loading' tiles.
Download from PlayStore (Paid Version)
Maverick Pro
Maverick Pro navigation app is perfect for hiking, boating, geocaching and other outdoor activities. This Offline Map app provides multiple global and regional maps. This includes Bing, Yandex, Open Street Maps, OSM Cycle, OSM Public Transport, Multimap, OS Explorer, Ordnance Survey (UK), OutdoorActive (Germany, Austria, South Tyrol), Cykloatlas, HikeBikeMap (Germany), Open Piste Map, NearMap (Australia) and many other maps.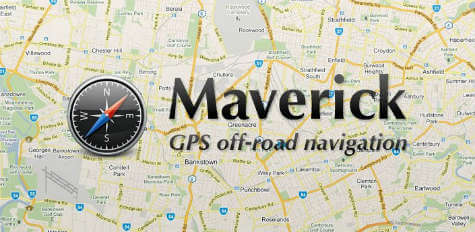 All maps are automatically cached for offline use. Use Mobile Atlas Creator to download maps or MAPC2MAPC to convert maps from different formats. You can share your current or planned position and send address, GPS coordinates, link to Google Maps and even map image. The built-in radar shows the direction, distance and estimated time to the point of interest. Trackback function will guide you along a previously recorded track with a compass pointing to the nearest location. A new track can be recorded at the same time as well.
Download from PlayStore: Paid Version | Free Version
Google Map Offline
Google Map is not a perfect offline map solution. However, Google GPS Map app allows saving map offline for a region that you want. Google Map can be used to save map offline for multiple locations with multiple offline files. These Google Offline map will expire in 30 days and can be renewed if required. If you don't want to spend money on offline map and always want to get the latest map, see more details on Google Map Offline.
Android offline maps are build to work offline without an internet connection. The offline maps can be stored in your Android memory or SD card. This offline maps may be out of dated or not offering real-time updates. However, you won't be stuck in the middle of the street without internet. Even, you are driving with Google Map Online, it is better to have one offline map or Google Map Offline version.