When you buy an iPhone, you should be aware that there are two kinds available in the market. One is the carrier-locked version and the unlocked version that does not have any regional or network restrictions. All the iPhones sold through an Apple Store are usually unlocked and you can use it across any carrier or region. However, you might not notice if an iPhone is locked or unlocked.
How do you tell if your iPhone is unlocked or not? Here is how to check if your iPhone is unlocked, using some of the best ways available.
What is An Unlocked iPhone? Is My iPhone Unlocked?
As mentioned, you can buy two flavors of iPhone in the market – Carrier locked and Unlocked. The carrier-locked iPhone are those models that are sold directly by the carrier service providers with a contract period. During that contract period, you would neither be able to use SIM Cards from other carrier networks nor be able to carry the device outside the service region of the provider. The locked iPhone models do restrict the use of other carriers and usage outside certain regions. You will have to pay off the contract amount to unlock the restriction.
If you want to use the cellular service carrier of your wish n your iPhone, you should go for an unlocked iPhone. So, what is an unlocked iPhone? It is simply the normal units sold by Apple or other third-party vendors that do not have the carrier or country restrictions. You can use these models fro anywhere without fearing about the restrictions. Therefore, they are worth the money.
Unlike other smartphone companies, Apple does not allow carrier branding on their iPhone. So, it is not easy to check if an iPhone is unlocked or locked by just seeing its body. Hence, we have come up with brilliant ways to tell if your iPhone is unlocked or not.
Related: How to check iPhone Fake or Not
Check iPhone Settings
This is not a bulletproof solution to make sure your iPhone unlocked. We are listing this option just as a quick solution to see if your iPhone is carrier-locked. However, if you check this setting, you will get some idea if the iPhone is locked.
Open iPhone Settings
Tap on Cellular/Cellular Data for the US.
Please check for Mobile/Mobile Data for outside the USA.
Check for Cellular Data Options
You may see Mobile Data Network for unlocked phones.
The above solution may not work all the time and we do not recommend this as a viable solution.
Related: Best Unlocked iPhones from Amazon
How to Tell if Your iPhone is Unlocked from Apple Website?
The Apple website provides you with enough options to check the details about all their devices using the serial number. You can see all the details including the warranty periods of your iPhone, iPad, iPod, Mac and even Apple Watch using the Apple website. If you doubt your iPhone status, you can still check it on its official website and make sure if iPhone is unlocked or not. Well, here is how to tell if iPhone is unlocked using the tools available on Apple Website.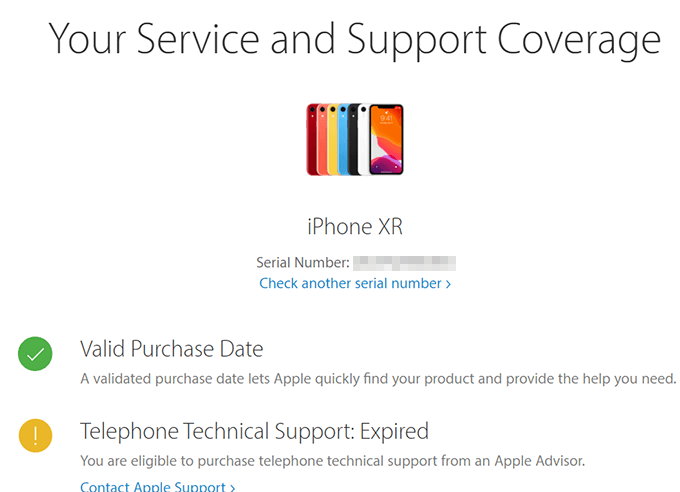 Go to the Apple Coverage Checker page from your browser.
Enter the serial number of your iPhone, complete the captcha and click "Continue."
You will find out the locked carrier details from the page if your iPhone is already locked.
In case the page does not have any information about any carrier, then your iPhone is unlocked.
Since the carrier lock on your iPhone is set by the service provider, there is no way you could directly solve it directly from Apple. You will have to go through the service provider's procedures to unlock your iPhone to lock any SIM cards in your own choice.
Also Read: How to Lock SIM with PIN on iPhone?
Use Online IMEI Checker to Check if an iPhone is Unlocked
Information about your iPhone is not only kept with the Apple but also available on the public domains, stored under the unique IMEI numbers. You are aware of what IMEI is, right? An IMEI or International Mobile Equipment Identity is a unique ID given to each smartphone for distinct identification.
Therefore, accurate information about your iPhone is out there too. If you have your IMEI number for your iPhone, it is easier to find all the details including the lock carrier of your iPhone.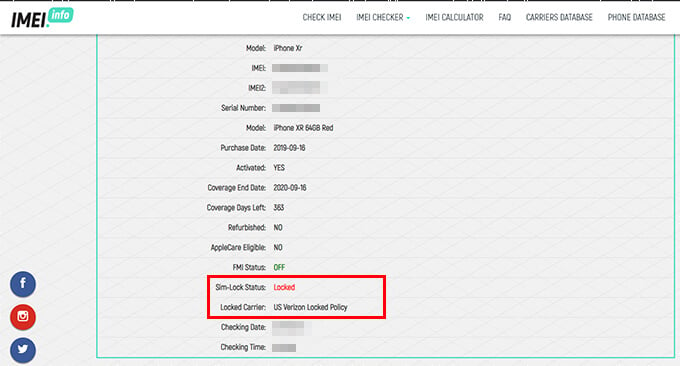 There are several services including IMEI24, Swappa, and IMEI Info that help you check the lock status of your iPhone. Some of them are paid services, where you will have to pay 2-3 dollars to find the carrier lock status of your iPhone. Here is how to check if iPhone is unlocked using the IMEI checker websites.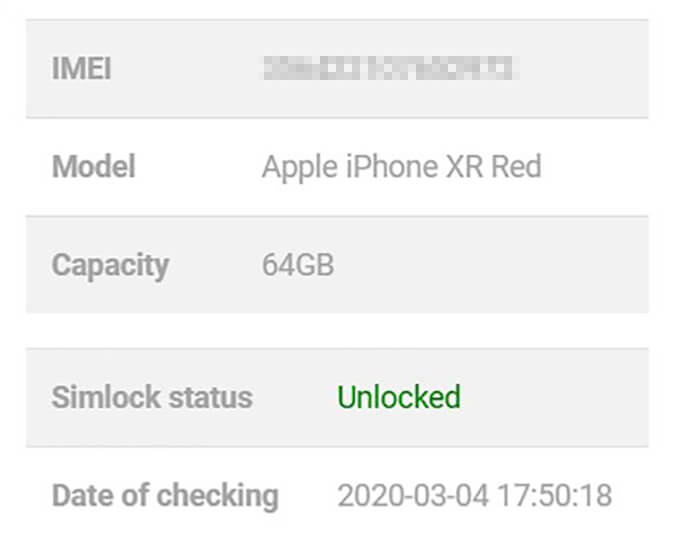 Launch the dialer app on your iPhone.
Open dial pad and enter "*#06#" and wait.
From the pop-up window, you could find the IMEI and EID of your iPhone.
Note down the IMEI somewhere.
Now go to any of the IMEI Checker websites mentioned below.
Enter your IMEI number and check all the details.
This IMEI check and lookup using such websites will also show you if they have any record of the lock status of your iPhone. In case your iPhone is unlocked and there is no carrier restriction, some websites may show "no records available.
Check Unlocked iPhone Deals Here: Unlocked iPhone Deals
How to Check if iPhone is Unlocked Using SIM Card
A locked iPhone means that it only works with the SIM Cards from the carrier which the device distributes. That is, for example, if your iPhone is Verizon locked, you can only use Verizon SIM Cards and no other networks will be detected by your iPhone.
If you have two SIM Cards from different network carriers, then it is easy to check if the iPhone is unlocked or carrier-locked. Here is how to check if iPhone is unlocked using your SIM Cards.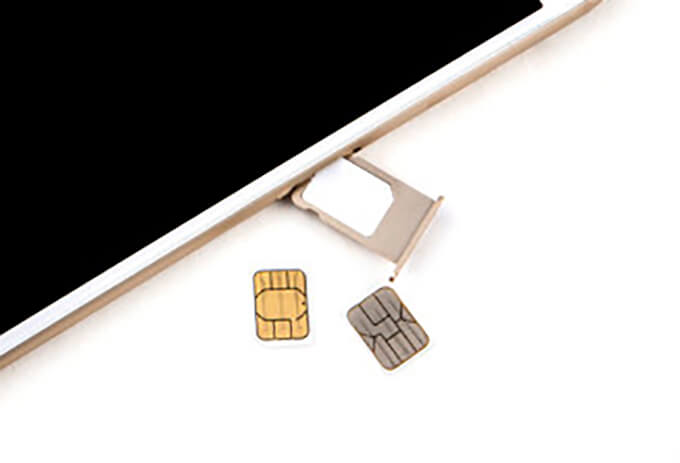 Find out the current carrier which locked your iPhone.
Make sure the current SIM card can connect to the networks and can make calls.
Remove the SIM Card tray using the ejection tool.
Remove the current SIM card and insert another one from a different carrier.
Wait until the network icon appears.
If the new SIM card manages to establish a connection, try making calls.
If you can connect the calls using a different carrier, then you know that your iPhone is unlocked. Otherwise, it is not worth buying the device since it does not allow SIM cards from other carriers. You also need to pay off for the device in full in order to unlock your iPhone.
Related: How to Lock SIM with PIN on iPhone?
Contact Your Carrier
It is obvious that the carriers have more access to information regarding our smartphones. If you just want to find out if your iPhone is unlocked, but not immediately, then contact and ask your carrier's customer service. They can provide information about your handset if you provide the IMEI number, including the lock status. However, this would take a bit longer since they need to check it manually for you.
Most of the careers including T-Mobile, AT&T or Verizon offer you to unlock the phone based on user request. The cell phone carrier might unlock the phone if you already paid off.
If your iPhone is not unlocked, but you still want to use it with different carriers, there is no other way but to contact your carrier first. Even Apple cannot unlock your iPhone's carrier restrictions since it is done by the service provider. You will have to pay off the entire contract amount to unlock your iPhone.