A Recovery drive is essential for Windows 8.1 users as the upgraded users from Windows 8 won't be having the installation media in case of any failures or hard disc changes. In such scenario, the Recovery drive will helps to boot up the system into the recovery environment where one can restore the system using the system image disc or previous restore points. It is very simple to create a Recovery drive in the windows 8 or Windows 8.1 environment.

Before starting to create the recovery drive, ensure that you are having a blank USB drive. The USB drive will be formatted during the process and if any files were there it will be erased. However, there won't be any problem for adding any files to this USB drive once the recovery disc creation procedure is over.
Open Control Panel. There we can see the Recovery link. Click on that one and the recovery window will appear. Also you can come to this screen from file history window too. In the bottom of the File History window, you can see the Recovery link which is directing to the same target window on top of the System Image Backup .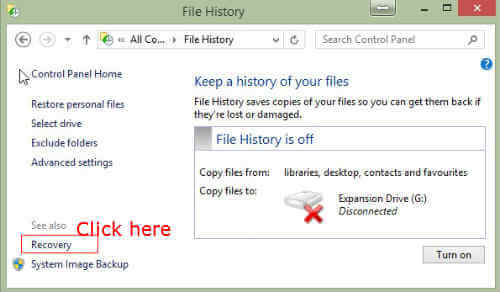 Now Click on the "Create Recovery Drive" link. Allow the program to make changes in your system. In the Recovery Drive Window, it describes the purpose of the recovery drive. Insert a blank USB drive to start with. If any data is available, it will be erased during the process. After inserting the USB drive, Click on "Next" to continue.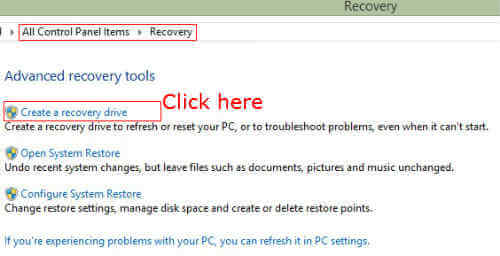 Now it will search for the connected USB drive. If it is not inserted already or any problems in detecting the drive, it will prompt here further.
Once it discovered the USB drive, it will show the selected drive for the recovery disc creation startup. Click on "Next" to continue.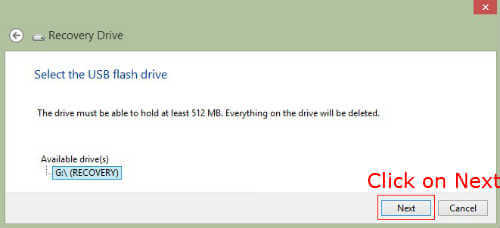 Now it will prompt you a warning message about the deletion of the data in the selected drive. Now to start the recovery disc creation, click on "Create" and the recovery disc will be created in the given USB drive.

First, it will format the USB drive and then it will copy the necessary files and utilities for running the recovery set up automatically. After completion, it will give a chance to click the "Finish" button to end the procedure or program.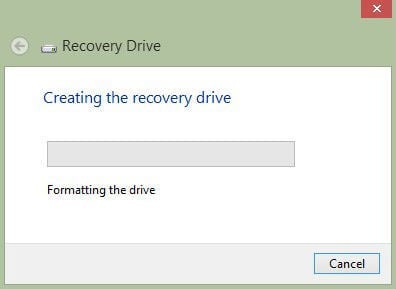 Now you are having a USB recovery drive which can be used to start up your computer, if any problems occur. The other important usage of this is when you are changing or upgrading your hard disk. After installing the new hard disk you can restore the Windows 8.1 to the working condition using this USB drive and the System Image Backup media. To see the procedure for creating a System Image Backup, click here.