Voice-based assistants were a huge trend in the tech industry for a while. But the new large language models like ChatGPT have quickly become the next hot AI thing. Even Google is rushing up and trying to get its own version of it. Microsoft has adopted the ChatGPT model instead of trying to compete. And now, the company is testing a new Windows assistant based on it, called Windows Copilot.
Yes, Cortana has been practically dead for a while. Microsoft's voice assistant never quite caught on. And with Windows Copilot being the new future, Cortana might get the official axe very soon. Windows Copilot is mostly an extension of the Bing Chat feature introduced in Microsoft Edge earlier. In a way, this is like having ChatGPT on Windows. Except it's Microsoft's version.
Enable Microsoft Copilot for Windows 11
Microsoft is currently testing Copilot for Windows 11 with Windows Insider builds. If you're on Windows 11 build 23493 or newer and don't see Copilot, there's a way to enable it forcefully. We can use ViveTool for this, as we have for a few things in the past.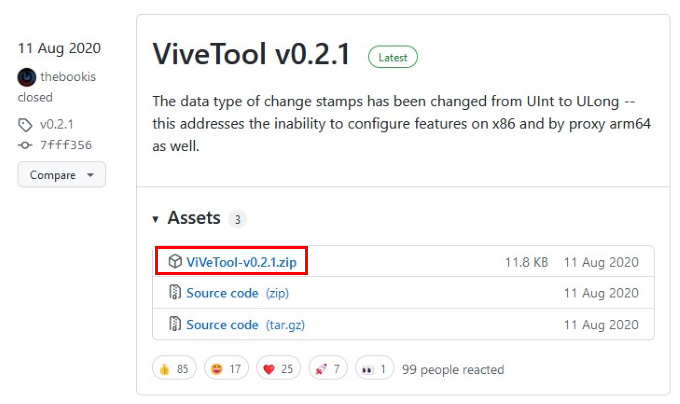 Visit the GitHub releases page for ViveTool. The current latest version is 0.3.3.
Click on the ViveTool zip file link. For example, ViveTool-v0.3.3.zip.
Extract the contents of the downloaded zip directly on your desktop.
Right-click on the Start button and select Terminal (Admin).
Type cd Desktop and press Enter.
Copy and paste or type the following command and press Enter.
vivetool /enable /id:44774629,44850061,44776738,42105254,41655236
Close Terminal and Open Microsoft Edge.
Click on the three-dot menu button and go to Help and Feedback > About Microsoft Edge.
Edge should now automatically download and install an update.

Once that's done, restart your PC for the changes to take effect. When your PC comes back on, you should see the Windows Copilot icon in the taskbar. In case you don't, rebooting the PC two or three times has seemingly helped people.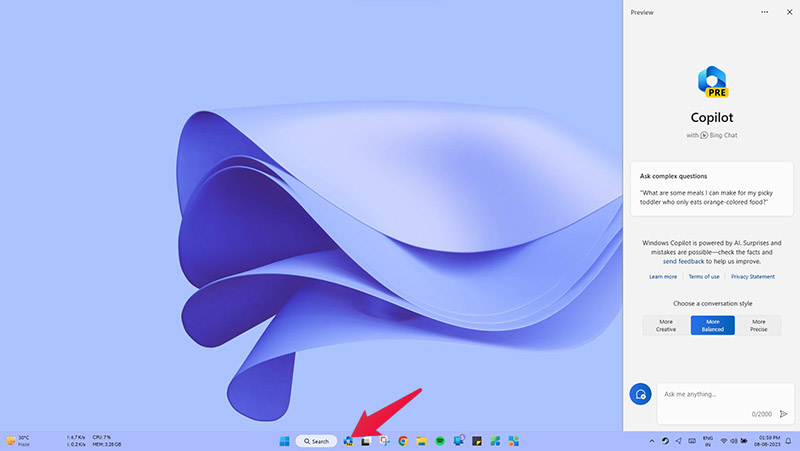 Is Windows Copilot Better Than Bing Chat?
Copilot's advantages lay in the fact that it can integrate with your OS and has system level permissions. You can ask it to switch between light and dark theme, for example, or take screenshots. These are not things that you can ask ChatGPT or even Bing Chat to do. In the future, if this does not meet the same end as Cortana, Windows Copilot might be how people interact with the OS. Instead of clicking and navigating through menus to change something, you can imply type it.
For now, though, Copilot is not a killer feature that you absolutely need. In fact, since it's currently under testing, it's not even as stable as Bing Chat. Although, you do get access to Bing Chat. It's also nearly not as powerful, when it comes to non system tasks. Not to mention, Copilot uses Edge. That means, if you want to use this Windows 11 feature, you are using Edge. Whereas, you can use Bing Chat on any browser, albeit, not without closing a full page ad for Microsoft Edge.