Whether you are hiking or traveling, you might want to see your altitude from the sea level. Especially if you are a frequent hiker or adventurer, you will be curious to know the altitude of your location. Well, you don't always need an altimeter to measure the current altitude. You can do it right from your iPhone.
In this article, we will show you how to find your current altitude using your iPhone, wherever you are in the world.
Measure Current Altitude on iPhone
Even though there are many apps, including Google Maps and Apple Maps, that help you find the coordinates of your location, altitude is something that none of them shows. If you want to find the current elevation of your location, you need this app named My Altitude.
Find out how to measure current altitude on iPhone.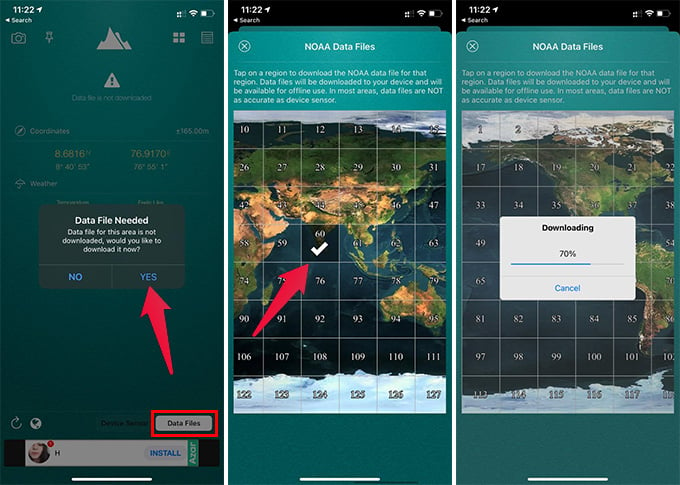 Install and open My Altitude app on iPhone.
Tap "Data Files" from the bottom.
Tap "Yes" on the dialog box that says Data File Needed.
Choose your location and download the data file.
When done, tap on "Device Sensor."
You can now find your elevation or altitude in meters on top of the screen.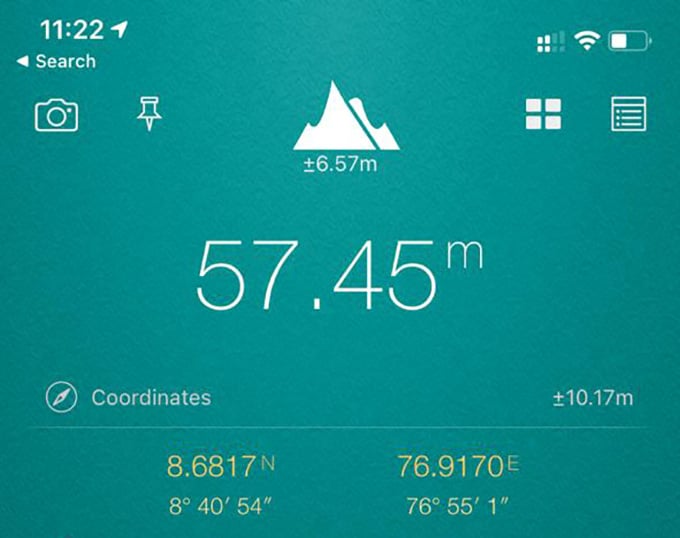 You can always find your altitude on your iPhone using the My Altitude app for any location. Apart from real-time altitude, you can also pin or save locations with their altitude.
Related: 10 Best Trail Camera Reader for Android iPhone & iPad
Interestingly, the My Altitude app on iPhone has various other data, including atmospheric pressure, boiling point, and weather information. This indeed is a helpful feature when you are hiking or taking an unknown trail amid your adventure.
One thing to note is that this app only shows the altitude and not elevation. If you wish to find the elevation while trekking or hiking, check out our guide to finding elevation on iPhone without apps.
Alternative Apps to Find Altitude on iPhone
Apart from the My Altitude app, there are plenty of other apps that can show your current altitude on iPhone. Here are some of them.
Travel Altimeter & Elevation has an uncluttered design with all essential data on the screen. You can get realtime altitude while traveling or hiking. Also, it has a compass to show your orientation. Download
Altimeter GPS – Hike & Trek is an all-in-one app for hikers. You can know altitude, location, weather, speed, steps, and more. Download
Current Altitude app can just show your altitude in a single, neat interface. You can find the altitude of any location by choosing from the map. Download
The altitude feature is also available in some other travel and hiking apps as well.