Google makes a lot of apps, not all of which are popular. Most of them are really useful but nobody knows about them. For example, there is this app that helps you scan any retro photos and make them look new and fresh, in case you never knew.
So today we'll show you some useful Google apps that you probably didn't know about.
Best Google Apps You Never Knew Existed
Google's approach isn't always successful, but sometimes it is. Many times things go south like Google+, Google Buzz, Google Wave, and plenty more. These weren't all bad products, just not popular enough. Google likes to throw things on the wall and see what sticks. And here are some apps that have stuck around.
Snapseed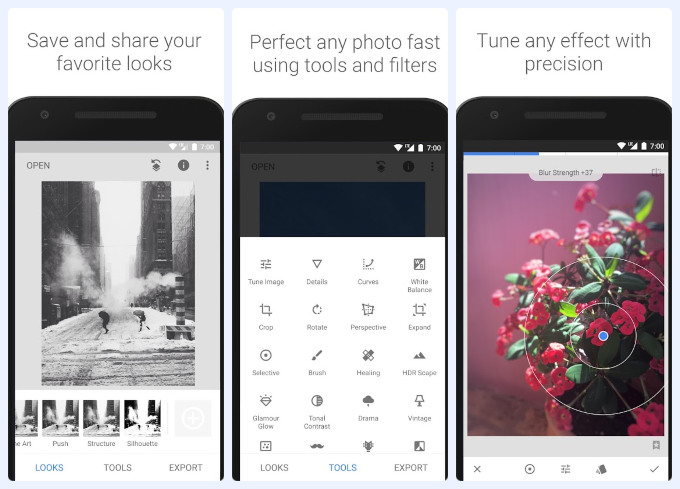 Let's begin with what is probably the most popular and useful Google app on this list, which is Snapseed. Snapseed is an advanced Android photo editing tool from Google that was designed for smartphones. The interface is intuitive for touchscreens, and the app is rather easy to use in general. There are some built-in popular filters if you want to get quick results.
The app also has a plethora of tools that allow you much finer control over your photo editing without being too complicated. There are some exclusive tools that you probably will not find on any other app. The results are sometimes difficult to get, even with Adobe Photoshop on a PC.
Download: Snapseed from Play Store
Google Finance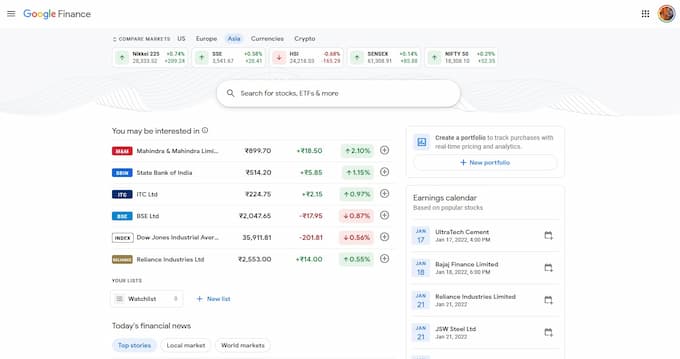 Google Finance is a stock market tool where you can track stocks, market trends, ETFs, etc. This Google web app automatically suggests companies you may be interested in. You can, however, create your own watch lists to easily keep track of companies you're interested in.
It also lets you create your own portfolios to track purchases with real-time pricing and analytics. Google Finance is one of those tools from Google that don't do a lot but might in the future, or simply go the way of the dodo.
Visit: Google Finance
Related: How to View and Clear Google Chrome Download History
Squoosh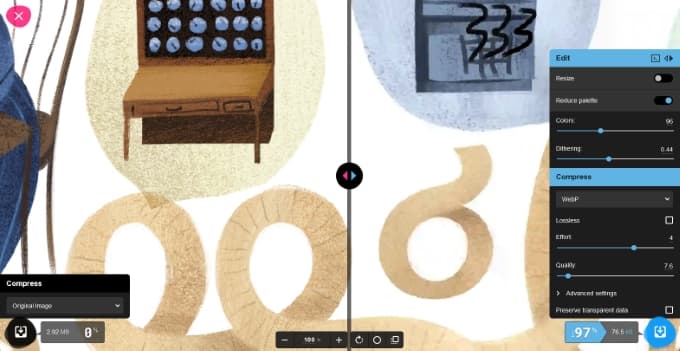 Squoosh is another Google web app, from Chrome labs. Apps from Chrome labs are experimental and may disappear anytime. That said, Squoosh is a simple web app that compresses images. There are plenty of online tools that do this and more. So what makes Squoosh special?
Not much, other than the fact that you don't really have to upload images to Squoosh. The compression happens locally, and the image never leaves your device. This can be a big selling point for those concerned about uploading images online for simple things like compression.
You can immediately see the results of compression with a slider. There are a couple of options as well to resize the image or reduce the color palette to compress the image. Image compressed using default settings usually looks exactly like the original. But if you're feeling adventurous, you can go for even smaller sizes.
Visit: Squoosh
Read Along (Bolo)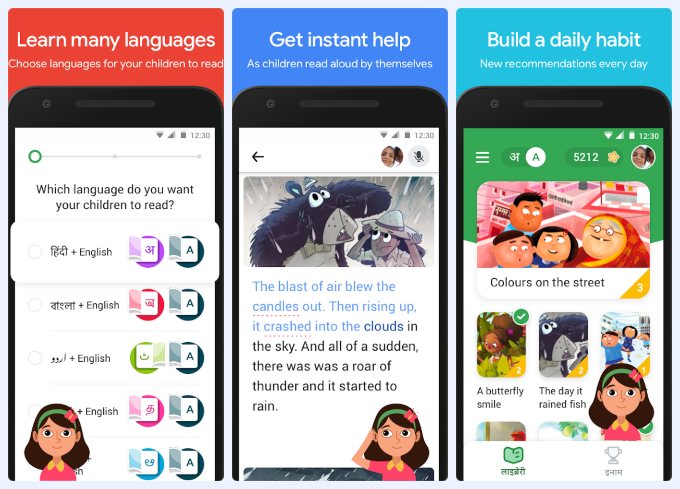 Read Along, previously called Bolo, is a fun speech-based reading tutor app. This app seems to be a product of Google's India team (Bolo, in Hindi, means speak). The various language combinations contain English and other Indian language such as Hindi, Bangla, Marathi, Tamil, Telugu, and Urdu. Two European languages, Spanish and Portuguese, are also available.
The app is designed for children of age 5 and above. Children are taught to speak languages by encouraging them to read aloud. The in-app assistant known as Diya helps improve this experience. It listens to the kids speaking and offers positive feedback in real-time.
Download: Read Along from Play Store
Related: You Can Now Avoid Crowd Using Google Maps Before You Go for Shopping
Socratic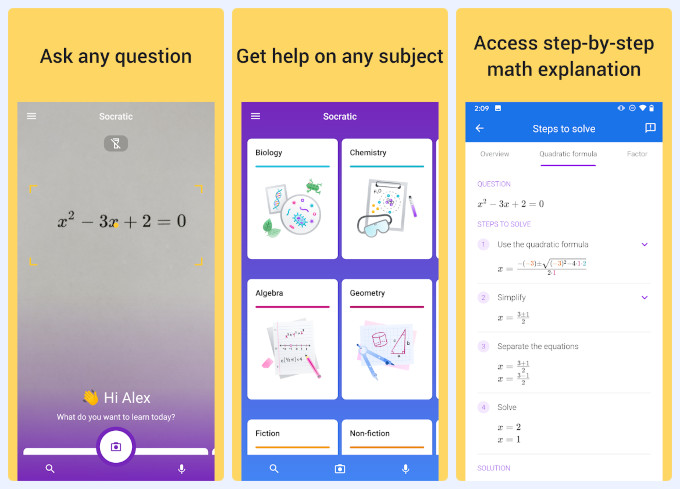 Socratic is another educational Android app from Google. It is made for students from high school to universities and tackles subjects like Biology, Algebra, Chemistry, Fiction, Non-Fiction, Geometry, etc. The app supports most high school subjects.
You simply have to ask it a question, and Socratic will find the best possible online resources to answer the question. Google has partnered with several teachers and educators to create visual explanations. The app is regularly updated to add more and more subjects too.
Download: Socratic from Play Store
Jamboard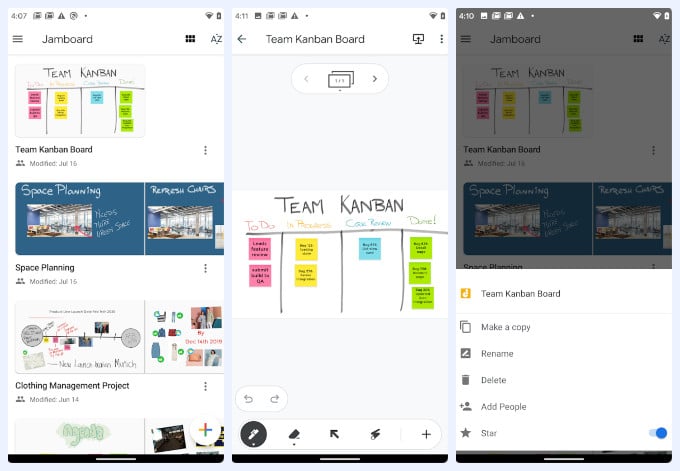 Jamboard is a useful Google app for students and professionals. It is a whiteboard application similar to other whiteboard apps from other companies. The most obvious benefit is, of course, the integration with other Google services, especially Google Classroom. Jamboard offers a collaborative experience just like Google Docs.
You can create, edit and share your Jams or invite others to collaborate with you. You can add sticky notes, pictures, and stickers to your jam. It also gives you the option to insert any of your Google Drive files. Jamboard is available both as an Android app and a web app.
Download: Jamboard from Play Store
Visit: Jamboard
Related: 10 Best Google Pixel 6 and 6 Pro Accessories You Must Buy
Google Travel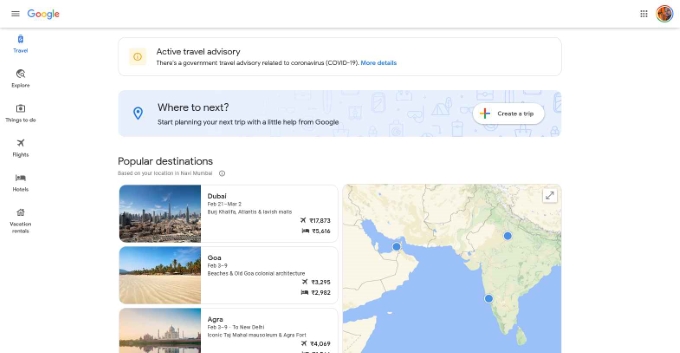 Google Travel is another lesser-known but useful Google app to help you plan your travels. It lists practically all the information you need to plan your next trip anywhere around the world. From flight info to popular destinations and places to visit and hotel info, Google Travel provides you all.
You can create your itinerary here as well and add to it hotels, places, flights, trains, buses, car rentals, restaurants, and events. For something more custom, you can add your own notes as well. Travel used to also be an Android app, but Google ditched it in favor of the web app.
Visit: Google Travel
PhotoScan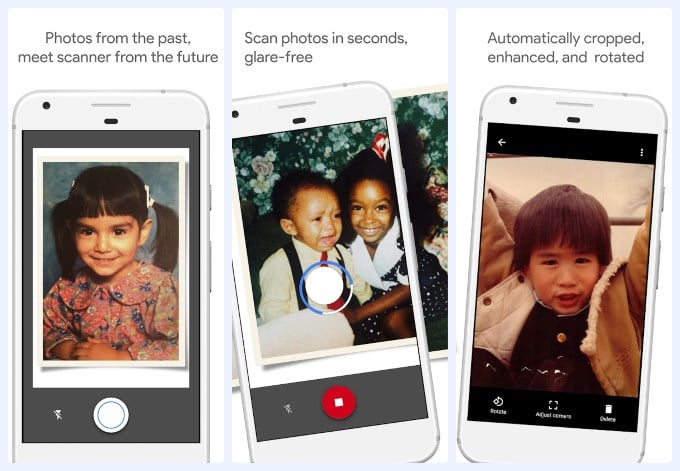 PhotoScan by Google is a simple Android app that is a bit more useful than the name implies. You can, of course, scan photos with it. PhotoScan is powered by Google's AI and tries to remove the shining light from photos of photos that you take. PhotoScan tries to make the photo of a photo look like just a photo taken from your camera.
The process is simple as well. It tries to detect the corners of the photo, and then you have to move the camera to the four indicated corners one by one. It also works for documents, making the text clear, and cropping out the unnecessary area surrounding the document. The results can sometimes be bad but not always.
Download: PhotoScan from Play Store
Sound Amplifier
Sound Amplifier is a newer app that can be useful for those with a hearing problem. It can also be a useful Google app for people with devices with low sound output. The app does as the name suggests, which is that it amplifies the sound coming from your device.
But it can also filter and augment the sound, in addition to amplifying it. For example, it can detect a conversation and boost its sound of it while suppressing noise. The app provides easy-to-use sliders to help you customize your experience to your liking.
Download: Sound Amplifier from Play Store
Related: 10 Best Audacity Alternative for Android: List of Best Free Android Audio Editor Apps
Google Arts & Culture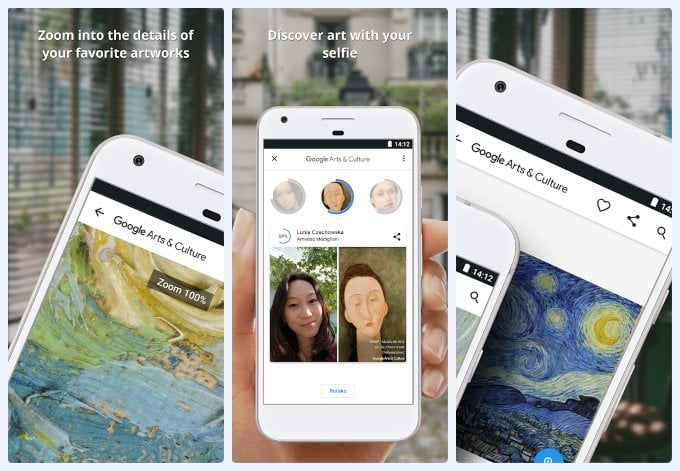 Google has always aimed to be the one place to find everything you need. Google Arts & Culture is an extension of this. It is a collection of all the art you have ever heard of, possibly, neatly categorized and curated. From art movements to historical events, there are pictures of everything.
But what makes it all the more fun and appealing is that it is more than just pictures. It provides you with a Google Map-like street view of the insides of the most popular museums in the world. You can have a virtual walk inside The Museum of Modern Art in New York from your couch. It is also available as a VR Android app for a more immersive experience.
Download: Google Arts & Culture | VR Version
Visit: Google Arts & Culture
Action Blocks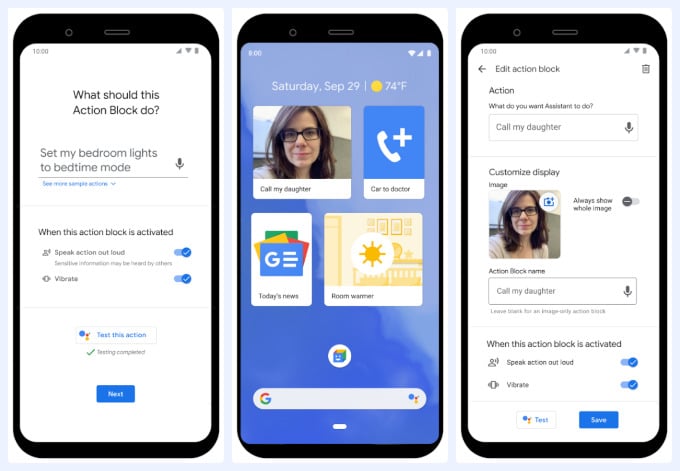 If you've been following us, you probably know about Action Blocks. For everyone else, this is very likely an unknown app. Action Blocks is somewhat like Siri Shortcuts on iOS only less capable. It allows you to create, well, blocks on your home screen which when tapped perform an action.
Action Blocks is powered by Google Assistant, so it can only do things that the Google Assistant can. For example, you can control your smart home devices with a tap, instead of asking Google Assistant. It is a most useful Google Assistant accessibility app for people who can't speak or don't wish to.
Download: Action Blocks from Play Store
Related: Turn Your Android Home Screen Into Android TV Remote
As mentioned above, Google likes to throw things at the wall and see what sticks. Sometimes they might try to push a product, but mostly they will just abandon it. It is likely that some apps mentioned here might get axed in the future as well. In fact, Google Travel already kind of did when the Android app was pulled back. Regardless of what Google decides, hopefully, you'll find these apps useful.