Smartwatches are 21st-century gadgets. With a heavy schedule, these devices make sure you do not miss any of your important calls or due dates for your office papers. It syncs with your other smart devices and is updated with your virtual files. It is also a daily necessity to track your health.
However, choosing the best smartwatch can be nerve-racking. It has to adapt to the features we require and definitely within our budget. There are a couple of things we need to take care of while we choose a smartwatch.
Make sure you look for a smartwatch that is at your ease and is comfortable to wear. Your smartwatch can tell a lot about you. Make sure you choose a design that reflects a personality. It comes in varied patterns with straps that have an easy clutch or you can go for a traditional-looking watch. The band may be silicone or stainless steel or leather, the latter requires additional care to avoid wear and tear.
The display is another important factor that must be looked upon. It can be OLED, AMOLED, LCD, or any other display which is user-friendly. Black and white are at times preferred since it is a good choice for battery saving cases. Chemically strengthened glass is also another choice that has Corning Glass to protect the smartwatch from damage.
There are many other features, additional to these. GPS trackers, music, apps, voice control, etc are some of the few features which are a plus point in the new smartwatches in the market.
UI (User Interface) has to be checked out when a smartwatch is bought. Usually, the display handles each command based on your gesture – touch, swipe, etc. Buttons is an easier method to snap and send images or interact on a social stage. Most of the smartwatches are based on Android or iOS. Although there are many with their operating systems, these two are usually preferred.
Here we present an awesome collection of top 10 smartwatches under 55 bucks that can work with Android or iPhone.
1. No.1 Sun S2 Smart Watch
With a replaceable strap and a heart rate monitor, it is available at $51.91. This stylish watch with a circular dial has a music player, SMS system, Bluetooth 3.0 as well as a sports tracker.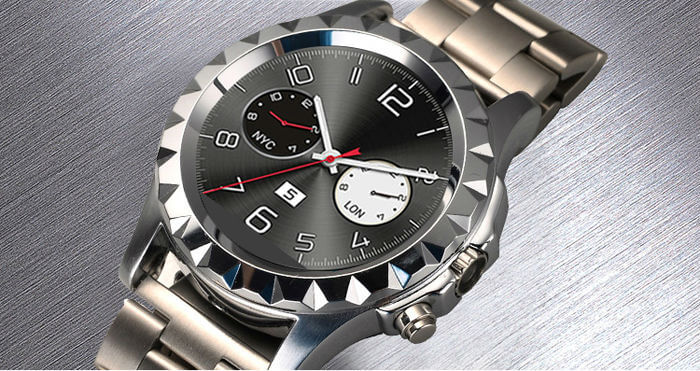 With a 0.3MP camera, it is available in leather or steel band; as per your choice. IP67 water resistance and information pushing are also available. Information about your varied social media – WhatsApp, Facebook, Twitter, etc are available in this device. This is suitable for Android phones. The iOS operating system does not support remote cameras and information pushing features. It weighs about 0.120 kg and has a battery capacity of 350 mAh.
2. U Watch Ux Heart Rate Monitors Rubber Band Smart Watch
This smartwatch is within a normal budget of $52.96. It supports the iOS notification system. It is available with a built-in heart rate sensor and also with Bluetooth 4.0. It is having the usual features of dialing, SMS, music player, etc. With a sleep monitor, it tracks your health.
The band is made of rubber which makes it perfect for outdoor use; it helps in contact syncing, measuring calorie burned, anti-lost feature, etc. It is compatible with iOS and Android phones. With a rectangle dial, this device has a battery capacity of 250 mAh and weighs approximately 0.052 kg.
3. N10A Smart Bluetooth Watch
It has a circular dial with a leather band. It is available at $52.03. This watch has a business streak and hence sets you different from others. With a Bluetooth 4.0, pedometer, information push, IP54 waterproof resistance are some of its special features.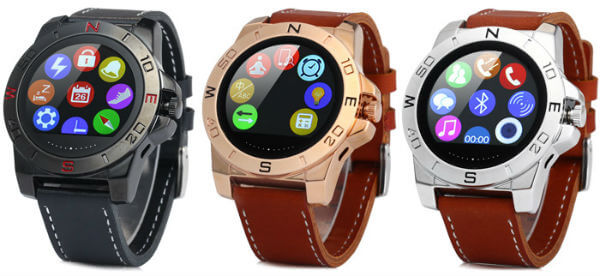 Other functions include alarms, compass, and a calculator. The pedometer helps you to practice a healthy lifestyle. However, the iOS operating system does not support the display of heartbeat frequency and message function. The N10 is available in Sports and Business style. With a battery capacity of 270 mAh, it weighs 0.076 kg.
4. ZGPAX S365 Smart Dual Bluetooth Watch SIRI Function
At $51.74, this sleek watch has a leather band. The watch has a SIRI function which is only available for the iPhone. It will automatically sync the language settings; we need not manually set it up. With Bluetooth 4.0 is also has a feature where you merely raise the hand to light up the screen.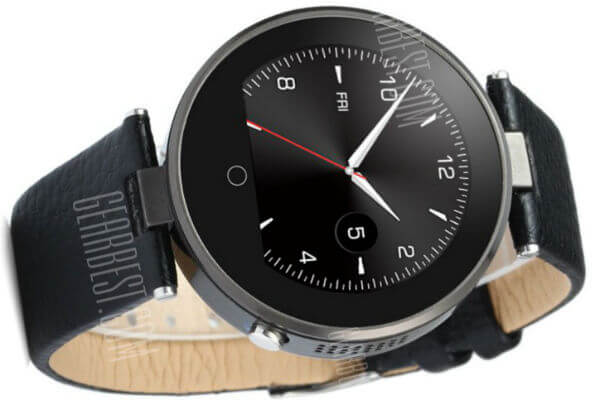 Message function is not seen in the iPhone but is available in Android phones. This smartwatch also has alarm settings, health trackers, music players, etc. With a circular dial, it is available in black and silver. It has a Li-on Battery with 360 mAh and weighs about 0.051 kg.
5. P8 MTK2501 Smart Dual Bluetooth Watch
This rectangular dial watch is available at $51.42. The silicone band is a plus point for outdoor use. It is the number one choice regarding comfort and user interface. With features like Bluetooth, sleep monitoring, SMS, etc.
With a Li-Polymer battery, it has a battery capacity of 260mAh. IOS does not support the message, remote camera function, and information push. With a product weight 0.048 kg, it is one of the best choices that are compatible with iOS and Android phones that let you experience touch sense like never before.
6. RWATCH R11S MTK2501 BT Smart Heart Rate Monitor Watch
Rose gold in color with a circular dial, this device is available at $39.75. It is known for its comfortable wear and comes with a dark leather band. With a Bluetooth of 4.0, it has additional features of detecting heart rate, compass, call log, and IP67 water resistance.
It is compatible with both Android and iOS operating systems. It also has updates for message reminders, sleep trackers, anti-lost features, etc. With a battery capacity of 220 mAh, it has a Li-ion Polymer battery. It weighs about 0.041 kg.
7. Haier Iron Smart Watch
A sleek black outer covering, this designed device is the new talk of the town. At only $36.99, it has gorilla glass and 0.3 MP camera. It is compatible with both Android and iOS phones. The band is made up of silicone. It also has a built-in feature of heart rate monitor, sleep tracker, information push, etc. Additional features include alarms, calendar, voice recorder, and a calculator. It has a polymer lithium battery with a battery capacity of 320 mAh. With a rectangular dial, it weighs about 0.056 kg.
8. U8 Smartwatch
Pure white, rose madder or black color with a rectangular dial, this is available at a flash sale price of $8.66. This device is highly user-friendly. It is one of those devices that can flip between your leisure and office activities. With features of Bluetooth, it is lightweight and is approximately 0.044 kg. This device is only compatible with Android phones. It has a silicone band.
9. K88H Smart Bluetooth Watch Heart Rate Monitor Smartwatch
A stainless steel band with a circular dial, this device is available at $47.59. The stylish design sets it different from others especially when you are all set for a board meeting. It has a 22mm replaceable strap along with a raise your hand to wake up the screen feature.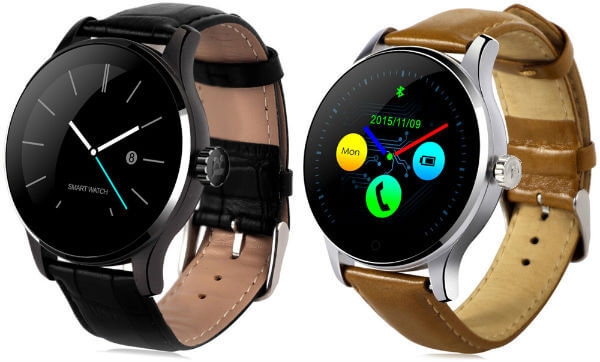 It also has information push and SIRI function. The SIRI function is only for the iPhone. Additional features include the pedometer, sleep monitor and Bluetooth 4.0. It also has an IP54 Waterproof rating. Special features include alarm, calculator, and stopwatch. With a polymer battery of battery capacity 300 mAh, it weighs 0.077kg.
10. Zeblaze Crystal Smart Watch
This rectangular dial with a leather strap is another good choice. Available at $35.99, this device is offered in black or white colors. It has Bluetooth 4.0 calling, anti-lost features, IP65 Waterproof rating, heart rate monitor, pedometer and much more.
It has a 3D single tempered curved glass, and it is available for both Android and iOS phones. The strap is made of genuine leather. It has a battery capacity of 280 mAh. And the product weighs 0.082 kg.
These are just 10 amongst the millions that are available. You can choose your pick from this list of collections that is user-friendly from the available gadgets that match your budget.
---
This is a sponsored article.