Every year when Google releases newer Pixel phones, they come with some exclusive features. Most of the time, these features are software-related and eventually trickle down to older Pixel devices, even other Android devices. The Pixel 5 has also received such a feature recently, called Adaptive Sound. Like Google's camera technology, it's mostly based on basic hardware than every phone has. That means you can get Pixel 5 Adaptive Sound on older Pixel phones.
Google might enable this in the future via a software update. If you're impatient, you can enable Pixel 5's Adaptive Sound on your Pixel device right now. There are two ways currently to achieve this, and one of them requires your device to be rooted. But here's how you can get Pixel 5's Adaptive Sound on older Pixel devices, without root.
Content
Step 1: Install Pixel 5 Device Personalization Services
The way Google brings the Adaptive Sound feature to Pixel 5 is via the Device Personalization Services app. It's a system app that you won't really see in your app drawer. It is, however, present on all Pixel devices. So the first thing you need to do is install the Pixel 5 specific Device Personalization Services APK.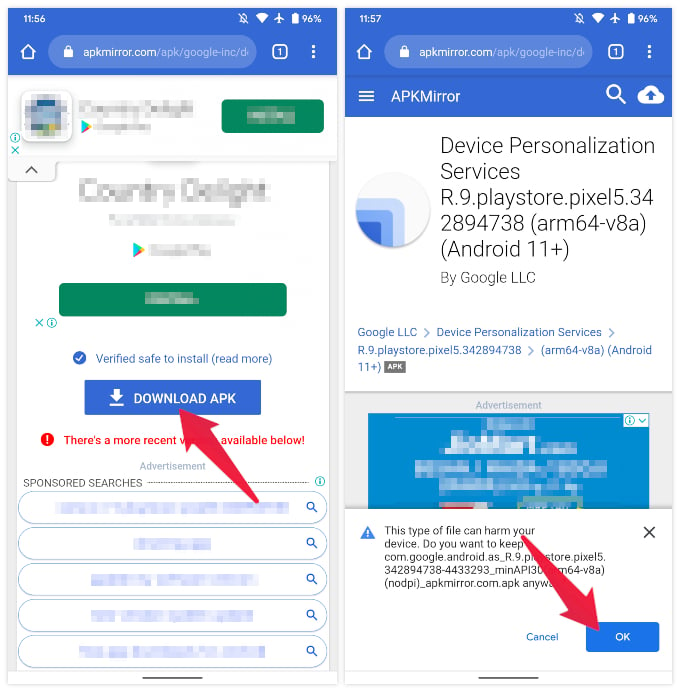 Follow the download link below to download the Pixel 5's Device Personalization Services APK.
Once the APK file is downloaded, tap Open on the notification message at the bottom.
On the pop-up dialog, select INSTALL.
Tap DONE once the installation is finished.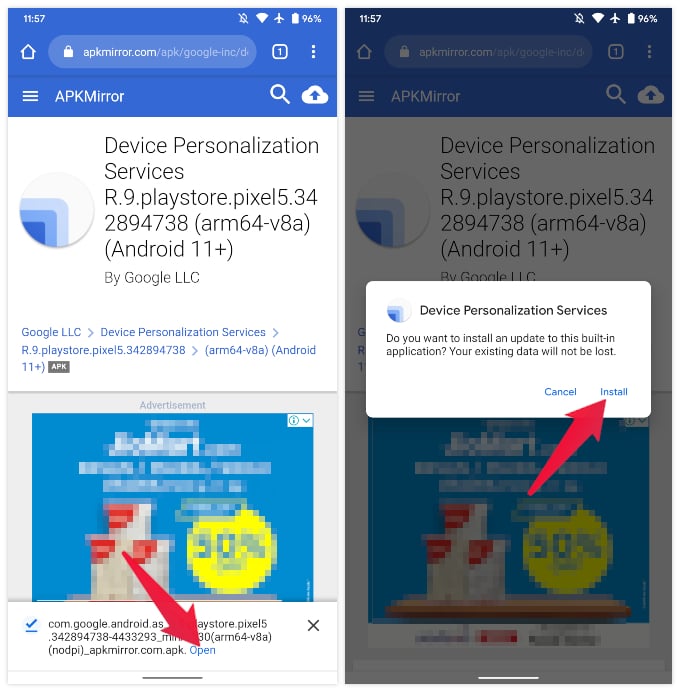 Step 2: Enable USB Debugging on Your Pixel Phone
Once you've installed the required Pixel 5 specific version of Device Personalization Services, you'll need to become a developer. But not really.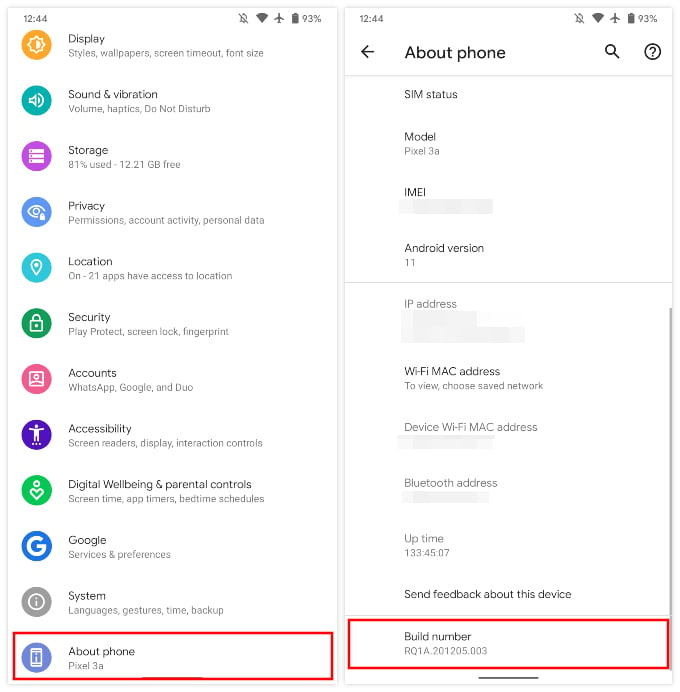 Go to Settings > About Phone.
Tap on the Build number repeatedly up to 5 or 7 times.
You'll see a toast message saying you are now a developer. Don't worry, you're not. Yet.
Go to Settings > System and tap on Advanced.
Select Developer options.
Scroll down to USB debugging and turn on the toggle next to it.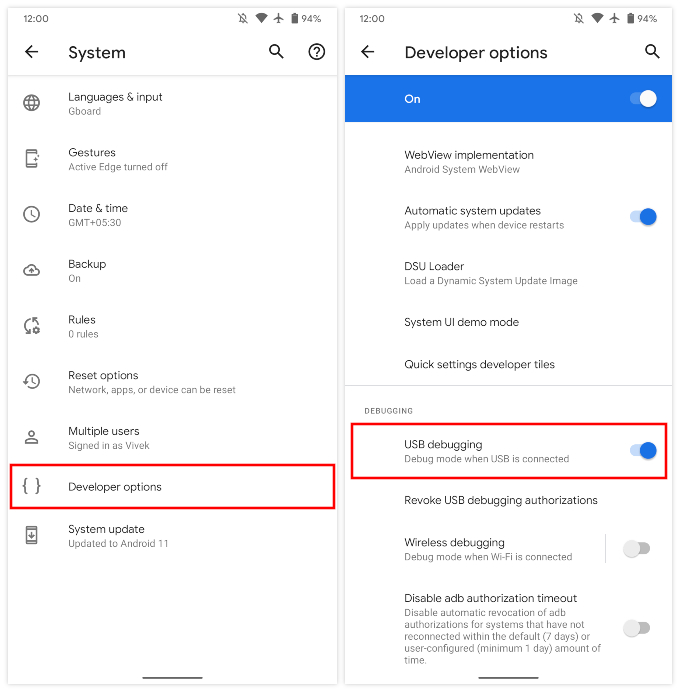 Step 3: Get Pixel 5 Adaptive Sound on Older Pixel Devices
With USB debugging turned on, it's time to bring Pixel 5's Adaptive Sound to your Pixel phone. Even though you're not technically a developer yet, you will have to do a few developer-ish things. For that, you'll need a working ADB environment on your PC. Luckily for you, we have a detailed guide to Install ADB and Fastboot on Windows, Mac & Linux.

With everything ready, plug in your phone to your PC with a USB cable.
Open the command prompt on Windows and Terminal on Mac or Linux.
Execute the following commands one by one.
adb shell
device_config put device_personalization_services AdaptiveAudio__enable_adaptive_audio true
device_config put device_personalization_services AdaptiveAudio__show_promo_notification true
You can simply copy and paste the commands above in the Terminal or command prompt, and hit enter.
Step 4: Enable Adaptive Sound on Pixel Phone
Once you've executed all the three commands above, you can unplug your phone. Adaptive Sound is now available on your Pixel device. However, it is turned off by default.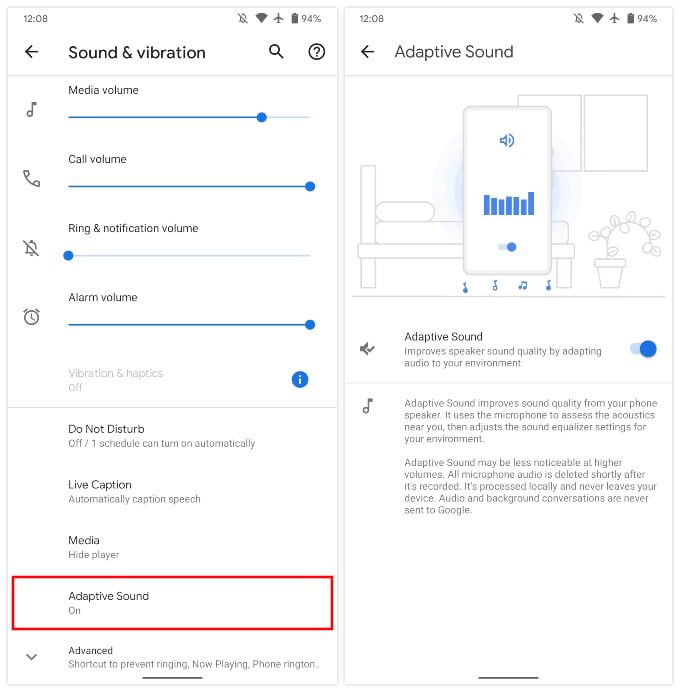 To enable Adaptive Sound on your Pixel, open the Settings app.
Go to Sounds & vibration.
Towards the bottom, you'll find Adaptive Sound. Tap on it.
On the next page, turn on the toggle next to Adaptive Sound.
You can also find a description of what this feature actually is on the same page. Adaptive Sound uses your phone's microphones to optimize the equalizer settings and produce optimal sound. If you're concerned about privacy, the recorded audio is never sent to Google. Moreover, all the processing happens on your phone and the audio is deleted afterward.
Another thing to keep in mind is that this is not a permanent solution. That means every time you reboot your device, you will lose Adaptive Sound on the Pixel phone. You will have to enable it again.