Apple Music has quickly become one of the biggest competitors to Spotify. Many of us are still confused about whether Apple Music is available for non-Apple users, or does it need an iPhone or Mac to listen to music. Well, you can listen to Apple Music on your Windows PC even if you do not own a single Apple gadget.
Apple Music has many things going for it, especially the audio quality. There's no official Apple Music app for Windows PC, though. But if you want to listen to high-quality music on Apple Music using your PC, there are many ways.
Listen to Apple Music on Windows Using iTunes
iTunes might be dead in Apple's ecosystem, but it still lives on Windows. If you've ever used it, though, you would know it's not the best thing to happen to Windows. iTunes is resource-intensive, has poor performance, and a bunch of other problems. As of now, however, it is the only official Apple Music PC app.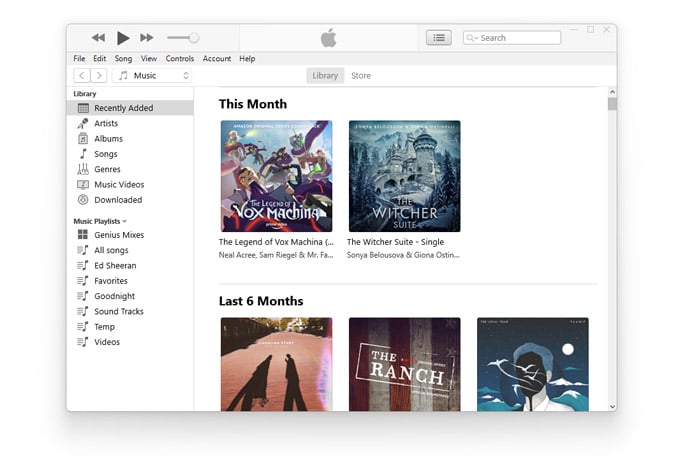 If you want to download Apple Music on Windows, iTunes is your only option. If you've been an iTunes user before, things wouldn't seem too unfamiliar. iTunes does not support the Lossless audio you're probably used to on Apple Music on iOS and Android.
Download: iTunes for Windows
Related: 4 Ways to Transfer Music from iTunes to Android
Launch Apple Music in Web Browser
While there isn't an official Apple Music app on Windows, you can stream your Apple Music from the web. Apple Music supports Firefox as well as Chromium-based browsers. Those are pretty much the only two practical browser choices on Windows. So, regardless of which browser you use, you should be able to listen to Apple Music on Windows.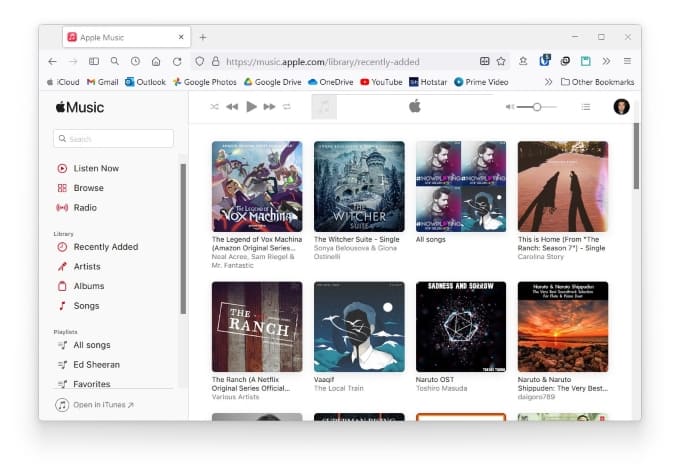 Note: The web app does not support downloads or lossless audio.
Visit: Apple Music Web Player
If you're using a Chromium-based browser, such as Chrome or Edge, you can also install Apple Music as a web app. Keep in mind, though, that the Apple Music web player is not a PWA (Progressive Web App). So, installing it does not add anything to the functionality of the web app. But you do get Apple Music in a separate Window like you would with a desktop app.
Related: How to Get Apple Music Replay on iPhone?
On Microsoft Edge,
Open music.apple.com.
Click on the horizontal three-dot menu button.
Select Apps > Install this site as an app.
Click Install.
On Google Chrome,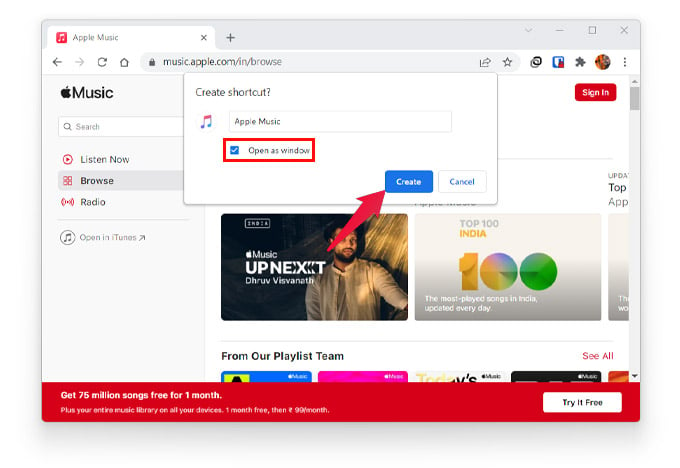 Open music.apple.com using Google Chrome browser.
Click on the vertical three-dot menu button.
Select More tools > Create shortcut…
Check Open as window and click Create. You can also name the app anything you want.
This will place an Apple Music web shortcut on your desktop. You can pin it to the taskbar or the start menu.
Use Third-Party Apple Music App for PC
As long as there's at least a website or a web app, third-party developers can always come in and create a desktop app. This has happened for many services, from Google Play Music to YouTube Music and even Spotify, which does have an official PC app. Naturally, Apple Music has some third-party clients as well that work on the PC.
Using third-party solutions can be a potential security risk, as it always is. However, third-party clients for a service pose an extra threat, since you will probably want to log into your Apple Music account on this client. Usually, this happens over a web interface and is secure, but it is still a risk.
If you are willing to take the risk, currently you have a couple of options.
Use Apple Music Electron on Windows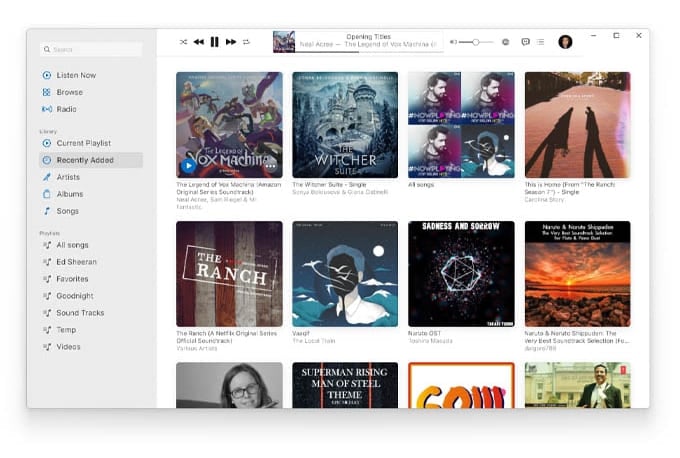 Unlike most electron apps for web apps, this isn't simply a wrapper for the web app. Apple Music Electron looks very much like a native Apple Music PC app. It also offers desktop integration, including following the system accent and theme.
Download: Apple Music Electron
Related: Listen to Music on Windows PC with these Best Music Players
Listen to Apple Music on PC with Cider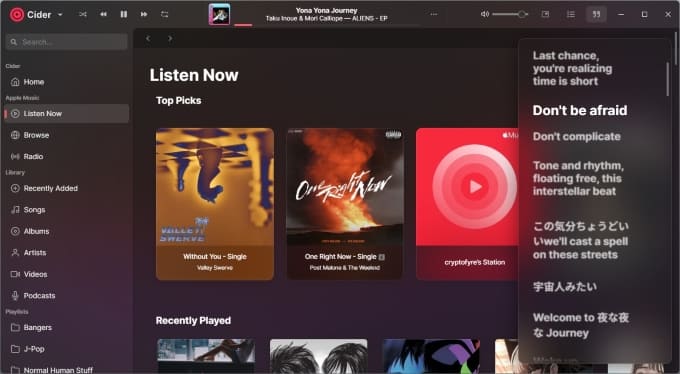 Apple Music Electron has reached the end of development. The developer has moved to the development of another Apple Music client called Cider. Cider is still a new project in alpha stages. As such, you can expect crashes. It also does not have any features yet beyond letting you stream Apple Music. Cider is currently available for a price on the Microsoft Store and for free on GitHub.
Download Cider: Microsoft Store
FAQ: Get Apple Music on Windows PC
Can I use Apple Music on a Windows PC?
You can stream to Apple Music from your Windows PC by using the iTunes app or Apple Music Web App. There are also third-party apps that support Apple Music streaming from your computer.
Is Apple Music on Windows lossless?
Apple Music Lossless is currently available on the official apps released for Apple Music. Since Windows does not have a dedicated Apple Music app so far, you cannot listen to lossless music from Apple Music on your Windows PC.
Apple Music is slowly turning universal with the web app and other third-party app integrations. Although there is no official app available for Apple Music on Windows now, you can still tune to your favorite music using all the above-mentioned methods.