While the AirTags help you track anything you own, it only works with one Apple ID at a time. If you want to hand over your AirTag to someone or share the AirTag location, you need to remove it from your iPhone and reset it to default. Other than that, there may be several other reasons why you might want to hard reset AirTag.
In this guide, we will show you the step by step guide to to factory reset Apple AirTag.
Remove and Reset AirTag from Find My Network
When you connect an AirTag with your iPhone, it registers with your Apple ID. If you want to give your AirTag to someone else, you must remove it from your Apple ID and it must reset the AirTag to factory settings automatically. So, let us see how to factory reset AirTag by removing from Find My Network on iPhone.
Make sure you have the AirTag near your iPhone and it is not far away or lost. If you are resetting your AirTag because it is lost, there is a Lost Mode you can use to get back your AirTag.
On your iPhone, launch the Find My app and go to the Items tab at the bottom of the screen.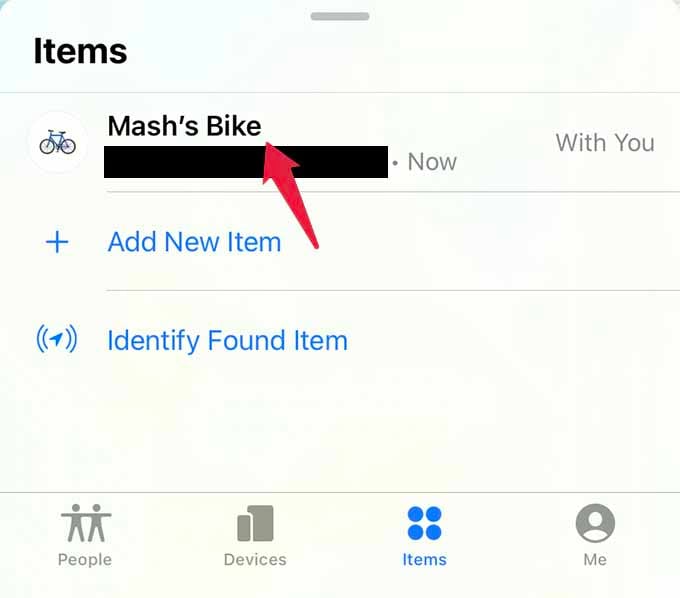 If you have multiple AirTag registered to your AirTag, you will see a list of devices. Tap the AirTag you want to reset and remove.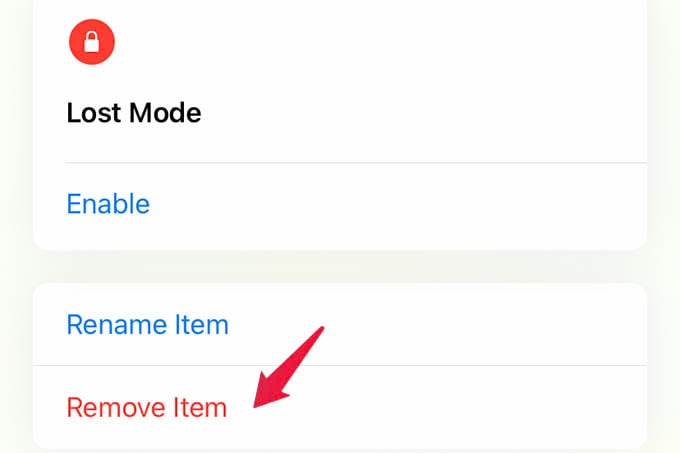 Pull up the popup window and tap the option "Remove Item."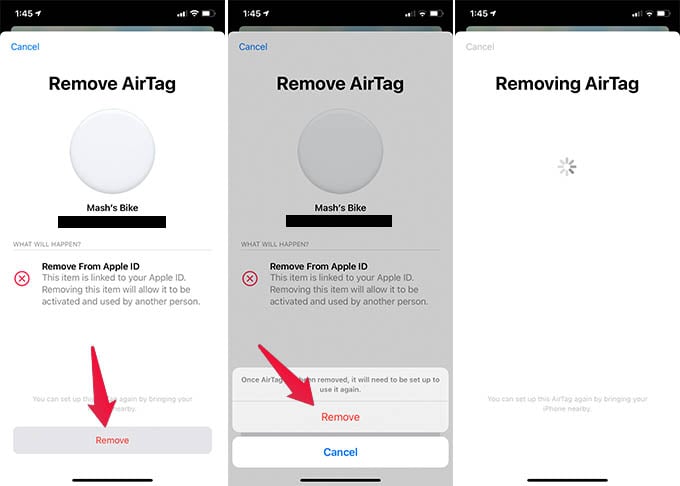 The next screen will show you warnings about removing your AirTag from your Apple ID. Tap the Remove button there.
Now, confirm to remove the AirTag and wait for the AirTag to get reset to factory settings.
Once you reset AirTag to default settings, it goes to the setup mode. Now, you can hold the AirTag near your iPhone or someone else's iPhone to see the AirTag set up popup screen.
Related: How to Stop an App from Using Cellular Data on Android
Factory Hard Reset AirTag
Removing your AirTag from Apple ID and Find My app normally do the job, but sometimes, the AirTag may still be stuck in between the reset process. Even if your remove AirTag from your iPhone, the AirTag setup popup may not appear with other iPhones. If you are facing issues with the AirTag setup, go with the hard reset way.
To hard reset AirTag, firmly press the metal cover on top of the AirTag and twist it anti-clockwise to remove it.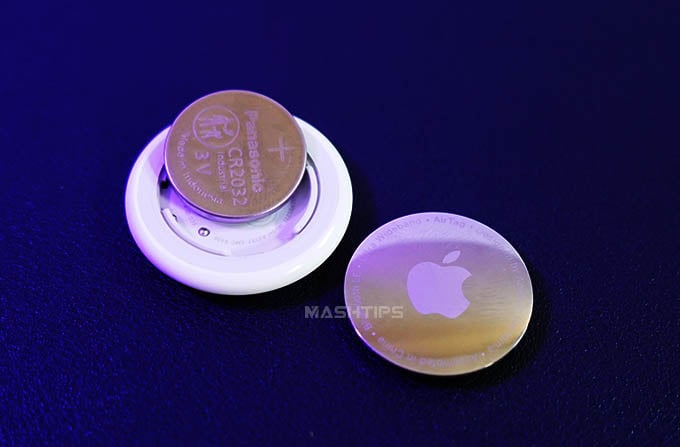 Now, remove the AirTag battery by pulling it out gently. Reinsert the battery and wait until your AirTag makes a sound.
Once your AirTag makes the sound, remove and reinsert the battery and repeat the same five times. Make sure you hear the sound every time you repeat the step.
That's it. Your AirTag is now completely hard reset to factory settings. Now, push the stainless steel cover back in and twist it clockwise to lock the battery compartment.
Once you hard reset AirTag, it will work with any iPhone. Hold the AirTag near your iPhone to see if the setup popup comes up. In case you cannot see the popup on any older iPhones (other than iPhone 11 & 12), you can set up AirTag from the Find My app.