Apple removed the battery percentage indicator from the status bar for iPhones starting from iPhone X. If you ever used an iPhone with a home button, you would know how easy it was to check your current battery percentage. Apple is now bringing back the battery percentage indicators to all iPhones.
Let's see how to get back the battery percentage indicator on the iPhone status bar on all iPhone models with a Face ID and notch.
Get iPhone Battery Percentage on Status Bar
For nearly five years, Apple had not returned the iPhone battery percentage indicator, which stayed the default for all iPhone users starting from iPhone X. Finally, with iOS 16, Apple reintroduced the iPhone battery percentage on the status bar for Face ID iPhones, like any Android phone on the market. Your iPhone must have installed iOS 16 or newer versions to enable this.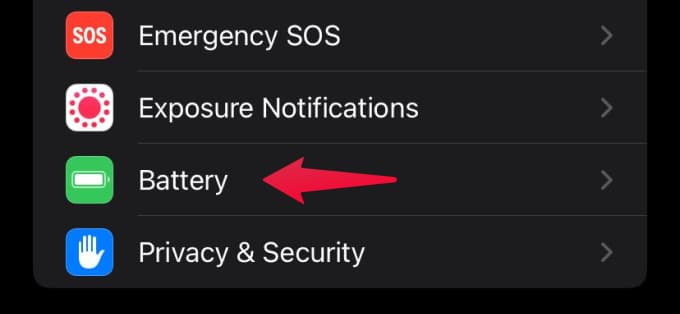 On your iPhone, open the Settings app and go to the Battery option.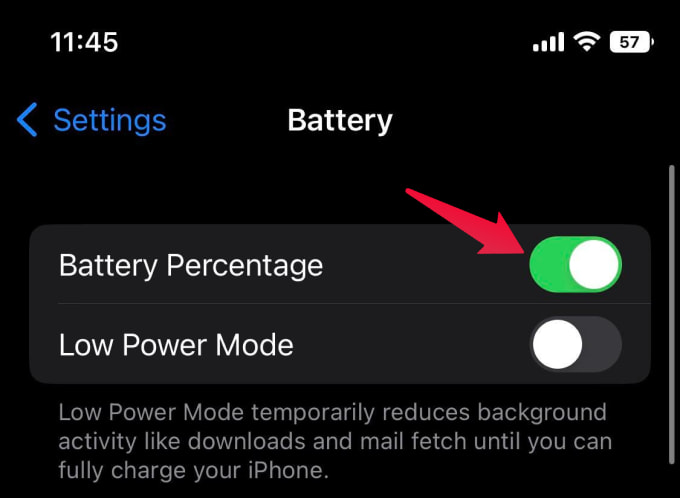 Toggle on the "Battery Percentage" option from the screen.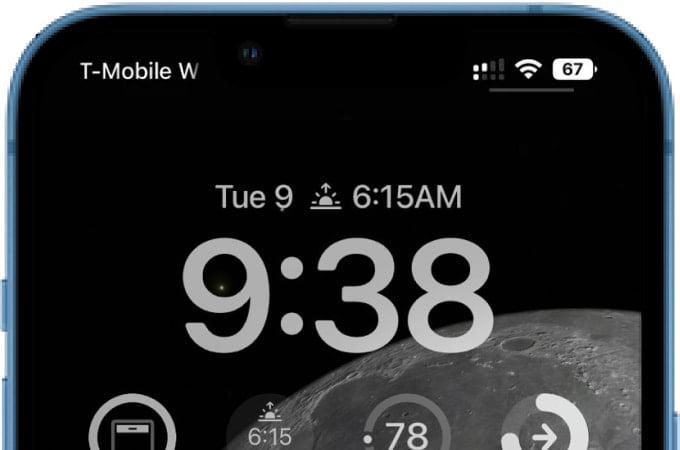 You will then see the battery percentage indicator value inside the battery icon on the status bar at the top-right corner of the screen. Once you enable the percentage indicator, you will not see the old battery level bar until you turn it off.
Related: How to Optimize iPhone Battery Charging for Long Life
Why Is My iPhone Not Showing Battery Percentage on Status Bar?
The new iPhone battery percentage indicator is limited to specific versions of iOS and iPhone models. Even if you bought a brand new iPhone recently, you might not find the battery percentage indicator on the status bar. At the same time, some older iPhones like iPhone X and XS get the battery percent indicator option.
In case you wonder, here is the list of iPhone models that cannot show the battery percentage indicator on the status bar:
iPhone XR
iPhone 11
iPhone 12 Mini
iPhone 13 Mini
From this, it is evident that Apple is rolling out the option only to those iPhones with a Retina display of at least 5.8-inches. The iPhone models from the above list will not have the battery percentage indicator. A thing to note is that iPhones with a home button (iPhone SE, SE2, SE3, 8, and any older iPhone)
If you are still missing the battery percent indicator on your supported iPhone, check if it runs an older version of iOS. Initially rolled out for Developer Beta, the iPhone battery percentage indicator will only be available on iOS 16 or newer. Ensure that you update your iPhone to the latest version of the iOS before trying to enable the battery percentage.
Although battery percentage is not shown on your Face ID iPhone, there are quick ways to see the iPhone battery percentage without pulling down the Control Center. This includes battery widgets on the lock screen, home screen widgets, and shortcut automations. For unsupported iPhone models, try these alternative methods to show battery percentage on iPhone.