YouTube PIP feature is an handy feature for smart phone users. You can move the playing YouTube windows to one side and work something else while playing video. Even you can check your messages or email while watching a video on YouTube. You don't need to close the YouTube app as you can keep that in a floating window and use other apps.
Though Google has released the YouTube picture-in-picture mode for Android long ago, it has come bit late for the iOS users. In this article, let's see how to get YouTube on a floating window on your iPhone.
Get YouTube Floating Window on iPhone Using PiP
YouTube PiP mode is available on iPad and iPhone for all premium subscribers worldwide. If you are a free user and residing in the US, you can use YouTube PiP mode. Let's see how to get YouTube app on a floating screen.
Enable Picture in Picture on iPhone
By default, Picture in Picture is enabled on all devices running iOS 15 or later. If not, you can follow the below steps to enable PiP on your iPhone.
On your iPhone, tap Settings->General.
In the General screen, tap Picture in Picture.
In the new screen, make sure the field Start PiP Automatically is set to green or on.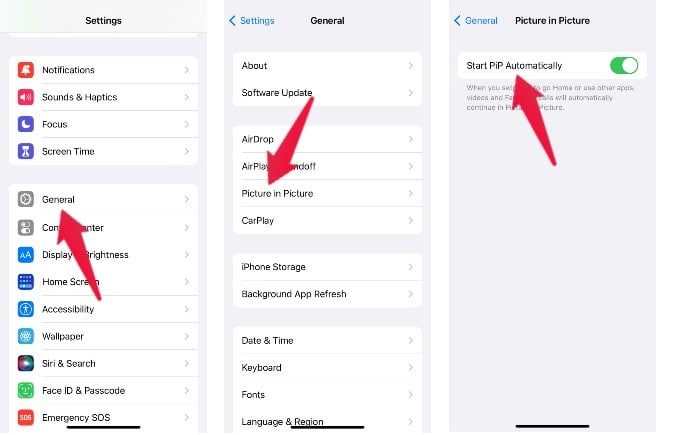 That is all you have to do on the iPhones settings to get the PIP Youtube feature. Now, let's do a setting in the YouTube app.
Enable Picture in Picture on YouTube
Before trying out the feature, you also need to check whether YouTube PiP is enabled on the YouTube app.
On your iPhone, launch YouTube app.
Tap your profile icon at the top right.
Scroll down and tap Settings.
In the Settings screen, tap General.
Make sure the field Picture-in-Picture is set to on.
Now, to try out the feature, exit the YouTube app by swiping up from the bottom of the screen. Make sure you keep your iPhone in Portrait mode (vertical) and not horizontal.
Can you see the YouTube app on a small floating window on your screen?. You can move and keep it wherever you want. Plus, you can also minimize and keep the floating window of YouTube.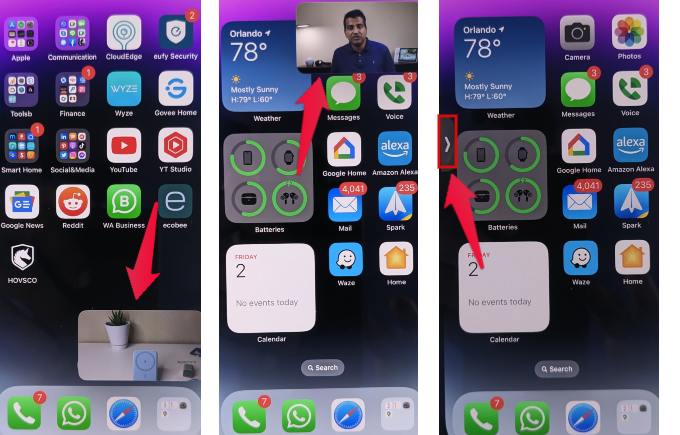 Keep Playing Videos While You Browse on YouTube
Do you want to search for something on the YouTube while watching a video? Then, you can make use of the mini player on YouTube app. Let's see how to do that.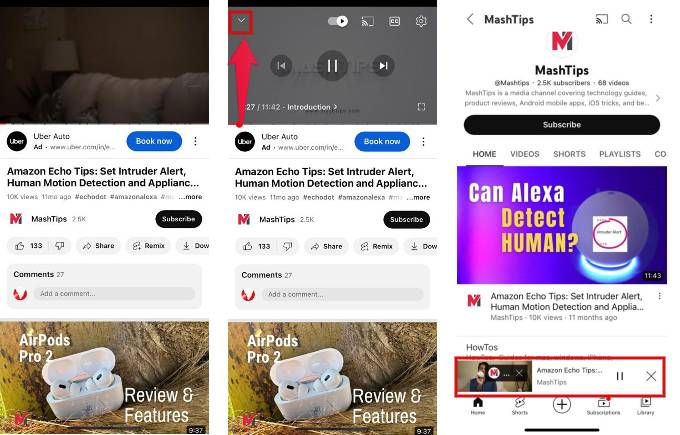 Launch YouTube on your iPhone and start playing a video
Tap on the video that is currently played on YouTube.
Tap on the down arrow shown on the top left.
Now, the video will get minimized and continues playing on the mini-player at the bottom of the screen. You can continue browsing YouTube or keep scrolling. You can pause or close the video from the mini player. To bring it back to the main screen, just tap the video in the mini player.
Zoom Videos on YouTube App (Bonus Tip)
Do you know? You can zoom the content in or out while watching videos in full screen on the YouTube app. This will come in handy if you want to take a closer look at a specific object in the video.
Play the video in YouTube app in full screen mode and touch the screen with your two fingers.
By holding the fingers on the screen, just move them away from each other.
As you move, you can see the zoom in effect and also the zoom level (eg. 1.4x) displayed on the screen.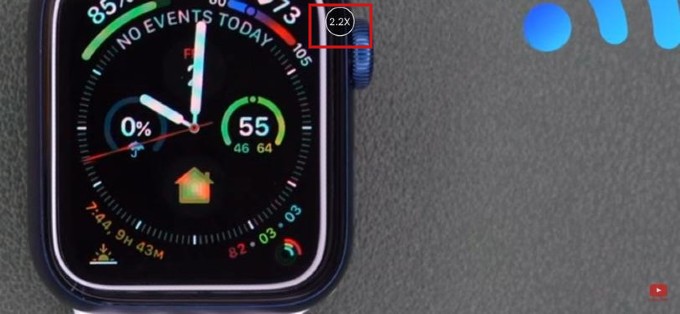 When you release the fingers, the video will continue playing at the new zoom level.
To zoom out the video, move the fingers towards each other.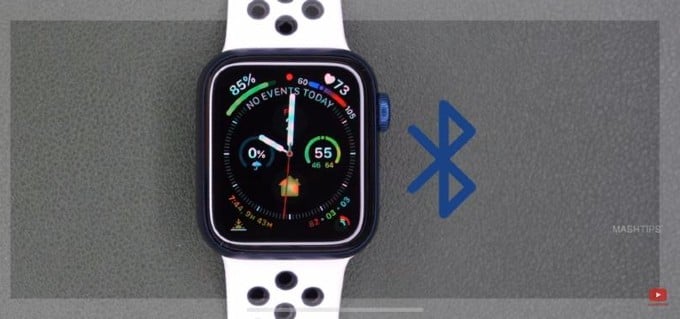 Well, YouTube Picture in Picture is a handy feature that helps to do multitasking on your iPhone while watching videos on YouTube.
FAQs: YouTube Picture in Picture
Does YouTube on iPhone have picture in picture?
To use Picture in Picture for YouTube on your iPhone, you need to have a premium YouTube subscription or you should reside in the US. Also, you need to make sure that your iPhone is running iOS 15 or later.
Can I multitask on iPhone with YouTube?
Yes. You can check your email, messages or use other apps by keeping the YouTube app in a floating window.
Why is YouTube PiP not working on iPhone?
YouTube PiP won't work if you are not a premium subscriber or are located outside the US. Also, you need to make sure you have enabled PiP on your iPhone and YouTube app.