Google Hotel Finder and Google Flight Search are the latest addition to Google's powerful search tools family. Google Hotel Search and Flight Finder is the best solution to get the best available price while you plan your next travel. Google Flight Search combines all available flights based on your location and stops and filters out the best price for you. This flight search tool offers the flexibility to adjust the dates, time, stop, airports, etc. to customize your trip that make sure you get the best rate available in the market for your airline ticket. Once you select the right flight, you can go to the corresponding link to that offer and buy the ticket.
Related: 15 Essential Google Search Tricks That You Never Used Before
Google Hotel Finder is a similar tool like Google Flight Search. Google is combining all hotels available in the search location and brings up in this dedicated search with the corresponding discount offered by the provider. Google Hotel Search tool make sure you see all the available hotels in a given area and let you change the booking date to adjust the price accordingly. Google Hotel Finder has an elegant interface and easy to interact on the front page. Based on the time and location you prefer, you can jump into Hotel booking link.
Google Flight Search
With Google Flight Search, pretty easy to search cheap flights with To and From address and travel date. There are other options to select Round Trip, Oneway, and Multi City options.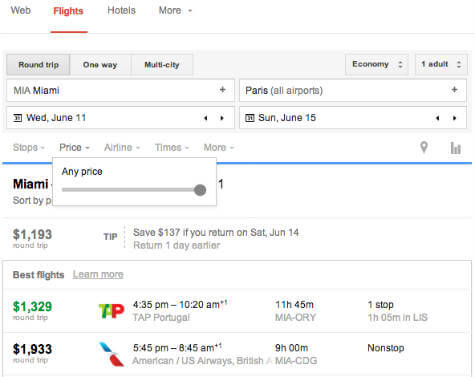 Additional flight search filters offer to add stops on the way to journey, select maximum and minimum prize selection, and also you can choose your favorite Airline if you prefer.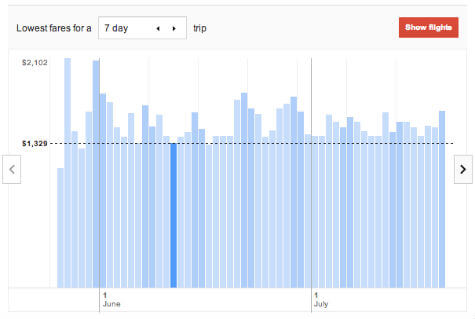 The best thing that I like from this Google Flight Search Tool is the Flight Fair Graph that represents the coming day's price, so you can quickly pick the lowest price date price.
Related: Best Sites to Save Money While Booking Flight Tickets
Google Hotel Finder
Google Hotel Saerch next to Flight link that will automatically populate the hotel list based on the date and place that you selected on Flight search. Additional filters are available based on the Hotel class and user rates.
Hotel Search site populates the list of hotels based on the location and time that you search for flights. This Google Hotel finder offers the filter options like Price, Hotel Class, User Rating, and Amenities. This Hotel Finder allows you to pick the lowest price day from a period if you are not specifically concerned about any particular date to travel.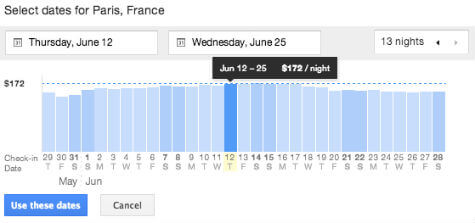 This Google Hotel Finder Fare Graph is same as Google Flight Search Fare Graph. You can pick the date for your hotel reservation based on the overview from the graph.
As you know, apart from Google Websearch, there are a bunch of other web-based tools built on Google search page to serves as the dedicated tools for different applications. These apps include a built-in scientific calculator, flight fly status, Google Tips Calculator, Weather display, etc. Please go through this article for 15 Essential Google Search Tricks That You Never Used Before! for more list of tools.
There are millions of sites to search for cheap flights and good hotels. However, Google did a great job by combining all the best deals to find out the cheap flights and bets travel hotel deal. Before you try other sites, it is nice to try a shot here on Google Hotel Finder and Flight Search.