WhatsApp is the most popular messaging service and works well with almost all of the Smartphones. WhatsApp let you know the delivery status of your message almost in real time. The two Grey and Blue ticks next to send message indicates Delivered and Read status of your message.
This is a nice feature to make sure that message delivered to recipients WhatsApp inbox. You can hide this delivery status if you turn off Read Receipts from WhatsApp Settings > Account > Privacy Window. Unfortunately, WhatsApp will hide the delivery status for your messages once you Turn Off Read Receipt, fair deal…. Right?
Some of us doesn't like this and need an alternative method to hide the message status on their inbox while want to see their sent message status. There is a work around to make this possible with few simple steps.
Related: How to See WhatsApp Message Delivery & Read Status?
We will show here how to do this without any additional app or rooting. We demonstrated most of the steps with Android and iOS screen shots. In WhatsApp, these steps will be similar in other platforms like Windows or BlackBerry OS.
Android and iPhone has notification option that can display few characters of new WhatsApp message on Smartphone even in lock screen. If you want to get a notification when you get a message, you have to turn on this from your phone's notification settings.

On your iPhone Settings > Notification > under Notification Style > WhatsApp > Allow Notification (turn on), Show in Notification Center (turn on), Show on Lock Screen (turn on).
Once you see the WhatsApp notification on your phone screen or WhatsApp main screen itself, do not open WhatsApp application sender window.
The first step is to turn on the Airplane mode on your phone. For Android Go to Menu > Settings > Wireless & Networks> Turn on Airplane Mode.

These Airplane mode can access quickly on Android: Hold power button > Phone Options > Airplane Mode > Turn On or you can turn on directly from Notification panel.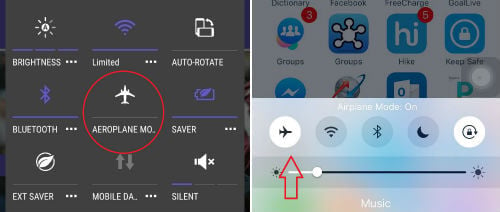 On iPhone Go to Settings > turn on Airplane mode or Turn on Airplane Mode from the Control Centre.
Once you Turn On Airplane mode, your phone will disconnect from Internet and WhatsApp Read Status will not update to the sender. Now you open WhatsApp application and can read your new message.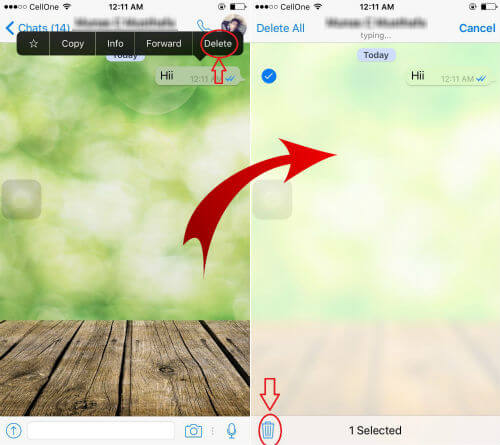 Delete the message immediately after reading from WhatsApp. On Android, tap on Message that you want to delete and click on recycle bin icon on the top. In iPhone, tap on massage that you want to delete and select delete and click on recycle bin icon on the bottom.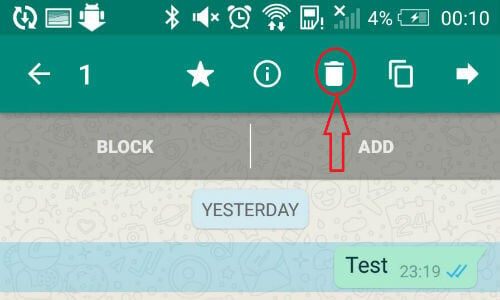 Now you have to close WhatsApp app from background before connecting your phone back to internet. In IPhone > Double click on Home Button and swipe up WhatsApp window from the screen. In Android, click on 'Overview button' and swipe WhatsApp from away.
Related: Best 7 Free Apps to Lock your WhatsApp and Facebook in Android
Now Turn off Airplane mode to connect your phone to internet. Android, Turn Off Airplane mode from notification panel or iPhone Turn off from Control Center.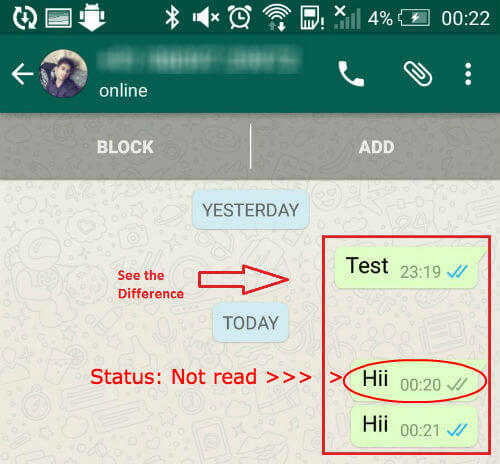 Now WhatsApp sender will see message unread status for the message that you deleted from your phone. You can repeat this trick to hide WhatsApp message read status for any sender or message that you want.