The best part of the year's simply around the corner and it is time to spread love and happiness. Is your loved one an Apple enthusiast? This time let us surprise them with some of the best HomeKit compatible gadgets. The Apple Ecosystem is not that popular but it is truly gaining popularity. And it is a great way to start your advent into home automation with these HomeKit smart gadgets.
Let us begin.
Best HomeKit Smart Home Gifts
Here is our list of the best HomeKit Smart Gadgets to look out for this holiday if you want to surprise your loved ones.
HomePod Mini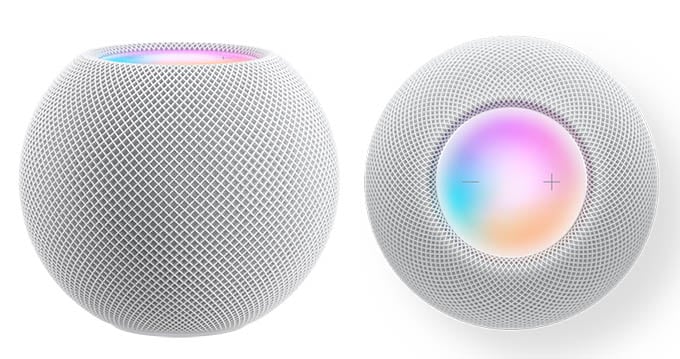 HomePod mini smart speaker is an essential gift you should consider for an iPhone user. Its not only a great gift option but also a complete home automation gadget. The HomePod Mini lets you do things with the help of Siri. The smart features include voice prompt and Siri access. The spherical design favors room-filling surround sounds with rich multimode audio.
A backlit touch surface on the top is from where you can control the HomePod mini. You can enjoy personalized contents right at your command. If you have a bunch of HomeKit supported home gadgets like smart bulbs, vacuums, garage doors, then you can sit back and tell Siri to get things done for you.
Related: HomePod mini Tips and Tricks: 15 Cool Things to Do with HomePod mini
Garage Door Opener
The Smart Garage Door openers are now coming with the Apple HomeKit support. There are quite a lot of good garage door openers that come with features like intruder alert and 24/7 live video tracking. There are a bunch of best smart garage door openers with the Apple HomeKit support including the Refoss RSG100 and the Meross MSG100.
The Refoss RSG100  is compatible with most of the major garage door openers out there. It is pretty easy to install and lets you control your garage door from the Refoss Smart app. There is the Auto Open/Close, scheduled timer, and many more good features, to name a few.
The garage door opener supports both Amazon Alexa as well as Google Assistant. The Voice control feature lets you control the door's opening and closing via your voice. The safety alerts include notifications and real time intruder trigger. You can also access the door opening and closing time log from the Refoss Smart app. 
Related: Meross Collie Review: Smart Wi-Fi Garage Door Opener with Apple HomeKit Support
Smart Door Lock
The biggest advantage of smart door locks is that you can lock or unlock your frint door right from your iPhone. Whoever you gift these to will love them since they will no longer have to use the keys to unlock the front door. We have gone through tons of smart door locks and we think the Yale Assure, Level HomeKit Smart Lock, and the Kwikset Premis are real game.
The Yale Assure is a WiFi Smart Lock with an integrated touchscreen. It lets you secure your doors with a number password rather than the traditional keys. Of course, there is an option for key locking but the number locking is far safer. With the HomeKit support, you can lock or unlock the doors with your iPhones or Apple Watch.
The next best alternatives to the Yale Assure are the Level Smart Lock and the Kwikset Premis. Both of these WiFi Smart Locks come with Apple HomeKit support. Both of them are identical in pricing and features. The Kwikset Premis also comes with an integrated Touchscreen, like the Yale Assure.
Related: The Ultimate Buying Guide for Smart Door Locks
Outdoor Camera
Outdoor cameras are essential, and that is why we think they are good gifts too. They act as your third eye when no one is home. The outdoor cameras have evolved now and most households look for Smart Outdoor Cameras. Some of the best Smart Outdoor Cameras come with voice control and Smart Assistant support.
The Netatmo wireless security camera can shoot in Full HD resolution. It offers crisp and clear footage with the integrated floodlight even at night. It is rated IP67 and is built to withstand harsh climates. Apart from the live stream and HomeKit storage, it comes with an encrypted SD card for local free storage. The Apple HomeKit support lets you control, access, and operate the camera with the help of Siri, right from your iPhones, iPads, and many more.
Related: 10 Best HomeKit Secure Video Camera for Indoor and Outdoor Security
Indoor Camera
Indoor cameras are equally important as outdoor cameras. Most of the traditional indoor cameras lacked features and video quality. But the new Smart Indoor cameras are feature packed and offer wireless connectivity. Among some of the reliable Indoor cameras, the Aqara Security Camera is simply the best when it comes to the Apple HomeKit support.
It supports Homekit Secure Video and includes end-to-end encryption. This gives the highest level of security and privacy. The security camera features a 140° wide-angle lens and can record footage at HD 1080p. There is also the IR night vision recording. You can make voice calls while live-streaming footage. The Aqara Homekit Secure Video camera works on 2.4GHz WiFi. Once connected, it sends alerts to your phone when the motion sensors get triggered. It is simply one of the best Smart Indoor Cameras to gift your loved ones this Christmas.
Thermostats
Smart thermostats can do much more than just controlling the household AC and heating system. They let you wirelessly control the temperature through an app or via your voice assistants. The new smart thermostats come with Apple HomeKit support and let Siri control the temperature.
Ecobee smart thermostat works well with almost all HVAC systems. The Ecobee Smart thermostat comes with Voice Control and holds an upper edge among its peers. It comes with both Alexa and HomeKit support and lets you control your room's ambient temperature using your iPhone or HomePod mini speaker.


Related: Wyze Thermostat Review: Best Budget-Friendly Smart Thermostat
Motion Sensor
The wireless motion sensors are a great addition to your smart home set up to keep your house safe from the intruders and thieves. Gift one to your loved ones and keep them safe as well. The Onvis Smart Motion sensor is one of those useful motion sensors that could help automate your entire home.
This HomeKit smart motion detector acts as a remote trigger that gets activated by simple motion. What's more, it can even track the ambient temperature. So far, the Onvis Motion sensor is simply the best HomeKit supported Smart Motion Sensor that you could get online. 
A good alternative that we found was the Elgato Eve Motion Sensor. It is a wireless motion sensor that offers effortless control via your connected devices. The Apple HomeKit support lets you operate it with voice commands and many more. Eve motion sensor a good alternative to look out for if you think the Onvis Smart Motion Sensor is not your thing.
Flood Sensor
Flood sensors detect water leakage in and around your home. It is good to have one in your home as water is precious and we cannot afford to waste it anymore. From all we have tested so far, the Fibaro Flood Sensor is a decent option for the Apple users to equip their HomeKit smart home setup.
The Fibaro Flood Sensor is an Apple HomeKit enabled water leakage detector that protects your home against possible water damages. You will get quick notifications on your iPhone whenever the it detects water leakage. The device includes an alarm as well as a visual signal.
Outdoor Sockets for Yard light
The outdoor smart sockets can do a lot of things the native, outdated sockets cannot. These can be a great gift for a HomeKit user who would even love to have automated plugs outside. These smart plugs come with Apple HomeKit support and let you control the connected devices with your voice. These sockets are rated IP44. They come with durable, waterproof housing with sockets covers which help prevent rain from getting in.
The best outdoor smart sockets with Apple Homekit we have come across support are the Meross and the Wemo Outdoor Smart Sockets. The Meross Smart Outdoor Socket is quite compact and lets you control everything like your with your voice. It comes with added features like the scheduled on/off, timer, and smart power analyzer.
Another great set of smart sockets that offers excellent performance is from Wemo. It works with the Apple HomeKit and lets you control all your connected gadgets. The outdoor smart socket requires an active WiFi connection and the Wemo app to efficiently automate your home's outdated gadgets.
Related: Rachio R3e 8-Zone Smart Sprinkler Controller with Smart Watering
Indoor Wall Socket
Smart plugs are everywhere and it is important remember this while looking to gift someone with HomeKit devices. Some of the best smart WiFi Outlet Plugs for Indoors now come with Apple HomeKit support. With the HomeKit support, you can keep track of your connected devices, turn them on or off simply by prompting Siri.
The best indoor smart plug that we think could be a game changer is the Refoss Smart Plug. It can transform all your outdated gadgets into smart gadgets. There are features like the scheduled On/Off and Energy Status indicators.
Meross WiFi Indoor Smart Plug With Apple HomeKit support is pretty much convenient to use. It comes at roughly the same price as that of the Refoss Smart Plug. All that matters is your personal taste and the features that you look out for. 
HomeKit Power Strip
Having a smart Power Strip offers a number of advantages. Being equipped with multiple outlets lets you connect more gadgets and lets you control hands free. Some of the best smart power strips out there are now rolling out with Apple HomeKit support.
The best Apple HomeKit Smart Power Strip you can gift that special person is the one from Meross. This Smart Power Strip includes 3 outlets and 4 USB ports. The USB A ports offer a max output of 4A. To enable HomeKit remote control, you will need to connect it with your iPhones, iPads, or the HomePod. Once that is done, you can seamlessly control everything with your voice. The Power Strip works on the 2.4 GHz WiFi and yes, there is no need for an external hub.
A worthy opponent is the Eve Power Strip. It comes with the HomeKit support and lets you control it with the help of Siri. There are onboard buttons for physical control and even, the Eve app is pretty user friendly to use. This smart power strip offers 3 power outlets. There are no USB ports but the power strip is quite good as a whole.
Smart Switches
The best smart switches let you control your fans, lights, and everything with your phone or via your voice assistant. These smart switches now come with Apple HomeKit support apart from the Google Assistant and Alexa integration. The best smart switch to gift your loved one is the Legrand On Q. It is a smart Light Switch as we said and comes with voice prompt and virtual assistant support. The switch is easy to install and simple to use. It provides you with an easy and secure way to control your home. You can use it to control thermostats, light bulbs, and fans with ease.
If you think the Legrand On Q is expensive, then you can either go for the Meross or the Lutron Caseta Smart Switches. These switches offer HomeKit support and they come at a minimal price range. Both of them are pretty easy to install and do not require much of a strain on your part.
Related: Hands-on with Govee Flow Plus Smart LED Light Bar: Affordable Smart Ambient Light
Table Lamp
This smart lamp from Meross is a WiFi enabled home essential that comes with the Apple HomeKit support. Apart from the HomeKit, it is compatible with Alexa and Google Assistant. The virtual assistant compatibility lets you control the lamp hands free. You can control the brightness and color of the light via the Meross app. With the HomeKit support, you can easily prompt Siri to dim or brighten the lamp for you.
The Meross Home app is from where you can customize the light and brightness. You can use it to emit white or any other specific light via the Meross app. There are other features like the Scheduled On/Off, timer, countdown, and many more. In order to remotely control the gadget, you should always keep it connected to your main WiFi.
LED Strip Light
LED strip lights are great gifts for anyone who loves to decorate their house with ambient lighting. The Meross Smart LED Strip Lights work with the Apple HomeKit. You can connect the LED strip to your iPhones and control them with your voice thanks to the HomeKit support. This LED RGB strip offers millions of color options and lets you light up the mood instantly. With the Meross Home app, you can customize and play with a lot of color scales on your own.
We are pretty impressed with is preset modes including the Night, Sleep, and many more. These preset offer the right amount of light for every occasion. It is one of the best smart LEDs with HomeKit support to gift your loved ones this holiday.
It is a fact that the Apple HomeKit ecosystem is not the popular smart home platform but, things are changing. The HomeKit ecosystem is evolving with availability of a variety of smart home gadgets. Our list includes almost all essential gadgets, ranging from thermostats, smart plugs, LED strips, and many more.