This is a simple MAC trick that is very useful when you want to insert a signed page at the end of the PDF document, add a picture into your PDF document or to combine two PDF documents. If you know this trick, you won't have to use complicated PDF editing procedures or download any application.
Open your PDF file by double clicking on it. It will open, by default, in MAC Preview; unless you installed other programs to read PDF files.
So, when MAC Preview opens a PDF file in content view, click on View tab and select Thumbnails.  You now see thumbnails of your PDF pages.
Insert Image into PDF
To insert an image file, simply select, drag and place the image file in-between the PDF thumbnails where you want to place the picture.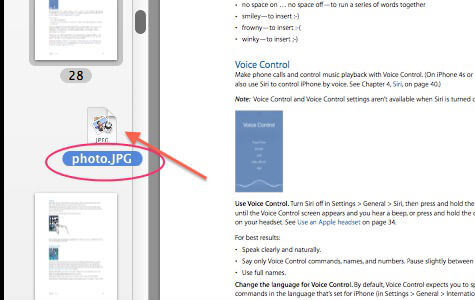 The picture will automatically convert to a PDF and combine with the destination PDF file.
Extract / Insert PDF Page into PDF File
Open the destination PDF file with MAC Preview and switch to Thumbnail view as discussed above. Select, drag and drop the PDF page into the destination PDF Thumbnail and now you will get the combined PDF.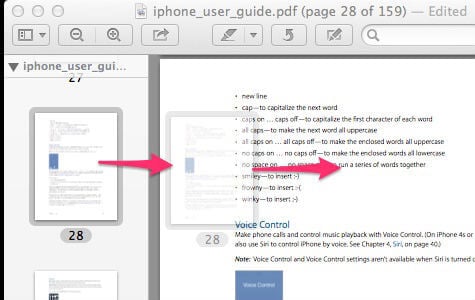 You can extract a single page or multiple pages from your source PDF by simply selecting and dragging out the pages from MAC Preview to the Desktop. This will create a separate PDF file with the selected pages.
Combine Multiple PDF Files
Open the destination PDF file and select thumbnail view. Drag the source file over to the destination file thumbnail and drop in desired location. Save the file with a new file name to avoid overwriting your other files.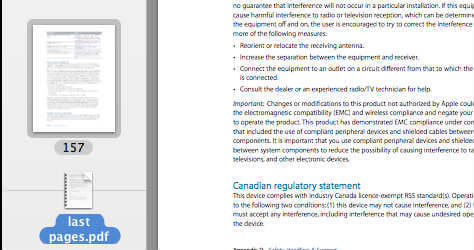 PDF Page editing is pretty easy with MAC OSX and there is no need for any third party apps other than the MAC Preview App.
Ever wonder how to convert web pages to PDF? Please see Convert Web Page to PDF using Google Chrome. We describing an easy way to add PDF file into your iPAD ad see here to know How to add PDF files and view on your iPodTouch / iPhone?