Apple recently released the much-awaited iOS 13 with a slew of features to keep fans and users happy. As someone who appreciates technology, I have both, an Android and iPhone, but don't usually compare them subjectively. Having said that, there are times when I wished Android had these iOS features that would make my life much easier.
Note that the current version of iOS is 12 and 13 is expected to roll out in the coming months. The current version of Android is Pie (Ver. 9) and version 10 is still in the works and not revealed yet.
Also Read: 10 Settings You Should Change to Secure iPhone
1. Faster OS Updates
Every time a new OS update is released by Apple, it is available for all compatible iOS smartphones immediately which is why the adoption rate for iOS 12 is over 80%. This matters because users then get the latest features as well as bugs fixes on iPhones and iPads.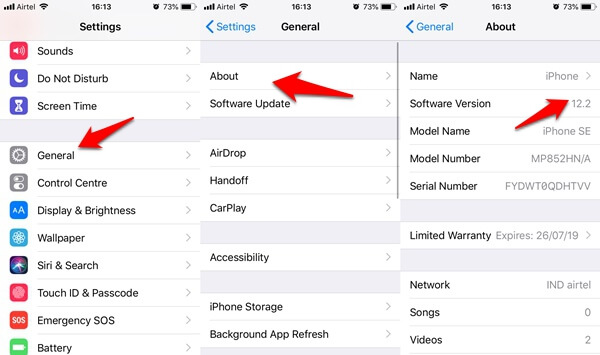 Android, on the other hand, is lagging behind because each manufacturer is busy developing its own skin and apps over the stock Android released by Google every year. This often leads to delays, depending on which manufacturer's phone you have, leaving Android users unhappy. As of May 2019, only 10% of smartphones have adopted Android 9.
2. Tap Status Bar
Let's say you are browsing a site or a blog on Safari. You keep scrolling until you have reached the end. How do you get back to the top? In iPhone, you will simply tap the Status Bar to scroll all the way back to the top automatically. This trick works in all apps on the iPhone.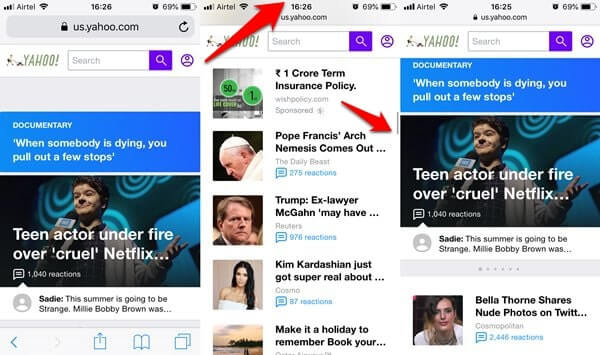 Unfortunately, in Android, you will have to scroll to the top manually which is cumbersome and waste of time. There's got to be a better way.
3. Screen Recorder
You can record screen using 3rd party apps on Android too but Apple does it better. You can quickly access the screen recorder feature from the Control Center and it will also record internal sound. Yup. This means any sound your phone makes will also be recorded.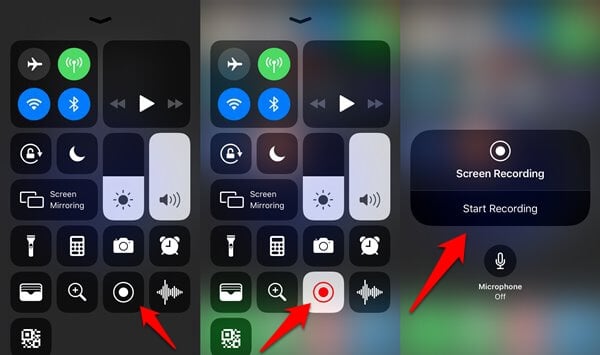 The system wide screen recorder in iOS works a lot better than any 3rd party app I have tried on Android. A few high end Android phones from Samsung's flagship series can also do it, but others simply don't.
Also Read: iOS ScreenTime: A Complete Guide to Parental Control
4. The Silent Switch
This is more of a hardware feature than software, I guess, but nonetheless, it comes with all iOS devices. A simple switch that you can flip without waking your phone and everything goes silent. The only Android phone that comes with a similar option is OnePlus. Others are still waiting and may never get it.
5. Complete Backup
This is probably one of the best features of iOS that I miss on Android smartphones. It was always so easy to take a system-wide backup of iPhones. All the app data and even settings are simply stored in the iCloud. Switching iPhones is super simple but expensive.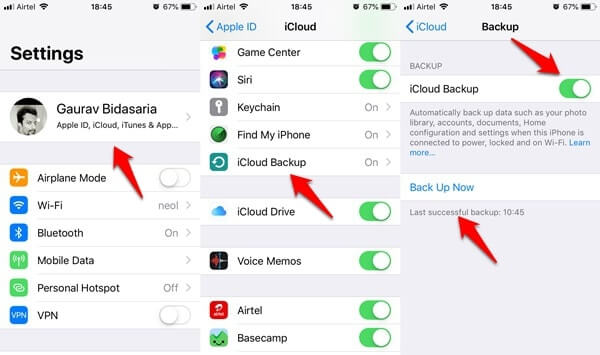 Google never offered a proper backup feature. Instead, users were at the mercy of manufacturers who were so busy putting their skin and bloatware apps on users, they forgot to provide a simple and functional backup feature. Sure there are 3rd party apps but still, nothing compares to the usability and ease of use that Apple offers.
5. Bloatware
Android phones are developed by a number of manufacturers and this fragmentation has resulted in multiple types of bloatware apps that users have to deal with. More often than not, these pre-installed apps aren't good enough, and sometimes, you just can't delete or uninstall them.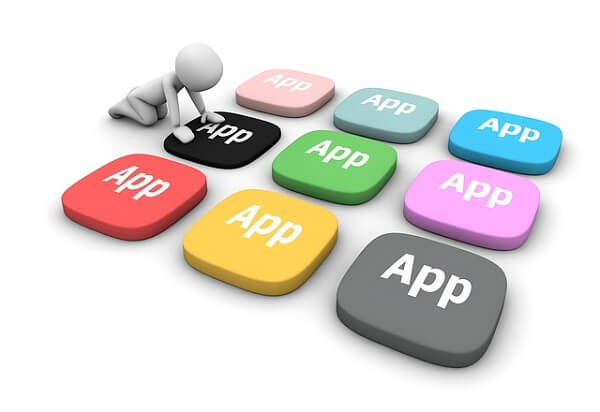 I never saw an iPhone with Facebook or other apps pre-installed. Just some Apple apps that are actually pretty good, and you can uninstall some of them.
6. iMessage
Speaking of pre-installed apps, one of another cool feature of iOS is iMessage. A single app that you can use to send SMS and MMS messages to non-iOS users too. But if the recipient also has iMessage, it turns into a powerful messaging app. You can send text, images, videos, location, sound, and more. It connects with quite a few 3rd party apps too.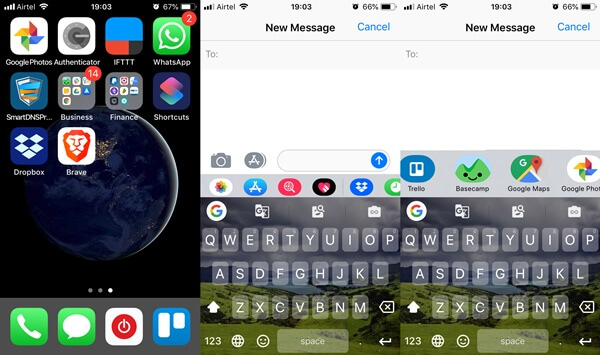 Android users recently got a better messaging app that you can access in your browser. While it's a start, it has still miles to go before it can compete with the likes of iMessage.
Also Read: 5 Best Budget Apps for Couples to Manage Personal Finance
7. Left Swipe
This is the feature that makes using iOS devices with a single hand so effortless. You just swipe from the left, anywhere on the screen, to go back one screen. Android phones have the back button that you have to tap. On a bigger screen, they tend to be harder to reach.
While back buttons work perfectly well, you will have to use both your hands to make it work. Also, the button is situated at the bottom of the phone whereas, in iOS, you can swipe from anywhere on the screen.
8. Previous App
I am not sure what to call this feature but it is super awesome. Say you are browsing Safari and there is a link that took you to another app. How do you get back to Safari? Take an example of App Store and Trello. I open Trello from the App Store and there is an option to go back to the previous app, App Store, at the top.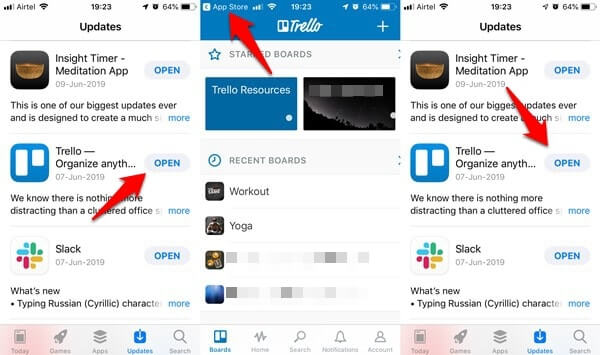 See, if you leave an app to open another, you can go back to it directly from the screen itself. There is an option at the top left corner. In Android, you will have to use the menu key to view all the open apps and then choose one.
9. AirDrop
I know Airdrop only works on iOS and macOS devices but it is so beautiful, seamless, and quick. Sharing files using Airdrop is as easy as pie. Android phones don't come with a native file sharing app. You can use 3rd party apps but they are usually full of ads.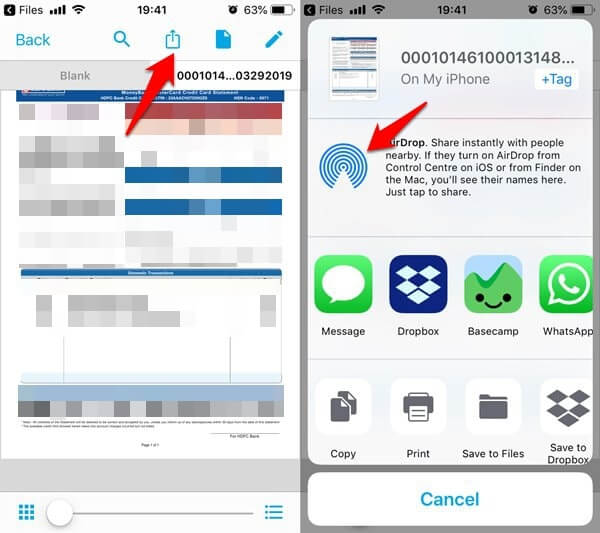 Google owns both Android and Chrome. Maybe, they can integrate both so that you could send files via Chrome? Chrome works on all platforms making it the only file transfer app you will ever need, that is if Google decides to go that way.
10. Gesture Navigation
Apple did away with the iconic single round button with the launch of their full-screen devices. So, how do you switch between apps? Gestures. It works everywhere and on every screen. You just have to swipe at the bottom of the screen to change.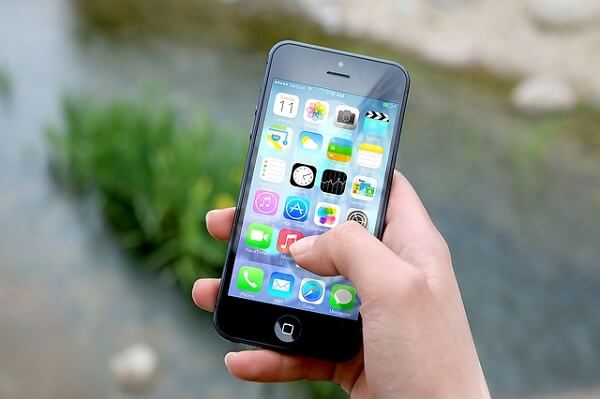 In fact, gestures in iOS are better than their Android counterparts. We saw earlier how you can go back by swiping from the left, and how to jump to a previous app with the status bar shortcut. iOS devices are very uniform and consistent across the entire OS compared to Android Gesture features.
11. Locate via Bluetooth
This is an iOS 13 feature, so you can say I am being unfair right now but the next Android version is almost a year away. Both Android and iOS or rather Google and Apple allow users to find, ring or even wipe their devices in case they are stolen. But what happens when your stolen or lost phone has no internet or signal?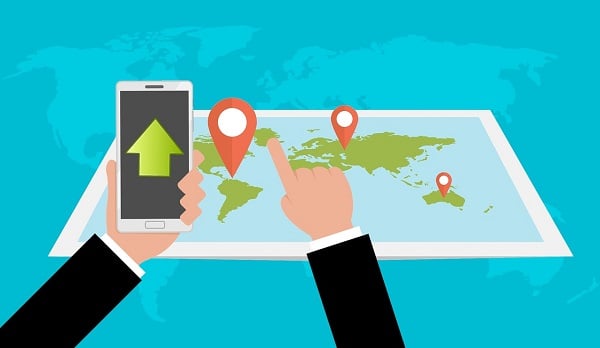 With iOS 13, you will be able to find your missing phone using Bluetooth. This will work without an active Internet or even a cell tower signal. Cool.
12. Hide My Email ID
This is a new feature that was announced in iOS 13 and it will come in very handy to users who are worried about privacy. Most websites and apps ask for your email ID but if you are having trust issues, you can give an Apple email ID instead.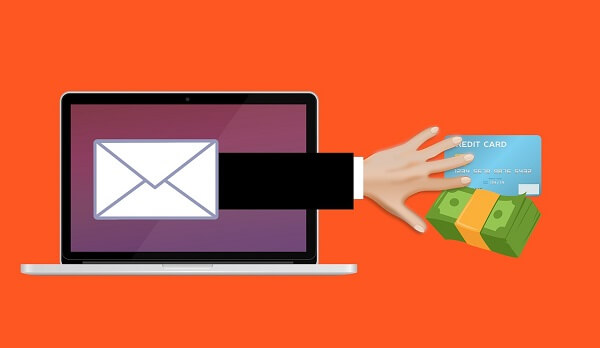 All the emails will be routed to your preferred email ID via the Apple email ID. This way, your original email ID remains safe and out of reach from spammers and bad actors.
iOS Features in Android
These are some of the best iOS features that I feel Android should adopt ASAP, hopefully in the next major version which is Android Q. Do you feel the same? If you know of and use an iOS feature that you wished were also present in Android, do share in the comments below and we will edit the article to include it.