Netflix is popular with its interesting titles and TV shows with high-quality streaming. Certain plans on Netflix support streaming in 4K, which will give you the best watching experience in your larger 4K TVs. Though, many are unaware that they can even stream 4K movies and TV shows on Netflix.
Let's find out how to watch UHD or 4K content on Netflix.
How to Enable 4K on Netflix
In order to watch 4K Ultra HD content on Netflix, you need to have a reliable internet connection with good speed and a compatible device that supports 4K. According to Netflix, the following criteria should be met to watch 4K content.
A 60Hz TV or computer monitor compatible with Ultra HD streaming.
A Reliable internet connection with a speed of at least 25 Mbps.
A Netflix plan that supports Ultra HD
Check if your Netflix plan supports 4K Ultra HD
Netflix offers multiple plans for its subscribers and not all of them support 4K Ultra HD streaming. If you want to watch movies or TV shows in 4K resolution, then you should subscribe to the Premium streaming plan on Netflix. Let's see how to do that.
On your computer or smartphone, open any browser and log in to your Netflix account.
Next, click the Profile icon located on the top right of the Netflix Home page and then click on Account from the drop-down list shown on the screen.

On the Account page, look for the section Plan details where you can see your plan name. If it shows any plan other than Premium, then click Change Plan.

A new page titled Change Streaming Plan will be displayed on your screen. In that, click on the plan titled Premium which costs $17.99/£13.99 per month.

Then, follow the on-screen instructions to complete the payment and upgrade the plan to Premium which supports Ultra HD streaming content.
Configure Streaming Quality Settings on Netflix
Some users prefer to watch the content on Netflix in low-quality resolution to save data. However, if you want to watch 4K content, then you need to make sure that the data usage setting is set to Auto or High.
Navigate to your account page as explained in the previous section. Then, go to the section Profile & Parental Controls and click on your Profile.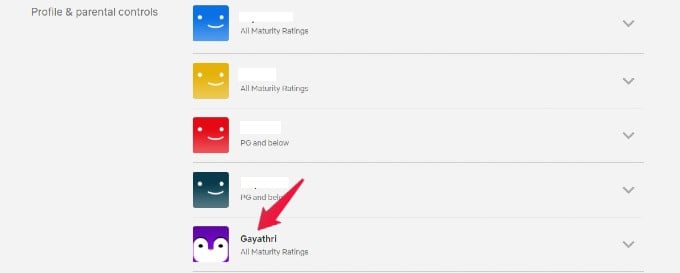 Here, click on your Profile name and look for the field Playback settings. Next, click on Change displayed on the right.

In the Playback settings, go to the section Data usage per screen. In that, make sure the value is set to Auto or High and click the Save button to save the changes.
Now, you can watch 4K Ultra HD movies or TV shows on Netflix.
Related: How to Clear Watch History on Netflix and Hide 'Continue Watching' from Everyone
Watch 4K in Netflix on PC
If you want to watch 4K movies/TV shows on Netflix on your computer, then your PC should be running Windows 10 or 11. For Mac users, you should have at least macOS 11.0 or later.
If Chrome is your favorite browser, forget about 4K as Netflix doesn't support Ultra HD on Chrome or Firefox. To watch movies/TV shows in 4K on a computer, you need to use Microsoft Edge to log in to the Netflix website. Or you can download and install the Netflix Desktop app from the Microsoft store. Since the Mac users do not have a Netflix app, you can stream Netflix in 4K using the latest version of Safari browser.
Regarding the hardware on your computer, Netflix has mentioned some guidelines on its official website. Also, your computer requires a 60Hz monitor to play Ultra HD content.
Does your computer satisfy all the criteria listed above and you have subscribed to the Premium Netflix plan? Then, you can start watching 4K movies/TV shows.
Watch 4K in Netflix on TV
Are you having a smart TV from providers like Samsung, Panasonic, Sony, etc with support for 4K Ultra HD? If Yes, then you can install the Netflix app on your smart TV and start watching movies and TV shows in Ultra HD quality.
To watch Ultra HD 4K content on Netflix on your TV, you don't need to change any settings on the Netflix app on your TV. Just you need to make sure your Netflix plan is upgraded to Premium and configure the streaming quality settings on your Netflix account as explained earlier.
If you are new to 4K, then you can check the Netflix website where it recommends a list of TV providers that can provide a better experience for its content. Netflix updates this list every year.
Related: How to Download Netflix Movies and TV Shows.
Watch 4K in Netflix on Smartphone
Though you won't get similar of watching on a bigger screen like TV or computer, still you can watch Ultra HD movies/TV shows in the Netflix app on your smartphone.
In addition to configuring the Playback settings on your Netflix account, you need to change some settings on Netflix mobile app to watch 4K content.
Launch the Netflix app on your Android/iPhone and select your profile icon in the Who's Watching? screen.
On the Netflix app home screen, tap the profile icon located on the top right.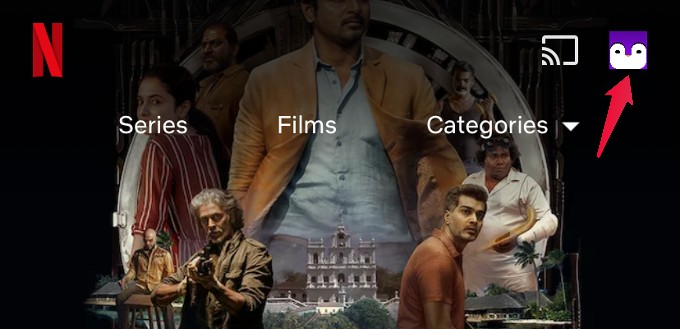 From the list of options displayed, tap App Settings.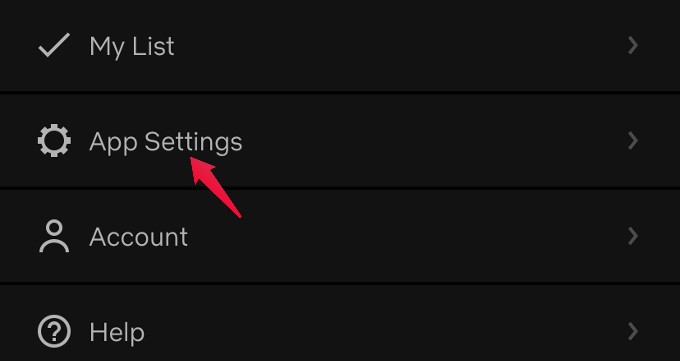 In the App Settings screen, tap on the field Video Quality.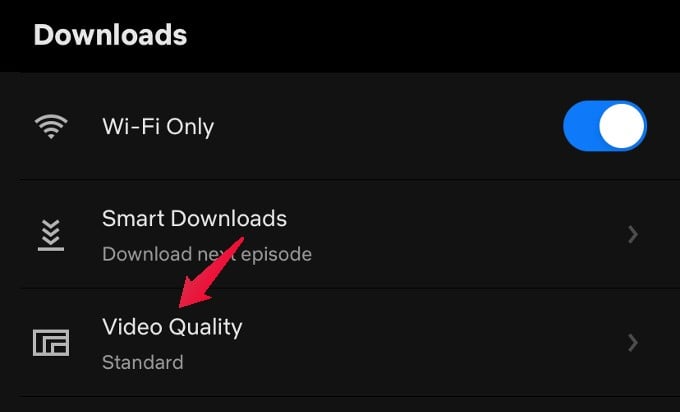 In the new screen titled, Video Quality, make sure the option Higher is selected.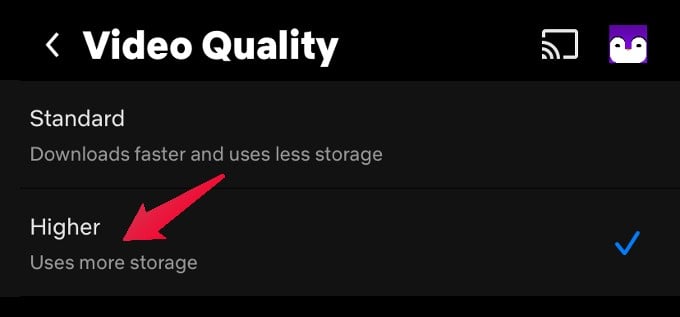 From now on, you can watch Ultra HD movies/TV shows provided you are subscribed to a premium plan on Netflix.
Related: 10 Best Google Chrome Extensions for Netflix
Find Ultra HD Titles on Netflix
Now, you are ready to watch 4K Ultra HD content on Netflix. However, not all content streamed by Netflix is of Ultra HD quality. To find out which movie/TV show is streaming in 4K, you need to check its description.
When browsing titles on the homepage, if you move your mouse over any title, you will see a small description of the movie/TV show. In that, you will see the logo for HD/UHD displayed as well.
However, this method of browsing the titles one by one is time-consuming. To avoid that, you can make use of the Search bar on Netflix. After logging into your Netflix account, click on the Search icon on the homepage, type "4K" or "Ultra HD" on the search bar.

Now, you will see the list of all the 4K Ultra HD movies/TV shows streaming on Netflix. Go ahead and select your desired one from the list and start watching.