Your smartphone has a lot more potential than you realize.  This article explores the third party apps that can help your iOS device expand your phone's features and functions. Best of all most of these apps are free and do not need any external hardware to use.
Now let's see the list of apps that can turn your smart phone from a simple doc scanner into a heartbeat monitor.
iOS CamScanner
CamScanner is a nice app that convert your Smartphone into a Scanner. This app utilizes smart phone camera to take the picture of the document. The best feature that distinguish this app from a regular photo app is this app auto detects and adjusts the document orientation and crop beautifully. You can manually set the crop location, picture brightness and other color tone of the document before save the the document using this app.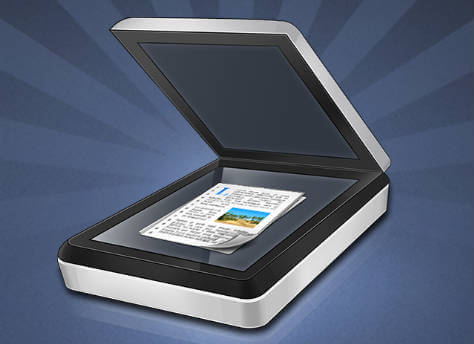 You can share this document by email or save into your photo album and also supports the PDF conversion of the scanned document that you can email directly from the app.
Download from: iTunes
Speed Test by Oookla
This app helps you to test the Internet connection and speed of your network. Mobile speed test app offers the features with real-time graphs. This app comes handy to troubleshoot or verify the speed and you can track past tests with detailed reporting and share results.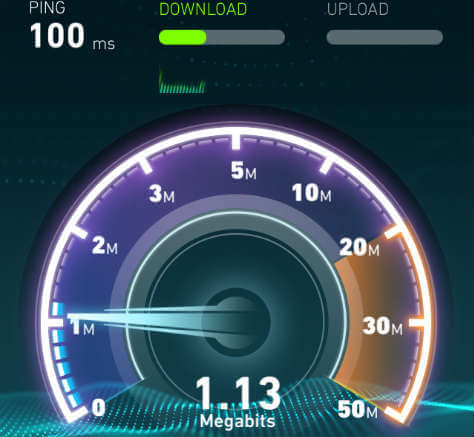 You can also use this app to compare the speed of other free WiFi signals to decide whether the available free WiFi meets your desired speed before you use your 4G connection.
Download from: iTunes
iOS Barcode Scanning Apps
This QR Code Scanner app going to save money on your next shopping.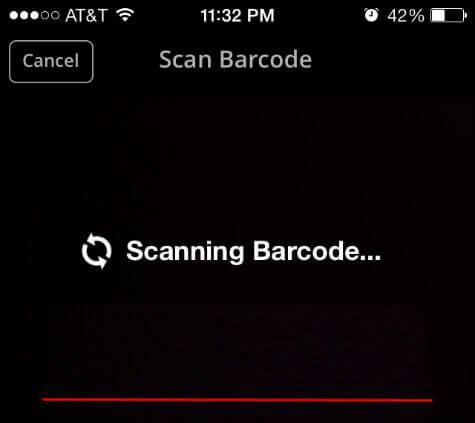 You can use the same barcode app to scan and add a website or contact list with a quick QR Code Scan (Best free apps to scan QR Codes).
Related: Best iPhone shopping apps to scan and compare prices
A simple bar scanning of your product will bring you the price list of that product both in online and your local store.
Download from: iTunes
iOS Heart Rate Monitor
Instant Heart Rate uses your iPhone's camera to detect the pulse from your fingertip. Just place the tip of your index finger on the iPhone's camera, and in a couple of seconds your pulse will be shown on the phone screen.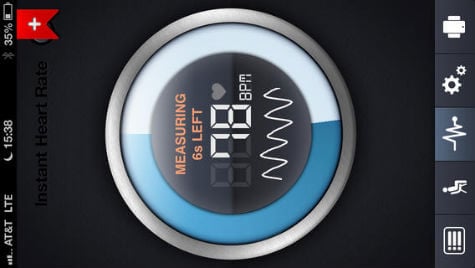 Instant Heart Rate will beep with your pulse. This app displays a real-time chart of every heartbeat that sense on your fingertip.
Download from iTunes: (Free Version / Paid Version)
iOS Unit Converter
This is an essential free app that converts dozens of measurements and types. Simple to use if you need to convert an area, angle, speed, force or volume to different units.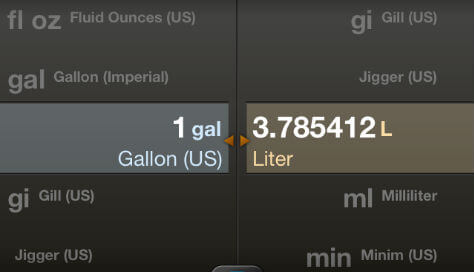 Unit Converter is an easy tool that can use to convert units on your requirement. Unit Converter comes with 13 categories containing hundreds of conversions and you can create new conversions based on your need.
Download from: iTunes
MapMyRun is a fitness tracking application that enables you to use the built-in GPS of your mobile device to track all of your fitness activities. Record your workout details, including duration, distance, pace, speed, elevation, calories burned, and route traveled on an interactive map.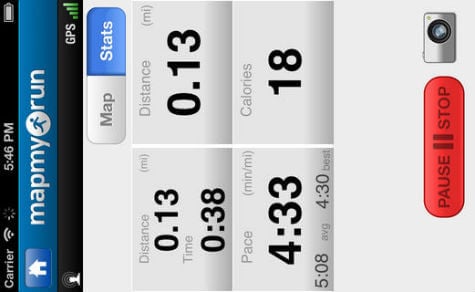 You can save and upload your workout data to MapMyRun where you can view your route workout data, and comprehensive workout history.
Download from: iTunes
Over 40 Magnifier and Flash Light
Flashlight integrated with a digital magnifier in iOS that can use magnify and see the tiny letters that are an essential app see menus and receipts in dark restaurants. This app helps your to magnify from 1x to 10x.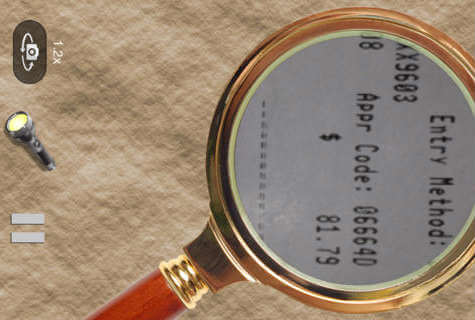 The flash is used to light up the image when you touch the 'flashlight' icon on screen. Continues use of the flash may dramatically decrease battery life.
Download from: iTunes
iOS Re Universal Remote Control
The Re Universal Application and Accessory turn your iPhone, iPad or iPod touch into a universal remote control. Control your TV, Cable or Satellite Box, DVD player, Audio Receiver and other home entertainment devices using infrared.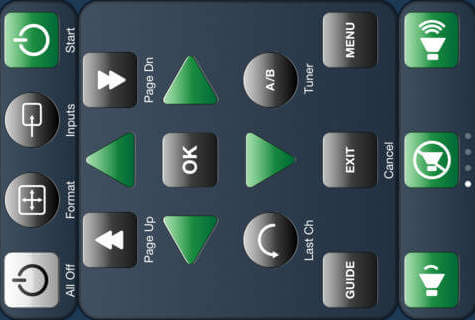 Important: You must purchase the Re™ IR Accessory from the NewKinetix website or other retailers for this App to control devices.
Download from: iTunes
Cleartune – Chromatic Tuner
Cleartune is a paid app, but considering its efficient design and good review, we would like to include this app in our list. Cleartune is a chromatic instrument tuner and pitch pipe that allows you to quickly and accurately tune your instrument using the built-in mic in your iPhone or using an external mic on your 2nd or 3rd generation iPod Touch. Cleartune features a unique "note wheel" interface allowing you to quickly find your pitch, paired with a highly responsive fine-tuning meter for the perfect tune.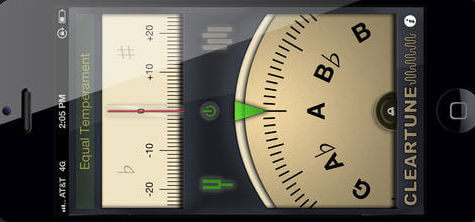 With support for custom temperaments, transposition, notations such as solfege, adjustable calibration and more, Cleartune packs more power than most pro tuners, yet is simple enough for everyone to use. Cleartune can tune an acoustic or electric guitar, bass, bowed strings, woodwinds, brass, piano, tympani, tablas and any other instrument that can sustain a tone.
Download from:  iTunes
Please share your cool apps capable to extend this list. So far we think these are the essential apps that can use in day to day life and worth mentioning here.