Android 11 is just around the corner. If the ongoing pandemic doesn't get to have a say, we might get a final Android 11 release in less than 60 days. That means the current Android 11 Beta 2 is a very good stage to judge the final version. While a lot of you may not be getting the Android 11 update anytime soon, a lot of you will.
When you do, there are some Android 11 features you will want to take advantage of. Here we deliver you the best Android 11 features you would not want to miss.
Top New Features In Android 11
Android 11 is full of major and minor tweaks and changes. However, there isn't any major visual overhaul, like Android 5.0 or Android 8.0. Here are 25 Android 11 features that you should know about going in.
1. New Notifications Shade UI
Notifications are one area where Android has been better from the very beginning. It's also an area that Google seems to play around with the most on Android. Just as will each year, Android's notification shade is getting some visual tweaks.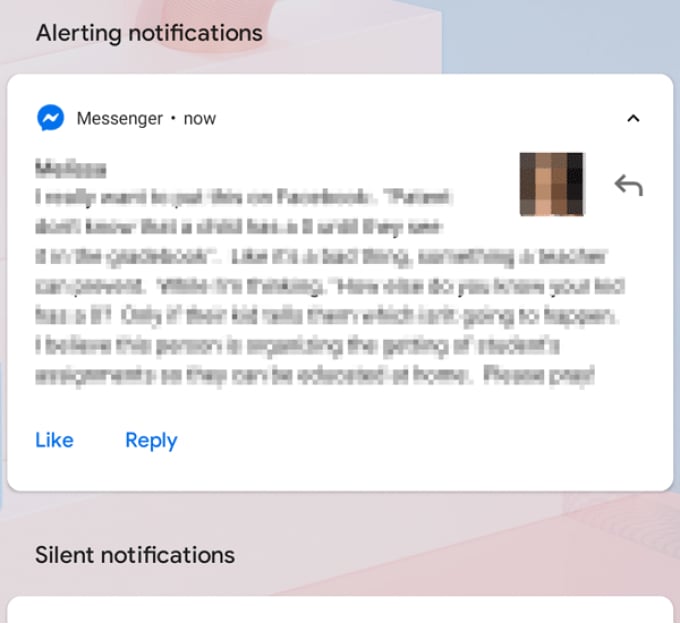 There are gaps between notifications, again. They are wide and far more obvious than they used to be in Android 5.0. These gaps only appear between notification categories. So similar notifications are still stacked together without any gaps.
This is supposed to organize your notifications better. But then, the gaps also stretch out your notifications list considerably. That makes it feel more cluttered and not as organized as Google would think.
2. Chat Bubbles
Chat bubbles are a new Facebook Messenger-like interface for messenger apps. It makes it easier to access multiple conversations anywhere with a floating bubble. The chat bubble for any other messaging app will be as same as the floating chat bubble on Facebook Messenger. The chat bubbles feature was integrated into Android 10 beta last year. However, the feature didn't make the cut for the final release. But it is here now in Android 11.
Not all apps support this feature right now. However, when Android 11 is officially released, other messaging apps like WhatsApp, Facebook Messenger, SMS apps, Telegram, etc. may also take advantage of it.
3. Conversations
Chat bubbles aren't the only new thing happening to your texting experience on Android 11. There's also a new notification category called Conversations. This lists all notifications from messaging apps such as WhatsApp, Facebook Messenger, Skype, etc. These notifications are automatically moved to the top of the notification shade. This makes them more accessible and less likely to get ignored. This is helpful for those who get a ton of notifications.
4. Prioritize Conversations
Android notifications are also taking a page out of Gmail's book. In Android 11, you can mark conversation notifications as important. You simply need to long-press on a notification to bring up options as before. In Android 11, these options contain the option to set a priority for the said conversation. New messages from such contacts will show up at the very top of the notifications. You'll also see the contact picture of such a contact in the status bar instead of the app icon.
5. Notification History Shortcut & Toggle
Have you cleared a notification and then immediately regretted doing it? In most cases, you can still go to the app and get that notification. But then what app was that notification from? Android has always had a log of all notifications that you receive. This log is hidden, although you can still find it.
To fix that little problem, Google has been working on a notification history feature. Essentially, the notification logs from before are getting a revamped UI. Moreover, Android will now make it easier for you to find it. A new History option replaces the Manage option under the notifications in the notification shade. When you tap on it, as you would guess, it will take you to the new Notification history page.
This new page lists all the notifications you have dismissed throughout the day. If you're not a fan, this feature can also be turned off.
Related: How to See Android Notification Log History On Android 10 & Earlier
6. Mute Notifications During Video Recording
Imagine you're capturing an important moment on video with your phone. And then someone calls you and your phone starts ringing and the video is ruined. Maybe you get a notification. It makes your phone buzz or makes a sound, and now your video is ruined. With Android 11, you never have to face a similar situation again. You'll still see the notifications, but they won't make a sound or vibration.
7. Hide Silent Notifications

Android 10 introduced a new category of notifications called Silent notifications. Basically, you can long-press on a notification to make it silent. This makes all notifications of its type from an app silent. These notifications are also pushed down on the notification list. Android 11 will let you simply hide these notifications. You can find the toggle for this in Settings > Apps & notifications > Notifications > Advanced.
8. New Screenshot UI
Taking screenshots has been possible on Android since Android 4.0. However, it has been possible on OEM Android skins for a lot longer. Similarly, editing those screenshots immediately after you take them has also been possible on Android for a while now via a screenshot notification.
Several Android OEMs have found a better way to do this with a screenshot overlay interface. Even iOS does something similar. Finally, Android is making screenshots more visible using the same overlay UI. The screenshot you take is moved to a corner in the bottom-left. It also presents you with the option to share or edit it.
The scrolling screenshots feature present on OnePlus, Samsung, Huawei, or any other OEM devices is still not present here. Even Apple has some form of it on iOS. Hopefully, we'll see that on Android 12.
9. Native Screen Recording
Screen recording is another feature Android users have had for years but has never been a part of Android itself. Several OEMs build the functionality into their Android skins. Android 11 finally brings a native screen recorder to Android. You won't need third-party apps anymore for recording your screen. That is as long as your needs are pretty basic.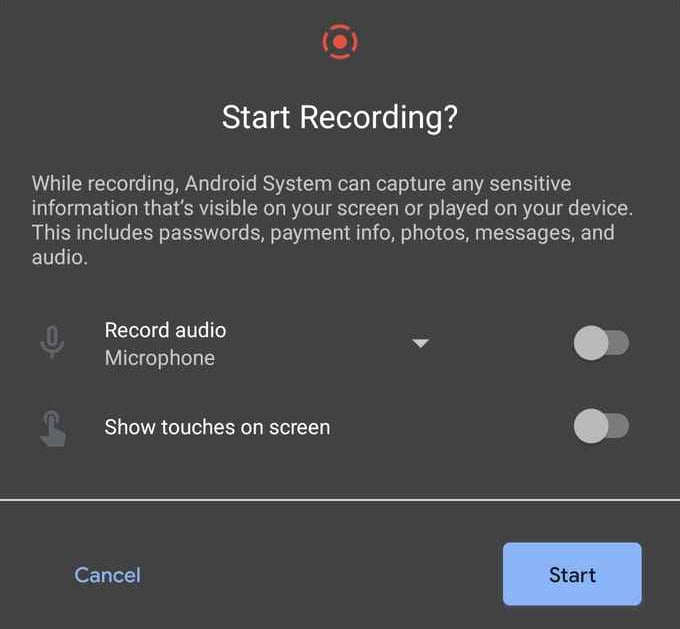 That's because the native screen recorder on Android 11 is pretty barebones. It can record your screen. You can record audio from the microphone and choose to show touches on the screen. But that's about it. If you need to change resolutions, save the video as a GIF, etc., you'll still need a third-party app.
You can learn more about Android 11's native screen recording and how to use it here.
10. Independent Sensitivity Controls for Back Gestures
Google introduced full-screen navigation gestures in Android 10. Once again, the company took some inspiration from its OEM partners. Like Xiaomi's MIUI, Google decided to use swiping in from the edges as the gesture to replace the back button. This had a big drawback, which is reliability.
And if you were to put on a thick case, it might interfere with your ability to swipe from the edges. That's especially true for devices with a curved display. To fix this, Android 10 allowed users to tweak the back gesture sensitivity.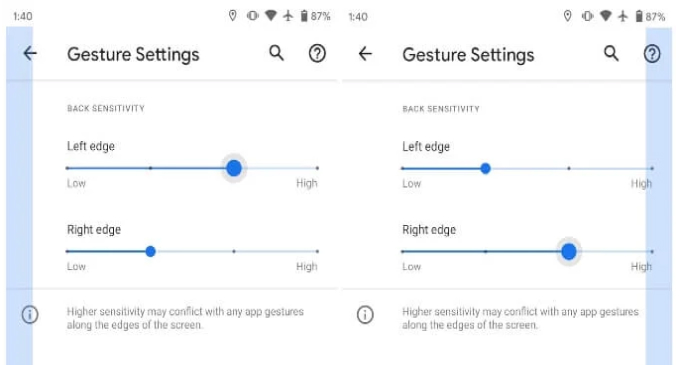 Once again, there's a new Android 11 feature that improves upon this. Android 11 lets you tweak the gesture independently for the left and right edges.
11. Wireless ADB Debugging
Wireless debugging was introduced in Android 11 DP2, and we're happy to report it has stayed since. This Android 11 feature, however, wasn't functional then, but it is now. If you know what ADB debugging is, then the title makes it clear what this is about. Android 11 will let you use ADB debugging wirelessly. If you don't know what ADB debugging is, you probably don't need to.
12. Improved Touch Sensitivity
It doesn't matter how much you paid for your phone; most people will apply a screen protector. More importantly, more people will likely use a cheap one. This can result in missed swipes or touches sometimes. Google is taking it upon itself to improve the software side of your phone's touch sensitivity. Android 11 will feature improved touch sensitivity out of the box.
13. Pin Apps on The Share Sheet
Android's share sheet has been another area where it has traditionally done better than iOS. You can share things via any app that wants to let you share things through it. But there is one advantage to iOS' more limited list of apps. And as usual, that is simplicity.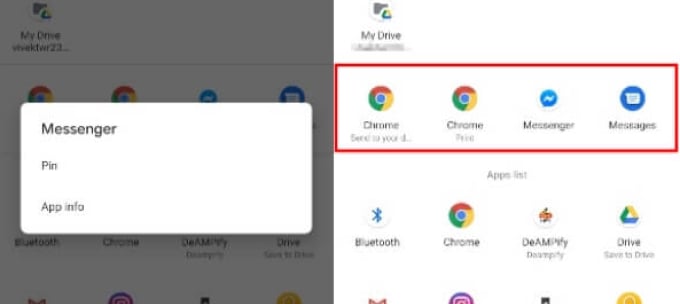 iOS lets you pin certain apps that you usually share things with. On Android, Google has always tried to suggest apps and contacts. This has more or less been a hit and a miss. Finally, with Android 11, you can pin your most-used apps to the share sheet. Android 11 allows up to 5 apps to be pinned.
14. Better 5G Support
5G isn't necessarily a thing yet, even though manufacturers have been touting it as a selling point. However, that might not remain the case in two years if you're someone who keeps their phones longer. Android 10 supports 5G as well.
However, Android 11 introduces a better 5G experience via certain additions to the platform. One of them is the all-new Dynamic Meterdness API. This API checks if the user has an unlimited 5G connection. In that case, Android 11 will automatically switch video resolution, image quality, etc. to the best possible.
There's also another new API called the Bandwidth Estimator API. It's probably not something you'll find very useful. Essentially it allows for the 5G connection's downstream and upstream values to be visible.
15. Adaptive Airplane Mode
If you've ever been on a plane, you'll appreciate this feature in Android 11. When you have an active Bluetooth connection, putting your phone in Airplane mode will not turn off the Bluetooth. This can be really convenient when you have to turn your phone into Airplane mode, and you're listening to, say, music.
16. Simulate Hole Punch & Waterfall Displays
Android 11 DP1 arrived with better Support for different kinds of displays. Android 11 Developer Preview 2 adds simulation support for these. If you dig into developer options, you can find several new options. These let you simulate a hole punch or waterfall display in developer options.
17. Automatic Dark Mode Toggle
Remember the days when Android was the only major OS to have a dark mode? Before Android 5.0 Lollipop, a dark mode was the only mode Android had. Although not many apps followed that system theme. So when you really look at it, Android was pretty late to the dark mode party.
Even when Android 10 added support for a proper dark mode, something was still missing. Unlike iOS or even macOS, Android's dark mode had to be turned on and off manually. That's changing, starting Android 11. Now it can be set to turn on from sunset to sunrise or at a custom time. You can learn more about this and how to use automatic dark mode on Android 11 here.
Related: How to Schedule Automatic Dark Theme on Android 10
18. "Tap to Restart" Makes Apps Fit Aspect Ratio
Traditionally, Android smartphones have opted for a traditional 16:9 widescreen aspect ratio. So most apps designed for Android have been designed for the aspect above ratio. Over the past few years, though, we've seen Android devices with all kinds of measurements. Displays on phones today are either 18:9, 18.5:9, 19:9, 19.5:9, or 21:9. Don't be surprised if you stumble upon something in between those values, either.
Naturally, this causes even more problems for app developers. However, there aren't many apps that can't adapt to these new aspect ratios. However, if you run into such an app, Android 11 will give you an option to "Tap to Restart" the app. After the restart, the app will be forced to fit the aspect ratio of your phone.
19. Redesigned Power Menu
Android 11 also brings a redesigned Power menu. We saw a glimpse of this last year during the Android 10 beta stages as well. Power options are now listed at the top of the screen horizontally. The rest of the screen is filled with controls for your smart devices if you have them. This certainly makes it easier to use your phone as the control center of your house.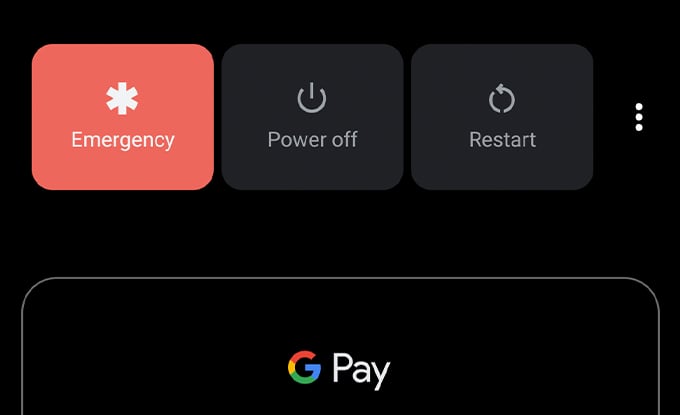 If you've added your credit or debit cards to Google Pay, you will also see them here.
20. Synchronized IME Transitions
If you've failed to notice a trend here, a lot of these features are about adding a finish and polish to the platform. In that spirit, there are even more new APIs in Android 11. These will allow developers to synchronize their app's content with the input method editor. If you don't understand that, consider how an app gets pushed up when the keyboard comes up. On Android 11, developers can use the new APIs to make sure there's a neat, clean animation for it.
21. Face Unlock Now Requires Eyes To Be Open
When Google introduced an iPhone-esque secure face unlock on Pixel 4, they added the biometric verification method in Android. This means other OEMs could also use a similar face unlock on their devices. This makes it easier for developers as well, to provide face unlock as a method of authentication.
But on Pixel 4, face unlocking works even when you're not looking. Obviously, this is a potential security risk. Android 11 fixes that issue. If and when other Android OEMs do catchup on the secure face unlock bandwagon, this feature should come in handy to everyone. For now, this remains only something a Pixel 4 user will care for.
22. Improved App Permissions
The way Android handles app permissions typically are you tap Allow, and then that's it. Nothing is stopping said app from abusing that permission in the background. Android 10 brought a better option, at least for the location permission. Users were allowed to allow location permission only when an app was in the foreground.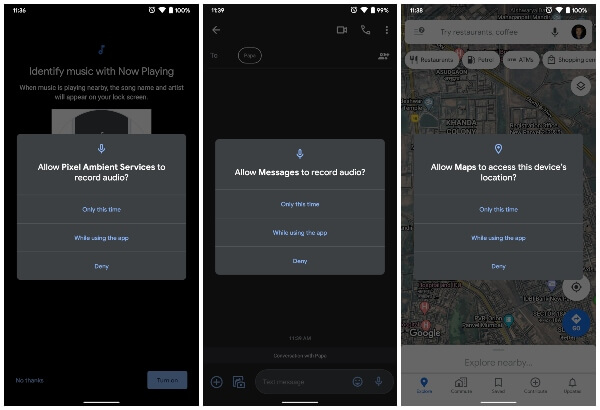 Android 11 improves upon that by tweaking the options a bit. Now you can allow permissions just once, or only while the app is in use. On Android 11, these options are available for the camera, microphone, and storage permissions too.
23. Redesigned Overview Screen
With Android 9, Android made some changes to the recent screen. One of them was changing the name to the overview screen. Many OEMs took this as an opportunity to make their own changes to the said screen. On the Pixel, for instance, you got a dock with the Google search bar and a row of suggested apps. Above this were the app cards for recently used apps.
On Android 11, app cards are now bigger. The dock at the bottom is replaced now with two new shortcuts instead. On the left, you get the screenshot option, and on the right is the option to Select.
Select allows you to copy text from the app's card so you can quickly paste it into another app. This feature is already present on Android 10. The new visual shortcut makes it easier for users to discover this feature.
24. Trashcan
Android 11 introduces a new MediaStore API that app developers can use. This allows apps to make use of a new createTrashRequest call. In Layman's terms, apps will be able to 'trash' a file instead of deleting them. This gives the user a 30-day window in case they change their mind. Apps can thus provide a restore functionality. If you allow an app such as a file explorer the 'All files access' permission, you can see this new Trash folder too.
25. Permission Access Prompts Cannot Be Abused
Android 11 is adding a lot of polish to a lot of corners on Android. The trend continues with the way apps request permissions. Many times, an app will request for a previously denied permission again. And then it does so again, and again. On Android 11, if an app has been denied certain permission twice, the app will be blocked from asking or it again.
Android 11 is a goldmine of features, but most of these, you may never even find out. That's because a lot of these features are minor tweaks and adjustments. Some you can only find out after using the OS for some time. Others are buried deep in the settings.
Yet others are hidden in Developer options. So while this is a long list of Android 11 features, it is far from complete. Android 11 will be coming to many smartphones, and you can check here if your smartphone is eligible to get Android 11 update. There still maybe a few minor Android 11 features here and there that you might stumble upon. Be sure to let all of us know of your discovery in the comments below.