Android's notification game has always been several steps ahead of the competition. With each iteration of Android, the OS receives even more new notification features. This year's Android 11 is no different. Among the many Android 11 features, the OS now lets you see a log of your notification history. Very few people know, however, that this feature has in some ways been present on Android forever. Since Android 4.1 Jellybean actually. You can see the Android notification log or history on any version of Android from Android 4.1 to Android 10.
This can be very useful if you've recently dismissed a notification you didn't mean to. Or if you didn't consider the notification important at a previous time but would like to revisit it now. Whatever your reasons, getting to Android's notification history log is very simple. Regardless of your Android version, it is also pretty much the same.
Add Android Notification Log Widget
The hidden method to see the notification history log on Android 4.1 to Android 10 has remained the same. However, depending on the version, the OEM skin, or your default launcher, the interface might be a little different. The steps described below will cover most if not all Android devices except Samsung devices.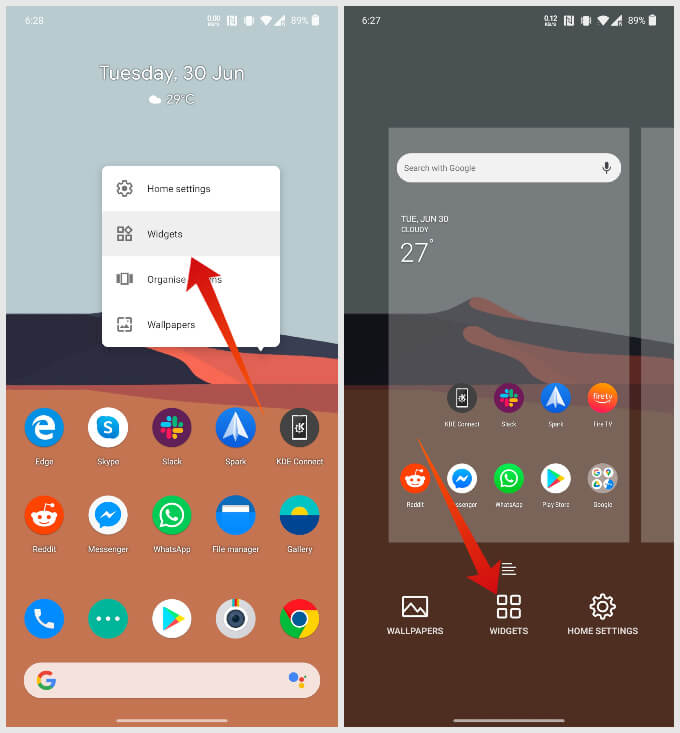 Long press on an empty space on your Android home screen.
From the options that appear, select Widgets.
In the Widget drawer, scroll down to find the Settings widget.
Drag and drop the Settings widget anywhere on the home screen.
You'll then have several options from the Android Settings to choose from.
Scroll down to find the Notification log option and select it.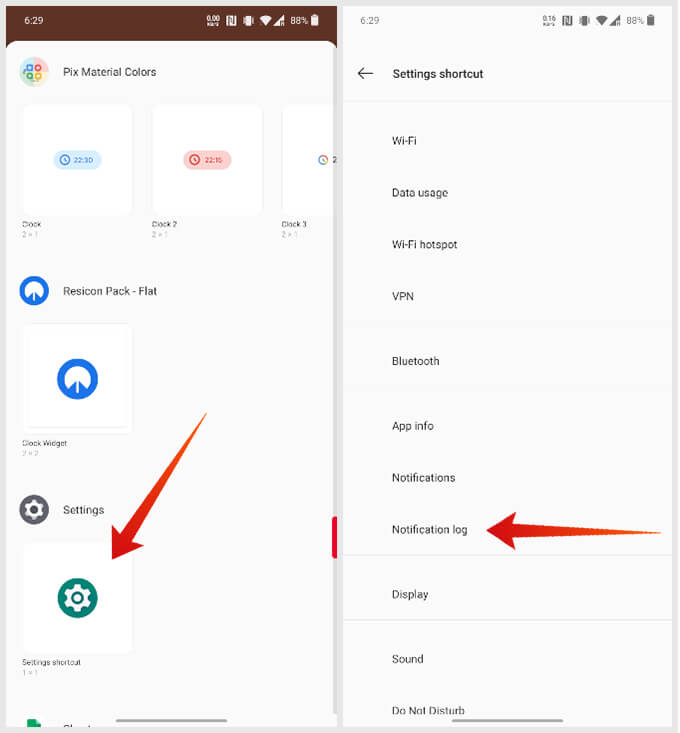 See Android 11 Like Notification History Log
Now that the widget is on the home screen, you can check the notification history log anytime. All you have to do is tap on the widget. Here you can see a history of your most recent notification alerts even as far back as two days. It pretty much depends on the number of notifications you receive.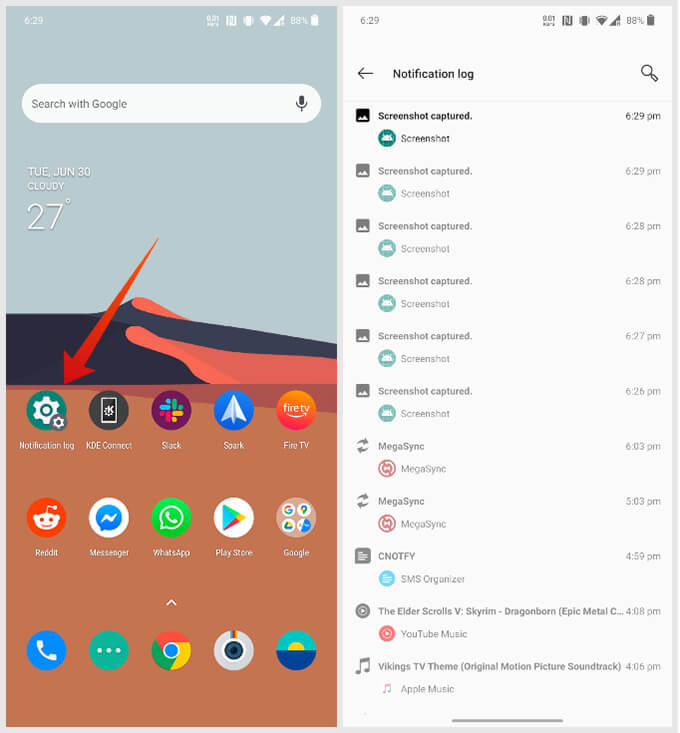 This isn't a feature intended for use by the end-user. Naturally, it's not the best thing in the world. The notification history log on Android presents you with a little amount of information. In the log, you can see the title of the alert, the name of the app which sent it, and the time (or date) it was sent. It does not show you the content of the notification which might be important for you.
Luckily, Android 11 overhauls this UI. It also makes Notification history a feature that's present front and center.