Dark mode has been all the rage in software design ever since Apple first released one with macOS Mojave. Dark themes have been in demand for much longer. It took macOS Mojave for other software companies to take it seriously though. That dark mode craze has come and gone. Yet, Google's implementation of it on Android still stands rather incomplete. With Android 11, however, Google is adding that missing bit. You can now schedule automatic dark theme on Android 11.
Android 11 is currently in beta as of this writing. So a lot of you that do have an Android with a dark mode, are probably running Android 10. In that case, you can take a look at another guide we've published to schedule automatic dark theme on Android 10. Unlike Android 10 though, you don't need a third-party app or adb to schedule automatic dark theme on Android 11.
1. Access Dark Theme Settings
Google's version of Android already has a dark mode toggle in quick settings. This toggle is still present in Android 11. But an automatic schedule for dark mode is still more convenient than having to toggle it on and off every day and night.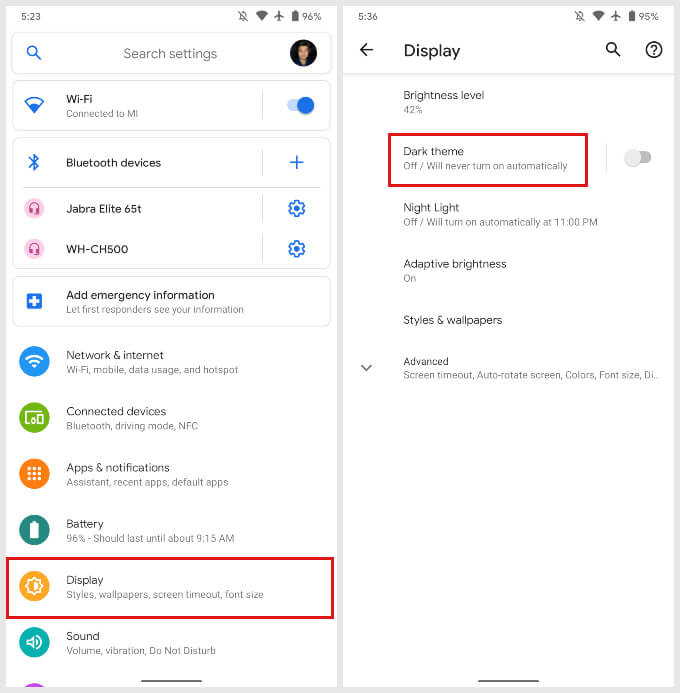 Go to Settings > Display and tap on the Dark theme text, not the toggle.
Alternatively, you can just long-press on the Dark theme quick settings toggle.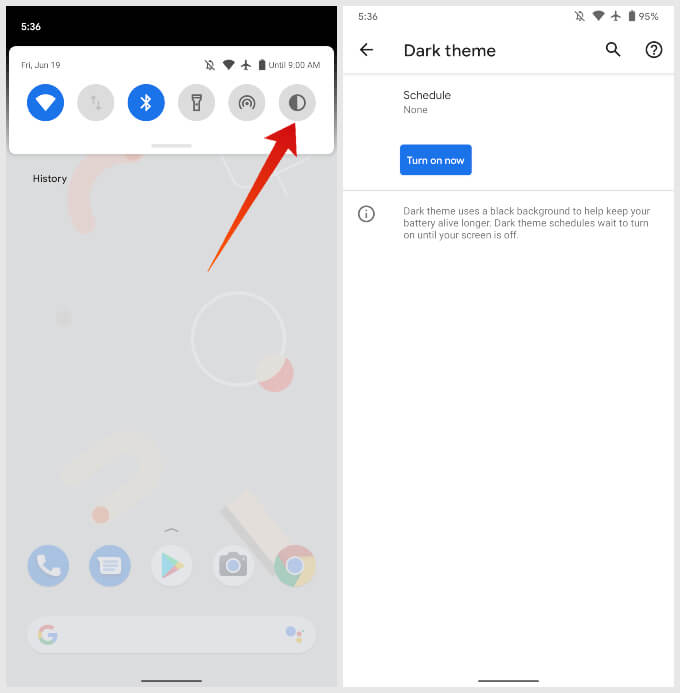 2. Schedule Automatic Dark Theme On Android 11
Regardless of the method you choose, you will land on the same Dark theme settings page. Just above the blue Turn on now, you can find the option to Schedule the dark theme.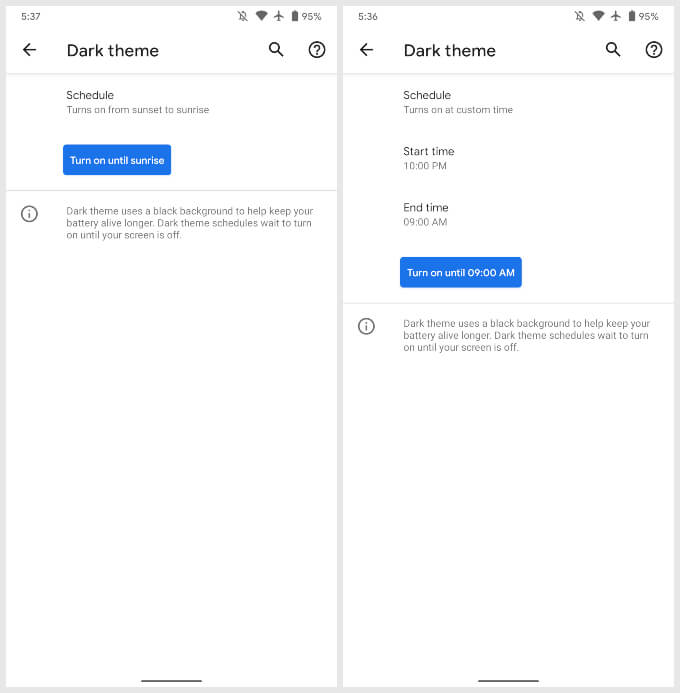 Tap on Schedule.
Select either Turn on from sunset to sunrise or Turn on at custom time.
If you select Turn on at custom time, you can pick a time to turn on the dark theme and a time to turn it off.
Related: How to Move Chrome Address Bar to Bottom or Top
Android 11 Automatic Dark Theme Scheduling
I am an Android guy who has used iOS and never plans to do it again. That is to say, I am not a fan of iOS. But even I will say that when Apple implemented a dark mode/theme on iOS, it was pretty perfect right from the get go. One can say the same thing about a lot of things Apple does such as gesture navigation.
Google, on the other hand has a reputation of making it up as they go. It was true with Android's first implementation of gesture navigation. It was also true for Android's first implementation of dark mode. Android, or at least the Pixel phones have had it in some capacity even before iOS had it by the way.
Even other OEMs such as Samsung and OnePlus have had dark themes available on their devices before Apple did it. Yet, none of them were nearly as intuitive and useful. That is why it is good to say that Android 11 finally brings a complete dark theme implementation. Not only does this theme all elements but it is also a lot easier to use now with automatic scheduling.