Bow and arrow games, also known as archery games, are so much fun to play. It adds a retro touch to your gameplay bringing us closer to our ancestors who used to hunt using these indigenous weapons. While we don't have to hunt any more food and supplies, you can still enjoy and choose from a number of bow and arrow games for Android phones.
Bow and arrow or archery games come in all shapes and formats. Single and multiplayer, role-playing, and so on.
Let's begin.
Gibbets
This is a live-target shooting bow and arrow game. You will find victim/s hanging from a rope. Your mission, should you choose to accept it, is to cut the rope and save the victim without hurting or killing them.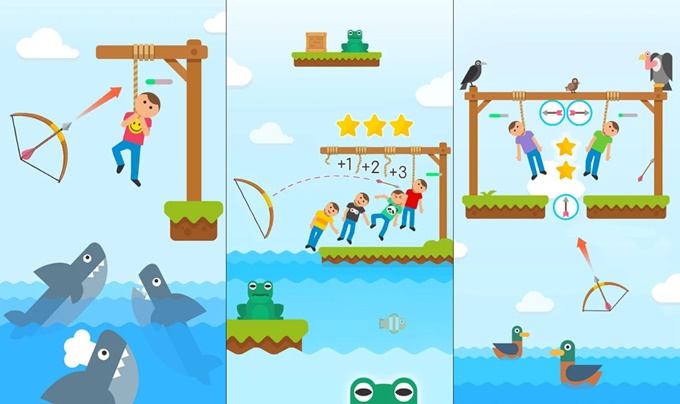 Gibbets is fun to play and fool around and reminds me of the olden wild west where convicts/innocents were often found hanging with cowboys looking for bounties. Gibbets is free to play with in-app purchases as is the norm with most games.
Download Gibbets
Archery King
Archery King is one of the most popular bow and arrow games for Android. There are wooden targets with lots of obstacles in-between like balloons. You are aiming for the bullseye. The closure you hit, the more you score.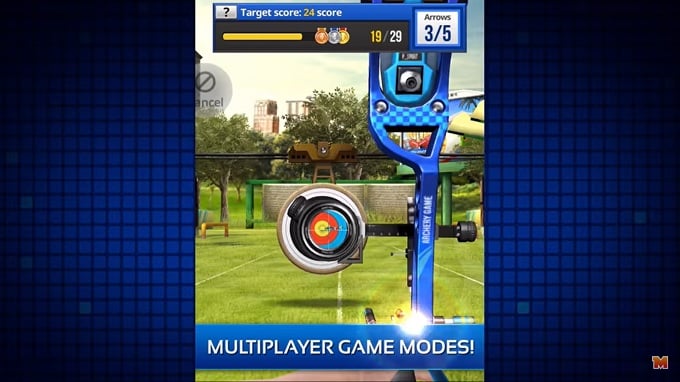 There are multiple modes to choose from like online PvP where you compete with your social media friends, multiplayer modes, and more. They keep adding more levels and even new locations from time to time too. The bow and arrow setup can be upgraded to improve accuracy, speed, and other elements.
Download Archery King
Archery Big Match
Where Archery King takes a more professional approach in the sense that the targets are Olympian in look and feel, Archery Big Match differs. There are all sorts of targets like dummy humans, round, and even fruits. This keeps the bow and arrow game interesting and fun.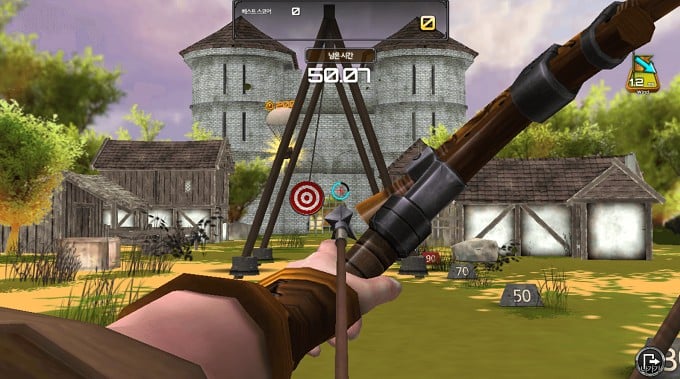 The entire theme of the game is set in medieval times where it seems you are preparing to join the army. I like the moving target levels because it is so fresh. You can play this bow and arrow game for Android offline and with friends too. The controls are handy and easy to use.
Download: Archery Big Match
Archery Master 3D
You know what 3D means here? The graphics are going to be amazing and you will love the attention to detail. Archery Master 3D offers a realistic UI that is set in the middle of a jungle. There are three other locations that you can choose from if you get bored with nature.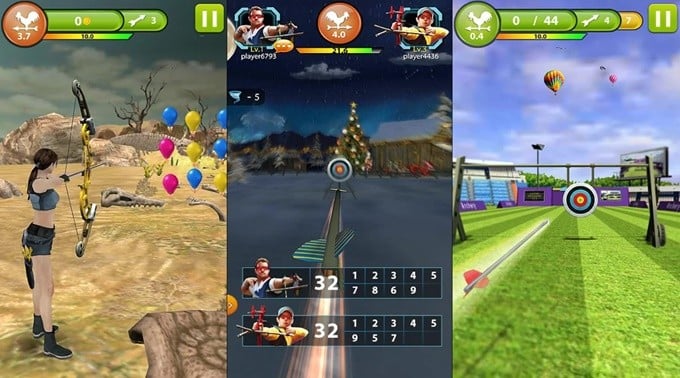 There is plenty of bow and arrow equipment to choose from in the arsenal to keep you entertained and hooked for hours. Overall, this archery app for Android will keep you busy for quite some time. The primary selling point and what makes it different from the competition are the stunning graphics.
Download: Archery Master 3D
Mr Bow
Remember those stick figure games that went popular some time ago? This bow and arrow game for Android will remind you that but in a subtle way. It is not exactly a stick figure archery but looks pretty similar.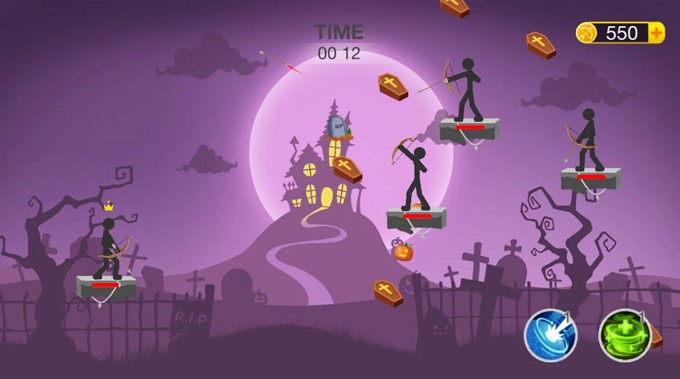 You know what they say about dead targets not hitting back. Instead of shooting at dummies, you will be going against a bunch of shooters. The whole scene is taken right of Halloween and looks really spooky. Each archer, hero, has a unique ability, so there is plenty of archers and bows to unlock. One of the best bow and arrow games for Android.
Download: Mr Bow
Modern Archer
This is an assignment-based game set in the modern world. You are playing a vigilante, just like in the Arrow web series. Your job is to take down enemies and terrorists in this fast FPS game.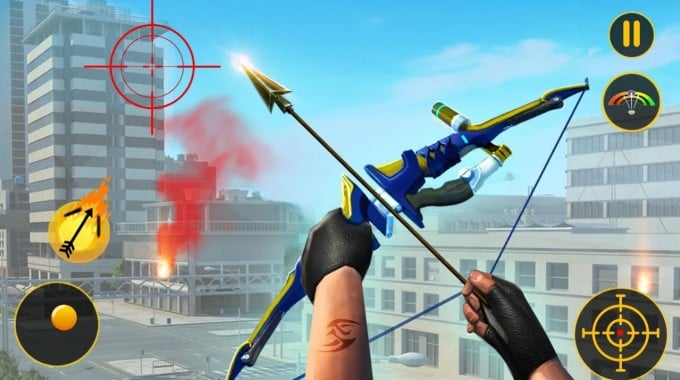 The bow and arrow have been modified with many attachments and you can add or remove them based on your assignments. Kind of like Hawkeye. There are plenty of missions to choose from and the gameplay is pretty cool.
Download: Modern Archer
Archery Go
Welcome to the stadium and let the games begin. Archery Go is a collection of bow and arrow games for Android where you will be shooting moving targets to gain points and win tournaments.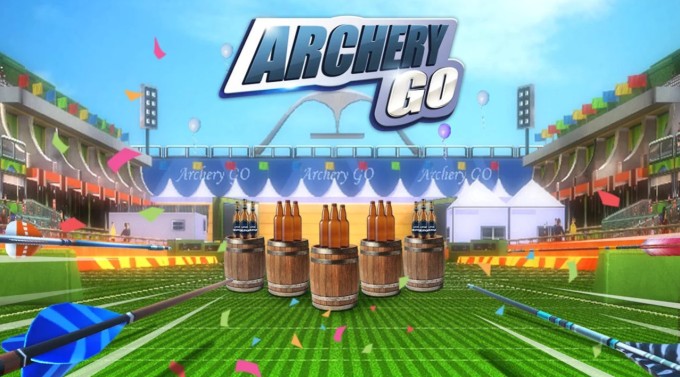 There is support for PvP mode where you can invite your friends for a classic dual. There are more than 100 levels to complete and the app developer may add more soon. The objects vary from bottles to balloons but no live targets!!!
Related: 12 Best Racing Games for Android
Wrapping Up: Bow and Arrow Games and Games for Android
There are many other bow and arrow games for Android phones that you can find and install. These were some of the best archery games that we could find and love playing. If you think there is one that should have made the list but didn't, please your favorites in the comments section below for our readers.